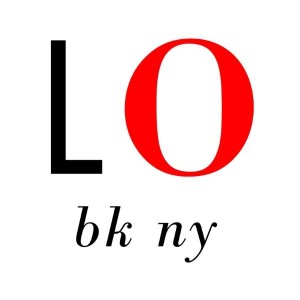 LoftOpera. Brooklyn. New York.
Giacomo Puccini: TOSCA. Performance: 3/17/16
By Charles Coleman.
In a time when the world of the Arts in America seems akin to a dry and desolate landscape, it was all the more touching to feel a splash of cold fresh water when seeing a unique performance of Giacomo Puccini's TOSCA presented by the LoftOpera company in Brooklyn, USA!
Having grown up with TOSCA and seeing it performed often in it's stuffy upperclass context, it was refreshing to see it at a modified performance space in the industrial neighborhood of Bushwick. There was a sense of openness and sophistication, punctuated by the hypnotic electronica pop music played during intermissions and the bottles of fresh beer, courtesy of the Brooklyn Brewery. LoftOpera's message is clear. Stuffiness, be damned! This is a show, pure and simple. And the enthusiastic audience of mostly people in their 20s and 30's were up for it.
As far as the performance, director Raymond Zilberberg presented a contemporary and present day rendition of Puccini's masterpiece, albeit tastefully done and not overtly modern. Even with the choices of smart phones instead of telegrams and handguns instead of military rifles, this minimalist-based production was designed to highlight the basic tragic story that inspired the composition of this glorious score. No tricks or special effects here. Just a new take of genuine emotion. The way great opera is supposed to be.
The dedicated group of singers and orchestra were led by the inspired maestro, Dean Buck who presented a somewhat transparent rendition of the work, revealing inner material within the orchestral fabric, sometimes resulting in a lack of power in spots, but a dedicated performance nonetheless.
But the award for "Best part of the performance" goes to the radiant soprano, Eleni Calenos in the title role. With a general mixture that includes her blunt gelosia in Act 1 along with her heart melting performance of "Vissi D'arte", Calenos is a Tosca of our time, showing the vulnerability and iron willed diva that Tosca truly is. With her loving, yet strong tone, Calenos is a gem that will hopefully be noticed by the operatic powers that be.
Tenor, James Chamberlain delivers a robust performance as Cavaradossi, especially in his "Victoria!" moment when news of Napoleon's victory is discovered (Through Sciarrone's aforementioned smart phone). The warm and beautiful sound of baritone, Kevin Wetzel did not have the color of the harsh and evil Scarpia that Puccini originally had in mind, but it was still a welcome pleasantry.
Outside of minor flaws, like the occasional beer bottle knocked over during the performance, or the hard to read english subtitles painted white to accommodate the stage set, it was an overall heartwarming experience to see this traditional opera in a not so traditional way. Opera does not belong to the upper class. Opera belongs to everybody! And LoftOpera is making an enthusiastic effort to show that. BRAVI!
Charles Coleman, composer.
LoftOpera is an innovative and unique opera company with productions throughout Brooklyn, New York committed to high-quality artistic talent and audience engagement. An amazing opera experience. Not to miss! Brilliant young large cast and orchestra size! High-quality artistic talent and audience engagement.
March 17, 18, 19 Show starts 8pm. Doors open 7pm.
Venue: 198 Randolph St. Brooklyn, NY 11237
www.LoftOpera.com
Take the L Train to Jefferson Ave.
Show starts 8pm. Doors open 7pm. Street parking available. Not handicap accessible. General admission. No paper ticket necessary.
Runtime: 3 hours with two intermissions.
Tickets are $30. To purchase: www.loftopera.com
TOSCA LoftOpera:
Tosca – Sopranos Eleni Calenos (March 10, 12, 17 and 19)
Executive Producer: Daniel Ellis-Ferris
General Manager: Brianna Maury
Director: Raymond Zilberberg
Conductor: Dean Buck
Music Director: Sean Kelly
Set design: Daniel Ellis-Ferris
Lighting design: Joan Racho-Jansen
Costume design: Rachel Dainer
LoftOpera gives opportunities for young artists to perform leading roles:
Tosca: Sopranos Eleni Calenos (March 10, 12, 17 and 19) and Carolina Castells (March 11 and 18)
Scarpia: baritones Gustavo Feulian (March 10 and 12) and Kevin Wetzel (March 11, 17, 18 and 19)
Cavaradossi: James Chamberlain (March 10, 12, 17, and 19) and Dane Suarez (March 11 and 18)
Angelotti: Joseph Beutel as Angelotti
Sacristan: Stefanos Koroneos as Sacristan
Spoletta: Jordan Pitts
Sciarrone: Joel Herold
Jailer: Jared Guest
Shepherd boy: boy soprano Erich Schuett
Future LoftOpera productions 2016:
June Rossini's Le Comte Ory
September Mozart's Così Fan Tutte
December Weill's The Rise and Fall of the City of Mahagonny
More info and tickets at: www.LoftOpera.com
About the Author: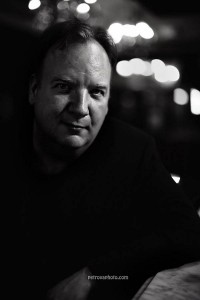 Composer and Vocalist Charles Coleman has written and arranged for many orchestras and ensembles, including the Cincinnati Symphony, New Jersey Symphony and MDR Symphony Orchestra of Leipzig. He is a regular vocalist and conductor with Composers Concordance, Golden Fleece Ltd. and various other ensembles in the NYC area.