Free Stream WERTHER Massenet
Werther
Charlotte only married Albert out of duty but continues to love Werther without admitting it to herself and even less to him. The young man despairs at seeing his advances rejected and will not taste the love that the young woman comes to confess too late.
Adapted from Goethe's novel, Jules Massenet's opera Werther is a jewel of French lyric repertoire. Opéra Orchestre National Montpellier Occitanie shares the sober and elegant staging by Bruno Ravella – his Rosenkavalier was recently enjoyed on OperaVision – and invites the famous Canadian contralto Marie-Nicole Lemieux to sing Charlotte for the first time, alongside a young and almost exclusively French-speaking cast conducted by Jean-Marie Zietouni.
Recorded on 20 May 2021.
Sung in French. Subtitles are available in English and French with the option of auto-translation into over 100 other languages.
Available from
24.12.2021 at 19h00 CET
Available until
24.06.2022 at 12h00 CET
| | |
| --- | --- |
| Werther | Mario Chang |
| Charlotte | Marie-Nicole Lemieux |
| Albert | Jérôme Boutillier |
| Le Bailli | Julien Véronèse |
| Sophie | Pauline Texier |
| Schmidt | Yoann Le Lan |
| Johann | Matthias Jacquot |
| Kätchen | Emma de La Selle |
| Brühlmann | Léo Thiéry |
| Maid | Lisa Martin |
| Children | Gabriel Bertrand, Marina Gallant, Charlotte Gleize, Naomi Renoir, Brunelle Sauvegrain, Nina Sauvegrain |
| Chorus | Chœur Dames Opéra national Montpellier Occitanie |
| Orchestra | Orchestre national Montpellier Occitanie |
| | |
| Music | Jules Massenet |
| Text | Édouard Blau, Paul Milliet, Georges Hartmann |
| Conductor | Jean-Marie Zeitouni |
| Director | José Darío Innella, original staging by Bruno Ravella |
| Set Designer | Leslie Travers |
| Costume Designer | Leslie Travers |
| Lighting Designer | Linus Fellbom |
| Stage director assistant | Diane Clément |
| Production manager | Xavier Bouchon |
| Stage managers | Mireille Jouve, Anaïs Pélaquier |
| Chorus manager | Maya Lehec |
Free Sream WERTHER Massenet
Published by Nadia Kovarskaya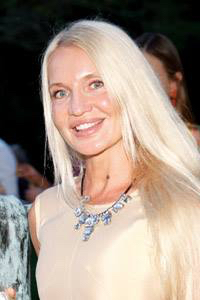 Nadia Kovarskaya,
Founder
CONTACT US FOR ADVERTISING AND SPONSORSHIP:
phone: (646) 2488782-
email info@meetmeattheopera.com
Nadia Kovarskaya
Society Events & Life Style Society Club www.MeetMeAtTheOpera.com
Society Events Calendar, Fine Arts: Opera,Theatre,Art Fairs. Dating Extraordinary Company
‎Opera Houses · ‎Events · ‎Our Blog · ‎JOIN
About Nadia Kovarskaya:
Nadia Kovarskaya Is a top authority/influencer in Performing Arts and philanthropy:
https://agilience.com/en/MMATOpera
https://agilience.com/en/NadiaKovarskaya
Free Sream WERTHER Massenet