ROBERTO BOLLE and Svetlana Zakharova Giselle Teatro alla Scala
ROBERTO BOLLE
Roberto Bolle trained at the Ballet School of the Teatro alla Scala, where he has been "étoile" since 2004. He has danced in the majors theatres worldwide and with the most prestigious companies, amongst which the American Ballet Theatre, the Ballet of the Opéra de Paris, the Bolshoi Ballet, the Mariinsky-Kirov Ballet and the Royal Ballet.

He danced at Buckingham Palace to celebrate Queen Elisabeth's Golden Jubilee on 1 June 2002. The event was broadcast live and worldwide by the BBC. On 1 April 2004 he danced in front of the Pope John Paul II in St. Peter's Square in Rome to celebrate World Youth Day. In February 2006 he danced during the opening ceremony of the Winter Olympic Games of Turin, broadcast live worldwide.
His 2007 debut at the Met in New York, where he partnered Alessandra Ferri on the occasion of her farewell to the stage, was acclaimed by audience and critics alike. He was consequently appointed Principal of the American Ballet Theatre from the 2009 Season.

The World Economic Forum appointed him "Young Global Leader" in 2009. Since 1999 Roberto Bolle has also been a "Goodwill Ambassador" for Unicef, an organisation for which he has taken part in a great number of major initiatives.
Published by Nadia Kovarskaya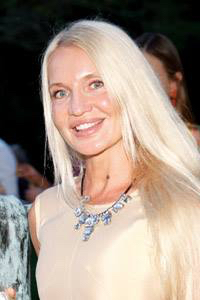 Nadia Kovarskaya,Founder www.MeetMeAtTheOpera.com
CONTACT US FOR ADVERTISING AND SPONSORSHIP:
phone: (646) 2488782-
email info@meetmeattheopera.com
Nadia Kovarskaya
Society Events & Life Style Society Club www.MeetMeAtTheOpera.com
Society Events Calendar, Fine Arts: Opera,Theatre,Art Fairs. Dating Extraordinary Company
‎Opera Houses · ‎Events · ‎Our Blog · ‎JOIN
About Nadia Kovarskaya:
Nadia Kovarskaya Is a top authority/influencer in Performing Arts and philanthropy:
https://agilience.com/en/MMATOpera