The Royal Opera House UK Season 2021-2022
The Royal Opera House UK Season 2021-2022

Opening on Monday 13 September, the Season includes five world premieres from The Royal Ballet and The Royal Opera, classic revivals and an exciting roster of international and UK talent performing across the two stages of the Royal Opera House.
In its 90th anniversary year, The Royal Ballet presents a Season that respects the past and heralds the future. Three world premieres, including Wayne McGregor's The Dante Project, Christopher Wheeldon's Like Water for Chocolate and a new work by American choreographer Kyle Abraham, are performed alongside much-loved 19th-century classics and heritage ballets by Frederick Ashton and Kenneth MacMillan.
The Linbury Theatre hosts a raft of partnerships and co-productions including with Ballet Black, Alessandra Ferri, Yorke Dance Project and a world premiere from Company Wayne McGregor. Creative opportunities for emerging talent will also feature with Draft Works and the Next Generation Festival. The Season culminates in July 2022 with The Royal Ballet making a welcome return to international touring with a three-week tour of Japan where the Company will perform Kenneth MacMillan's Manon and Peter Wright's Giselle.
The Royal Opera Season will open with a new production of Verdi's Rigoletto, directed by Oliver Mears – his first production since becoming The Royal Opera's Director of Opera in 2017. This new production will receive its premiere in September 2021, with Royal Opera Music Director Antonio Pappano conducting the Orchestra of the Royal Opera House. In its 75th year, The Royal Opera strengthens its commitment to the works of Benjamin Britten, George Frideric Handel and Leoš Janáček with new productions of Peter Grimes, Theodora and the long-awaited premiere of Jenůfa. Also given its premiere this Season is a new production of Camille Saint-Saëns's grand-opera Samson et Dalila, while international and British talent are cast in repertory favourites including Tosca, La traviata and Così fan tutte.
The Linbury Theatre presents two opera world premieres: Laura Bowler's The Blue Woman, directed by Katie Mitchell, and Wolf Witch Giant Fairy – a magical new family show in collaboration with Little Bulb opening in time for Christmas. Spring 2022 will see director Adele Thomas bring Vivaldi's Bajazet to life in a new production – the first Vivaldi opera to be staged at the Royal Opera House.
In June 2022 Tom Coult's Violet will bepresented off site at the Hackney Empire with co-producers Music Theatre Wales and Britten Pears Arts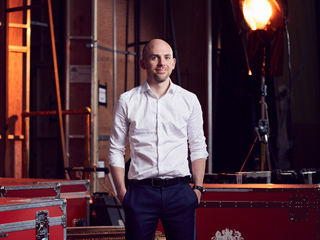 17–29 September 2021
Online onlyOpera and music
Discover all there is to know about Oliver Mears's spectacular new production of Rigoletto. Watch on YouTube. Watch now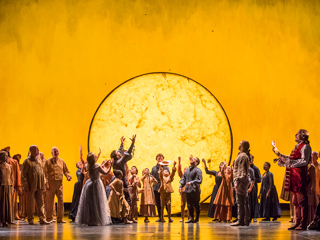 17 September–7 October 2021
Main StageOpera and music
David McVicar's spectacular production of Mozart's comic opera will transport you to a fantastical world of dancing animals, flying machines and starry skies.Buy ticketsMore info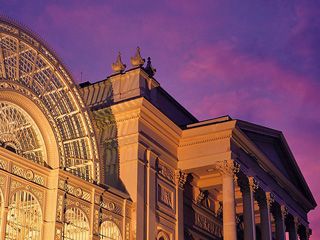 Covent Garden Legends and Landmarks Tour
18 September–19 December 2021
Royal Opera HouseTours
Step back into history and discover more about the Royal Opera House and the legends of London's Covent Garden.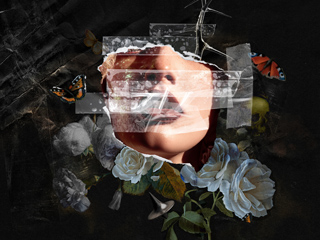 18 September 2021–12 March 2022
Main StageOpera and music
The Royal Opera's new production of Verdi's devastating masterpiece
21 September 2021–7 January 2022
Royal Opera HouseTours
Explore our stunning building, learn about its colourful history and what it takes to stage a production in one of the world's leading theatres
.Buy ticketsMore infoVelvet, Gilt and Glamour Tour
21 September–16 December 2021
Royal Opera HouseTours
Explore the oldest Victorian auditorium in London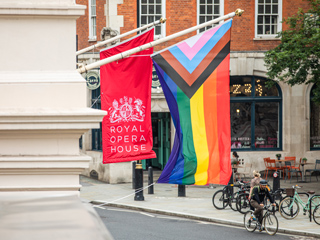 23 September–14 November 2021
Royal Opera HouseTours
Explore the rich contributions made by the LGBTQ+ icons who have helped shape The Royal Ballet and The Royal Opera.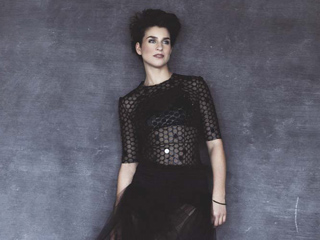 Insights: Masterclass with Asmik Grigorian
23 September 2021
Linbury Theatre
Soprano Asmik Grigorian coaches the next generation of performers from the Jette Parker Young Artists Programme.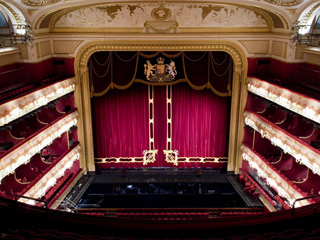 25 September 2021–28 February 2022
Main StageBallet and danceOpera and music
Friends of Covent Garden have the opportunity to purchase tickets to open rehearsals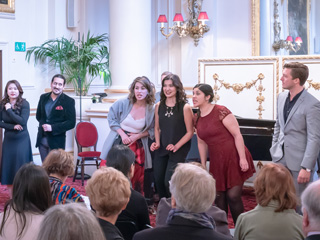 27 September–29 November 2021
Royal Opera HouseOpera and music
Experience an exciting programme of music in the opulent setting of the historic Royal Opera House Crush Room, and nearby St Clement Danes.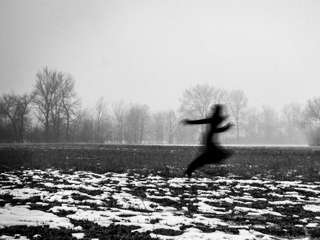 28 September–12 October 2021
Main StageOpera and music
Claus Guth's staging of Janácek's opera explores the lives of two courageous women struggling for fulfilment in a small rural community, with Asmik Grigorian and Karita Mattila
30 September 2021
Linbury Theatre
Join Wayne McGregor and his award-winning creative team as they discuss creating The Dante Project.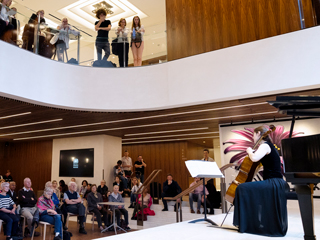 1 October–26 November 2021
Multiple venuesOpera and music
Drop by for free lunchtime performances, featuring Royal Opera House artists and guest artists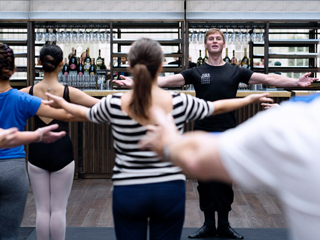 1 October–26 November 2021
Paul Hamlyn HallWorkshops and activities
Learn and dance steps inspired by ballets performed at the Royal Opera House.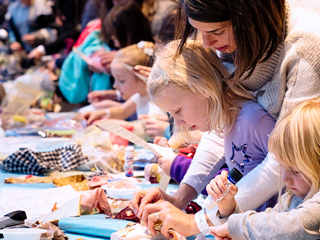 3 October–28 November 2021
Royal Opera HouseWorkshops and activities
Discover more about opera, ballet and the Royal Opera House in fun-packed Sundays, ideal for all the family, with a range of exciting and creative activities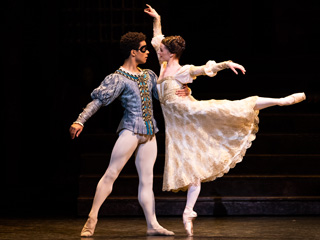 5 October 2021–25 February 2022
Main StageBallet and dance
Shakespeare's star-crossed lovers encounter passion and tragedy in Kenneth MacMillan's 20th-century ballet masterpiece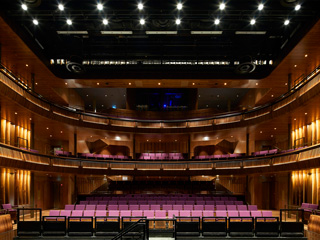 Meet the Young Artists Week 2021
5–9 October 2021
Linbury TheatreOpera and musicFestivals
Meet The Young Artists Week offers a chance to hear live many of the artists who joined last year and whose performances you may only have seen on screen.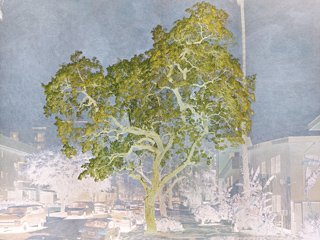 14–30 October 2021
Main StageBallet and dance
Wayne McGregor collaborates with an award-winning team – contemporary composer Thomas Adès, artist Tacita Dean, lighting designer Lucy Carter and dramaturg Uzma Hameed – to bring us closer to Dante's vision
.Buy ticketsMore infoInsights: Masterclass with Lisette Oropesa
14 October 2021
Clore Studio
Watch soprano Lisette Oropesa lead a masterclass with members of the Jette Parker Young Artists programme.Sold out
More infoSing at the Royal Opera House
15–29 October 2021
Multiple venuesWorkshops and activities
All ages and abilities are welcome to join in and sing in an opera chorus.
Buy ticketsMore infoBook online
Tickets for upcoming events are only available online
Monitored Monday–Saturday 9am–5pm
For our latest news, offers and alerts

Royal Opera House Covent Garden Foundation, a charitable company limited by guarantee incorporated in England and Wales (Company number 480523) Charity Registered (Number 211775)
Watch "🎵 Royal Opera Masterclass with Antonio Pappano #1: Filipe Manu (Barber of Seville/Così fan tutte)"
Published by Nadia Kovarskaya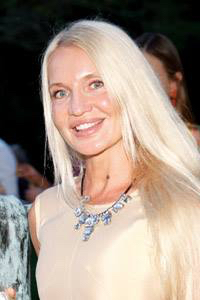 Nadia Kovarskaya,
Founder
CONTACT US FOR ADVERTISING AND SPONSORSHIP:
phone: (646) 2488782-
email info@meetmeattheopera.com
Nadia Kovarskaya
Society Events & Life Style Society Club www.MeetMeAtTheOpera.com
Society Events Calendar, Fine Arts: Opera,Theatre,Art Fairs. Dating Extraordinary Company
‎Opera Houses · ‎Events · ‎Our Blog · ‎JOIN
About Nadia Kovarskaya:
Nadia Kovarskaya Is a top authority/influencer in Performing Arts and philanthropy:
https://agilience.com/en/MMATOpera