AR
T EVENTS New York September 15 Daily Newsletter
Sponsored by
315 West 44th Street NYC (212) 581-3080
DOWNTOWN
One Art Space 23 Warren St reception: Septemberfest Sophocles Plokamakis, Le Vey, Oriel, Lady JDay, Brian Cannady, Chun Park, Paul Mok, Arielle Wilkins, Victoria Nieto, Rodney Guerra, Ashley Supreme, Denis Kavvadias, Dan Jay, Thais Coelho, Erica Wiltz, Lee Geuryung, Kendall Boyda, Philip Marks, FunQest, Ron Goblyn, David Liberatore, Marcelo Goycochea, Blair Kerr, Skio Ding, Amber Ma, Naomi Arroyo, Paul Gibson, Claudine Cox, Andrea Caballero, Klay-James Enos, Justin Tinger, Eleni Giagkos, Katerina Tournas, Paul Renna, Taya Naumovich, Maria Claremont, Chrystal Copland curated by Sophocles and Le Vey 6-9
ART EVENTS New York September 15 Daily Newsletter
Lubov 373 Broadway #207 reception: Kricket Lane Prepositions
All the Way Down 6-9
Pearl River Mart 395 Broadway
book signing and reception: Yumi Sakugawa Fashion Forecasts, curated by the
Smith
sonian Asian Pacific American Center 6-8
ART EVENTS New York September 15 Daily Newsletter
Jeffrey Deitch 18 Wooster St reception
: Punch Nina Chanel Abney, Derrick Adams, Trevor Andrew aka GucciGhost, Alexandra Bell, Katherine Bernhardt, Jonathan Lyndon Chase, Caitlin Cherry, Theresa Chromati, Cheyenne Julien, Jon Key, Austin Lee, LILKOOL, Ruby Neri, Charlie Roberts, Gabriella Sanchez, Koichi Sato, David Shrobe, Reginald Sylvester II, Allison Zuckerman, curated by Nina Chanel Abney 6-9
ART EVENTS New York September 15 Daily Newsletter
Milton Resnick and Pat Passlof Foundation 87 Eldridge St Fall Opening Celebrations + Exhibition Tours; inaugural exhibition Milton Resnick: Paintings 1937-1987 Open House 11-6; exhibition tours 2 and 4
Storefront Project 70 Orchard St closing reception: Milton Washington The Eye of Slickyboy: Afro-Asian Futurism 6-9
Woodward 132 Eldridge St exhibition: Iconic  Jean-Michel Basquiat, Thomas Buildmore, Crash, Robert Indiana, Jasper Johns, Rupert Jasen Smith, and Andy Warhol
ART EVENTS New York September 15 Daily Newsletter
315 West 44th Street NYC (212) 581-3080
Danspace Project at St. Mark's Church 131 E 10  memorial
: A Celebration of the Life of Sam Miller (1952-2018) various events; Remarks and Offerings 11-12:30, reception 12:30-2, Further Remarks and Offerings 2-9
http://www.danspaceproject.org/calendar/sammiller/
Arena 89 Fifth Ave Suite 806 reception: Wrap Around 16 Theresa Hackett, Holly Miller, Bill Smart, curated by Renee Riccardo 2-5
CHELSEA NYC
Chambers 522 W 19 reception: Shang Yang New Works 2-6, also at ArtFarm, Salt Point,
Lisson 138 10th Ave reception: Hugh Hayden Border States 6-8
ART EVENTS New York September 15 Daily Newsletter
Josée Bienvenu 529 W 20 brunch reception: Stefana McClure Whatever You Say Say Nothing 11am
Lori Weitzner Design studio 54 W 21 Textile Design Pop-Up Exhibition Textile Design students from Jefferson (Philadelphia University + Thomas Jefferson University) noon and 2 reservation for time Eventbrite
SVA  133/141 W 21 Room 301C panel: Diverse Toons animator Matt Munn, director Pilar Newton-Katz and Andre Rodriguez,  moderated by Monique Henry-Hudson 2-4 free
ART EVENTS New York September 15 Daily Newsletter
Dia:Chelsea 535 W 22 exhibition: Blinky Palermo To the People of New York City; Nancy Holt
Printed Matter 231 11th Ave launch event: Film Culture 80: The Legend of Barbara Rubin Editor-in-chief: Jonas Mekas; editors of this issue: Chuck Smith, Charity Coleman, Christian Hiller, Anne König, Sebastian Mekas, Sarai Meyron, and Marc Siegel Texts: John Cavanaugh, Richard Foreman, Christian Hiller, Jonas Mekas, Ara Osterweil, Barbara Rubin, Marc Siegel, Chuck Smith, Amy Taubin; Publisher: Spector Books and silent green Film Feld Forschung gGmbH, Graphic design: Franziska Bauer, Tania Prill 5-7
ART EVENTS New York September 15 Daily Newsletter
Thomas Erben 526 W 26 artist talk: Aditi Singh 3
The Painting Center 547 W 27 panel: Celebrating National Arts in Education Week 2-4 free
Sean Kelly 475 10th Ave artist walkthrough: Landon Metz Asymmetrical Symmetry 11am
Casa 627 W 51 reception: One Painting At A Time!: a celebration of 50 visual artists in recovery from addiction! curated by Joey Sheridan and Marcus Glitteris 5-9
MOMA
Museum of Modern Art 11 W 53 Cullman Education and Research Building seminar: Art and Practice with Ulysses Jenkins, in conjunction with the exhibition Charles White: A Retrospective 1, reception 2:30-3 free
UPPER EAST SIDE NY
Yares 745 5th Ave reception: Larry Poons Ruffles Queequeg + The Throw Decade Paintings: 1971-1981 5:30-7:30
Gladstone 64 130 E 64reception: Banks Violette 4-6
Superposition 208 E 73 reception: Daviu Cash Cash Only press 4-6, public 6-10
6BASE 728 E 136th St 6B reception

: Jody Joyner Silent Feast 6-8
ART EVENTS New York September 15 Daily Newsletter
Sponsored by 
UPPER WEST SIDE NY
Higher Pictures 980 Madison Ave reception: Aspen Mays 4-6
Bard Graduate Center Gallery 18 W 86 curators tour: Ittai Weinryb Agents of Faith: Votive Objects in Time and Place 11-noon $8
WSAC Broadway Mall 96th St and Broadway reception: Autumn Prelude 2:30-5:30
Long Island City NY
Topaz Arts 55-03 39th Ave Long Island City reception: Pierre Ardouvin Le couvert est mis (The table is set) 3-6
Greenpoint Hill 100 Freeman St
Alison Owen Daily Vase 7-9
Unisex Salon 133 Manhattan Ave Williamsburg reception: Before you name it Clare Torina and Andy Wilhelm 6-9
Lorimoto 16-23 Hancock St, Ridgewood reception: Michelle Mackey From The Edge 6-9
ART EVENTS New York September 15 Daily Newsletter
Beyond Studios 272 Seigel St Bushwick reception: Measures Panteha Abrareshi (b. 1999; Montreal, Quebec), Torey Akers (b. 1989; New York, NY), Ioana Alexandra Niculescu-Aron (b. 1994; Bucharest, Romania), LaTonia Allen (b. 1987; Pheonix, Arizona), Diane Barthélemy (b. 1993; Bordeaux, France), Kris Burm (b. 1957; Wilrijk, Belgium), Joshua Dean (b. 1976; Chicago, Illinois), Crystal Frias (b. 1995; Brooklyn, NY), Andrew Herzog (b. 1990; Philadelphia, PA), Johanna Lietha (b. 1986; Zürich, Switzerland), Tom Levy (b.1987; Reading, England), Luu Meng (b. 1982; Taipei, Taiwan), Justin Price (b. 1978; Los Gatos, CA), Anna Mlasowsky (b. 1984; Bautzen, Germany), Chloé Mossesian (b. 1992; Paris, France), Silvia Sanna (b. 1986; Sardini, Italy), Matthew Sprung (b. 1991; New York, NY), Jo Valandry (b. 1960; Rapid City, South Dakota) with Cheryl Halsey (b. 1952; Springfield, South Dakota), Alina Zamonva (b. 1993; Kyiv, Ukraine), curated by Sáng Huynh, presented by The Art Vacancy 'TAV' 6-10
AR
T EVENTS New York September 15 Daily Newsletter

Sponsored by
BROOKLYN NY
Motel 1078 Dekalb Ave Bushwick reception: Rachelle Dang 7-10
Sardine 286 Stanhope St Bushwick reception: Italicized Reality Liz Ainslie, Andy Cross, Christopher Dunlap, Robin Kang, Jenny J. Lee, Dana Powell 6-9
ART EVENTS New York September 15 Daily Newsletter
Elijah Wheat Showroom 1196 Myrtle Ave exhibition
: Johannah Herr Patenting Distraction
FiveMyles 558 St Johns Place Crown Heights performance: Hot Hands Next, Nature 8 free
Brooklyn Museum 200 Eastern Parkway opening celebration: Soul of a Nation: Art in the Age of Black Power day of art and conversation featuring pioneering artists in the exhibition 10:30-5 sold out
Brooklyn Bridge Park 334 Furman St various events throughout the day: Photovielle http://photoville.com/
490 Atlantic 490 Atlantic Ave reception: Rene Lynch End of Silence; Judith Page Boil and Bubble 6-9
Court Tree Collective 371 Court St exhibition
: Sandra Wang and Crockett Bodelson aka SCUBA Desert Desserts noon-6
MF Gallery 213 Bond St Gowanus reception: Ladies Ladies! Art Show 2018 curated by Elvia Iannaccone Gezlev and Martina Secondo Russo 7-10
ART EVENTS New York September 15 Daily Newsletter
Ortega y Gasset Projects 363 3rd Ave reception: Familien Iglesias Loops At A Spool; Adam Liam Rose Threshold 6-9
J-Collabo 300 7th St Gowanus reception: Beppu Bamboo
– Gifts from the Nature, Crafts for the Future 4-7 free sake and snacks, performances around 6
Interference Archive 314 7th St Gowanus exposition: Radical Press Fest vendors include Common Notions, Radix Media, Justseeds, the Operating System, Interference Archives, Rebozo, Ink Cap Press, EFA Robert Blackburn Printmaking Workshop Program, and more noon-5; panel: Publishing as a Tool of Resistance Feminist Press Publicity Manager Jisu Kim, The Operating System Founder and Publisher Lynne DeSilva-Johnson, Radix Media Publisher Lantz Arroyo, and El Rebozo Palapa Editorial Publisher Pio, moderated by journalist Audrea Lim 5
ART EVENTS New York September 15 Daily Newsletter
Brooklyn Army Terminal 140 58th St Sunset Park BAT Block Party celebrating Brooklyn Army Terminal's 100th birthday, art exhibit collective by ChaShaMa artists and ArtBuilt, augmented reality experience room by NYU Tandon School of Engineering, free concert, food and alcohol vendors 11:30-8 registration Eventbrite
ART EVENTS New York September 15 Daily Newsletter
Booklyn 140 58th St Brooklyn Army Terminal Building B Suite 7G reception: Working Space unfinished works, works in progress, process ephemera and sketches alongside finished pieces: George Ferrandi, Raphael Griswold, Michael Hambouz & Haven Press, Kevin Horton, Sto Len, Josh MacPhee,  Emily Kohl-Mattingley, Ali Osborn, Eliana Perez, Beldan Sezen, Travess Smalley 5-8
Rockaway Artists Alliance sTudio 7 Gallery 2-60 Beach 116th St Fort Tilden Rockway exhibition: ArtSplash 2018 noon-4
EAST HAMPTON NY
East Hampton Library 159 Main St East Hampton artist reception and lecture: Mike Solomon, Ossorio Foundation founding Director: The Creeks: Epicenter of the 1950 Hamptons Art Community 6
ART EVENTS New York September 15 Daily Newsletter
John Davis 362 1/2 Warren St Hudson reception: Jock Ireland "Student" Work; Len Bellinger Remise; Arnold Mesches Selected Works 1998-2015; Daniel John Gadd Between the Tides; Lizbeth Mitty Glisten 6-8
Jeff Bailey 127 Warren St  Hudson recpetion:
Chain Chain Chain Matthew Craven, Will Duty, Brenda Goodman, Elliott Green, E.E. Ikeler, Amy Pleasant, Alyse Ronayne, Cary Smith, Nichole van Beek, Becca Van K, curated by Maxwell Taylor-Milner 6-8
ART EVENTS New York September 15 Daily Newsletter
Proto 66 Willow Ave Hoboken reception: Thomas Lendvai Landscape; Kelsey Brod 6-9
Beamesderfer 6 North Second Ave Highland Park NJ reception: NAWA at Beamesderfer 3: Sea and Sky 6-8
ART EVENTS New York September 15 Daily Newsletter
Sponsored by
315 West 44th Street NYC (212) 581-3080
Birdland is your choice for virtuoso live jazz in NYC. Located in …

The Birdland Big Band. July 6, 2018 – August 31, 2018. Share …

Birdland History. Ever since most of Chicago's top musicians …

BIRDLAND JAZZ CLUB DINNER MENUBIRDLAND THEATER …

Birdland is your choice for virtuoso live jazz in NYC. Located …

The Cookers Billy Harper- Tenor Sax Eddie Henderson- Trumpet …

More results from birdlandjazz.com »
Birdland and the Birdland Theater are located at 315 West 44th Street, between 8th and 9th Avenues on the west side of midtown Manhattan.
For phone reservations & information, please call (212) 581-3080.
Discount Parking Garages on 44th street. (Edison Parking 330 West 44th Street, just east of 9th Avenue)

By Subway: 1, 2, 3, 7, N, Q, R, S, W to Times Square; A,C,E to 42nd Street/Port Authority

.
ART EVENTS New York September 15 Daily Newsletter
 Birdland Performed by the Buddy Rich Big Band ART EVENTS New York September 15 Daily Newsletter
ART EVENTS New York  Spetember 15 Daily Newsletter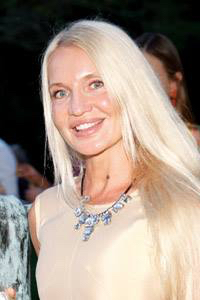 CONTACT US FOR ADVERTISING AND SPONSORSHIP:
email 
Nadia Kovarskaya
Founder
https://meetmeattheopera.com/
About Nadia Kovarskaya,Founder
Nadia Kovarskaya
Is in Top 100 globally as authority/influencer in Performing Arts and philanthropy: