ART EVENTS New York September 16 Daily Newsletter
Sponsored by
315 West 44th Street NYC (212) 581-3080
ART EVENTS New York September 16 Daily Newsletter
DOWNTOWN
47 Canal 291 Grand St reception: Danielle Dean Bazar 6-8
Catinca Tabacaru 250 Broome St reception: Rachel Monosov The Blind Leader 6
Emmanuel Barbault 325 Broome St reception

: Ancil Farrell The Pulse 6-8
Milton Resnick and Pat Passlof Foundation 87 Eldridge St

Fall Opening Celebrations + Reception: Open House 11-6, reception 4-6
Company 88 Eldridge St 5th Fl reception: EJ Hill An Unwavering Tendency Toward the Center of a Blistering Sun 6-8
David Lewis 88 Eldridge St 5th Fl reception: The Assassination of Leon Trotsky James Beckett, Hans Bellmer, Willie Cole, Thornton Dial, Mary Beth Edelson, Leon Golub, Felix Gonzalez-Torres, Todd Gray, Jeffrey Joyal, Megan Marrin, Manuel Solano, Nancy Spero, Paul Thek, David Wojnarowicz, Portia Zvavahera 6-8
Shoot the Lobster 138 Eldridge reception

: Geschichten Ben Morgan-Cleveland & Eli Ping 6-8
Magenta Plains 94 Allen St reception: Nikholis Planck 6-8
Bridget Donahue 99 Bowery reception: Martine Syms Big Surprise; Sonya Sombreuil Faith Crisis 6-8
Kai Matsumiya 153 1/2 Stanton St reception:
Pedro Wirz breasfed tadpole 6-8
Turn 37 E 1 reception: Kimia Ferdowsi Kline Elbow Room 6-8
Salmagundi Club 47 Fifth Ave exhibition
: Allied Artists 105th Annual Exhibition 1-5
MoMA 11 West 53 exhibition

: Judson Dance Theater: The Work Is Never Done open to the public with performances throughout the run
Gavin Brown's enterprise 439 W 127
reception: Rirkrit Tiravanija; Leilah Weinraub Shakedown; Rob Pruitt American Quilts 2018 4-8
Long Island City
SculptureCenter  44-19 Purves St Long Island City reception

: Before Projection: Video Sculpture 1974–1995 Dara Birnbaum, Ernst Caramelle, Takahiko Iimura, Shigeko Kubota, Mary Lucier, Muntadas, Tony Oursler, Nam June Paik, Friederike Pezold, Diana Thater, and Maria Vedder 5-7
Plexus Projects 198 Greenpoint Ave

#1 Greenpoint one-night only exhibitionreception: Permeable Boundaries Arnaud Laffond, Cari Freno, Carla Knopp, fair brane, Federico Cuatlacuatl, Fernanda Bertero, James Bascara, James Proctor, Jan Adriaans, Jason Bernagozzi, Jason Isolini, Joe Hambleton, Kimberlee Koym-Murteira, Marcelina Pieniążek, Michal Žilinský, Nicol Eltzroth Rosendorf, Oana Clitan, Pete Burkeet, Shadia Heenan, Snow Yunxue Fu, T2R, Timothy David Orme, Tina Willgren, Tom Burtonwood, Tyler Bohm, Will Rahilly, Yefeng Wang 6-9
Soloway 348 S 4 Williamsburg reception

: Richanda Rhoden 6-8
Centotto  250 Moore St #108 Bushwick reception: Cathy Quinlan In the Slow 5-7
The Chimney  200 Morgan Ave Bushwick symposium: artist Atsunobu Kohira, art critics Ben Davis and John K. Grande,  art anthropologist Eugenia Kisin; in conjunction with Atsunobu Kohira's Seek Hope, Who Enter Here 2-4:30
FiveMyles 558 St Johns Place Crown Heights

durational performance: Hot Hands Next, Nature noon 4 free
Brooklyn Book Festival Brooklyn Borough Hall and Vicinity Festival Day & Literary Marketplace

1-6 various talks and events, including many art, photography, and design panels, throughout the day https://www.brooklynbookfestival.org
Brooklyn Historical Society 128 Pierrepont St Brooklyn Heights panel: The Art of Street Photography Richard Sandler (The Eyes of the City) & Joseph Rodriguez (Spanish Harlem). moderated by Daniel Power (powerHouse Books) 4-5 part of the  Brooklyn Book Festival
440 Gallery 440 6th Ave Park Slope artist talk

: Leigh Blanchard on her exhibition And Now I See; and Karen Gibbons, David Stock, and Tricia Townes on their work in the project space 4:40
Ground Floor 343 5th St Gowanus Mie Yim's Korean BBQ Closing, in conjunction with exhibition Sfumato 3-5:30
ART EVENTS New York September 15 Daily Newsletter
Sponsored by
315 West 44th Street NYC (212) 581-3080
Birdland is your choice for virtuoso live jazz in NYC. Located in …

The Birdland Big Band. July 6, 2018 – August 31, 2018. Share …

Birdland History. Ever since most of Chicago's top musicians …

BIRDLAND JAZZ CLUB DINNER MENUBIRDLAND THEATER …

Birdland is your choice for virtuoso live jazz in NYC. Located …

The Cookers Billy Harper- Tenor Sax Eddie Henderson- Trumpet …

More results from birdlandjazz.com »
Birdland and the Birdland Theater are located at 315 West 44th Street, between 8th and 9th Avenues on the west side of midtown Manhattan.
For phone reservations & information, please call (212) 581-3080.
Discount Parking Garages on 44th street. (Edison Parking 330 West 44th Street, just east of 9th Avenue)

By Subway: 1, 2, 3, 7, N, Q, R, S, W to Times Square; A,C,E to 42nd Street/Port Authority.
ART EVENTS New York September 15 Daily Newsletter
 Birdland Performed by the Buddy Rich Big Band ART EVENTS New York September 15 Daily Newsletter
ART EVENTS New York  September 16 Daily Newsletter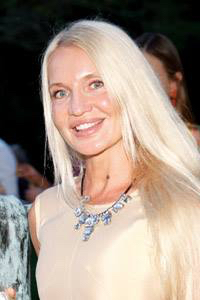 CONTACT US FOR ADVERTISING AND SPONSORSHIP:
email 
Nadia Kovarskaya
Founder
https://meetmeattheopera.com/
About Nadia Kovarskaya,Founder
Nadia Kovarskaya
Is in Top 100 globally as authority/influencer in Performing Arts and philanthropy: