Sydney Opera House Bangarra Dance Theatre: Bennelong | Digital Season
Bangarra Dance Theatre is acclaimed worldwide for its authentic storytelling, distinctive voice and moving performances. In 2017, the company returned with Bennelong, a new full-length work by Artistic Director Stephen Page.
Woollarawarre Bennelong was a senior man of the Eora, from the Port Jackson area in Sydney. With extraordinary curiosity and diplomacy, Bennelong led his community to survive a clash of cultures, and left a legacy that reverberates through contemporary life.
Bennelong is Bangarra at its best. In a unique Australian dance language, the company celebrates the continuation of life and culture through the power, artistry and passion of the country's most outstanding dancers. With its immersive soundscapes and exquisite design, Bennelong will leave you in awe of Australia's history – and its power to repeat.
More from our Digital Season: https://soh.online/Digital-Season
__
SUBSCRIBE to Sydney Opera House: https://soh.online/Subscribe
Sydney Opera House is an Australian icon and one of the busiest performing arts centres in the world. On this channel you will find performances, behind the scenes content and stories from beneath the sails. With over 40 shows a week at the Sydney Opera House there's something for everyone.
Find us on Facebook: https://www.facebook.com/sydneyoperah…
Twitter: https://twitter.com/sydoperahouse
and Instagram: https://www.instagram.com/sydneyopera…
What's On at Sydney Opera House:
http://bit.ly/SOHWhatsOn
Free Stream Sydney Opera House Bangarra Dance Theatre: Bennelong
Published by Nadia Kovarskaya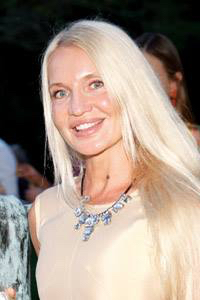 Nadia Kovarskaya,Founder www.MeetMeAtTheOpera.com
CONTACT US FOR ADVERTISING AND SPONSORSHIP:
phone: (646) 2488782-
email info@meetmeattheopera.com
Nadia Kovarskaya
Society Events & Life Style Society Club www.MeetMeAtTheOpera.com
Society Events Calendar, Fine Arts: Opera,Theatre,Art Fairs. Dating Extraordinary Company
‎Opera Houses · ‎Events · ‎Our Blog · ‎JOIN
About Nadia Kovarskaya:
Nadia Kovarskaya Is a top authority/influencer in Performing Arts and philanthropy:
https://agilience.com/en/MMATOpera
https://agilience.com/en/NadiaKovarskaya
Free Stream Sydney Opera House Bangarra Dance Theatre: Bennelong