Strauss: Der Rosenkavalier – The Royal Opera, Covent Garden

This production of Richard Strauss' "Der Rosenkavalier" by Oscar-winning film director John Schlesinger, marked the 25th anniversary of Sir Georg Solti's spectacular debut at Covent Garden. Featuring Kiri Te Kanawa's first performance in London in the role of Marschallin.

Recorded 14th February 1985.

Buy from Amazon:
http://smarturl.it/DerRosenkavalier

http://www.warnerclassics.com/

Warner Classics
► Website: http://www.warnerclassics.com

Subscribe to our:
► YT- Channel: https://wnrcl.me/subscribeYT
► Newsletter https://wnrcl.me/subscribeNL

Follow us on:
► Facebook: http://www.fb.com/WarnerClassicsErato
► Instagram: http://www.instagram.com/warner_classics
► Twitter: http://twitter.com/WarnerClassics
► YouTube: https://www.youtube.com/warnerclassics

Listen to us on:
► Spotify: http://open.spotify.com/user/warnercl…
► Apple Music: http://itunes.apple.com/curator/warne…
► Deezer https://www.deezer.com/profile/321050935

Warner Classics is the home of classical music, featuring iconic high audio quality recordings from the greatest classical legends, opera stars and orchestras of the last century.

Discover our unique collection of live performances, studio sessions and films featuring Maria Callas, Jacqueline du Pré, Nigel Kennedy, Mstislav Rostropovich, Yehudi Menuhin, Itzhak Perlman, Herbert von Karajan, Berliner Philharmoniker and more.
Der Rosenkavalier Royal Opera

Along with its sister label Erato, Warner Classics continues this tradition with today's most in-demand classical artists, such as Philippe Jaroussky, Joyce DiDonato, Diana Damrau, Emmanuel Pahud, Alexandre Tharaud, Sir Antonio Pappano, Christina Pluhar and Renaud Capuçon.


Enjoy this ever-expanding library of official performance videos and exclusive interviews from the classical greats. Check back regularly for more music from your favourite composers including Bach, Mozart, Chopin, Debussy, Satie, Beethoven, Vivaldi, Handel and more.
Der Rosenkavalier Royal Opera
Published by Nadia Kovarskaya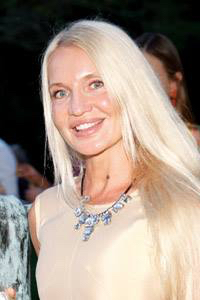 Nadia Kovarskaya,Founder www.MeetMeAtTheOpera.com
CONTACT US FOR ADVERTISING AND SPONSORSHIP:
phone: (646) 2488782-
email info@meetmeattheopera.com
Nadia Kovarskaya
Society Events & Life Style Society Club www.MeetMeAtTheOpera.com
Society Events Calendar, Fine Arts: Opera,Theatre,Art Fairs. Dating Extraordinary Company
‎Opera Houses · ‎Events · ‎Our Blog · ‎JOIN
About Nadia Kovarskaya:
Nadia Kovarskaya Is a top authority/influencer in Performing Arts and philanthropy:
https://agilience.com/en/MMATOpera