" The Bulgarian soprano Sonya Yoncheva is possibly the best Traviata in the world at present." "She is the finest Violetta since Maria Callas"– Die Welt proclaimed:    Sonya Yoncheva's wide-ranging repertoire includes jewels of the Baroque canon as well as works by Mozart, Verdi, Tchaikovsky, and Puccini.   Celebrated for her distinctly beautiful voice and exceptional dramatic presence,   Sonya is equally at home on the concert and recital stage, having performed to critical acclaim in several cities including Dresden, Baden-Baden, Verbier, and Prague.
FOLLOWING A STRING OF SUCCESSFUL DEBUTS WITH THE WORLD'S LEADING OPERA HOUSES, SONYA YONCHEVA HAS QUICKLY ESTABLISHED HERSELF AS ONE OF HER GENERATION'S MOST PROMISING AND EXCITING PERFORMERS.
Born in Plovdiv, Bulgaria, Sonya Yoncheva did not have a conventional childhood. Since the age of 6, she was already "working", according to her own words from an interview for Metropolis. She studied piano and voice at the National School for Music and Dance in Plovdiv. During her teenage years, she hosted a Bulgarian television show about music.  She won several music competitions in Bulgaria in 2000 and 2001, including a joint win with her brother as "Singers of the Year 2000" in the "Hit-1" competition organised and produced by Bulgarian National Television. In 2009, she obtained her master's degree in classical singing from the Conservatoire de Musique de Genève
Sonya will make her highly anticipated debut in the title role of Bellini's Norma at London's Royal Opera House, in a new production directed by Àlex Ollé of La Fura dels Baus; she also stars as Antonia in Les Contes d'Hoffmann at Covent Garden. Sonya sings Violetta in La traviata with Opéra de Paris and the Bayerische Staatsoper; Tatiana in Eugene Onegin and Mimì in La bohème at the Deutsche Oper Berlin; will embark on a concert tour featuring Baroque repertoire which will later be highlighted on a Sony Classical album release; stars in the title role in Mascagni's Iris at the Montpellier Festival and Manon in Monte-Carlo; and sings the title role in Massenet's Thaïs at the Salzburg Festival, with Plácido Domingo as Athanaël.
Sonya Yoncheva also returns to The Metropolitan Opera as Violetta in La traviata, and is a featured artist at the Met's Gala Concert celebrating its 50th Anniversary at Lincoln Center. Sonya will sing the role of Vitellia in Mozart's La Clemenza di Tito at the Festspielhaus Baden-Baden, in the summer of 2017.
SEASON 2016/17:
20.12
TCHAIKOVSKI "EUGENE ONEGIN" TATIANA Deutsche Oper Berlin Berlin, Germany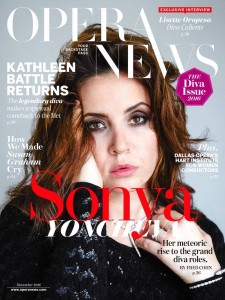 25.12   27.12
PUCCINI "LA BOHÈME" MIMÌ Deutsche Oper Berlin Berlin, Germany 
31.12
GALA CONCERT Festspielhaus Baden-Baden 
JANUARY, 2017
20.01 , 22.01 , 25.01 , 27.01
MASSENET "MANON" TITLE ROLE Opéra de Monte-Carlo 
FEBRUARY, 2017
24.02
VERDI "LA TRAVIATA" VIOLETTA VALÉRY Metropolitan Opera New York City, USA 
MARCH, 2017
01.03 , 04.03 , 07.03 , 11.03 14.03 , 18.03
VERDI "LA TRAVIATA" VIOLETTA VALÉRY Metropolitan Opera New York City, USA 
02.03
OPERA NEWS PRESENTS: THE SINGERS' STUDIO WITH SONYA YONCHEVA The Metropolitan Opera Guild New York City
20.03
OPERA CONCERT WITH VITTORIO GRIGÒLO The Broad Stage Santa Monica
31.03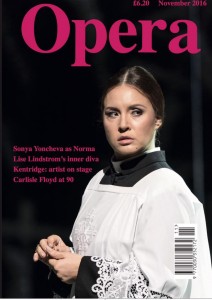 "BAROQUE HEROINES" CONCERT TOUR Prinzregententheater Munich
APRIL, 2017
15.04
"BAROQUE HEROINES" CONCERT TOUR Festival de Pâques Aix-en-Provence, France 
18.04
"BAROQUE HEROINES" CONCERT TOUR Philharmonie de Paris Paris, France
26.04 , 29.04
VERDI "LA TRAVIATA" VIOLETTA VALÉRY Bayerische Staatsoper Munich 
MAY, 2017
02.05
VERDI "LA TRAVIATA" VIOLETTA VALÉRY Bayerische Staatsoper Munich 
07.05
50TH ANNIVERSARY GALA CONCERT Metropolitan Opera New York City, USA 
15.05
"BAROQUE HEROINES" CONCERT TOUR Wiener Konzerthaus Vienna, Austria
19.05
GALA CONCERT WITH PLÁCIDO DOMINGO Wiener Staatsoper Vienna, Austria
JUNE, 2017
03.06 , 06.06
TCHAIKOVSKI "EUGENE ONEGIN" TATIANA Opéra de Paris Paris, France 

07.06 , 10.06
PUCCINI "LA BOHÈME" MIMÌ Teatro alla Scala Milan, Italy 
11.06
TCHAIKOVSKI "EUGENE ONEGIN" TATIANA Opéra de Paris Paris, France 
14.06
TCHAIKOVSKI "EUGENE ONEGIN" TATIANA Opéra de Paris Paris, France 
15.06 , 20.06
PUCCINI "LA BOHÈME" MIMÌ Teatro alla Scala Milan, Italy 
27.06 , 29.06
VERDI "LA TRAVIATA" VIOLETTA VALÉRY Bayerische Staatsoper Munich 
JULY, 2017
06.07 , 09.07
GALA CONCERT – MOZART "LA CLEMENZA DI TITO" VITELLIA Festspielhaus Baden-Baden 
14.07
PUCCINI "LA BOHÈME" MIMÌ Teatro alla Scala Milan, Italy 
AUGUST, 2017
13.08
LIED RECITAL WITH ACADEMIA MONTIS REGALIS Salzburg Festival Salzburg, Austria 
Lascia ch'io pianga – Sonya Yoncheva
La Traviata – Yoncheva, Demuro, Markov, Armiliato
Sonya Yoncheva Operalia First prize-2010
Norma – Casta diva (Sonya Yoncheva, The Royal Opera)
Sonya Yoncheva's first-time "Norma" wows London's Royal Opera House – musica
Sonya Yoncheva  website:  http://sonyayoncheva.com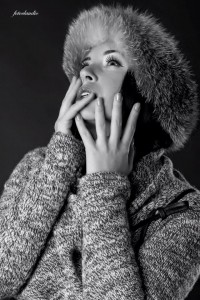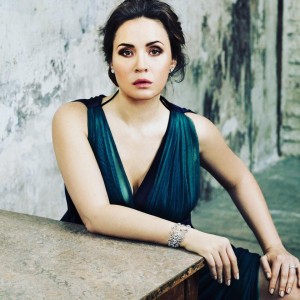 http://sonyayoncheva.com/en/news
https://en.wikipedia.org/wiki/Sonya_Yoncheva   http://www.metopera.org/Discover/Artists/Artist-Pages/Sonya-Yoncheva/