Nicolai Gedda, all-time greatest tenor with his velvet tones, exquisite phrasing and voice of liquid beauty brought him admirers the world over. Harry Gustaf Nikolai Gädda (11 July 1925 – 8 January 2017) the most celebrated tenors of the 20th century, died on Jan. 8 in Tolochenaz, Switzerland. He was 91.
"I will never forget his smile, his dry humour, his innate class, and above all the kindness of the eternally youthful Nicolai Gedda, forever a prince among tenors." -Alain Lanceron, President of Warner Classics & Erato.
"One of the most versatile and cosmopolitan singers of the 50s and onwards, as much admired in concerts and recitals as in opera, and fluent on stage in at least six languages. He always used his strong, evenly produced and attractive voice with a fastidious sense of style and in order to communicate as directly as possible with his audiences. His considerable height and presence further enhanced his appearances on the concert platform." – Alan Blyth,The Guardian.
Nikolai Gedda was an unforgettably poetic Swedish operatic tenor. Debuting in 1952, Gedda had a long and successful career in opera until the age of 77 in June 2003, when he made his final operatic recording. Skilled at languages, he performed operas in French, Russian, German, Italian, English, Czech, and Swedish.as well as one in Latin. In January 1958, he created the part of Anatol in the world premiere of the American opera Vanessa at the Metropolitan Opera.Having made some two hundred recordings,Gedda is one of the most widely recorded opera singers in history.His singing is best known for its beauty of tone, vocal control, and musical perception.
Gedda was from a generation that included Carlo Bergonzi and Alfredo Kraus, and came of operatic age long before the Three Tenors, Luciano Pavarotti, Placido Domingo and Jose Carreras. Arguably he was the most versatile of all, performing more than 100 roles during a career that spanned almost half a century.
Gedda's recordings span a wide variety of styles and several of the roles may be considered among the most challenging in the entire operatic repertoire, notably Arnold in Rossini's Guillaume Tell and Arturo in I puritani, both requiring stratospheric high notes and an easy legato line. One of his greatest and most acclaimed recordings was that of the great masterwork of Hans Pfitzner, Palestrina, which he recorded under the baton of Rafael Kubelík.
A singer of unusual longevity, Gedda was active well into his late 70s; in May 2001 he recorded the role of the Emperor Altoum in Puccini's Turandot and the role of the High Priest in Mozart's Idomeneo in June 2003.
Immortal Music~Homage to Nicolai Gedda
Nicolai Gedda recital 1953
For the 91st anniversary of N..Gedda, Jeg elsker dig (I love you)
La légende de Kleinzach, Les Contes d'Hoffmann, 1975
Gedda in Memoriam (11.07.1925 – 08.01.2017) Nicolai Gedda sings "O lieb' so lang Du lieben kannst"
by Franz Liszt
Lars Roos, Piano
Gedda live 1969, Una furtiva lagrima, Gaetano Donizetti
Maria Callas & Nicolai Gedda – Vogliatemi Bene
Da Capo – Interview with August Everding (in German)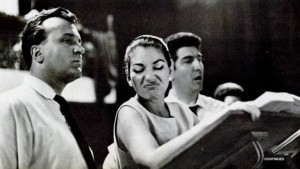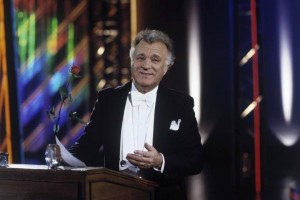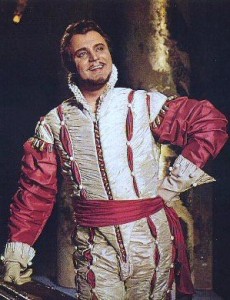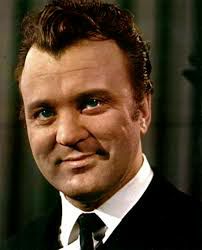 https://en.wikipedia.org/wiki/Nicolai_Gedda
http://www.nicolai-gedda.de
http://www.warnerclassics.com/nicolai-gedda/news/1660
Published by Nadia Kovarskaya, Founder of www.MeetMeAtTheOpera.com