The Metropolitan Opera House #1 World Opera Stage is among the most powerful cultural institutions in the world of opera. The majestic 3,800-seat opera house is located at the iconic Lincoln Center for the Performing Arts, and is the only structure with a facade facing the major thoroughfare of Broadway on Manhattan's Upper West Side. Situated between New York City Ballet's David H. Koch Theater and New York Philharmonic's David Geffen Hall, the Metropolitan Opera looks over a vast plaza and the wondrous, ever-spouting Revson Fountain. Two Marc Chagall painted murals, framed in large windows of the grand tier lobby, give the opera house an especially distinct look.
While the original opera house opened in 1883 at 39th Street and Broadway, it has been at its current location since 1962. After more than fifty seasons, it still retains the quintessential Manhattan glamor and mid-century modern elegance. Each night, audience members are treated to an experience unmatched by other opera houses. Cluster-shaped chandeliers, their crystals aglow, begin to ascend toward the high ceiling overhead. This signals that the performance is about to start.
The most stellar voices in the pantheon of opera have been, and continue to be, regulars at the Metropolitan Opera House. Luciano Pavarotti, Maria Callas and Leontyne Price all graced the stage on numerous occasions. And today, Placido Domingo, the irrepressible and unchallenged opera superstar of our time, carries forth this legacy. Indeed, some of today's greatest voices, such as Renée Fleming, Thomas Hampson, Susan Graham, and Mariusz Kwiecien have emerged from the Metropolitan Opera Rising Stars program.
Under Peter Gelb's extraordinary leadership, the Met has blazed into the future, deftly embracing the latest broadcast technology and media outlets to capture the attention of the greater public and a mass audience heretofore unimagined. The Met's expansive repertoire numbers some 200 works and counting. Unquestionably there are many marvelous opera houses in the world, but the Metropolitan Opera House remains the gold standard.
Luciano Pavarotti Recital – Nessun Dorma | Metropolitan Opera/New York ᴴᴰ  Recital.1988
Tips:
Metropolitan Opera Guild Information:
The Metropolitan Opera Guild was started during the Great Depression by philanthropist Eleanor Robson Belmont, who had a vision to create a guild that would support the world of opera, and donate its proceeds to the Metropolitan Opera.
Eleanor Belmont succeeded: today the Guild is thriving. Membership to it is a fantastic way to support the arts and the Met.
There are a number of generous perks and special rewards for Guild Members, and events such as backstage tours, a lecture series, a High School Singer Program, the Singers' Studio program.
Also available are Score-desk seats for $12, which allows one to study an opera's score during a performance. For these seats, however, there is no view of the stage. Guild Members can access these seats for a discounted rate of $10.
Metropolitan Opera House offers you Free WIFI
Outside the Opera House:
Met Opera on Demand is a streaming service that brings the opera right into your living room. 550 full-length performances are currently featured. Seven-day free trials are available.
Check out 'The Met: Live' series, in which Metropolitan Opera performances have been played in high-definition in movie theaters across the world.
Metropolitan Opera House #1 World Opera Stage
Eating and Drinking:
There are plenty of fantastic dinner options nearby Lincoln Center. We recommend a stop in P.J. Clark's. Founded in 1884, it is an old-school New York institution with great food, and a well-stocked bar. It also happens to be across the street from the Metropolitan Opera House.
For those looking to dine at the Met, check out the Revion Bar and the Grand Tier Restaurant. Anyone with a ticket can dine there, and it opens two hours before a performance begins. One can also reserve a table for the duration of the evening. Dinner can be enjoyed before the performance; and tea and dessert during the intermission. This is a very lovely way to make the most of one's opera experience.
Another restaurant within walking distance (three blocks) to the theater is the excellent French restaurant, Le Boite en Bois. It is quiet, cozy, and authentic, and it has a set pre-theatre menu.
The Lincoln Ristorante is a modernist and chic establishment located at Lincoln Center, situated directly beside the reflecting pool and the Henry Moore sculpture. The menu, conceived by world-class chef Jonathan Benno, promises delectable and modern Italian cuisine, with ingredients either grown by local farmers and purveyors; or imported directly from Italy. This is the perfect spot to ensure a successful evening out in Manhattan, as well as a comfortable walk to the opera house.
Columbus Circle is also walking distance away, and there are plenty of good eats there, too. Also there is the Center Bar, a relaxing lounge at the Time Warner Center, where one can relax before a performance and enjoy a stunning view of Central Park.
Metropolitan Opera House #1 World Opera Stage
Getting There:
The best way to reach the opera house from Grand Central Terminal is to take the shuttle to the uptown 1 train, and get off at 66th Street. Lincoln Center is on Broadway at 64th Street.
For easy parking, there are numerous parking garages nearby. If one looks them up in advance, there are usually discounts available online.
Metropolitan Opera House #1 World Opera Stage
Before the Performance:
The Metropolitan Opera House Shop is filled with souvenirs, books, CDs and assorted memorabilia. It is certainly worthwhile to browse the shop before taking one's seat.
Metropolitan Opera House #1 World Opera Stage
Ticket Information:
Price range: 35-265 US dollars.
Standing-room tickets can be purchased in the morning, on the day of the performance. Tickets begin to sell at 10am, and can be bought at the box office, online or by telephone.
The Rush Ticket Program is a great way to get discounted tickets. Previously, tickets were sold using a lottery program, but now tickets are sold first-come-first-serve, online. There is also a student rush program. Student Discount tickets, for students 29 and under, can also be purchased same-day of the performance, beginning at 10am.
Metropolitan Opera House #1 World Opera Stage
Seating Information:
Be wary of 'partial view' side boxes, as views of the stage can be quite obstructed. However, these seats do provide excellent views of the orchestra pit!
General Information:
The Metropolitan Opera
Lincoln Center, New York, New York 10023, USA
Phone: +1 (212) 799 3100
Web: http://www.metopera.org
Phone: +1 (212) 362 6000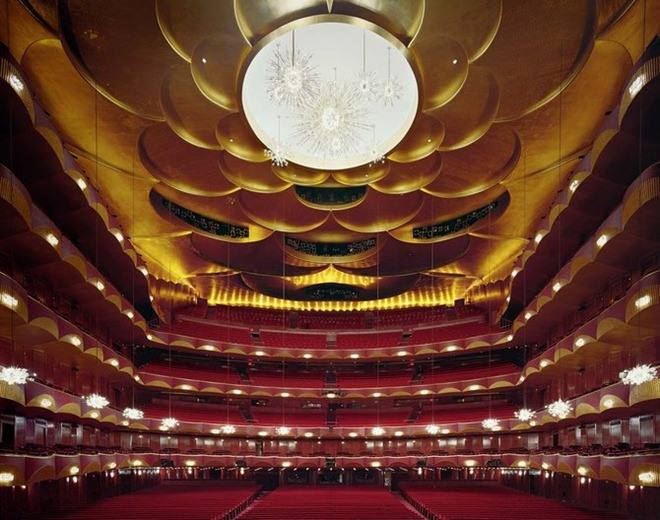 Metropolitan Opera House #1 World Opera Stage
Anna Netrebko at The Met:
(Vien, diletto, e in ciel la luna)  
Bellini – I Puritani
Anna Bolena: Act I Finale — Anna Netrebko (Met Opera)
Plácido Domingo at The Met:
Simon Boccanegra: "Plebe! patrizi!"
Plácido Domingo Takes On His 149th Opera Role (Miller)
Plácido Domingo and Sonya Yoncheva illuminate the Met in Verdi gem
The Met: Live in HD 2018-19 Season Preview:
The Opera House: Trailer
Metropolitan Opera House #1 World Opera Stage
CONTACT US FOR ADVERTISING AND SPONSORSHIP:
https://meetmeattheopera.com/

Published by Nadia Kovarskaya, Founder 
Nadia Kovarskaya is in Top 100 globally as authority/influencer in PerformingArts and Philanthropy https://agilience.com/en/NadiaKovarskaya
CONTACT US FOR ADVERTISING AND SPONSORSHIP: