Free Stream Don Carlo -Dmitri Hvorostovsky. Wiener Staatsoper. 2015.
Don Carlo
With its inexhaustible bounty of arias, duets, quartets, and even a prison riot, this historical masterwork about the heir-apparent of King Philip II of Spain shows Verdi at his thrilling, imaginative best. The six singers at the helm must be steely and intrepid, capable of delivering 11th-hour high notes, steroidal emotions, and the narrative twists and turns of this titanic score.
D.Hvorostovsky & J.Kaufmann⭐♫ "Dio, Che Nell'alma Infondere"/aus Don Carlo
Dmitri Hvorostovsky – Per Me Guinto & O Carlo Ascolta (Wien 2015)
Free Stream Don Carlo -Dmitri Hvorostovsky.

Hvorostovsky came to international prominence in 1989 when he won the BBC Cardiff Singer of the World competition, beating local favourite Bryn Terfel in the final round. His performance included Handel's "Ombra mai fu" and "Per me giunto…O Carlo ascolta" from Verdi's Don Carlos. His international concert recitals began immediately (London debut, 1989; New York 1990).
His operatic debut in the West was at the Nice Opera in Tchaikovsky's The Queen of Spades (1989). In Italy he made his debut at La Fenice as Eugene Onegin, a success that sealed his reputation, and made his American operatic debut with the Lyric Opera of Chicago (1993) in La traviata.[3] In 1992 he made his debut at the Royal Opera House at Covent Garden as Riccardo in Bellini's I puritani.[4]
He subsequently sang at virtually every major opera house, including the Metropolitan Opera (debut 1995), the Berlin State Opera, La Scala and the Vienna State Opera. He was especially renowned for his portrayal of the title character in Tchaikovsky's Eugene Onegin;The New York Times described him as "born to play the role."[5]
In 2002, Hvorostovsky performed at the Russian Children's Welfare Society's major fund raiser, the "Petrushka Ball". He was an Honorary Director of the charity.[6][7] A tall man with a striking head of prematurely silver hair, Hvorostovsky achieved international acclaim as an opera performer as well as a concert artist. He was one of People magazine's 50 most beautiful people, a rare occurrence for a classical musician. His high, medium-weight voice had the typical liquid timbre of Russian baritones.
A recital programme of new arrangements of songs from the World War II era, Where Are You My Brothers?, was given in the spring of 2003 in front of an audience of 6,000 at theKremlin Palace in Moscow, and seen on Russian Television by over 90 million viewers. The same programme was performed with the St. Petersburg Symphony Orchestra for survivors of the Siege of Leningrad on 16 January 2004.
In later years Hvorostovsky's stage repertoire almost entirely consisted of Verdi operas such as Un ballo in maschera, La traviata and Simon Boccanegra. In 2009 he appeared inIl trovatore in a David McVicar production at the Metropolitan Opera with Sondra Radvanovsky.[8]

Published by Nadia Kovarskaya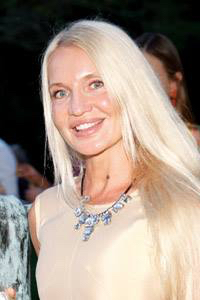 Nadia Kovarskaya,Founder www.MeetMeAtTheOpera.com
CONTACT US FOR ADVERTISING AND SPONSORSHIP:
phone: (646) 2488782-
email info@meetmeattheopera.com
Nadia Kovarskaya
Society Events & Life Style Society Club www.MeetMeAtTheOpera.com
Society Events Calendar, Fine Arts: Opera,Theatre,Art Fairs. Dating Extraordinary Company
‎Opera Houses · ‎Events · ‎Our Blog · ‎JOIN
About Nadia Kovarskaya:
Nadia Kovarskaya Is in Top 100 globally as authority/influencer in Performing Arts and philanthropy:
https://agilience.com/en/NadiaKovarskaya