FREE LIve Stream Yundi Li Carnegie Hall All Chopin ProgramComplete Ballades and Preludes
NEW YORK TIMES
The second half was given over to the 24 Preludes (Op. 28), in which Chopin explores each of the major and minor keys. The extreme brevity of some of these pieces and their unity of character seemed to help Yundi channel his expression into some of the most eloquent playing of the evening.
There was much to enjoy here, including the second prelude, in which the left hand's chromatic crab walk seemed to suggest painful indecision; the Impressionist wash of colors lavished on the fifth, followed by the guileless clarity of the sixth; and the concentrated brilliance of the 24th, which ended with a series of metallically gleaming low notes.

MUSIC REVIEW NEW YORK TIMES:
Shedding a Name, and Perhaps More
By Steve Smith
Just why the talented young Chinese pianist Yundi Li is now opting to go by his first name only, like Madonna or Midori, is anyone's guess. Perhaps, having signed with the EMI Classics record label, he wanted to establish a break with the sober persona of his outstanding albums for Deutsche Grammophon, released in the shadow of a more famous and flamboyant compatriot and label mate, Lang Lang. EMI has experience with this phenomenon, having tended to the career of the violinist Nigel Kennedy once he had decided to be known as Kennedy.
If only Yundi's metamorphosis had ended there. Last November, he was to play a recital during Carnegie Hall's Ancient Voices, Modern Paths festival of Chinese music and musicians, with Mr. Lang the most prominent representative. That performance was postponed; instead, Yundi arrived at Carnegie Hall on Thursday night with a Chopin program.
Chopin, understandably, has been inescapable this year, the 200th anniversary of his birth. And Yundi's connection to the composer is hardly superficial. In 2000, at 18, he became the youngest pianist to win the prestigious International Frédéric Chopin Piano Competition in Warsaw. He was also the first Chinese winner and the first pianist to be awarded first-prize status (sometimes no first prize is awarded) in 15 years. Hardly slight accolades.
Still, Thursday's recital offered more questions than answers. That Yundi retains the sovereign technique with which he first commanded attention was clear in note-perfect flurries and thunderous climaxes. But the intelligent engagement that initially set his playing apart from Mr. Lang's gaudy efflorescence was in short supply during an opening set of five nocturnes; elastic phrasing was often thwarted by murky pedaling.

Published by Nadia Kovarskaya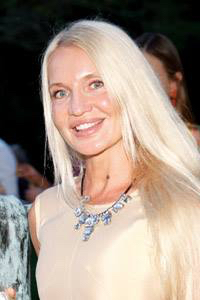 Nadia Kovarskaya,Founder www.MeetMeAtTheOpera.com
CONTACT US FOR ADVERTISING AND SPONSORSHIP:
phone: (646) 2488782-
email info@meetmeattheopera.com
Nadia Kovarskaya
Society Events & Life Style Society Club www.MeetMeAtTheOpera.com
Society Events Calendar, Fine Arts: Opera,Theatre,Art Fairs. Dating Extraordinary Company
‎Opera Houses · ‎Events · ‎Our Blog · ‎JOIN
About Nadia Kovarskaya:
Nadia Kovarskaya Is a top authority/influencer in Performing Arts and philanthropy:
https://agilience.com/en/MMATOpera
https://agilience.com/en/NadiaKovarskaya
Yundi Li Carnegie Hall