FREE Stream Twice Charmed Musical : An Original Twist on the Cinderella Story
Twice Charmed: An Original Twist on the Cinderella Story takes guests back in time to experience the story of Cinderlla in a magical new way. With a swish of a wand, several Bibbidi Bobbidi Boos and the turning of storybook pages, the enchanting stage show immerses audiences in a new rendition of the happily ever after story of Cinderella and her Prince Charming.
With the story beginning where the original ended — during the wedding celebration of Cinderella and Prince Charming — good fortune takes a turn when a new character, evil Fairy Godfather Franco DiFortunato, enters the picture on behalf of Lady Tremaine, Cinderella's stepmother. Granting Lady Tremaine's wish, he sends the family back in time to break Cinderella's glass slipper, thus destroying her chances of marrying the prince and writing a whole new story for Cinderella.
The 52-minute production features a rich musical score with six original compositions and two classic Disney songs including the beloved "Bibbidi Bobbidi Boo" and "A Dream is a Wish Your Heart Makes." With an accomplished cast, lavish costumes, elaborate set designs and special effects that cleverly turn back the pages of time, the combination seamlessly transitions the show from scene to scene.
The book, music and lyrics for "Twice Charmed" were written by Alan Zachary and Michael Weiner, whose Broadway musical "First Date" has been produced in over 100 productions all around the world. Zachary and Weiner also recently wrote the songs for the musical episode of ABC's "Once Upon a Time." The orchestrations and arrangements were by Alan Lee Silva and Timothy Mark Williams.
"Twice Charmed" was directed by Joe Calarco, whose "Shakespeare's R & J," a re-telling of "Romeo and Juliet," was a hit off-Broadway in New York and was critically praised in Chicago, Washington, D.C., London and Tokyo.
Karma Camp, who has both Broadway and off-Broadway credits, choreographed the show. She has choreographed more than 20 productions at Signature Theatre of Arlington, Va., and also developed the choreography for "Snow White — An Enchanting New Musical" at Disneyland.
The designers on "Twice Charmed" were Sets: James Kronzer; Costumes: Helen Huang and Lighting: Chris Lee.
FREE Stream Twice Charmed Musical : An Original Twist on the Cinderella Story

Published by Nadia Kovarskaya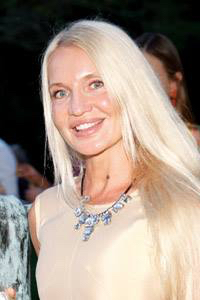 Nadia Kovarskaya,Founder www.MeetMeAtTheOpera.com
CONTACT US FOR ADVERTISING AND SPONSORSHIP:
phone: (646) 2488782-
email info@meetmeattheopera.com
Nadia Kovarskaya
Society Events & Life Style Society Club www.MeetMeAtTheOpera.com
Society Events Calendar, Fine Arts: Opera,Theatre,Art Fairs. Dating Extraordinary Company
‎Opera Houses · ‎Events · ‎Our Blog · ‎JOIN
About Nadia Kovarskaya:
Nadia Kovarskaya Is a top authority/influencer in Performing Arts and philanthropy:
https://agilience.com/en/MMATOpera
https://agilience.com/en/NadiaKovarskaya