Newport NY Antiques Show Gala Preview Party July 26
July 26 @ 6:00 pm

–

9:00 pm
 There are many events in Newport, RI throughout the summer social season, but there's one Gala that has a distinguished reputation for luxury and style amongst the busy party schedule. That event is The Newport Show, a party previewing all things fashionable while raising funds for its co-beneficiaries.
The Newport Show (previously the Newport Antiques Show) is a pop-up shopping event—but nothing presented is ordinary. Over 40 of the world's leading dealers in fine art, fashion, jewelry and furniture present their unique offerings. Some dealers feature antiques, some present mid-century modern furniture or contemporary pieces, but they all have one thing in common: everything available is exquisite.
The Newport Show is the main fundraiser for its co-beneficiaries, the Newport Historical Society and the Boys & Girls Clubs of Newport County. Proceeds from sponsorships and ticket sales support Newport's distinguished past and its historic future. To date, the Show has raised a total of $2.4M which is divided between these two worthy non-profits.
Published By NADIA KOVARSKAYA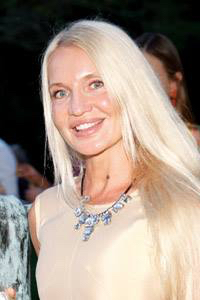 Nadia Kovarskaya
CONTACT US FOR ADVERTISING AND SPONSORSHIP:
phone: (646) 2488782-    
email   info@meetmeattheopera.com
Nadia Kovarskaya,Founder
Society Events & Life Style Society Club www.MeetMeAtTheOpera.com
Society Events Calendar, Fine Arts: Opera,Theatre,Art Fairs. Dating Extraordinary Company
‎Opera Houses · ‎Events · ‎Our Blog · ‎JOIN
About Nadia Kovarskaya:
Nadia Kovarskaya Is in Top 100 globally as authority/influencer in Performing Arts and philanthropy:
https://agilience.com/en/NadiaKovarskaya
Life Style Society Club MeetMeAtTheOpera.com
Society Events Calendar, Fine Arts: Opera,Theatre,Art Fairs. Dating Extraordinary Company
‎Opera Houses · ‎Events · ‎Our Blog · ‎JOIN