Matthew Bourne's Nutcracker
The sweetest of all Matthew Bourne's treats returns for the first time in nine years; … the 2020 tour dates for Matthew Bourne's Nutcracker! with extensive national and … WITTY AND WONDERFUL FUN WITH TCHAIKOVSKY'S ICONIC BALLET, Matthew Bourne's Nutcracker-New Adventures Ballet
STREAM HERE:
Matthew Bourne's Nutcracker! Pyotr Ilyich Tchaikovsky (1840-1893)
Etta Murfitt……….Clara
Alan Vincent……….Nutcracker
Saranne Curtin……….Sugar / Princess Sugar
Ewan Wardrop……….Fritz / Prince Bon Bon
Emily Piercy……….Matron / Queen Candy
Scott Ambler……….Dr. Dross / King Sherbert
Ross Carpenter……….Orphanage Governor / Humbug
Arthur Pita……….Knickerbocker Glory
Philip Willingdon, Isabel Mortimer, Kerry Biggin……….Orphanage Governors
Valentina Formenti, Neil Penlington……….Cupids
Vicky Evans, Richard Winsor, Paulo Kadow……….Liquorice Allsorts
Rachel Lancaster, Belinda Lee Chapman, Michela Meazza,
Shelby Williams, Mami Tomotani……….Marshmallows
Lee Smikle, Adam Galbraith, James Leece……….Gobstoppers
Matthew Bourne's Nutcracker – New Adventures Ballet
New Adventures Dance Company
Director and Choreographer: Matthew Bourne
Original Scenario: Matthew Bourne, Martin Duncan, Anthony Ward
Set and Costumes Disigned by Anthony Ward
Lighting Designer: Howard Harrison
Sound Designer: Paul Groothuis
Royal Philharmonic Concert Orchestra
Conductor: Brett Morris Directed for Screen by Ross MacGibbon Sadler's Wells, London, 2002 Kultur Video 2002
Insight Conversation with Matthew Bourne
Des Moines Performing Arts President & CEO Jeff Chelesvig hosts a conversation at the Des Moines Temple Theater with world-renowned choreographer, Matthew Bourne, Sept. 24, 2013.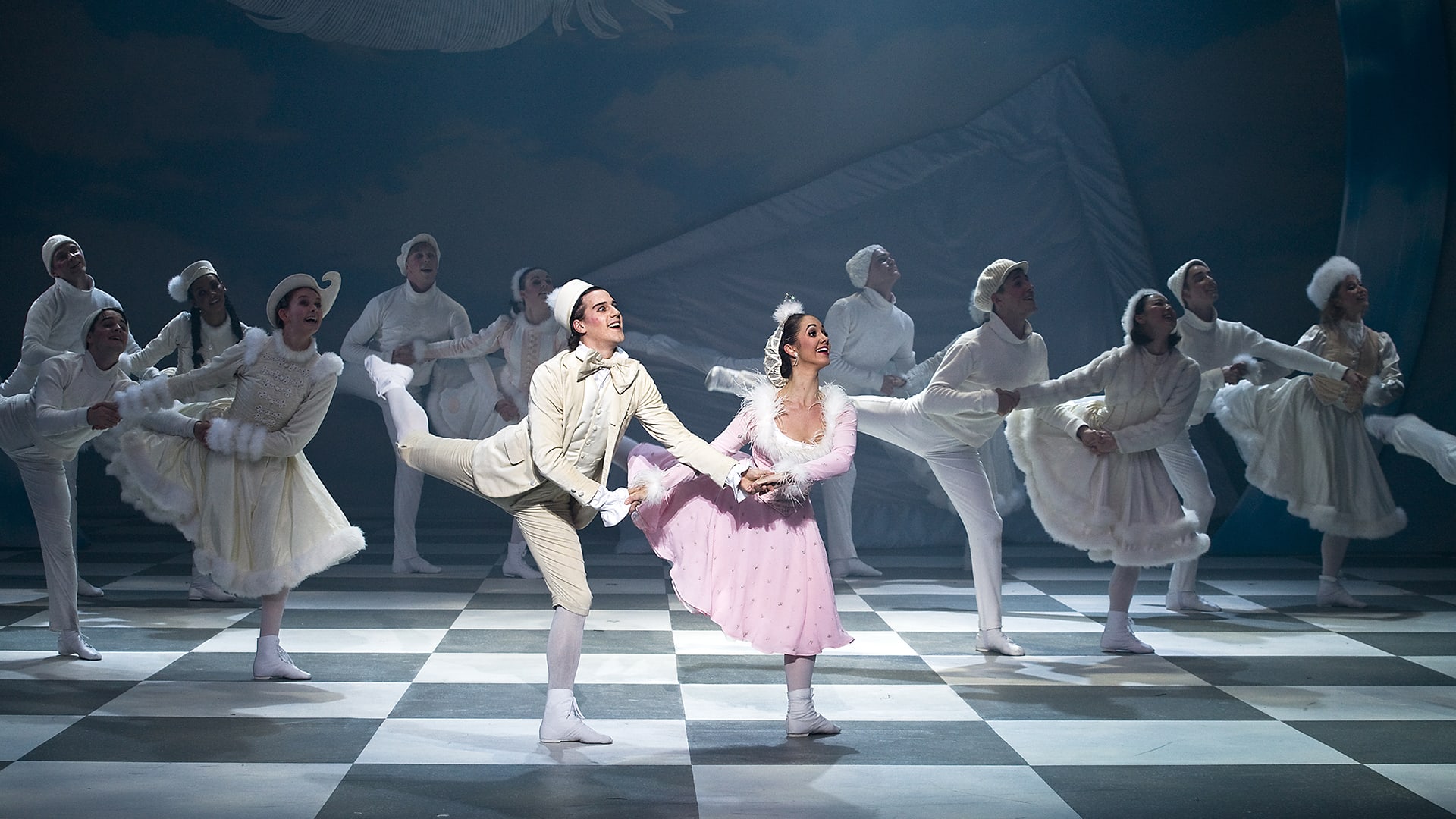 Bourne and his Company are in Des Moines for the North American Premiere of MATTHEW BOURNE'S SLEEPING BEAUTY at the Des Moines Civic Center Sept. 27-28, 2013. Part of the Willis Broadway Series.
Sir Matthew Christopher Bourne (born 13 January 1960) is an English choreographer. His work includes contemporary dance and dance theatre.
He has received multiple awards and award nominations, including the Laurence Olivier Award, Tony Award and Drama Desk Award, and he has also received several Honorary Doctorates of Arts from UK universities.
Biography
Matthew Bourne, was born in Hackney, London He went to William Fitt and Sir George Monoux School in Walthamstow, London. From the ages of 14 to 16 he was an avid autograph hunter, attending most West End opening nights and waiting outside Stage Doors and top London hotels. In 1978 he left full-time education and worked in various jobs at the BBC (filing clerk), Keith Prowse Theatre Agents (selling theatre tickets) and The National Theatre (bookshop and ushering). Despite having never done a dance class, he ran and directed various amateur Dance Companies in his teenage years. In 1982 he enrolled at the Laban Centre for Movement and Dance (now Conservatoire of Music and Dance) in Deptford, southeast London, where he was awarded a BA in Dance Theatre. For his final year (1986) he danced with the Laban Centre's Transitions Dance Company.
After graduation, he formed the dance company, Adventures in Motion Pictures (AMP), with fellow directors, and friends, Emma Gladstone and David Massingham. Bourne has worked as a professional choreographer and director since 1987, becoming sole artistic director of AMP in 1991 and New Adventures in 2002. He is a patron for arts charity Create and now lives in Islington, London and Brighton
Awards
1996 Time Out Special Award
1996 Southbank Show Award
1996 Laurence Olivier Award for Best New Dance Production – Swan Lake
1997 Honorary Fellow – The Laban Centre
1999 Astaire Award – Special Award for Direction, Choreography and Concept of Swan Lake
1999 Drama Desk Award Outstanding Director of a Musical – Swan Lake
1999 Drama Desk Award Outstanding Choreography – Swan Lake
1999 Tony Award Best Choreography – Swan Lake
1999 Tony Award Best Direction of a Musical – Swan Lake
2000 Evening Standard Award for Musical Event – The Car Man
2001 Officer of the Order of the British Empire (OBE) for Services to Dance
2003 Hamburg Shakespeare Prize For The Arts – Only the second recipient from the dance world in over 50 years. The other being the legendary ballerina, Dame Margot Fonteyn.
2003 Laurence Olivier Award for Best Theatre Choreographer – Play Without Words
2005 Laurence Olivier Award for Best Original Choreography – Mary Poppins
2007 Drama Desk Award Unique Theatrical Experience – Edward Scissorhands
2007 Theatre Managers Special Award (TMA) for Individual Achievement – For services to Dance Touring and Audience Development
2007 Honorary Doctor of Arts from De Montfort University, Leicester.
2010 Honorary Doctor of Arts from Plymouth University.
2010 The British Inspiration Award – Winner in Arts Category
2010 Honorary Doctorate – Plymouth University
2011 Honorary Doctorate – Kingston University
2011 Honorary Doctorate – Roehampton University
2011 Companion – Trinity Laban Conservatoire of Music and Dance
2012 LIPA Companion (Liverpool Institute of Performing Arts) Presented by Sir Paul McCartney
2013 De Valois Award for Outstanding Achievement – National Dance Awards
2013 Dance Film Association 'Dance in Focus' Award – given for 'persistence of vision, drive and artistry'
2014 The Sir George Monoux Founders Award – Presented at the Dedication Ceremony of The Matthew Bourne Theatre, Monoux College, Walthamstow, London
2015 Primio Ravenna Festical – Ravenna Festival Highest Honour – Previous recipients include Rostropovich, Ennio Morricone, Riccardo Muti and Pierre Boulez
2015 The UK Theatre Award for Outstanding Contribution to British Theatre
2016 KNIGHTHOOD for Services To Dance – New Years Honours
2016 QUEEN ELIZABETH II CORONATION (QEII) AWARD in recognition of outstanding services to the art of ballet
2016 Honorary Doctorate of Arts – Royal Conservatoire of Scotland
2016 THE GENE KELLY LEGACY AWARD from Dizzy Feet Foundation
2016 CRITICS' CIRCLE DISTINGUISHED SERVICE TO ART AWARD
2017 TRAILBLAZER IN DANCE AND THEATRE AWARD from The International Institute of Dance and Theatre
2017 Olivier Award for Best Theatre Choreographer – The Red Shoes
2019 Special Olivier Award in recognition of his extraordinary achievements in dance
Matthew Bourne's Nutcracker – New Adventures Ballet

Published by Nadia Kovarskaya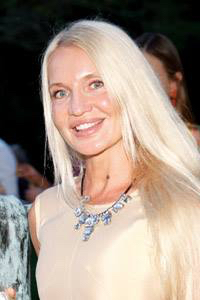 Nadia Kovarskaya,Founder www.MeetMeAtTheOpera.com
CONTACT US FOR ADVERTISING AND SPONSORSHIP:
phone: (646) 2488782-
email info@meetmeattheopera.com
Nadia Kovarskaya
Society Events & Life Style Society Club www.MeetMeAtTheOpera.com
Society Events Calendar, Fine Arts: Opera,Theatre,Art Fairs. Dating Extraordinary Company
‎Opera Houses · ‎Events · ‎Our Blog · ‎JOIN
About Nadia Kovarskaya:
Nadia Kovarskaya Is in Top 100 globally as authority/influencer in Performing Arts and philanthropy:
https://agilience.com/en/MMATOpera
https://agilience.com/en/NadiaKovarskaya