Les Misérables the Musical – The 10th Anniversary Dream Cast in Concert at London's Royal Albert Hall
Les Misérables the Musical – The 10th Anniversary Dream Cast in Concert at London's Royal Albert Hall in one video, in highest quality audio and video possible.
This production deserves a high quality version on Youtube for everyone to enjoy, and in one complete video. (Apologies if any ads appear, I dont monetize vids but in order to share I have to allow them.)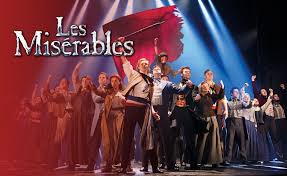 A favorite book by Victor Hugo, and beautiful musical by Schönberg, Boublil and Natel. This particular version of the musical is breathtaking. The Story is about the struggle for "Liberty, Equality, and Fraternity" after the French Revolution. Read the book for a better understanding.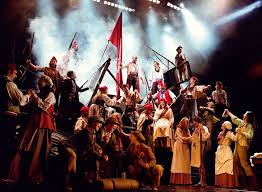 Cast includes Colm Wilkinson as Jean Valjean, Philip Quast as Inspector Javert, Michael Ball as Marius Pontmercy, Lea Salonga as Éponine, Judy Kuhn as Cosette, Ruthie Henshall as Fantine, Michael Maguire as Enjolras, Alun Armstrong as Thénardier, Jenny Galloway as Madame Thénardier, Adam Searles as Gavroche. Among others. Les Miserables
Les Misérables (/leɪ ˌmɪzəˈrɑːb(lə)/; French pronunciation: ​[le mizeʁabl(ə)]), colloquially known in English-speaking countries as Les Mis (/leɪ ˈmɪz/), is a sung-through musical adapted from French poet and novelist Victor Hugo's 1862 novel of the same name byClaude-Michel Schönberg (music), Alain Boublil and Jean-Marc Natel (original French lyrics), and Herbert Kretzmer (English lyrics). The original French musical premiered in Paris in 1980 with direction by Robert Hossein. Its English-language adaptation by producer Cameron Mackintosh has been running in London since October 1985, making it the longest-running musical in theWest End and the second longest-running musical in the world after the original Off-Broadway run of The Fantasticks.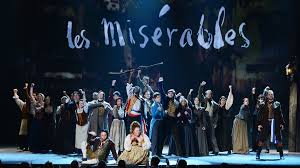 Set in early 19th-century France, Les Misérables is the story of Jean Valjean, a French peasant, and his desire for redemption after serving nineteen years in jail for having stolen a loaf of bread for his sister's starving child. Valjean decides to break his parole and start his life anew after a bishop inspires him by a tremendous act of mercy, but he is relentlessly tracked down by a police inspector named Javert. Along the way, Valjean and a slew of characters are swept into a revolutionary period in France, where a group of young idealists attempt to overthrow the government at a street barricade.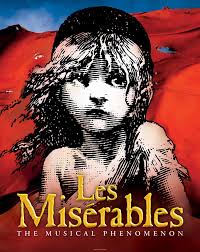 Les Miserables – 10th Anniversary Dream Cast in Concert at London's Royal Albert Hall Les Miserables

Published by Nadia Kovarskaya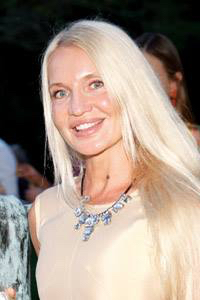 Nadia Kovarskaya,Founder www.MeetMeAtTheOpera.com
CONTACT US FOR ADVERTISING AND SPONSORSHIP:
phone: (646) 2488782-
email info@meetmeattheopera.com
Nadia Kovarskaya
Society Events & Life Style Society Club www.MeetMeAtTheOpera.com
Society Events Calendar, Fine Arts: Opera,Theatre,Art Fairs. Dating Extraordinary Company
‎Opera Houses · ‎Events · ‎Our Blog · ‎JOIN
About Nadia Kovarskaya:
Nadia Kovarskaya Is in Top 100 globally as authority/influencer in Performing Arts and philanthropy:
https://agilience.com/en/NadiaKovarskaya