Family Friendly FREE Stream TANGLED Disney Broadway Musical
STREAM HERE:
The new stage adaptation of the animated film "Tangled" opens Nov. 14 aboard the Disney Magic Cruise Ship. Go behind the scenes and get to know the cast of the new 60-minute adaptation that features three new songs.
Composer Alan Menken and lyricist Glenn Slater adapted the film for the stage adaptation that premiered Nov. 11 on Disney Magic. Director Gordon Greenberg is helming Tangled.
Tangled celebrates its official opening Nov. 14. While the production is currently only slated to play the Disney Magic cruise line, sources tell Playbill.com that the creative team is eager to see the show expanded into a full-length stage musical.
Disney created a completely immersive experience for the production, which transforms the 977-seat Walt Disney Theatre into a "fanciful Bavarian kingdom, immersing audiences in Rapunzel's world and making them feel a part of her story."
The cast includes Elisha Ainsley as Rapunzel, Jimmy Larkin (Guard/Drunk Thug/Lantern Seller), David Wright Jr. (Guard, Gunther Thug, Townsperson), Nick Pankuch (Flynn Rider), Cate Cozzens (Queen, Fan, Killer Thug), Elliott Litherland (King/Captain/Thor Thug), Kyle Blair (Sage/Guard/Hook Hand Thug/Baker), Alison Davi (Lady/Fan/Guard/Wild Girl), Maris Fernandes (Lady/Fan/Guard/Fruit Seller), Courtney Leigh Halford (Nurse/Fan/Atilla Thug/Town Mom), Jeffrey Todd Stevens (Stabbington/Big Nose Thug/Flag Seller), Jacob Chancellor (Stabbington, Vladimir Thug/Metals Seller), Charis Vaughn (Fan, Bruiser Thug, Balloon Seller), Sydney Patrick (Girl/Fan), Katie Whetsell (Mother Gothel), Emma Burkholder (Rapunzel Double/Townsperson/Puppeteer), David Colston Corris (Maximus/Guard), Eric Deiboldt (Boy/Ulf Thug/Guard) and Jack Hazelton (Flynn Double/Fang/Townsperson/Puppeteer), along with swings Karl Urban and Raye Lederman.
Published by Nadia Kovarskaya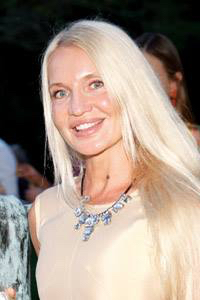 Nadia Kovarskaya,Founder www.MeetMeAtTheOpera.com
CONTACT US FOR ADVERTISING AND SPONSORSHIP:
phone: (646) 2488782-
email info@meetmeattheopera.com
Nadia Kovarskaya
Society Events & Life Style Society Club www.MeetMeAtTheOpera.com
Society Events Calendar, Fine Arts: Opera,Theatre,Art Fairs. Dating Extraordinary Company
‎Opera Houses · ‎Events · ‎Our Blog · ‎JOIN
About Nadia Kovarskaya:
Nadia Kovarskaya Is in Top 100 globally as authority/influencer in Performing Arts and philanthropy:
https://agilience.com/en/NadiaKovarskaya
https://agilience.com/en/MMATOpera
TANGLED Disney Broadway Musical