Family FREE Stream Disney's Beauty and the Beast Full Broadway Musical
Beauty and the Beast is a musical with music by Alan Menken, lyrics by Howard Ashman and Tim Rice, and book by Linda Woolverton. Adapted from Walt Disney Pictures' Academy Award-winning 1991 animated musical film of the same name – which in turn had been based on the classic French fairy tale by Jeanne-Marie Leprince de Beaumont 
Beauty and the Beast tells the story of a cold-blooded prince who has been magically transformed into an unsightly creature as punishment for his selfish ways. To revert into his true human form, the Beast must first learn to love a bright, beautiful young woman whom he has imprisoned in his enchanted castle before it is too late.
Critics, who hailed it as one of the year's finest musicals, immediately noted the film's Broadway musical potential when it was first released in 1991, encouraging Disney CEO Michael Eisner to venture into Broadway. A
ll eight songs from the animated film were reused in the musical, including a resurrected musical number which had been cut from the motion picture. Original songwriter Menken composed six new songs for the production alongside lyricist Rice, replacing Ashman who had died during production of the film.
Woolverton, who had written the film's screenplay, adapted her own work into the musical's libretto, and specifically expanded upon the characterization of the Beast.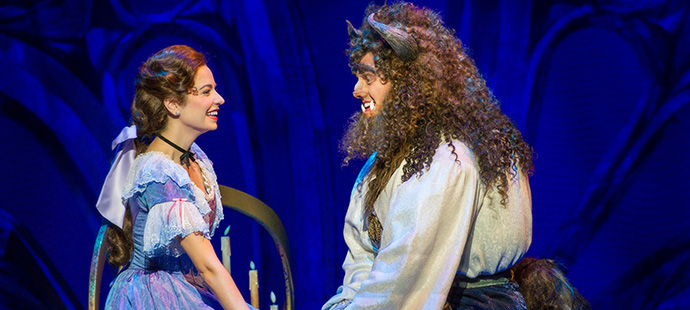 Woolverton also expanded the storylines of the castle staff from servants who had already been transformed into household objects into humans who were gradually turning into inanimate objects. Costumes were designed by Ann Hould-Ward, who based her creations on both the animators' original designs as well as the Rococo art movement after researching how clothing and household objects looked during the 18th century.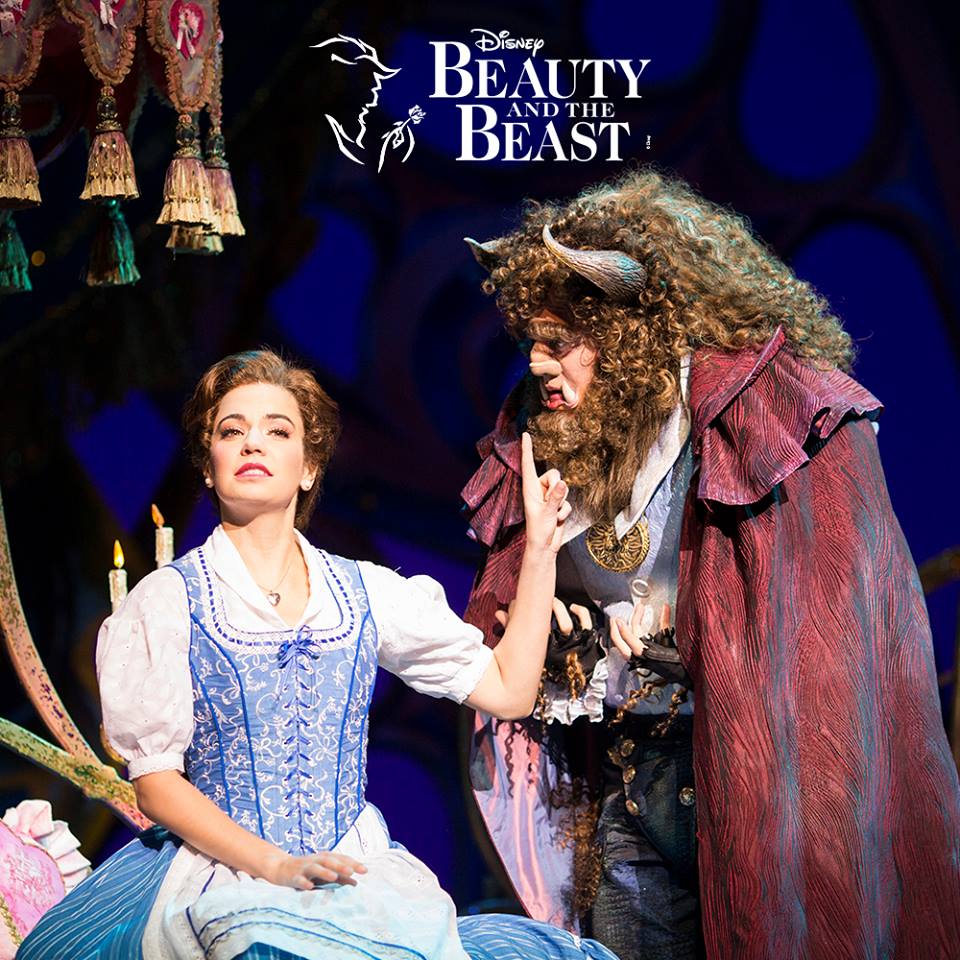 After completing tryouts in Houston, Beauty and the Beast premiered on Broadway on April 18, 1994, starring Susan Egan andTerrence Mann as the eponymous Belle andBeast, respectively.
The musical opened to mixed reviews from theatre critics, but was a massive commercial success and well received by audiences. Beauty ran on Broadway for 5,461 performances for thirteen years (1994 – 2007),[
becoming Broadway'stenth longest-running production in history. The musical has grossed more than $1.4 billion worldwide and played in thirteen countries and 115 cities.[citation needed] It has also become a popular choice for junior, amateur and high school productions
Published by Nadia Kovarskaya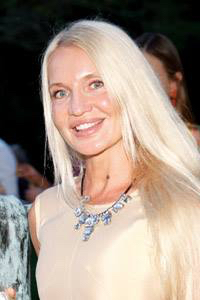 Nadia Kovarskaya,Founder www.MeetMeAtTheOpera.com
CONTACT US FOR ADVERTISING AND SPONSORSHIP:
phone: (646) 2488782-
email info@meetmeattheopera.com
Nadia Kovarskaya
Society Events & Life Style Society Club www.MeetMeAtTheOpera.com
Society Events Calendar, Fine Arts: Opera,Theatre,Art Fairs. Dating Extraordinary Company
‎Opera Houses · ‎Events · ‎Our Blog · ‎JOIN
About Nadia Kovarskaya:
Nadia Kovarskaya Is in Top 100 globally as authority/influencer in Performing Arts and philanthropy:
https://agilience.com/en/NadiaKovarskaya
https://agilience.com/en/MMATOpera
Beauty and the Beast