ART EVENTS New York September 19 Daily Newsletter 
Sponsored by
315 West 44th Street NYC (212) 581-3080
Birdland Jazz Club is a perfect date idea.
ART EVENTS New York September 19 Daily Newsletter
New York Academy of Art 111 Franklin St lecture

: Damian Loeb 6:30-8 free
Hunter MFA 205 Hudson St MFASO Lecture

: Reverend Jen Miller 7-9 free
Storefront Project 70 Orchard St reception

: John Raymond Mireles Surreptitious 6-9
Con Artist 119 Ludlow St reception: Fall Residenc

y Showcase 7-11
Parasol Projects 208 Bowery reception

: Pia Sawhney The American Dream, Room 2018 6-10 free with rsvp
NYU Law School D'Agostino Hall 108 W 3 NYU Institute of African American Affairs reception

and screening: Celebration of Manthia Diawara film:
An Opera of the World

(70min); reception / welcome / remarks including
Danny Glover, Henry Louis Gates Jr, and a performance by The Illustrious Blacks 6-7;

sccreening 7; reception 8:15-9 rsvp nyuiaaa-cbvc-events@nyu.edu wit event name or (212) 998-IAAA(4222)
NYU King Juan Carlos I of Spain Center 53 Washington Square South #201 panel

in conjunction with Miradas Paralelas ("Parallel Looks"). Iran-Spain: Photographers in the Mirror: curator Zara Fernández, photographers Soledad Córdoba (Spain) and Gohar Dashti (Iran), and Carmen Fernández-Távora, deputy director of the Three Cultures of the Mediterranean Foundation (in English and Spanish, with simultaneous interpretation in both languages)
6:30-8:30
Grey Art Gallery 100 Washington Square East gallery conversation

: Noel W. Anderson, on neorealist photography, film posters, and fascism 6:30
Swiss Institute 38 St Marks Place exhibitions

: Franz Gertsch Polyfocal Allover; Julien Nguyen Evil in the Defense of the Good; SI Reading Room: Julia Tcharfas and Tim Ivison Science of Rehearsal
The Yard Bryant Park 510 5th Ave reception

: Tony Dougherty, Gabriel Cosma; presened by Site:Brooklyn 6-8
MoMA 11 W 53 Forum on Contemporary Photography panel

A. D. Coleman: Photography Criticism and the Theory of Images Bill Kouwenhoven, Sarah Meister, Alison Nordström, Omar Willey, and Stanley Wolukau-Wanambwa organized by Roxana Marcoci 6 by invitation only.
The General by Vans Studio 102 N 6 launch party

: Subliminal Projects Customade 6-8 reservation required https://vansstudio.queueapp.com/events/40581
Pratt Institute Higgins Hall Auditorium 61 St James Place Clinton Hill artist talk

: Silvia Maglioni and Graeme Thomson In the Dark Matter of the Image 5:30-7:30
Pratt Institute Memorial Hall 200 Willoughby Hall

The Image as Communication Lecture Series: Shawna X 6-7:30
ART EVENTS New York September 19 Daily Newsletter
Sponsored by
315 West 44th Street NYC (212) 581-3080
Birdland is your choice for virtuoso live jazz in NYC. Located in …

The Birdland Big Band. July 6, 2018 – August 31, 2018. Share …

Birdland History. Ever since most of Chicago's top musicians …

BIRDLAND JAZZ CLUB DINNER MENUBIRDLAND THEATER …

Birdland is your choice for virtuoso live jazz in NYC. Located …

The Cookers Billy Harper- Tenor Sax Eddie Henderson- Trumpet …

More results from birdlandjazz.com »
Birdland and the Birdland Theater are located at 315 West 44th Street, between 8th and 9th Avenues on the west side of midtown Manhattan.
For phone reservations & information, please call (212) 581-3080.
Discount Parking Garages on 44th street. (Edison Parking 330 West 44th Street, just east of 9th Avenue)

By Subway: 1, 2, 3, 7, N, Q, R, S, W to Times Square; A,C,E to 42nd Street/Port Authority.
ART EVENTS New York September 17 Daily Newsletter
 Birdland Performed by the Buddy Rich Big Band ART EVENTS New York September 15 Daily Newsletter
ART EVENTS New York  September 17 Daily Newsletter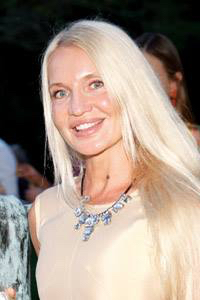 CONTACT US FOR ADVERTISING AND SPONSORSHIP:
email 
Nadia Kovarskaya
Founder
https://meetmeattheopera.com/
About Nadia Kovarskaya,Founder
Nadia Kovarskaya
Is in Top 100 globally as authority/influencer in Performing Arts and philanthropy:
ART EVENTS New York September 19 Daily Newsletter ART EVENTS New York September 19 Daily Newsletter ART EVENTS New York September 19 Daily Newsletter