Art Events New York September 18 Tuesday Daily Newsletter Sponsored by
The American Irish Historical Society
The Society hosts over 100 events each year including readings, lectures, concerts, art & design exhibitions & an annual Black-tie Gala.
(212) 288-2263
Art Events New York September 18 Tuesday Daily Newsletter.Sponsor–www.aihs.org
DOWNTOWN
CIMA 421 Broome St 4th Ff book launch and panel
: Bruno Munari The Lightness of Art; connversation with co-editor Pierpaolo Antonello, contributing authors Nicola Lucchi, Ara H. Merjian, Maria Antonella Pelizzari, and panel discussants Greg D'Onofrio and Steven Guarnaccia 6-8
Gallery Max 552 Broadway Suite 401 reception
: Tokyo Pixels 2018 5-8
The Phluid Project 684 Broadway Dyynamics.com presents Group Dyynamics panel Culture Fluidity in the 21st Century: Joshua Kissi, Laquan Smith, Ivie Anii, Qimmah Saafir, and Shannon Thornton discuss cultural appropriation 6-8 free, rsvp Eventbrite or
www.dyynamics.com/rsvp
Art Events New York September 18 Tuesday.Sponsor
–
www.aihs.org
NYU King Juan Carlos I of Spain Center 53 Washington Square South #201 reception
: Miradas Paralelas ("Parallel Looks"). Iran-Spain: Photographers in the Mirror 6:30-8:30
N YU Bookstore 726 Broadway book presentation:Nick Bertozzi & Pierce Hargan Becoming Andy Warhol 6-7:30
Cooper Union 41 Cooper Square Fall Intra-Disciplinary Seminar (IDS) lecture
: Dushko Petrovich The Daily Gentrifier 7-8:30
free
AIA New York Center for Architecture 536 LaGuardia Place panel: Resilient Cities:
Equitable, Collaborative and Connected introduced by Julie Torres Moskovitz, AIA, LEED AP, CPHC; lecture by S Atyia Martin, CEO and Founder of All Aces, Inc;  mocerated by Nadine Maleh, Executive Director, Institute for Public Architecture 6-8
$10
NYU Casa Italiana Zerilli-Marimo 24 W 12 AdDRESSing Style series conversation
: Andrew Bolton, Blockbuster-Maker Andrew Bolton with Grazia d'Annunzio 6:30
free
, reservation suggested
Art Events New York September 18 Tuesday.Sponsor-
New School Aronson Galleries Sheila C. Johnson Design Center 66 Fifth Ave exhibition
: Disaster Preparedness in The Constructed Environment
SVA 136 W 21 Rm 418F i3 Photo Lecture: Laura Barisonzi 7-8:30 free
____________________________________________________________
MIDTOWN NY
Gallery MC 549 W 52 reception

: Artist in Residence Metodi Angelov 6
____________________________________________________________
UPPER EAST SIDE NY
The Met Breuer 945 Madison Ave exhibition: Everything Is Connected: Art and Conspiracy
Pratt Institute Higgins Hall Auditorium 61 St James Place
Clinton Hill Visiting Artists Lecture Series: Narcissister 7-
9 free
____________________________________________________________
 DUMBO. Brooklyn.
Chashama One Brooklyn Bridge Park 360 Furman St Dumbo reception: Never Mind the Bullocks Darryl Westly, Inna Babaeva,Steven Fragale and Toby Barnes, presented by LatchKey Gallery 6-8
Residency Unlimited (RU) 360 Court St Carroll Gardens
RU Talk: Maess Anand in conversation with Monicka Wielgos-Bonvallet 6:30 free
Art Events New York September 18 TuesdayDaily Newsletter. Sponsored by 

–www.aihs.org
The American Irish Historical Society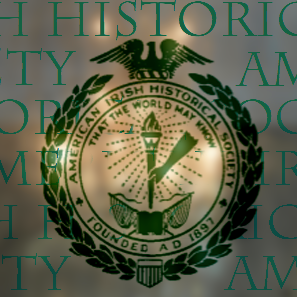 Located on Fifth Avenue in a Beaux-Arts mansion across the street from the Metropolitan Museum of Art New York City. Memberships in the Society are open to all and begin at $150 per year.
The Society hosts over 100 events each year including readings, lectures, concerts, art & design exhibitions, and an annual black tie gala.
To join the Society or to learn more about its programs, please visit  www.aihs.org   (212) 288-2263
_______________________________________________
A World of Art: The Metropolitan Museum of Art:
Welcome to The Club " MEET ME AT THE OPERA "
Art Events New York September 18 Tuesday Daily Newsletter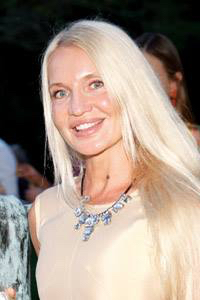 CONTACT US FOR ADVERTISING AND SPONSORSHIP:
email 
Nadia Kovarskaya
Founder
https://meetmeattheopera.com/
About Nadia Kovarskaya,Founder
Nadia Kovarskaya
Is in Top 100 globally as authority/influencer in Performing Arts and philanthropy:
FOR ADVERTISING AND PROMOTION
CONTACT
NADIA KOVARSKAYA
Art Events New York September 18 Tuesday Daily Newsletter Art Events New York September 18 Tuesday Daily Newsletter  Art Events New York September 18 Tuesday Daily Newsletter Art Events New York September 18 Tuesday Daily NewsletterArt Events New York September 18 Tuesday Daily Newsletter