ART EVENTS New York September 20 Daily Newsletter 
Sponsored by
315 West 44th Street NYC (212) 581-3080
Birdland Jazz Club is a great date idea.
DOWNTOWN
More Art Wagner Park Battery Park City projection opening event

: Shimon Attie  Night Watch projection on LED screen mounted on barge 6:30-8:30
One Art Space 23 Warren St reception:

All In Between John Mazlish, Ramón Rick Singley, Svetlana Jovanovic, Dara Campbell, Dina Shirin, Fernando Espinosa, Giles Ashford, Carlos Andres Varela, Marzia Gamba, Doug Kofsky, Debbie Dickinson, Jaime Paez, Christopher Scalzi, John Poblocki and Hannah Harley, curated by Diego Ponce 6-9
MX 167 Canal St reception

: When I was a child… Alexandra Metcalf, Paul Gondry, Adam Martin, Ben Kellogg, Duncan Boise, Dese Escobar, Thomas Laprade, Amanda Lewis, Keenan Jay, Henry Belden, Kane Lee 7:30
Ludlow Studios 40 Ludlow St reception

: 2018 Piecework Collective Exhibition ace&jig, Abigail Booth of Forest + Found, Lindsay Degen of DEGEN, Season Evans, Coulter Fussell of YaloRUN Textiles, Lesley Gold, Ruby Hoppen, Lucia Lienhard-Giesigner of Bosna Quilt Werstatt, Lauren MacDonald of Working Cloth, Lorena Marañon,Kiva Motnyk of Thompson Street Studio, Kyle Parent of KTWP Quilts 7-10
Pable's Birthday 57 O

rchard St reception

:

Galeno 6-8
Cuchifritos Gallery Project Space 120 Essex St reception

: The Impossibility of Form Tomás Cunha Ferreira, Tzu Tung Lee, and Kairon Liu, curated by Jodi Waynberg, in association with Residency Unlimited (RU) 6-8
Lichtundfire 175 Rivington St artist talk

: Allen Hansen The Atmosphere of Nothingness/ or 0 6:30-8:30
Cecilia de Torres 140 Greene St reception

: Sarah Grilo Sarah Grilo and the Urban Unconscious 6-8
Aicon 35 Great Jones St reception

: Rachid Koraichi Les Sept Stations Celestes / The Seven Heavenly Stations 6-9
KGB Red Room 85 E 4 exhibition

opening: Blake Sandberg NOISE! 7-2am; opening will includes Randy Cohen hosting live taping of Person, Place, Thing Podcast with Anthony Haden-Guest and live performance by Vanisha Gould Trio; contact The Red Room for table reservation
AIA New York Center for Architecture 536 LaGuardia Place panel

: Architects, As Required: Exploring the Periphery of Design Caitlin Pontrella, Executive Director, Parkour Visions; Haiyan Khan, Founder, Santosha Village; Christopher Hartsfield, Outdoor Play Manager, Concrete Safaris; Emma Osore, Co-Founder, BlackSpace 6-8, $10
Grey Art Gallery Silver Center Rm 300 (enter at 32 Waverly Place)

NeoRealismo panel: Curating Photography Exhibitions Isolde Brielmaier, Jeff Rosenheim, and Enrica Viganò, moderated by Shelley Rice, on the challenges and pleasures of curating photography exhibitions, including, but not limited to, the research process 7 free
New York Studio School 8 W 8 reception

: Graham Nickson Cumulus, Monumental Trees and Transient Skies Works collected by William Louis-Dreyfus, curated by Karen Wilkin and Rachel Rickert 6-8
NYU Steinhardt Barney Building 34 Stuyvesant St Visiting Artist Talk

: Mandy Harris Williams 5:30-6:30 free
Swiss Institute 38 St Marks Place symposium

: The Anti-Museum, Part One introduction by Mathieu Copeland, videoconference with Graciela Carnevale 6:30; talk: Henry Flynt Revisiting My Panoramic Critique of Culture Fifty-Five Years Ago 8:15 free, rsvp requested rsvp@swissinstitute.net
Art in Buildings 55 5th Ave Lobby reception

: Claudia Chaseling Radiationscape 6-8
St. John's Church in the Village 218 W 11 conversation

: architect James Stewart Polshek and GVSHP oral historian Sarah Dziedzic; presented by Greenwich Village Society for Historic Preservation 7-8:30 free
NYU Casa Italiana Zerilli-Marimo 24 W 12 book presentation

: Fiamma Arditi La Stanza Verde: Autobiografia di Sandro Manzo (2017, Electa); Fiamma Arditi and Sandro Manzo in conversation with Vincenzo Amato, Shoja Azari, Phong Bui 6 free
Westbeth 55 Bethune St Historic talks:

Landmarks Preservation Center Cultural Medallion Ceremony to Honor the Life and Work of Merce Cunningham Barbaralee Diamonstein-Spielvogel, Chair, Historic Landmarks Preservation Center; Ken Tabachnick, Executive Director, Merce Cunningham Trust; Gus Solomons Jr., performer, mentor, writer; Joan Davidson, President Emeritus, J.M. Kaplan Fund; Laura Kuhn, Director, John Cage Trust; Alastair Macaulay, Chief Dance Critic, The New York Times; Richard Kostelanetz, artist, author, and critic; and Mikhail Baryshnikov, Artistic Director, Baryshnikov Arts Center noon free
Samsung 837 837 Washington St

Connected Living Session cooking demo & sampling: Experience a Samsung Smart Home & the art of truffles with Chefanie 6 reservation required
Pratt Manhattan 144 W 14 reception

: John Ashbery The Construction of Fiction, curated by Antonio Sergio Bessa6-8
Goethe-Institut 30 Irving Place performanc

e: Devin Kenny 7-9
______________________________________________________________________
CHELSEA NYC
Bungalow 5 New York Showroom 45 E 20 workshop

: The Secret to Sourcing and Selling Art led by Katharine Earnhardt, President of Mason Lane Art Advisory 10-12 $125 trade-only
Jim Kempner 501 W 23 reception:

Charlie Hewitt Electric Dreams: New Paintings & Neon 6-8
Taglialatella 229 10th Ave reception

: Russell Young New York Grenade 6-8
DC Moore 535 W 22 conversation

: Barbara Takenaga with Helaine Posner, Chief Curator at The Neuberger Museum of Art 6:30 free rsvp skhosla@dcmooregallery.com
Pen + Brush 29 E 22 reception

: On Adornment curated by Jenn Hampton 6-8
Pleiades 530 W 25 JCAT (Japanese Contemporary Artists Team) reception

: Kimono Collage Art naomaria 5-8
Paul Kolker 511 W 25 recepton

: Paul Kolker About Faces, Places, Movers and Shakers 6-8
FLAG Art Foundation 545 W 25 conversation

: Genevieve Gaignard & Legacy Russell 6:30
Rizzoli 1133 Broadway book celebration

: Nick Williams with Jenny Corpuz Denim Branded: Jeanswear's Evolving Design Details; Williams in conversation with Andrew Olah 6-8
Crush Curatorial 526 W 26 reception

: Rebecca Warlick I'm Your Man 6-9
Elga Wimmer 526 W 26 reception

: James Greco Recent Works 6-8
Steven Kasher 515 W 26 reception

: Fred W. McDarrah New York Scenes 6-8
Museum at FIT 227 W 27 reception:

Crafting Change Exhibition: New Textile Work by Students and Faculty organized by the Textile/Surface Design Department in conjunction with New York Textile Month 6
Paul Kasmin 515 W 27 exhibition:

Brancusi & Duchamp: The Art of Dialogue 6-8?
K&P Gallery 547 W 27 reception:

Minsun Ji In One's Heart 6-8
Atlantic 547 W 27 Galerie Bruno Massa reception

: Life is Beautiful Greta Chapin Mcgill & Nathaniel Attar, Maria Teresa Bertina, Gysin Broukwen, Jean-jacques Delmotte, Laurence Gardet-marquer, Pierre-alain Michel, Iolanta Gondouin, Delphine Hogarth-lafaye, Alain Kramer,Anne De Larminat, Claude Miquel, Reimut-Rudiger Voigt & Weber Céline 5:30-8:30
Montserrat Contemporary Art 547 W 27 reception

: Mari Nishimura Overflowing Energy 6-8
Carter Burden 548 W 28 reception

: Song for the Soil Young Ja Yoon and Humberto Guanipa; Jerry Vezzuso All Inclusive; On the Wall: Kiyoko Sakai 6-8
Frank Stella: Selected Prints from the Moby Dick Series
Anders Wahlstedt 548 W 28 reception

: Frank Stella Selected Prints from the Moby Dick Series 6-8
Actors Theatre Workshop 145 W 28 receptio

n: Living Up to the Ideal of Democracy: Homeless Children's Drawings About Democracy 5:30-9
Moooi New York Showroom & Brand Store 36 E 31 talk and reception

: Lidewij Edelkoort, Trend Forecaster and Initiator & Editor of New York Textile Month and Christie Wright, Art Direction at Moooi, moderated by Metropolis Magazine's editor-in-chief Avinash Rajagopal., on Moooi's Extinct Animal Collection; Textile Month Event with cocktails & hors d'oeuvres 6:30-8:30  reservation requested
Chashama 1133 Sixth Ave Lobby reception

: Rachel Phillips Prince of Hearts, Queen of Spades 6-8
General Society Library 20 W 44 Book Sale and Special Program

 5-8; book signing and reception: Polly Guerin The Dynamics of Color 6:30 rsvp Eventbrite
Lever House 390 Park Ave reception

: Peter Halley 6-8
Anton Kern 16 E 55 book signing and panel

: Ellen Berkenblit The Clock Unlocked; speakers Linda Yablonsky and Miciah Hussey 6-8
Throckmorton 145 E 57 reception

: TIme of Change Lola Alvarez Bravo & Mariana Yampolsky 6-8
Museum of Arts and Design 2 Columbus Circle exhibition

: Liz Collins Rays; MAD Collects: The Future of Craft Part 1
_______________________________________________________________________
UPPER EAST SIDE NYC
Franklin Parrasch 53 E  64 reception

: Peter Alexander Recent Works 5-7
Bohemian National Hall 321 E 73 reception

: The Kidnappers of Nonexistent Time: Czech Surrealism in the 1930's and its Influence 7
Johannes Vogt 958 Madison Ave 2nd Fl reception

: Abby Leigh Sledgehammer Paintings; Applausible Charles Hollis Jones and Kristen Thiele, curated by artist A.G. 6-8
Galerie Buchholz 17 E 82 reception

: Hölle Michael Krebber, Monica Majoli, Albert Oehlen, and Heji Shin; with reading by Rainald Goetz 6-8
Sundaram Tagore 1100 Madison Ave reception

: Joan Vennum Other Atmospheres 6-8
The Commons 157 E 86 reception

: Near and Far Rebecca Darlington and Oku Okoko  5
_______________________________________________________________________
LONG ISLAND CITY NY and Brooklyn NY
Alumni Flushing 135-18 Northern Boulevard Flushing product launch

: Carhartt WIP X Converse 6-10 reservation requested
MoMA PS1 22-25 Jackson Ave Long Island City exposition

: NY Art Book Fair presented with Printed Matter 6-9 $20; continues Friday-Sunday
St. John's University – Dr. M. T. Geoffrey Yeh Art Gallery 81-50B Utopia Pkwy Jamaica reception

: Welcome Neighbors! art faculty from St. John's University and Queensborough Community College: Jules Allen, Angeles Cossio, Liz Di Giorgio, Jean Paul Gomez, Alex Morel, Claudia Sbrissa, Nathaniel Sullivan. Reception 4-7
FiveMyles 558 St Johns Place Crown Heights artist conversation

: Jamel Shabazz and Richard E. Green, moderated by Dr. Myrah Brown Green, on Shabazz's exhibition Standing On The Square 5-8
Pratt Institute Higgins Hall 61 St James Place Clinton Hill Achool of Architecture discussion

: New Architectural Mediums Benjamin Aranda from Aranda\Lasch and Dwayne Oyler and Jenny Wu from the Oyler Wu 6-8
Greenlight Bookstore 686 Fulton St Fort Greene book celebration

: Liana Finck Passing for Human: A Graphic Memoir; Finck in conversation with Roz Chast 7:30
Trestle Projects 400 3rd Ave reception

: Contain Her Lavett Ballard, Anonda Bell, Winifred McNeill, Amanda Yoakum 6-8
Gowanus Loft 61 9th St Gowanus Textile Arts Center presents reception

: Three Walls: 9th cycle of Artists in Residence Jamie Boyle, Rhonda Khalifeh, Junyu Li, Lily Moebes, Meghan O'Sullivan, Cory Siegler, Hannah Whelan, and Chang Yuchen 6-9
Open Source 306 17th St South Slope artist talk

: Betty Yu on her exhibition (Dis)Placed In Sunset Park 6-8
ART EVENTS New York September 20 Daily Newsletter
Sponsored by
315 West 44th Street NYC (212) 581-3080
Birdland is your choice for virtuoso live jazz in NYC. Located in …

The Birdland Big Band. July 6, 2018 – August 31, 2018. Share …

Birdland History. Ever since most of Chicago's top musicians …

BIRDLAND JAZZ CLUB DINNER MENUBIRDLAND THEATER …

Birdland is your choice for virtuoso live jazz in NYC. Located …

The Cookers Billy Harper- Tenor Sax Eddie Henderson- Trumpet …

More results from birdlandjazz.com »
Birdland and the Birdland Theater are located at 315 West 44th Street, between 8th and 9th Avenues on the west side of midtown Manhattan.
For phone reservations & information, please call (212) 581-3080.
Discount Parking Garages on 44th street. (Edison Parking 330 West 44th Street, just east of 9th Avenue)

By Subway: 1, 2, 3, 7, N, Q, R, S, W to Times Square; A,C,E to 42nd Street/Port Authority.
ART EVENTS New York September 20 Daily Newsletter
 Birdland Performed by the Buddy Rich Big Band ART EVENTS New York September 15 Daily Newsletter
ART EVENTS New York  September 20 Daily Newsletter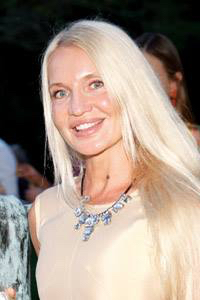 CONTACT US FOR ADVERTISING AND SPONSORSHIP:
email 
Nadia Kovarskaya
Founder
https://meetmeattheopera.com/
About Nadia Kovarskaya,Founder
Nadia Kovarskaya
Is in Top 100 globally as authority/influencer in Performing Arts and philanthropy: