ART EVENTS New York September 17 Daily Newsletter
Sponsored by
315 West 44th Street NYC (212) 581-3080
ART EVENTS New York September 17 Daily Newsletter
DOWNTOWN
Hal Bromm 90 West Broadway screening

in conjunction with exhibition Desde New York Luis Frangella & David Wojnarowicz: Marion Scemama presents Rushes from Death a selection of collaborative videos with Wojnarowicz 6
Triple Canopy 264 Canal St 3W installation:

ARCA [Paquete Semanal_archive] Julia Weist & Nestor Siré
The Drawing Center 35 Wooster St Open Sessions panel

: Dennis Redmoon Darkeem and Jeffrey Gibson, moderated by Johanna Burton; on the place of heritage in contemporary art and culture at large 6:30 free, reservation Eventbrite
The Yard 85 Delancey St reception: International Fine Arts Consortium presents

The Fourth Stage: Abstract Theory and the Silver Lining of Allegorical Necessity Eugenia Apostolou, Martin Durazo, Maria Fragoudaki, Eric Friedmann, Yioula Hadjigeorgiou, Sofia Housou, Dana James, Kathryn Karwat, Douglas Ward Kelley, Peggy Kliafa, Christine de Lignieres, Bernd Naber, Lindsey Nobel, Leoandros Pigades, Lina Pigadioti, Mahy Polymeropoulos, João Salema, Ashley Taraban, Li Trincere, Johan Wahlstrom, Agni Zotis, curated by Eric Friedmann, Sozita Goudouna, and Lee Wells 6-8
AIA New York Center for Architecture 536 LaGuardia Place panel: Housing as Intervention: Architecture Towards Social Equity Cynthia Barton, Julie Behrens, Deborah Gans, Karen Kubey, Kaja Kühl, Matthew Gordon Lasner, moderated by Sharon E. Sutton 6-8 $10
Cooper Union Great Hall 7 E 7 live readings and music

in a celebration of resistance and radical struggle: Voices of a People's History of the United States Viggo Mortensen, Allison Moorer, Brian Jones, Josh Hamilton, Martha Redbone and Aaron Whitby, Susan Pourfar, Ty Jones, Staceyann Chin, others 7:30-9 free, registration required

ART EVENTS New York September 17 Daily Newsletter Sponsored by

___________________________________________________________
NEW SCHOOL UNIVERSITY
New School Tishman Auditorium University Center 63 Fifth Ave Public Art Fund artist tal

k: B. Wurtz, followed by conversation between Wirtz and Daniel S. Palmer 6:30-8 $10
New School Bark Room Johnson Design Center Rm M104 2 W 13 artist talk

: Oliver Kellhammer  Postindustrial Palimpsests/Flowers Among Ruins 6-8

ART EVENTS New York September 17 Daily Newsletter Sponsored by

___________________________________________________________
GRAMERCY NYC
SVA Gramercy Gallery 209 E 23 exhibition: Chairs that Inspire on Madison Avenue students of the School of Visual Arts BFA Design Department no reception
Rizzoli 1133 Broadway book signing: Identity: Chermayeff & Geismar & Haviv, signing by Tom Geismar and Sigi Haviv 6-8
ART EVENTS New York September 17 Daily Newsletter Sponsored by
___________________________________________________________
UPPER WEST SIDE
JCC Laurie M. Tisch Gallery 334 Amsterdam Ave (76th St) reception

: Brenda Zlamany: 100/100 Portraits from the Hebrew Home at Riverdale 6-8

ART EVENTS New York September 17 Daily Newsletter Sponsored by

___________________________________________________________
UPPER EAST SIDE NYC
Venus 980 Madison Ave reception: The Art of Collaboration collaboratively produced works by Jean-Michel Basquiat and Andy Warhol; Jean-Michel Basquiat and Keith Haring; Jean-Michel Basquiat, Keith Haring, Fab 5 Freddy, Futura, Eric Haze, LA II, Tseng Kwong Chi, Kenny Scharf, and others; John Currin and Rachel Feinstein; Robert Gober and Christopher Wool; Mark Grotjahn and Jonas Wood; Keith Haring and LA II; Richard Hell and Christopher Wool; Ed Kienholz and Nancy Reddin Kienholz; Jonathan Meeseand Albert Oehlen; Tim Noble and Sue Webster; Claes Oldenburg and Coosje van Bruggen; and Anselm Reyle and Franz West, among others 6-8
Disturb The Neighbors 339 E 90 exhibition

: Jeny Smith
92nd St Y 1395 Lexington Ave conversation: Psychobiography with Dr. Gail Saltz: On Renoir with Barbara Erlich White noon $29, book signing to follow
ART EVENTS New York September 17 Daily Newsletter Sponsored by
—————————————————————————————————————-
Williamsburg NY
Scholes Street Studio 375 Lorimer St Williamsburg reception: Daniel Hill Frequencies 6
ART EVENTS New York September 17 Daily Newsletter Sponsored by
___________________________________________________________
BROOKLYN NY
Brooklyn Public Library'10 Grand Army Plaza exhibition: Larry Racioppo A Retrospective no reception announced
Pratt Institute Higgins Hall Auditorium 61 St James Pl Clinton Hill School of Architecture Lecture: Olalekan Jeyifous 6-8 free
Pratt Institute Rubelle and Norman Schafler Gallery 200 Willoughby Ave Clinton Hill reception: Graduate Fine Arts 2018 Exhibition Jill Brandwein, Kate Butler, Noel Caban, Abby Cheney, Yen Yen Chou, Rachel Gisela Cohen, Courtney Dudley, Naomi Frank, Sojung Kim, Sheila Lam, Nick LaPole, Songyang Liang, Dévi Loftus, Chris Maltese, Kristyn McKinney, Maura Martin, Cameron Meade, Edouard Ng, Ji Won Sim, Jake Szeligowski, Luisa Valderrama, Cougar Vigil, Sora Woo, Liangxiao Zhang, Jiawei Zhao 5-8
ART EVENTS New York September 17 Daily Newsletter
Sponsored by
315 West 44th Street NYC (212) 581-3080
Birdland is your choice for virtuoso live jazz in NYC. Located in …

The Birdland Big Band. July 6, 2018 – August 31, 2018. Share …

Birdland History. Ever since most of Chicago's top musicians …

BIRDLAND JAZZ CLUB DINNER MENUBIRDLAND THEATER …

Birdland is your choice for virtuoso live jazz in NYC. Located …

The Cookers Billy Harper- Tenor Sax Eddie Henderson- Trumpet …

More results from birdlandjazz.com »
Birdland and the Birdland Theater are located at 315 West 44th Street, between 8th and 9th Avenues on the west side of midtown Manhattan.
For phone reservations & information, please call (212) 581-3080.
Discount Parking Garages on 44th street. (Edison Parking 330 West 44th Street, just east of 9th Avenue)

By Subway: 1, 2, 3, 7, N, Q, R, S, W to Times Square; A,C,E to 42nd Street/Port Authority.
ART EVENTS New York September 17 Daily Newsletter
 Birdland Performed by the Buddy Rich Big Band ART EVENTS New York September 15 Daily Newsletter
ART EVENTS New York  September 17 Daily Newsletter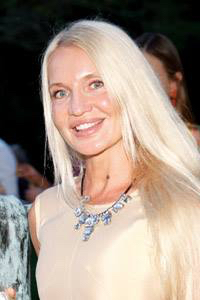 CONTACT US FOR ADVERTISING AND SPONSORSHIP:
email 
Nadia Kovarskaya
Founder
https://meetmeattheopera.com/
About Nadia Kovarskaya,Founder
Nadia Kovarskaya
Is in Top 100 globally as authority/influencer in Performing Arts and philanthropy: