The Metropolitan Opera 2020-21 Season
The Metropolitan Opera's 2020-21 Season to Feature a New Aida, the Company Premieres of Dead Man Walking and The Fiery Angel, New Stagings of Don Giovanni, Zauberflöte
Peter Mattei as Don Giovanni and Isabel Leonard as Donna Elvira in Tony Award-winner Ivo van Hove's production of Don Giovanni
Paola Kudacki / Met Opera
THE METROPOLITAN OPERA 2020-21 SEASON will open on September 21 with Michael Mayer's new production of Aida, conducted by music director Yannick Nézet-Séguin and starring Anna Netrebko in the title role alongside Anita Rachvelishvili, and Piotr Beczała.
The Metropolitan Opera 2020-21 Season, in which Nézet-Séguin will conduct six productions—all of which will be featured as Live in HD transmissions—will be the first season in which the conductor formally assumes his full responsibilities as the company's Jeanette Lerman-Neubauer Music Director. In addition to the Aida performances, Nézet-Séguin will conduct the Met premiere of Jake Heggie's Dead Man Walking, a new production of Don Giovanni, revivals ofFidelio, Roméo et Juliette and Die Frau ohne Schatten, as well as two Met Orchestra concerts at Carnegie Hall in June.
"This is the season in which the Yannick era hits its stride," said Metropolitan Opera General Manager Peter Gelb in a statement issued today by the company. "In conducting six operas, he will be present throughout the entire season, raising the artistic bar for the orchestra, the chorus, and the entire company."
"The artistic excellence we achieve each season is due to the invaluable contributions in the pit and on stage by the great Met Orchestra and Chorus," said Nézet-Séguin. "This is an exciting time for opera, and I'm thrilled to be sharing my passion for it with the Met's discerning and loyal audience, while deepening my relationship with this great institution. As we look forward to future seasons, we will not only continue to expand our repertoire with new commissions by living composers but will also be adding to our artistic ranks with more women on the podium and a greater emphasis on artistic diversity." 
The Metropolitan Opera 2020-21 Season
In total, the Met will present five new productions and eighteen revivals during the season. In addition to Aida, new stagings will Barrie Kosky's production of Prokofiev's The Fiery Angel; Simon McBurney's new staging of Die Zauberflöte; and Ivo van Hove's productions of Don Giovanni and Dead Man Walking. Additionally, the company announced that, for the first time it will present no performances during the month of February, and will instead extend its season into the month of June.
Following the opening-night premiere of its new Aida, the Met's next new production will be Barrie Kosky's staging of The Fiery Angel in November.
The Met premiere of Prokofiev's opera will be conducted by Michail Jurowski and will feature Evgeny Nikitin as Ruprecht and Svetlana Sozdateleva in her Met debut as Renata.  
Los Angeles Philharmonic music director Gustavo Dudamel will conduct performances of Simon McBurney's new production of Die Zauberflöte when it premieres on the Met Opera House stage on New Year's eve. The production, which will raise the orchestra pit so that the Met Orchestra musicians will be visible to the audience, is co-production of Dutch National Opera, English National Opera, and Festival d'Aix-en-Provence. Stanislas de Barbeyrac will sing Tamino; Christiane Karg is Pamina; Kathryn Lewek will sing the Queen of the Night; and Thomas Oliemans will make his Met debut as Papageno. 
Tony Award-winning director Ivo van Hove's new production of Don Giovanni premieres on March 1 and will feature Peter Mattei in the title role alongside the Leporello of Gerald Finley, who takes on the title role later in the season; Ailyn Pérez sings Donna Anna to Bel Bliss's Don Ottavio; Isabel Leonard sings Donna Elvira; and Hera Hyesang Park will sing the role of Zerlina. 
The Metropolitan Opera 2020-21 Season
Van Hove's production of Jake Heggie and librettist Terrence McNally's Dead Man Walking will premiere on April 8, 2021, and will feature Joyce DiDonato as Sister Helen Prejean. Etienne Dupuis will take on the role of the condemned inmate Joseph De Rocher; Latonia Moore sings Sister Rose; and Susan Graham, who sang Prejean at the opera's 2000 world premiere, will now sing De Rocher's mother.
The Metropolitan Opera 2020-21 Season
In addition to its new productions, the Met will present revivals of Les Contes d'Hoffmann, Roberto Devereux,Carmen, Tristan und Isolde, La Traviata, Il Trovatore, La Bohème, Fidelio, Il Barbiere di Siviglia, Hansel and Gretel, Roméo et Juliette, Giulio Cesare, Lulu, Rusalka, Nabucco, Die Frau ohne Schatten, Il Pirata and Billy Budd.
The company's Hoffmann will feature Matthew Polenzani in the title role and Luca Pisaroni as the four villains; Erin Morley sings Olympia, Olga Kulchynska sings Antonia/Stella, Veronica Simeoni sings Giulietta and Tara Erraught will be Nicklausse. Daniele Rustioni conducts the performances. 

ANNA NETREBKO MET OPERA 2020/21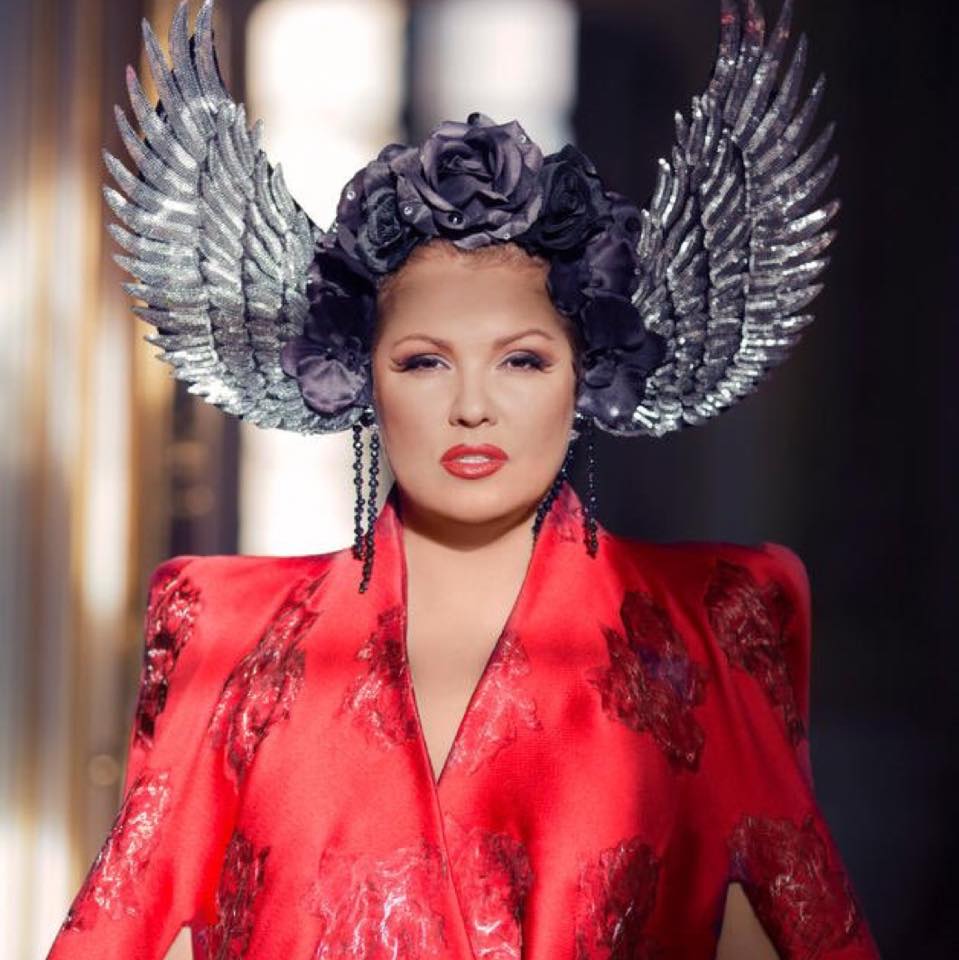 Anna Netrebko will sing Abigaille in performances of Nabucco, which takes the stage under Marco Armiliato in March, April and May. She shares the title role in Elijah Moshinsky's production with Oksana Dyka.
George Gagnidze will take on the opera's title role, while Varduhi Abrahamyan sings Fenea and Najmiddin Mavlyanov and Rafael Davila share the role fo Ismaele. Morris Robinson and Dmitry Belosselskiy will share the role of Zaccaria.
Performances of Sir David McVicar's production of Roberto Devereux will be conducted by Maurizio Benini and will feature Angela Meade as Elisabetta and Jamie Barton as Sara. The opera's title role will be sung by Stephen Costello and David Portillo. 
The Metropolitan Opera 2020-21 Season
Performances of Carmen will be conducted by Lorenzo Viotti in his Met debut and Marco Armiliato. J'Nai Bridges, Ramona Zaharia, Clémentine Margaine and Varduhi Abrahamyan will take on the title role; and Yonghoon Lee, Marcelo Álvarez and Russell Thomas will sing Don José. Nicole Car, Olga Peretyatko and Susanna Phillips will sing Micaela and Kyle Ketelsen, Christian Van Horn and Alexander Vinogradov sing Escamillo.
The first revival of Mariusz Treliński's production of Tristan und Isolde will feature Stuart Skelton and Christine Goerke in the title roles. Ekaterina Gubanova sings Brangäne, Greer Grimsley is Kurwenal and Günther Groissböck sings King Marke under the baton of Hartmut Haenchen in his Met debut.
Performances of La Traviata in October, November, January, April and May will feature Ailyn Pérez, Anita Hartig and Lisette Oropesa as Violetta Valéry alongside Atalla Ayan and Migran Agadzhanyan's Alfredos. Christopher Maltman, Igor Golovatenko and Amartuvshin Enkhbat sing Giorgio. Speranza Scappucci makes her Met debut conducting performances along with Carlo Rizzi and Daniele Callegari.
Michele Mariotti leads performances of Il Trovatore in October, November and May. Sonya Yoncheva and Krassimira Stoyanova will share the role of Leonora, while Ekaterina Semenchuk and Anita Rachvelishvili sing Azucena; Roberto Aronica and Russell Thomas sing Manrico; and Quinn Kelsey and Ludovic Tézier take on the role of di Luna.
Domingo Hindoyan, Nimrod David Pfeffer and Marco Armiliato will conduct performances of La Bohème next season, which will feature Nicole Car, Angela Gheorghiu, Eleonora Buratto and Angel Blue as Mimì; Gabriella Reyes and Heidi Stober as Musetta; Piero Pretti, Dmytro Popov and Matthew Polenzani as Rodolfo; and Etienne Dupuis, Quinn Kelsey, Lucas Meachem and Russell Braun as Marcello. =
The Nézet-Séguin-led revival of Jürgen Flimm's production of Beethoven's Fidelio will star Lise Davidsen as Leonore and Brandon Jovanovich and Carl Tanner as Florestan. Golda Schultz and Sydney Mancasola will sing Marzelline and Alek Shrader is Jaquino.
Pretty Yende will sing Rosina in a revival of Il Barbiere di Siviglia conducted by Giacomo Sagripanti in his Met debut. Lawrence Brownlee takes on the role of Almaviva and Andrey Zhilikhovsky and Joshua Hopkins will share performances as Figaro. 
A holiday presentation of Humperdinck's Hansel and Gretel will be conducted by Edward Gardner and will find Elizabeth DeShong and Sasha Cooke in the role of Hansel and Hera Hyesang Park and Mané Galoyan singing Gretel. Thomas Hampson sings the role of Peter and Michaela Martens is Gertrude. John Daszak sings the Witch.  
Bartlett Sher's production of Gounod's Roméo et Juliette returns to the Met's repertoire in January and April in performances conducted by Nézet-Séguin and Emmanuel Villaume. Nadine Sierra and Amanda Woodbury will sing Juliette, while the role of Roméo will be shared by Stephen Costello, Ismael Jordi and Benjamin Bernheim. Julie Boulianne and Samantha Hankey sing Stéphano while David Portillo sings Tybalt. Joshua Hopkins and Elliot Madore will sing Mercutio while Laurent Naouri and Brett Polegato sing Capulet; Ildar Abdrazakov and Christian Van Horn will appear as Frère Laurent.
A revival of David McVicar's production of Giulio Cesare will feature Iestyn Davies in the title role and Kristina Mkhitaryan as Cleopatra; Kate Lindsey sings Sesto, Karen Cargill will sing Cornelia and Anthony Roth Costanzo will sing Tolomeo. Harry Bicket will conduct the March performances of Handel's opera.
A revival of William Kentridge's production of Lulu will be conducted by Sebastian Weigle and will feature Brenda Rae in the title role. Susan Graham will sing Countess Geschwitz and Matthias Klink is Alwa; Johan Reuter will appear as Dr. Schön and James Morris takes on the role of Schigolch.
SONYA YONCHEVA
Sonya Yoncheva will sing the title role in performances of Rusalka in March and April. Jakub Hrůša will make his Met debut conducting Dvořák's opera, which plays in Mary Zimmerman's production. Piotr Beczała sings the Prince, Eric Owens sings Vodník and Okka von der Damerau appears as Ježibaba. 
A revival of Herbert Wernicke's production of Strauss's Die Frau ohne Schatten stars Nina Stemme as the Dyer's Wife and Elza van den Heever as the Empress; Evelyn Herlitzius sings the Nurse and Klaus Florian Vogt is the Emperor; Michael Volle sings Barak.
John Copley's production of Bellini's I Pirata will star Diana Damrau and Angela Meade as Imogene alongside Javier Camarena's Gualtiero; Christopher Maltman is Ernesto and Nicolas Testé will sing Goffredo under the baton of Maurizio Benini.
A revival of John Dexter's production of Billy Budd will be conducted by Simone Young, and will feature Joshua Hopkins in the title role alongside the Claggart of Matthew Rose and Matthew Polenzani as Captain Vere.
The company will inaugurate its fifteenth season of its Live in HD broadcasts on October 15 with a transmission ofAida. The Live in HD series, which has sold more than 28.7 million tickets to date, now reaches more than 2,200 theaters in more than seventy countries. Subsequent Live in HD broadcasts slated for the 2020-21 season include Il Trovatore (November 7), Fidelio (December 12), Die Zauberflöte (January 16), Roméo et Juliette (January 30), Don Giovanni (March 27), Dead Man Walking (April 17), Die Frau ohne Schatten (April 24), Nabucco (May 8) and Il Pirata (May 22).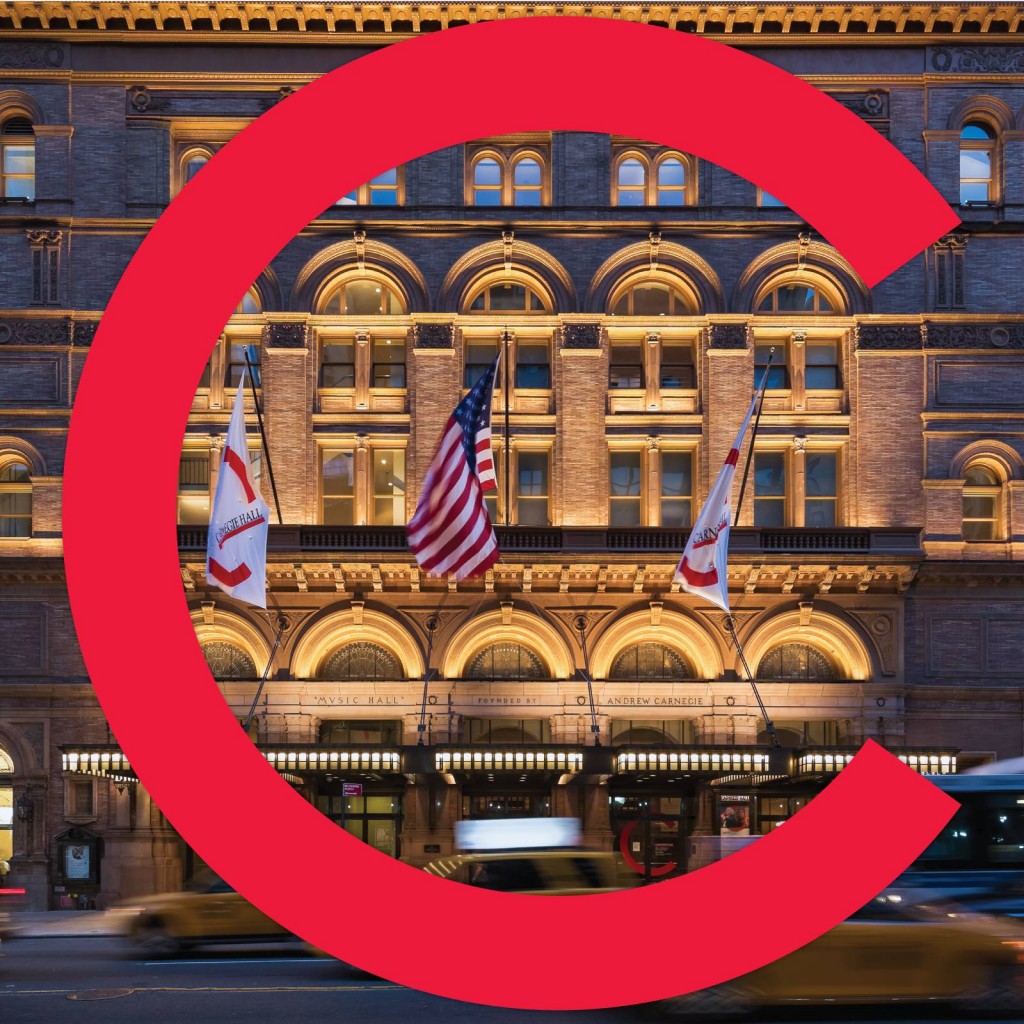 In addition, the Met Orchestra will perform three concerts at Carnegie Hall during the 2020-21 season. Semyon Bychkov conducts a June 10, 2021 concert that will feature Waltraud Meier singing Wagner's Wesendonck Lieder and a performance of Shostakovich's Symphony No. 7 in C Major. A June 17, 2021, Berlioz concert conducted by Nézet-Séguin will feature Joyce DiDonato in excerpts from Les Troyens, as well as a performance of the Symphonie Fantastique. On June 24, Nézet-Séguin will lead the orchestra in the first act of Die Walküre featuring performances by Christine Goerke, Brandon Jovanovich, and Günther Groissböck; also on that program are Missy Mazzoli'sSinfonia (for Orbiting Spheres) and Strauss's tone poem Don Juan.
Metropolitan Opera will also present additional Sunday matinee performances during the 2020-21 season, with each of the twenty-two Sunday matinees being followed by an onstage post-performance discussion with the opera's stars.  
Published by Nadia Kovarskaya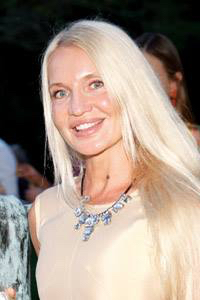 Nadia Kovarskaya,Founder www.MeetMeAtTheOpera.com
CONTACT US FOR ADVERTISING AND SPONSORSHIP:
phone: (646) 2488782-
email info@meetmeattheopera.com
Nadia Kovarskaya
Society Events & Life Style Society Club www.MeetMeAtTheOpera.com
Society Events Calendar, Fine Arts: Opera,Theatre,Art Fairs. Dating Extraordinary Company
‎Opera Houses · ‎Events · ‎Our Blog · ‎JOIN
About Nadia Kovarskaya:
Nadia Kovarskaya Is in Top 100 globally as authority/influencer in Performing Arts and philanthropy:
https://agilience.com/en/NadiaKovarskaya
https://agilience.com/en/MMATOpera
#opera #theater #MetOpera #NadiaKovarskaya #MeetMeAtTheOpera #music #charity #SocietyEvents #Philanthropy #Art #Arts #NewYork #MetropolitanOperaSeason2020/21 #MetOpera2020/21