LA Opera's 2020/21 Season
Ultimate season; from hit classics (ahem, Aida anyone?) to the contemporary Breaking the Waves (winning Best New Opera in 2017 from the Music Critics Association of North America), this is opera at its finest.
In an isolated Scottish village by the sea, naïve Bess is passionately devoted to her adoring new husband Jan, a handsome outsider who works on an oil rig. After he becomes paralyzed in a near-fatal accident, he implores her to take other lovers so that he can experience her lovemaking vicariously. In a crisis of faith, she prays for guidance. When God answers, she must decipher for herself what it means to be a faithful wife.
This breakout work by composer Missy Mazzoli (hailed as "Brooklyn's postmillennial Mozart" by Time Out New York), has earned recognition as one of the most powerful operas of our time. LAO Resident Conductor Grant Gershon, who can "do no wrong in the pit" (Opera Today) leads this exciting premiere.
LA Opera's 2020/21 Season
One of the grandest of all grand operas, Aida bursts the boundaries of the stage with extreme pageantry, outsized passions and thundering choruses. Verdi's music boldly depicts the epic drama of nations at war, while capturing moments of exquisite intimacy for two lovers caught up in a romance they must conceal.
An "eye-catching and unforgettable" (Bachtrack) production by Francesca Zambello incorporates both Egyptian hieroglyphs and street art into a strikingly gorgeous world. Liudmyla Monastyrska (sensational in our 2017 Nabucco) returns as the beloved heroine Aida, a prisoner of war with an astonishing secret, with Ekaterina Semenchuk as her rival, a princess who holds all the cards in a dangerous game of hearts.
Aida Trailer – May 15 to Jun. 5, 2021 LA Opera's 2020/21 Season
LA Opera is the 4th largest opera company in North America located in downtown Los Angeles. Join us – we've saved you a seat.
LA Opera Verdi – La Traviata – Fleming, Bruson, Villazón – Subtítulos en Español
Published by Nadia Kovarskaya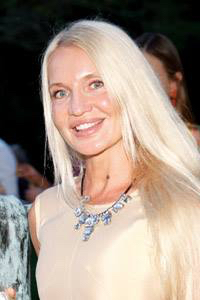 Nadia Kovarskaya,Founder www.MeetMeAtTheOpera.com
CONTACT US FOR ADVERTISING AND SPONSORSHIP:
phone: (646) 2488782-
email info@meetmeattheopera.com
Nadia Kovarskaya
Society Events & Life Style Society Club www.MeetMeAtTheOpera.com
Society Events Calendar, Fine Arts: Opera,Theatre,Art Fairs. Dating Extraordinary Company
‎Opera Houses · ‎Events · ‎Our Blog · ‎JOIN
About Nadia Kovarskaya:
Nadia Kovarskaya Is in Top 100 globally as authority/influencer in Performing Arts and philanthropy:
https://agilience.com/en/NadiaKovarskaya
https://agilience.com/en/MMATOpera
LA Opera's 2020/21 Season
#opera #theater #LAOpera #NadiaKovarskaya #MeetMeAtTheOpera #music #charity #SocietyEvents #Philanthropy #Art #Arts #LA #LAOpera2020/21