Riverside Symphony Benefit Auction 2020
Riverside Symphony Benefit Auction
$225.00
Join us for an evening to support the orchestra's acclaimed Concert Series and Music Memory program for New York City public school children. Additional proceeds will be earmarked for this transformative education program, reaching thousands of underserved city public school children every year. Donors will receive VIP seats to our May 13 Citywide Finals at Pace University.
Patron $125 ($50 is tax-deductible)
Music Memory Angel $225 ($150 is tax deductible)
Season Current Season Salon Series Hear Hear! AboutWho We Are History and Press Directors and Team MusiciansBoard Education Music Memory Program DetailsFor Teachers Register Today Listen Store and Tickets Support Contact0
Riverside Symphony Benefit Auction
WHO WE ARE
Widely acclaimed for bringing a unique musical perspective to New York City audiences, Riverside Symphony's performances at Alice Tully Hall, Lincoln Center and seven CDs confirm "discovery" as the orchestra's guiding credo. Innovative programs combining lesser-known gems both old and new with beloved masterpieces also shine the spotlight on young soloists of exceptional promise.
Drawing on the legendary breadth and depth of New York City's freelance musical community, conductor George Rothman and composerAnthony Korf, who co-founded the orchestra in 1981, have forged a team of supremely accomplished instrumentalists, comfortable with music in an amazingly wide range of styles and periods.
Beyond its success in the concert hall, Riverside Symphony is also well known for its citywide educational efforts. Since 1999, the orchestra has brought the joys of music to New York City public schools with its enriching Music Memory program, while engaging adults with its popular Salon Series and Hear Hear! preview performances.
Riverside Symphony Benefit Auction
OUR MISSION
Riverside Symphony provides transformative performances and other enriching musical experiences to the broadest possible audience and furthers the careers of emerging composers and soloists. In fulfillment of its mission, the orchestra:
Performs boldly envisioned concerts distinguished by extraordinary yet rarely heard orchestral works from all musical periods;
Showcases up-and-coming soloists and composers of exceptional promise at major concert venues;
Commissions and records important new works;
Provides dynamic, substantive education programs for children and adults.
In all its endeavors, Riverside Symphony strives to serve the art form and inspire adventurous listeners of all backgrounds to engage with classical music.
Riverside Symphony Benefit Auction
Published by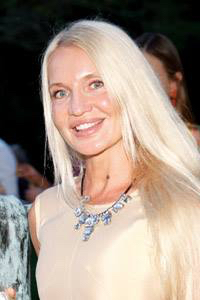 Nadia Kovarskaya,Founder www.MeetMeAtTheOpera.com
CONTACT US FOR ADVERTISING AND SPONSORSHIP:
phone: (646) 2488782-
email info@meetmeattheopera.com
Nadia Kovarskaya
Society Events & Life Style Society Club www.MeetMeAtTheOpera.com
Society Events Calendar, Fine Arts: Opera,Theatre,Art Fairs. Dating Extraordinary Company
‎Opera Houses · ‎Events · ‎Our Blog · ‎JOIN
About Nadia Kovarskaya:
Nadia Kovarskaya Is in Top 100 globally as authority/influencer in Performing Arts and philanthropy: https://agilience.com/en/NadiaKovarskaya https://agilience.com/en/MMATOpera

Riverside Symphony Benefit Auction