"A spell-binding ritual…Beauty, suffering, mystery, heaven and earth—Monteverdi's ravishing Marian Vespers embodies all of these, as did this production."
—Opera Today
"Raphaël Pichon, utterly immersed in the music, serves Monteverdi well with a focused opulence and extreme lyricism. Sober, tender, and passionate"
—Le Monde
Marian Vespers, written in 1610 and among Claudio Monteverdi's greatest choral and instrumental achievements, will be performed in the Armory's soaring Wade Thompson Drill Hall in the North American premiere of Pierre Audi's celebrated Dutch National Opera's production that opened the 2017 Holland Festival. Conductor Raphaël Pichon will lead his renowned Baroque orchestra and choral ensemble Pygmalion in this tour de force, offering up a dizzying array of textures and sonorities, opulent choruses, and touching solo arias and duets. Audi's fresh visual and spatial interpretation with its cathedral-like setting and wandering chorus creates a wondrous, spiritual "mise-en-écoute". Belgian artist Berlinde De Bruyckere's massive, haunting sculpture Cripplewood contributes the central visual element.
Pierre Audi is the Armory's Marina Kellen French Artistic Director.
Artist Talk: Maria Vespers
Monday, March 23, 2020 at 6:00pm
Tickets: $15
Conductor Raphaël Pichon, sculptor Berlinde De Bruyckere, and Armory Artistic Director Pierre Audidiscuss adapting Monteverdi's sacred work for contemporary audiences BUY TICKETS
North American Premiere
A Park Avenue Armory, Dutch National Opera, and Holland Festival Production
Raphaël Pichon, Conductor
Featuring Ensemble Pygmalion
Pierre Audi, Staging
Berlinde De Bruyckere, Cripplewood Sculpture
Roel van Berkelayer, Design
Urs Schönebaum, Lighting Design
Jan Panis, Sound Design
Marian Vespers. Park Avenue Armory & Dutch National Opera. March 21-29.
March 21–29, 2020
Friday and Saturday at 8pm
Sunday at 3pm
Monday, Tuesday, and Thursday at 7:30pm
Tickets start at $45 (plus fees)
Wade Thompson Drill Hall
View the SEATING CHART. BUY TICKETS
This performance is approximately 1 hour and 55 minutes with no intermission.
Access the best seats as a member:
Armory members receive access to the best seats in each price zone. Members must be LOGGED IN to access special member seating. To become a member, please add a membership to your cart or call (212) 616-3958.
Please note: There is a limit of 6 tickets per household. Additional orders exceeding the ticket limit may be canceled without notice. This includes orders associated with the same name, email address, billing address, credit card number and/or other information.
Marian Vespers. Park Avenue Armory & Dutch National Opera. March 21-29.
Subscribe & Save!
Purchase tickets to four or more events to get the best seats and save 15% (20% for MEMBERS).
Other ways to buy:
Tickets can be purchased by phone by calling the Box Office at (212) 933-5812 Monday–Friday, 10:00 AM–6:00 PM.
SIGN UP for our email list to get notifications and reminders about purchasing tickets for this and other upcoming events.
About Park Avenue Armory
The Thompson Arts Center at Park Avenue Armory is dedicated to supporting unconventional works in the visual and performing arts that need non-traditional spaces for their full realization, enabling artists to create, students to experience, and audiences to consume epic and adventurous presentations that cannot be mounted elsewhere in New York City. Since 2007, the Armory has opened its doors to visionary artists, directors, and impresarios who provided extraordinary experiences in a range of art forms.
Learn More: armoryonpark.org
Facebook: https://www.facebook.com/ParkAvenueAr…
Twitter: https://twitter.com/ParkAveArmory
Instagram: https://www.instagram.com/ParkAveArmory
Tumblr: http://parkavenuearmory.tumblr.com

2020 Season Sponsors:
the new season of Dutch National Opera. As director Sophie de Lint explains it: "We're expanding the repertoire so that there's something for everyone." The light-hearted, associative images for the opera productions were created using motion capture technology and designed by the motion graphic designer Jon Noorlander. See all in the compilation video below. Sound on!
Check out the entire season: http://bit.ly/yt-nob-2021
SUBSCRIBE to our channel get notified when new videos are posted: http://bit.ly/YoutubeNOB
In love with BALLET? Check out:
VLOGS by Tim and Salome: http://bit.ly/balletVLOGS
The PRINCIPALS of Dutch National Ballet: http://bit.ly/balletPRINCIPALS
Behind the scenes: http://bit.ly/balletBTS
NIGHT FALL 1st VR ballet: http://bit.ly/balletVR
Dutch National Ballet playlist: http://bit.ly/balletPLAYLIST
Do you like OPERA? Then you might also like:
The best performance clips: http://bit.ly/operaCLIPS
Behind the scenes: http://bit.ly/operaBTS
Dutch National Opera playlist: http://bit.ly/operaPLAYLIST
Can't get enough? Follow us on:
Facebook (ballet): http://www.facebook.com/HetNationaleB…
Facebook (opera): https://www.facebook.com/DeNationaleO…
Instagram: http://www.instagram.com/nationaleope…
Website: http://www.operaballet.nl/
Dutch National Opera & Ballet (Amsterdam) creates, produces and presents both traditional and innovative opera and ballet productions of the highest quality.
Marian Vespers. Park Avenue Armory & Dutch National Opera. March 21-29.

Published by Nadia Kovarskaya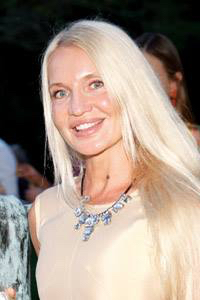 Nadia Kovarskaya,Founder www.MeetMeAtTheOpera.com
CONTACT US FOR ADVERTISING AND SPONSORSHIP:
phone: (646) 2488782-
email info@meetmeattheopera.com
Nadia Kovarskaya
Society Events & Life Style Society Club www.MeetMeAtTheOpera.com
Society Events Calendar, Fine Arts: Opera,Theatre,Art Fairs. Dating Extraordinary Company
‎Opera Houses · ‎Events · ‎Our Blog · ‎JOIN
About Nadia Kovarskaya:
Nadia Kovarskaya Is in Top 100 globally as authority/influencer in Performing Arts and philanthropy:
https://agilience.com/en/NadiaKovarskaya
https://agilience.com/en/MMATOpera