EUGENE ONEGIN ​A Novel in Verse ​by Alexander Pushkin ​a prose version by Christopher Cahill.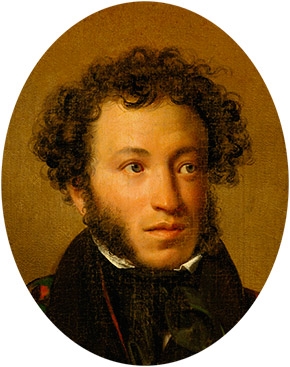 This version of Pushkin's Eugene Onegin is based on the literal translation made by Vladimir Nabokov.

Christopher Cahill has been the Executive Director of The American Irish Historical Society since 2007. He has served as the Editor In Chief of The Recorder, the Society's journal, since 1994.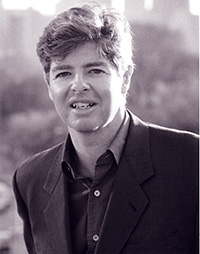 Mr. Cahill is a writer and editor. He is the author of The Drug of Choice (Turtle Point Press, 2012); a novel, Perfection, published in Paris by L'Age d'Homme (1996), and is the editor of Gather Round Me: The Best of Irish Popular Poetry, published by Beacon Press (2004 hardback, 2005 paperback). His edition of Thomas Flanagan's essays, There You Are: Writings on Irish and American Literature and History, with a preface by Seamus Heaney, was published by New York Review Books (2004) and in London by Granta Books (2005). He has contributed to The Atlantic Monthly, Harper's, Time Out New York, The Village Voice, The American Spectator, The Boston Review and other national publications.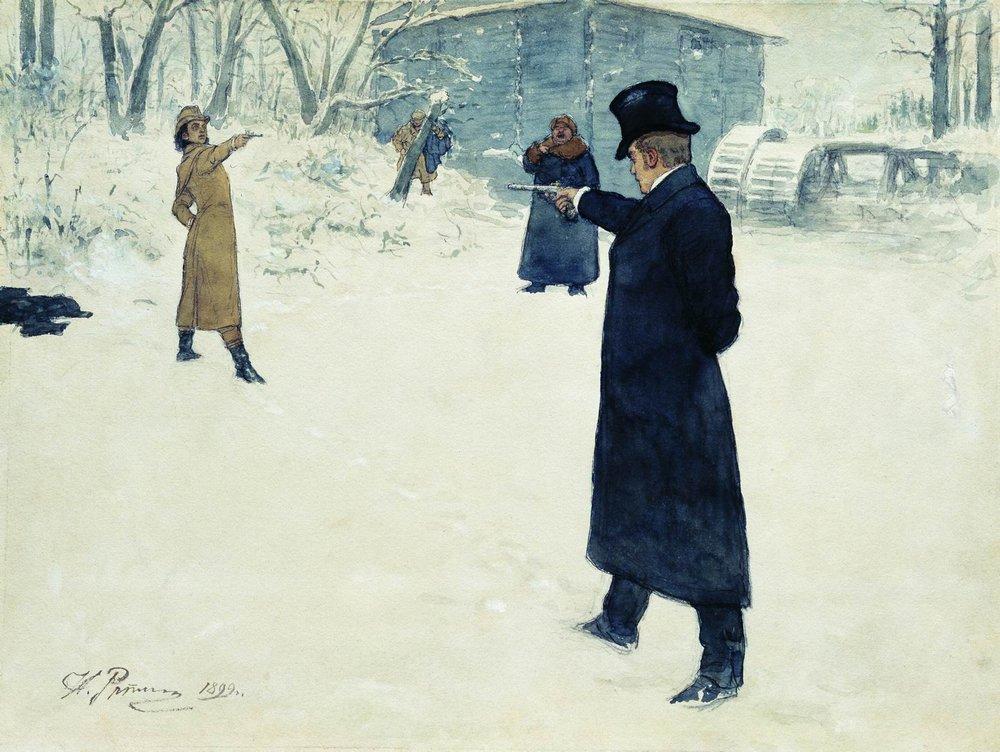 Steeped in vanity, he was even more filled with the sort of pride that leads one to confess with the same indifference to good acts and bad – one result of his sense, perhaps delusional, of his own superiority.
From a private letter
To Petr Aleksandrovich Pletnyov
Not thinking to amuse the great world, caring more for my attentive friends, I wish my gift was worthier of you – of a fine soul filled with holy dreams, with live and limpid poetry, with lofty thoughts and simple ones. Oh, well. Smile if you will on this collection of uneven chapters: half droll, half sad, pedestrian, ideal, the careless fruit of my amusements, insomnias, light inspirations, unripe and withered years, the intellect's cold observations and the heart's sorrowful remarks.
​CHAPTER ONE
To live it hurries and to feel it hastens.
Prince Vyazemsky
I
"My uncle's a man of honest principles: when he got ill, he forced us to respect him for the first time – his best trick ever. He's an example to others; but, good God, what a bore to sit by a sick man day and night, never wandering a step away! How deceitful to amuse a half-dead man, fluff his pillows, give him his medicine, and sigh – all the while thinking, 'When will the devil take you?'"
II
This is what a young rake thought as he flew with post horses in the dust, the heir, by the high will of Zeus, of all his relatives. Friends of Lyudmila and Ruslan! Without further ado I'd like you to meet the hero of my novel: Onegin, a good friend of mine, was born beside the Neva, where maybe you, dear reader, were born or shone once. I've walked there too – but the North isn't so good for my health.
III
Having served excellently, nobly, his father lived on debt, gave three balls a year, and squandered everything in the end. Fate guarded Eugene: at first, Madame looked after him; later, Monsieur replaced her. He was a boisterous but charming child. Monsieur l'Abbe, a poor wretch of a Frenchman, so as not to wear out the infant, taught him every frivolous thing, didn't burden him with morality, barely scolded him for his pranks, and took him to walk in Letny Park.
IV
Then, when Eugene's stormy youth arrived, that time of hope and tender melancholy, Monsieur was kicked out of the house. Now my Onegin is at large: hair cut after the latest fashion, dressed like a London Dandy – and finally he saw the great world. He could speak and write French impeccably, he danced the mazurka gracefully and bowed freely – what more could you want? Society decided that he was clever and charming.
V
All of us had learned just a little of this and a little of that: so it's not hard, thank God, to flaunt one's education in our midst. Onegin was, in the opinion of many (stern and resolute judges), well-read but a pedant. He had the happy talent to always touch lightly on everything in conversation, to stay silent, with an erudite air, during weighty discussions, and to make the ladies smile with his quick wit.
VI
Latin's out of fashion now; but, to tell you the truth, he knew just enough Latin to make out epigraphs, blather about Juvenal, and sign off his letters vale; and he had memorized, incorrectly, two lines from the Aeneid. He wasn't the kind to rummage in dusty books of history, but he did have a store of anecdotes running from the time of Romulus till now.
VII
Lacking that high passion for measured sounds over which weruin our lives, he couldn't, despite our best efforts, tell an iamb from a trochee. He disparaged Homer and Theocritus; instead, he read Adam Smith and was a deep economist: which is to say that he could assess the way a state grows rich, what it subsists upon, and why it doesn't need gold when it has basic products. His father couldn't understand him and mortgaged his lands.
VIII
I haven't the time to tell you everything else Eugene knew; but where he was a true genius, what he knew better than all the arts – what had been, since his youth, his foremost labor, torment, and delight, what took up the anxious, lazy hours of each long day – was the art of soft passion which Ovid sang, the reason why that poet ended his brilliant and unruly life suffering, in Moldavia, deep in the steppes, far from his Italy.
IX
…………………………..
X
At what a young age he'd learned to lie, conceal his desires, show jealousy, disenchant, enchant, seem gloomy, pine away, appear proud and obedient, attentive or indifferent! How languorously silent he was, how fierily eloquent, how casual in his love letters! How unselfconscious he could be when love inspired his breath, his heart! How quick and tender his gaze was, how bashful and daring, always ready to shine with an obedient tear!
XI
How easily he could seem original, astonish the unsuspecting with a joke, frighten with feigned desperation, amuse with pleasant flattery, strike at a moment of softheartedness; conquer young innocents with cunning and passion, wait for impulsive favors, beg or demand avowals, eavesdrop on a heart's first sound, pursue love – and then suddenly win a secret assignation, and afterward, alone with the girl, teach her love in some quiet refuge!
XII
At what a young age he could trouble the hearts of admitted coquettes! Or when he wanted to annihilate his rivals, what vicious tales he'd tell! What traps he'd prepare for them! But you, lucky husbands, you stayed friends with him: he was the favorite alike of the worldly man (a longstanding disciple of Faublas), the suspicious geezer, and the pompous cuckold, always pleased with himself, his dinner, and his wife.
XIII, XIV
………………………………….
XV
He'd often still be in bed when little notes would be brought to him. What? Invitations? Yes, indeed, three houses ask him to a soiree: Here there's a ball; somewhere else a children's party. So where is my rake to go? Where will he start? Never mind: it's easy to get to them all in time. Meanwhile, in morning dress, having put on a broad bolivar, Onegin drives to the boulevard and strolls in the open there until his ever-vigilant Breguet watch chimes for dinnertime.
XVI
It's already dark. He gets into a sleigh. The cry resounds: "Out of the way, out of the way!" Frostdust silvers his beaver collar. He's dashed off to Talon's: he's sure that his friend Kaverin is already waiting for him there. Now he's come in – and the cork is shot toward the ceiling, a flow of Comet wine spills out, a bloody roast beef is put before him, and truffles (luxury of the young, the finest flower of French cooking), and a Strasbourg pie wedged between a ripe Limburg cheese and a golden pineapple.
XVII
He calls for more wine to drown the hot fat of the cutlets; but Breguet's chime tells them that a new ballet's begun. The theater's harsh taskmaster; inconstant lover of enchanting actresses; a freeman of the greenroom, Onegin has flown to the theater, where everyone's a critic ready to applaud an entrechat, hiss Phaedra or Cleopatra, call out Moena for an encore – anything to be heard.
XVIII
An enchanted region! There in the old days Fonvizin – the master of brave satire, freedom's friend – and the derivative Knyazhnin sparkled; there Ozerov shared the praise, the tributes of unprompted tears, with the young Semyonova; there our Katenin resurrected Corneille's majestic genius; there caustic Shahovskoy produced his noisy, swarming comedies; there, too, Didelot crowned himself with glory; there, there, in the wings, my youth swept past.
XIX
My goddesses! What's become of you? Where are you? Listen to my sad voice: Are you still the same as you were? Have other girls taken your place, though they could never replace you? Will I ever hear your songs again? Will I ever see again the Russian ballerina's soulful flight? Or will my mournful gaze see only unfamiliar faces on the dreary stage, and, having looked, disenchanted, at its foreign world, will I, an indifferent spectator, yawn silently and recollect the past?
XX
By now the house is full; boxes glitter; parterre and stalls – everything seethes; in the top gallery they clap impatiently and, soaring up, the curtain swishes. Resplendent, half ethereal, obedient to the magic bow, surrounded by a throng of nymphs, Istomina stands: while touching the floor with one foot, she turns the other slowly, and look! a leap, and look! she flies, she flies like fluff from Eol's lips, now twines and now untwines her waist and beats one swift small foot against the other.
XXI
Everyone applauds. Onegin enters: he walks – on people's toes – between the stalls; he trains his opera glass on the boxes filled with strange ladies; he has scanned all the tiers; he's seen it all; he can't stand the faces, the clothes. He's greeted men on every side, then glanced at the stage abstractedly, turned away, and yawned, and said: "It's time for a change; I've suffered through ballets for ages, but I've had enough, even of Didelot."
XXII
Amors, devils, and dragons still caper and make noise on the stage; at the carriage porch the weary footmen are still asleep on the fur coats; people still stamp, blow their noses, cough, hiss, clap; lamps still glitter everywhere, inside and outside; the chilly horses still fidget, bored with their harness, and round the fires the coachmen curse their masters and beat their palms together; and yet Onegin has left already; he's driving home to change.
XXIII
Would you like a faithful picture of the secluded room where fashion's model student is dressed, undressed, and dressed again? Whatever that trinket dealer London ships over the Baltic waves to us, to satisfy some lavish whim, in exchange for our timber and tallow; whatever useful things the insatiable taste of Paris invents for entertainment, for luxury, for fashionable pleasure – all of it adorned the room of our eighteen year old philosopher.
XXIV
Byzantine ambered pipes, porcelain and bronze paperweights, and – highest delight of the pampered senses – perfumes in cut crystal; combs, little steel files, straight scissors, curved ones, and thirty kinds of brushes – some for the nails, others for the teeth. Rousseau (I'll observe in passing) couldn't understand how the dignified Grimm dared to clean his nails in front of him, the eloquent crackpot. The apostle of liberty and rights was hardly right then.
XXV
One can be a practical man – and still take care of his nails. Why pointlessly chafe against the way we live? Custom rules mankind. My Eugene, a second Chadaev, afraid as he was of jealous comments, was a pedant in his dress and what we've called a fop. He spent three hours, at least, in front of the mirror, and emerged from his dressing room giddy as Venus when, dressed in men's clothing, the goddess drives to a masked ball.
XXVI
Having caught your attention with this fashionable toilette, I might describe – here before the learned world – his attire. This would, no doubt, be daring – but, it's my business to describe. Still – "dress coat," "waistcoat," "pantaloons" – none of these are Russian words; in fact, I see (I admit it) that my poor style could do without so many foreign words, though I did used to flip through the Academic Dictionary.
XXVII
But that's not our concern right now: we'd better hurry to the ball towards which Onegin has already sped off headlong in a hack coach. In front of darkened houses, the twin lamps of coupes pour forth rows of cheerful light along the sleeping streets and project rainbows on the snow. A splendid house glitters, studded with lamps. Shadows move behind its glazed windows: the heads of ladies and of extravagant dandies come and go in profile there.
XXVIII
Now our hero has driven up to the porch; past the hall porter, like a dart, he's flown up the marble steps, run his fingers through his hair, and entered. The ballroom is full of people. The crowd is dancing a mazurka to music already tired of itself. It's noisy, crowded. There the cavalier guard's spurs clink; there the little feet of charming ladies flit; burning glances follow after their captivating tracks and the jealous whispering of fashionable women is drowned by the sound of violins.
XXIX
In my frivolous, enamored youth I was mad about balls: there's no safer spot to make avowals or pass a love letter. Honored husbands! I'll offer you my services; listen, I want to forewarn you. And you, mothers: keep your eyes on your daughters; hold your lorgnettes up straight. Or else… else – God forbid! I'm only telling you this because I stopped sinning years ago.
XXX
Alas, I've wasted much of my life at one thing and another! But I'd still like balls if they weren't so corrupting. I like wild youth, the crush, the glitter, the gladness, the well-dressed ladies; I like their little feet; but then I doubt that in all Russia you could find three pairs of shapely feminine feet. For a long time I couldn't forget two little feet!… Despondent, listless, I still remember them, and at night they bring me heartache.
XXXI
So when and where, in what lonely place, will you forget them, you mad fool? Little feet, little feet! Where are you now? Where do you walk over blooming flowers? Raised in Oriental softness, you didn't leave a print on the sad Northern snow: the luxurious feel of yielding carpets was more to your liking. How long has it been since you distracted me from the thirst for fame and praise, from thoughts of my fatherland and even fears of imprisonment? Youth's happiness has vanished, just like your light trace on the meadows.
XXXII
Diana's breast, Flora's cheeks, are charming, friends! But for me the little foot of Terpsichore is somehow even more charming still. By offering the gaze a priceless reward it conjures up, with its eloquent beauty, a swarm of desires. I love to see it, my dear Elvina, beneath long tablecloths, on the meadows' turf in springtime, on the hearth's cast iron in winter, on the mirrory parquet of a ballroom floor, on the granite rocks of the shore.
XXXIII
I remember the sea before a storm: how I envied the waves running in turbulent succession to lie down, lovestruck, at her feet! How much I wanted to touch, as the waves did, those darling feet with my lips! Never, not even in my hothouse youth, was I so tortured with longing to kiss the lips of young Armide, or any rose-flushed cheeks, or yielding breasts – no, never before had passion's surge split my soul like this.
XXXIV
I remember another time: now and then in daydreams I hold the lucky stirrup and in my hands I feel a little foot. The imagination seethes again, again that touch has fired the blood in my withered heart, again that ache, that love again! But enough of praising proud enchanting women with my garrulous lyre: they aren't worth either the passions or the songs they inspire; their words, the cast of their eyes, are as deceptive as their little feet.
XXXV
And my Onegin? Half asleep, he drives from ball to bed, while tireless Petersburg is roused already by the drum. The merchant's up, the pedlar's on his way, the cabby drags himself to the hack stand, the Okhta milkmaid hurries with her jug, the morning snow creaks under her. Morning's pleasant noise has begun, shutters are opened, chimney smoke ascends in a blue column, and the baker, a punctual German in a cotton cap, has already opened his grate more than once.
XXXVI
But tired by the ball's turbulence, having turned morning into midnight, the child of pleasure and luxury sleeps peacefully in blissful shade. He'll awake past noon, and again till morning his life will be set on its course, monotonously varied, each day the same as the last. But was my Eugene happy – free, in the bloom of his golden years – for all his brilliant conquests, his daily pleasures? Was he, even with all his parties, as vibrant and carefree as he seemed?
XXXVII
No, feelings cooled early in him. The social hum grew tedious. Beauties couldn't distract him long. Betrayals finally fatigued him. Friends and friendship palled, since clearly he couldn't go on sluicing down beefsteaks and pate with champagne or scattering his usual piquant remarks when his head ached; and though he was a fiery rake, he finally grew tired of duels, both sword and pistol.
XXXVIII
A sickness (which should have been diagnosed long ago) similar to the English "spleen" –
in short, the Russian "chondria" – took hold of him little by little. He didn't think to shoot himself, thank God, but he grew cold toward life. He would show up in drawing rooms like Childe Harold, ill-humored, languid. Nothing moved him – neither gossip nor cards, neither a lively glance nor an alluring sigh – he noticed nothing.
XXXIX, XL, XLI
…………………………………………………..
XLII
Capricious society belles! He dropped you first; and it is true that in our day the upper crust is something of a bore. Though the occasional woman can discuss Bentham or Say, in general their conversation is unbearable, harmless twaddle though it may be. On top of that they are so pure, so elegant, so intelligent, so pious, so circumspect, so scrupulous, sounapproachable, that the very sight of them brings on the spleen.
XLIII
And you, young lovelies, whom late at night swift droshkies carry off over the streets of Petersburg, my Eugene abandoned you as well. Turning away from all disturbing pleasures, Onegin locked himself indoors; yawning, he took up a pen; wanted to write; but hard work sickened him: nothing came from his pen, and he didn't become a writer, that arrogant breed on whom I'll pass no judgment – since I'm one of them myself.
XLIV
Once again given over to idleness, oppressed by emptiness of soul, he settled down with the praiseworthy aim of absorbing the thoughts of others; he put a battalion of books on a shelf, read, read – and all to no end: here he found dullness; there, lies and madness; this lacked conscience, that lacked sense; they were each shackled with different chains; and the ancients had become old-fashioned, the moderns raged against the old. Just as he'd given up women, he gave up books and curtained the shelf and all its dusty tribe with funereal taffeta.
XLV
Having thrown off the burden of society's conventions myself, having, as he had, put aside empty pursuits, I made friends with him at that time. I liked his ways, his helpless addiction to dreams, his odd originality and sharp, chilled mind; I was embittered, he was sullen; we both had known the play of passions; life oppressed both of us; in both, the heart's glow had gone out; for both of us, just in the morning of our lives, the rancor of blind Fortuna was still in store.
XLVI
Anyone who has lived and thought can't help, in his soul, despising people; anyone who's ever felt stirs up the ghosts of irrecoverable days; there are no more enchantments for him; he's bitten by repentance, by the snake of memories. All this can lend great charm to conversation. At first, Onegin's language would trouble me; but I grew used to his sarcastic arguments, his banter blent halfwise with bile and the virulence of his dark wit.
XLVII
How often in summertime, when the night sky above the Neva is transparent and luminous, and the bright mirror of its waters doesn't reflect Diana's face – having talked of old intrigues, old loves, impressionable, carefree again, we silently drank in the breath of the soft night! As to the greenwood a slumbering clogged convict is brought from prison, so would we be borne off by a dream to the beginning of young life.
XLVIII
With his soul full of regrets, leaning on the granite parapet, Eugene stood pensive – just as the Poet has described himself elsewhere. All was still; only the night sentries called to one another, and the far clip-clop of some droshky from the Mil'onnaya resounded suddenly; only a boat, oars swinging, swam on the dozing river, and, in the distance, we heard a horn and a bold song. But it's even sweeter to hear, among the night's sounds, the strain of Tasso's octaves.
XLIX
Adrian waves, O Brenta! I'll see you and, filled again with inspiration, I'll hear your magic voice, sacred to Apollo's nephews, known to me through the proud lyre of Albion, my kin! The sensuousness of golden Italy's nights I'll enjoy in freedom, with a young Venetian girl – now babbling, now silent – swimming in a mysterious gondola; with her my lips will touch the tongue of Petrarch, the tongue of love.
L
Will my hour of freedom come? It's time, it's time! I call to it; I roam above the sea; I wait for the right weather; I signal the sailing ships. Under a canopy of storms, fighting with waves, when will I start on my course over the free crossway of the sea? It's time to leave the dreary shore of this unfriendly land and, by the soft Southern waves, beneath the sky of my Africa, to sigh for somber Russia, where I suffered, where I loved, where I buried my heart.
LI
Onegin was ready to go abroad with me; but soon fate would separate us for a long time. That was when his father died. A greedy host of creditors surrounded him. Every man has his own way. Hating lawsuits, contented with what he had, Eugene relinquished the inheritance to them, seeing no great loss in this or maybe sensing in advance the death of his aged uncle.
LII
All of a sudden he did receive word from the steward that his uncle was near death in bed and wanted to say goodbye to him. Having read the sad letter, Eugene drove headlong to see him, traveling post (where I began my novel), and yawned in anticipation as he went, preparing, for the sake of money, to suffer boredom, complaints, and deceit. But, having hurried to his uncle's manor, he found him laid on the table, ready to be buried.
LIII
The grounds were full of attendants; friends and enemies, devotees of funerals, had come from all over to see the dead man. The corpse was interred, the priests and guests ate, drank, and then gravely went off, as though their time had been well spent. Now our Onegin (till this point a wild rake) is a country gentleman, absolute lord of mills, waters, forests, lands, and he's delighted to have changed his earlier course.
LIV
For two days the secluded fields, the coolness of the somber park, the bubbling of the quiet brook, seemed new to him. By the third day, the groves, hills, and fields no longer diverted him; instead, they put him to sleep. Then he saw that his boredom was the same in the country, even though there were no streets, no palaces, no cards, no balls, no fashionable poems. Ennui was waiting for him on the watch, and it kept running after him like a shadow or a faithful wife.
LV
I was born for the peaceful life, for country quiet; out in the wild the lyre's voice is more resounding, creative dreams are more alive. Given over to harmless pastimes, I wander by a desolate lake and far niente is my rule. I wake each morning into sweet idleness and freedom; I read little, sleep a lot, give no thought to evanescent fame. Isn't this how, earlier on, I spent, in idleness and quiet, my happiest days?
LVI
Flowers, love, the country, idleness, fields – my soul is yours! I'm always glad to make note of any difference between Onegin and myself, lest an ironic reader or some publisher of elaborate slander, recognizing my features, should afterwards shamelessly claim that, like Byron, the poet of pride, I've scrawled my own portrait – as if it were no longer possible to write a long poem about something other than oneself!
LVII
In this connection I'll observe that all poets are addicted to lovedreams. It used to be that I'd dream of the objects of my affection, and my soul would preserve their secret image. Later, the Muse would revive them: in this way, carefree, I would sing of a girl of the mountains, my ideal, or of harem slaves beside the Salgir's banks. These days, my friends, you're always asking: "Whom does your lyre sigh for? Of all that crowd of jealous girls, to which one have you dedicated its music?
LVIII
"Whose gaze, exciting inspiration, rewards your thoughtful singing with a moist caress? Who's the idol of your verse?" Nobody, my friends, really, I swear! I went through love's mad anxiety joylessly. He was a fortunate man, whoever first brought the fever of rhymes together with love: he doubled poetry's sacred frenzy, following after Petrarch; he soothed the heart's pangs and won fame, as well – but, in love, I was dull and mute.
LIX
Love passed, the Muse appeared, and my dark mind cleared up. Free at last, I once again seek the harmony of magic sounds, feelings, and thoughts; I write, and my heart doesn't fret; the pen, lost in a trance, doesn't sketch girls' feet or heads in the margins of unfinished poems; spent ashes won't flare up again; I'm still melancholy, but there are no more tears and soon, soon there won't be a trace of the storm left in my soul; then I'll start to write a poem in twenty-five cantos or so.
LX
I've already thought of the outline and my hero's name. In the meanwhile, I have finished my novel's first chapter; I've looked all this over closely; there are many inconsistencies but I have no wish to correct them. I'll pay the censors what they're owed and feed the critics with the fruits of my labors. Go on, then, to the Neva's banks, newborn book! And win me fame's tribute, misreadings, buzz and abuse!
CHAPTER TWO
O rus!
​Horace
O Rus'!
I
The country estate where Eugene moped about was charming, the sort of place for which a devotee of simple pleasures would want to thank heaven. The manor house, secluded, screened from the winds by a hill, stood above a river; in the distance, before it, stippled with flowers, lay meadows and golden grainfields; here and there one could glimpse villages; herds roamed the meadows; and dense thickets spread around it, a huge neglected garden where pensive dryads hid.
II
The venerable castle was built as castles should be built: strong and comfortable, in the sensible old style. High rooms throughout, hangings of damask in the drawing room, ancestral portraits on the walls, and colorfully tiled stoves. Today all this is obsolete, though why I'm not sure; and anyway it hardly mattered to my friend since old-fashioned and fashionable interiors bored him equally.
III
He settled in that room where some old rustic had squabbled with his housekeeper for forty years or so, looked out the window, and squashed flies. Everything was plain and simple: an oak floor, two cupboards, a table, a down divan, and not a speck of ink anywhere. Onegin opened the cupboards. He found in one a notebook of expenses and in the other a whole array of fruit liqueurs, pitchers of eau-de-pomme, and the calendar for 1808: busy as he'd been, the old man had never looked into another book.
IV
Alone with his possessions, merely to pass the time, our Eugene at first dreamed up a plan for a new system. A solitary backwoods philosopher, he lightened the serf's burden to a minor quit-rent. The peasants blessed fate, while his thrifty fellow squires were outraged, sensing danger in all this. Others just smiled knowingly, and everyone decided that he was a dangerous eccentric.
V
At first they would all call on him, but as soon as he heard the sound of their carriages on the road he would have his Don stallion brought to the back porch and be off; outraged by such behavior, they gave up on him. "Our neighbor is a boor"; "He acts like a crackpot"; "He's a Freemason"; "He drinks only red wine, by the jarful"; "He doesn't deign to kiss a lady's hand"; "It's all 'yes,' and 'no' with him – he won't say 'yes, sir' or 'no, sir.'" This was what everyone thought.
VI
At that same time a new landowner had driven down to his estate and was giving cause in the neighborhood for just as strict a scrutiny: Vladimir Lenski, a handsome man in the full bloom of his years, a Kantian with a truly Teutonic soul, a poet. He'd brought from misty Germany the fruits of his learning: libertarian dreams, an impetuous and strange spirit, an enthusiastic way of speaking, and shoulder-length black curls.
VII
Not yet having had time to wither from the world's cold depravity, he was still heart-warmed by a friend's greeting, by a girl's caress. In love he was a charming fool. Hope nursed him, and the latest glitter and buzz still captivated his young mind. He rose-colored his heart's uncertainties with sweet imaginings. The meaning of life was an enticing riddle to him; he racked his brains over it, suspecting wonders.
VIII
He believed he had a soulmate somewhere; that, pining joylessly away, she awaited him daily; he believed that his friends would be shackled, if need be, to defend his honor, and that their hands would not falter in smashing the cup of slander; that there were some chosen by fate …
IX
Indignation, compassion, pure love of good, and fame's delicious torment had stirred his blood early. He wandered the earth with a lyre. Under the sky of Schiller and Goethe, his soul had kindled with their poetic fire; and he, blessed as he was, didn't disgrace the art's exalted Muses: in his songs he proudly held to lofty sentiments, the surgings of a virgin imagination, and the charm of grave simplicity.
X
Submissive to love, love is what he sang, and his song was as clear as a girl's naïve thoughts, as a baby's sleep, as the moon in the untroubled deserts of the sky, goddess of mysteries and tender sighs. He sang of sadness and departure, and a vague something, and the dim distances, and romantic roses. He sang of those distant lands where his live tears long flowed into the heart of silence. Not quite eighteen, he sang life's faded bloom.
XI
Out in the country, where only Eugene could appreciate his gifts, he didn't care for the parties thrown by the masters of neighboring estates; he fled their noisy gatherings. Their mundane talk of haymaking, drinking, dogs, and family could hardly be said to sparkle with feeling, or with poetic fire, or sharp wit, or intelligence; but the conversation of their sweet wives was duller still.
XII
Wealthy, good-looking, Lenski was received everywhere as an eligible man: that's the way it is in the country; everyone thought to matchmake their daughters with this half-Russian neighbor. Whenever he drops in, the conversation turns, obliquely, to the tedium of bachelor life; he's invited to the samovar, and Dunya pours the tea; they whisper to her: "Dunya, look at him!" Then they bring out a guitar (that, too) and she will start to squawk (good God!): "Come to me in my golden castle…"
XIII
But Lenski – having no desire, naturally, to shackle himself in marriage – did want to befriend Onegin. They met; wave and stone, verse and prose, ice and flame, could not be more different from each other. At first, out of sync, they found each other dull; then they liked each other; then every day they'd meet riding on horseback, and soon became inseparable. In this way people – I'm the first to admit it – become friends through inertia.
XIV
But with us there's not even this sort of friendship: beyond prejudice, we think of others as nothing and ourselves as something. We all want to be Napoleons; for us the millions of fellow bipeds are there to be made use of; true feeling seems weird and ludicrous to us. Eugene was more tolerant than many, though, of course, he knew what men are and on the whole despised them; but no rule is ironclad: he made exceptions for some and, in a detached way, respected true feeling.
XV
He listened with a smile to Lenski; the poet's fervid conversation, the mind with its shifting judgments, the perpetually inspired gaze – all this was new to Onegin; he tried to restrain the chilling word on his lips, and thought: foolish of me to interfere with his brief rapture; that time will come without me just as well; meanwhile let him live and believe in the perfection of the world; let's forgive youth's fever both its passion and its madness.
XVI
Everything sparked debates between them and brought on deep thoughts: the ancient treaties of defunct nations, the fruits of learning, Good and Evil, and age-old prejudices, and the grave's fateful mysteries, destiny and life in their turn – they scrutinized it all. The poet in the heat of his arguments recited, in a trance, meanwhile, fragments of Nordic poems, and merciful Eugene, though he could hardly understand them, would dutifully listen to the youth.
XVII
But, more often, it was the passions that were on the minds of my two anchorites. Having broken loose of their turbulent power, Onegin spoke of them with a helpless sigh of regret. Happy the man who'd known their turmoils and had finally gotten free of them; still happier the one who'd never known them, who cooled love with distance, bitterness with gossip, who yawned, sometimes, with his wife and friends, untroubled by jealous torment, who never trusted his inherited money to the flip of a faithless card!
XVIII
When we've gathered under the banner of wise tranquility, when the flame of the passions has gone out and their waywardness or surgings and belated echoes are laughable to us; when, not without a fight, we've been reduced to sense, sometimes we like to listen to the wild words of others' passions, and they stir our heart, just as a broken-down old soldier bends an ear to the stories of mustached young braves, while he sits neglected in his shack.
XIX
Now fiery youth, on the other hand, is incapable of hiding anything: hatred, love, sadness, joy. Onegin, love's invalid, listened with a grave air as the poet, smitten with his own heart's confession, revealed himself in full, naively laid bare his trusting conscience. Without having asked, Eugene learned the story of his young love – a story stocked with long-familiar emotions.
XX
He loved as no one loves anymore; as only the mad soul of a poet is still condemned to love: always, and everywhere, one dream, one familiar wish, one familiar ache! The cooling distance, the long years of separation, the hours given to the Muses, foreign beauties, the noise of parties, scholarship – none of these had changed him, his soul warmed by a virgin fire.
XXI
When just a boy, still unfamiliar with the heart's torments, he'd been captivated by Olga, had been a tender witness to her childish games. In the safe shade of a park he'd played with her, and their fathers, who were friends and neighbors, destined wedding crowns for them. In the backwoods, under a humble roof and the eyes of her parents, full of innocent charm, she bloomed like a hidden lily-of-the-valley unknown, in the dense grass, to butterflies or bees.
XXII
She gave the poet his first young dreams, and the thought of her animated his pipe's first moan. Farewell, golden games! He began to like thick groves, seclusion, stillness, and the night, and the stars, and the moon – celestial lamp, to which we once dedicated walks in the evening darkness, amid tears, and the solace of secret pangs.… But now we only see her as a stand-in for a bleary lantern.
XXIII
Always modest, always obedient, always as merry as the morning, as naïve as a poet's life, as winsome as love's kiss; her eyes, as blue as the sky, her smile, her flaxen locks, her movements, voice, slim waist – everything about Olga … but take any novel and you'll find her portrait there; it's very sweet; I liked it once myself, but it's come to bore me beyond measure. Let me, my reader, turn to the elder sister.
XXIV
Her sister was called Tatiana. So, I'll be the first to grace a novel's tender pages with such a name. What of it? It's pleasing, sonorous, but generally associated, I know, with housemaids and geriatrics. We all must admit to having little taste even in names (to say nothing of our poetry); enlightenment doesn't suit us, and what we've derived from it is affectation – nothing more.
XXV
So she was called Tatiana. She had neither her sister's beauty nor her rosy freshness. Sauvage, sad, silent, as timid as a forest doe, in her own family she seemed a strangeling. She never snuggled up against her father or mother; even as a child she never wanted to play and skip with the other children, and often all day long, alone, she sat in silence by the window.
XXVI
Pensiveness, her companion since the cradle, decked her with dreams throughout her years of rustic leisure. Her delicate fingers never knew a needle; you'd never find her bent over the tambour, decorating linen with silk patterns. Showing a domineering urge, a child practices etiquette, society's rules, with her obedient doll, and gravely repeats to her what she's heard from her mother;
XXVII
but even in those years Tatiana never picked up a doll; never told it the local gossip or fashions; and she had no time for childish pranks; she preferred to hear grisly tales told on dark winter nights. Whenever their nanny would bring together all of Olga's little girlfriends on the spacious lawn, Tatiana wouldn't play at barleybreaks, she was bored alike by their ringing laughter and the noise of their giddy games.
XXVIII
On the balcony she liked to watch for the dawn, when the choral dance of stars disappears in the pale sky, and earth's rim softly lightens, and the wind, morning's herald, whispers, and the day gradually rises. In winter, when night's shade possesses half the world longer, and the lazy orient sleeps longer in the idle stillness, under a misted moon, Tatiana, awakened at her usual hour, would get up by candlelight.
XXIX
At a young age she'd been fond of novels; they replaced everything else for her; she became enamored with the stories of Richardson and Rousseau. Her father was a kindly man, mired in the past, but he saw no harm in books; not a reader himself, he saw them as an empty toy, and he didn't care what secret volume she kept hidden under her pillow as she slept. As for his wife, she was also mad about Richardson.
XXX
Which is not to say that she had read him, nor that she liked him because she preferred Grandison to Lovelace; but years ago Princess Alina, her Moscow cousin, used to talk about them. Her husband was still her fiancé then, unhappily so. She longed for someone whose heart and mind were more to her liking; this Grandison of hers was a great dandy, a gambler, and an Ensign in the Guards.
XXXI
Like him, she always dressed with taste and in fashion; but she was sent to the altar against her will; and to dispel her grief the sensible husband soon repaired to his country house, where, surrounded by God knows who, she tossed and wept at first, nearly divorced him, then became absorbed in household matters, got used to it, and became content. Habit is given to us from above as a substitute for happiness.
XXXII
Habit assuaged her grief as nothing else could; and soon a big discovery came to comfort her completely. Between one thing and another she discovered how to rule her husband dictatorially, and after that everything went right. She would drive out to oversee the farming, she pickled mushrooms for the winter, she kept the books, "shaved foreheads," would go to the bathhouse on Saturdays, walloped her maids when angry – all this without ever asking her husband's permission.
XXXIII
Time was when she would write in blood in her girlfriends' albums, call Praskovia "Polina," and speak in a singsong voice; she'd wear very tight stays and she knew how to pronounce a Russian n as if it were a French one, through the nose; but all this soon ended; stays, albums, Princess Alina, booklets of sentimental verses – she forgot all this, began to call the one-time "Selina" "Akul'ka," and finally began to go around dressed in a quilted chamber robe and mobcap.
XXXIV
But her husband loved her dearly and never trespassed on her schemes; he'd lightheartedly agree with everything she said and go on eating and drinking in his dressing gown. His life rolled comfortably on; sometimes at sunset a group of his neighbors and casual friends would come over to bitch and gossip, to laugh at one thing or another. Time passed; meanwhile Olga was told to make tea; then supper came, then bedtime, and the guests would drive off.
XXXV
In their peaceful life they kept to the quaint age-old customs: they served Russian pancakes during fat Butterweek. They fasted twice a year; they loved round swings, dish-divination songs, and the choral dance. On Trinity Day, when the people, yawning, attended the thanksgiving service, they would shed two or three heartfelt tears upon a bunch of giltcups, they needed kvas like air, and guests at their table were served in order of their rank.
XXXVI
And in this way they both grew old, and the grave opened for her husband at last, and a new crown was bestowed on him. He died an hour before lunchtime, mourned by his neighbors, children, and faithful wife, more candidly than some. He was a kind and simple squire and there where his dust lies the monument above the grave proclaims: "The humble sinner Dmitri Larin, slave of our Lord, and Brigadier, enjoyeth peace beneath this stone."
XXXVII
Restored to his household gods, Vladimir Lenski visited his neighbor's humble monument, and consecrated a sigh to the ashes, and his heart was long melancholy. "Poor Yorick!" he said mournfully, "he hath borne me in his arms. How often I played in childhood with his Ochakov medal! He wanted Olga to marry me, and used to say: 'Will I be there to see the day?'" and full of sincere sadness, Vladimir composed a gravestone madrigal for him right there and then.
XXXVIII
And with a sad inscription, in tears, he honored there as well his father's and mother's ancestral dust. Alas! On life's furrows, in a brief harvest, by the secret will of Fate generations rise, ripen, and must fall; others follow in their tracks… In this way our giddy race swells, stirs, seethes, and crowds its ancestors towards the grave. Likewise our time will come, will come, and one fine day our grandsons will crowd us too out of this world.
XXXIX
Meanwhile enjoy your fill of it – of this quick life, friends! I realize its insignificance and am hardly attached to it; I've closed my eyes to phantoms; but sometimes distant hopes disturb my heart: I'd be sorry to leave the world without an imperceptible trace. I don't live or write for praise, but I would like to glorify my sad story, so that a single sound at least might, like a faithful friend, remind someone of me.
XL
And it will touch someone's heart; and maybe the stanza I made, preserved by fate, won't drown in Lethe; maybe – flattering hope! – some future dunce will point at my famous portrait and say: "Now that was a poet!" So accept my thanks, admirer of the peaceful Muses, you whose memory will preserve my volatile creations, whose kind hand will pat an old man's laurels!
XLI
…
CHAPTER THREE
She was a child; she was a lover.
​Malfilatre
I
"Where? Good Lord, you poets!" "Goodbye, Onegin. Time for me to go." "I won't keep you, but tell me where you go at night?" "To the Larins'." "Are you kidding me – don't you find it hard to kill time there night after night?" "Not at all." "I don't get it. I can see what it's like from here: first – listen, am I right? – a simple Russian family overly solicitous of their guests, jam to eat, and endless talk of rain, flax, and cattle."
II
"So far I don't see what's wrong with it." "Ah, but the boredom – that's what's wrong, my friend." "I hate your fashionable world; I much prefer a domestic circle in which I can…" "Another eclogue! That's enough, old boy, for goodness' sake. Well, so you're off; I'm very sorry. Oh, Lenski, listen – do I get a chance to see this Phyllida, about whom you think, and write, and weep, and rhyme, and so on? Why don't you introduce me?" "You're joking." "No." "Then I'd be glad to." "When?" "Now, if you like. They'll be glad to see us."
III
"Let's go." And off the two friends drove; now they've arrived and they're subject to the sometimes overbearing attentions of old-style hospitality. Everyone knows the ritual of the treat: jams are brought in little dishes, a jug of lingonberry water is set on a small oilcloth'd table…
IV
By the shortest road they fly home at full speed. Now let's furtively eavesdrop on our heroes' conversation. "Well now, Onegin, you're yawning." "A habit, Lenski." "But somehow you seem more bored than ever." "No, just the same. I say, it's already dark in the field; faster! Come on, come on Andryushka! What silly country! Oh, by the way: Dame Larin is simple but a very nice old lady; I fear that lingonberry water will do me harm.
V
"Tell me, which was Tatiana?" "Oh, she's the one, sad and silent like Svetlana, who came in and sat down by the window." "Is it really the younger one that you're in love with?" "Why not?" "I'd have chosen the other, if I was a poet like you. There's no life in Olga's features, like a Van Dyck Madonna: her face is round and pretty as that stupid moon up in that stupid sky." Vladimir answered curtly and was silent the rest of the way.
VI
Meanwhile, Onegin's having gone to the Larins' made a great impression on everyone and set all the neighbors talking. Conjecture followed conjecture. Everyone started whispering, joking, making barbed comments, casting him as Tatiana's suitor. Some even claimed that the wedding was set, but had been delayed until the couple could buy fashionable rings. They had settled Lenski's wedding long before.
VII
Tatiana listened, annoyed, to that sort of gossip; but secretly she couldn't help thinking about it with ineffable elation; and the thought sank into her heart; the time had come – she fell in love. In this way a seed, dropped into the earth, is quickened by spring's fire. Her imagination, consumed with sweetness and anguish, had long craved the deadly food; her heart's languishment had long constrained her young breast; her soul waited – for somebody.
VIII
And it didn't wait in vain. Her eyes opened; she said: "It's him!" And now the days and nights are full of him, and hot, lonely sleep. Everything, unceasingly, with magic force, speaks of him. She's irked alike by friendly conversation and the ready looks of the servants. Sunk in gloom, she ignores her visitors, and curses their abundant free time, their unexpected arrivals and long stays.
IX
Now how attentively she reads some delicious novel, drinks its ravishing illusion with what vivid enchantment! Julie Wolmar's lover, Malek-Adhel, and de Linar, and Werther, restless martyr, and the inimitable Grandison, who bores us to sleep – all of these, creatures brought to life by the power of dreaming, have been, for the tender, dreamy girl, blended into a single image, have merged into Onegin alone.
X
Imagining herself her beloved authors' heroine – Clarissa, Julia, Delphine – Tatiana roams alone in the quiet woods with a dangerous book; she seeks and finds in it her secret passion, her dreams, the fruits of an overbrimming heart; she sighs, and having taken someone else's ecstasy, someone else's sorrow as her own, she whispers in a trance, by heart, a letter to the amiable hero. But our hero, whatever he was, was definitely no Grandison.
XI
Having attuned his style to a grave strain, time was when an ardent author would show us his hero as a model of perfection. He'd equip this beloved object – always unjustly persecuted – with a sensitive soul, intelligence, and an attractive face. Nursing the ardor of the purest passion, the ever-enthusiastic hero was eager for martyrdom, and by the last chapter vice was always punished and virtue won its deserved crown.
XII
But these days everyone's mind is in a mist, a moral bores us to sleep, vice is sexy, even in novels, and there, at least, it triumphs. The phantasms of the British Muse trouble young girls' sleep, and now they idolize the pensive Vampyre, or Melmoth, gloomy vagabond, or the Wandering Jew, or the Corsair, or the mysterious Sbogar. Lord Byron, by a shrewd caprice, draped even gloomy vanity in mournful romanticism.
XIII
Friends, what sense does this make? Maybe, if it's heaven's wish, I'll stop being a poet; a new demon will possess me; and, having scorned the threats of Apollo, I'll descend to prose: in my decline I can amuse myself by writing an old fashioned novel. In it I won't grimly describe the secret pangs of crime, but will simply give the details of a Russian family's legends, of love's captivating dreams, of yesterday's manners.
XIV
I'll give the plain speeches of a father, an old uncle; children's assignations near the old lime trees, by the small brook; the pain of jealousy, separation, tearful reconciliation; I'll have them quarrel once more, and then at last I'll steer them to the altar. I'll summon up the tones of passionate despair, the words of aching love, which in earlier days came readily to my tongue, me at my mistress's feet, but which are now grown unfamiliar.
XV
Tatiana, dear Tatiana! I'm crying with you now. You've already put your fate into the hands of a tyrannical man of fashion. You're doomed, darling; but first, bedazzled by hope, you dream of a somber bliss, you come to know life's sensuousness, you drink the magic poison of desire. Daydreams pursue you: wherever you look you see a likely spot for a tryst, your fated tempter stands everywhere you look, everywhere.
XVI
Love's ache chases Tatiana, and she heads to the garden to brood, when all at once she lowers her still eyes and is too drained to take another step; her breast heaves, her cheeks blush suddenly, her breath has died on her lips, and there's a singing in her ears, a flashing before her eyes. Night comes; the moon patrols the distant vault of heaven, and in the forest's gloam the nightingale chants sonorously. In the dark Tatiana can't sleep, so she talks with her nurse in a low voice.
XVII
"I can't sleep, nurse: it's so stuffy in here! Open the window and sit down near me." "Why, Tanya, what's wrong with you?" "I'm bored. Let's talk about the old days." "Well, what about them, Tanya? I used to remember all sorts of ancient facts and fables about dreadful sprites and maidens; but everything's dark to me now, Tanya: I've forgotten everything I knew. Yes, things have come to a sorry pass! I'm all befuddled." "Nurse, tell me about your old times. Were you in love then?"
XVIII
"Oh, come, come, Tanya! In those years we'd never heard of love; if we had my late mother-in-law would have harried me off the face of the earth." "But how did you ever get married, then?" "I guess it was God's will. My Vanya was younger than me, dear, and I was thirteen. For two weeks or so a matchmaker woman kept visiting my family, and finally my father blessed me. I cried bitterly from fear; and, crying, they undid my braid and, chanting, they led me to the church.
XIX
"And so I was made to enter a strange family… But you're not listening." "Oh, nurse, I feel so bad, I'm heartsick, dear one, I'm on the verge of tears!" "You're not well, child; the Lord have mercy on us and save us! Tell me what you'd like, do tell me. Here, let me sprinkle you with holy water, you're all aflame." "I'm not sick; I'm… you know… I'm in love." "My child, the Lord be with you!" And the nurse, praying, crossed the girl with her aged hand.
XX
"I'm in love," she whispered again, sorrowfully, to the old crone. "Sweetheart, you're not well." "Leave me alone. I am in love." And meanwhile the moon shone and with dark light irradiated Tatiana's pale charms, and her loosened hair, and her teardrops, and, on a small bench near the young heroine's bed, a kerchief over her white hair, the little crone in a long nightcoat, and in the stillness everything slept under the inspiring moon.
XXI
And Tatiana's heart was ranging far away as she looked at the moon… "Go, leave me alone. Give me a pen and paper, and move the table up, nurse; I'll go to bed soon; good night." Now she's alone, everything's still. The moon gives her light. Tatiana, leaning on her elbow, writes, and Eugene weighs on her mind, and in an unconsidered letter an innocent girl's love breathes forth. The letter's finished, folded. Tatiana! Who's it for?
XXII
I've known inaccessible beauties, cold, winter-chaste, inexorable, incorruptible, unimaginable; I marveled at their fashionable hauteur, at their natural virtue, and, in all honesty, I fled them, having fearfully read Hell's inscription on their brow: "Abandon hope forevermore!" They hate to inspire love, love to intimidate: you must have seen their kind yourself on the Neva's banks.
XXIII
I've seen another strange type, surrounded by obedient admirers, conceitedly indifferent to praise or passion. But what did I see them do? With their austere demeanor they would frighten off a fainthearted lover, but then win him back again with a dose of kindness, sounding, at least, a little more tender, and once more, credulous, blind, the young lover would pursue sweet vanity.
XXIV
What makes Tatiana guiltier, then? Is it because in her sweet simplicity she doesn't know deceit and believes in her dreams? Is it because she loves artlessly, obedient to the bent of feeling? Is it because she's so trustful, endowed by heaven with a restless imagination, intelligence, and a live will, and headstrongness, and a fiery and tender heart? Can't you forgive her passion's thoughtlessness?
XXV
The coquette reasons coolly; Tatiana loves in earnest and unconditionally yields to love like a sweet child. She doesn't say: Let's wait; in this way we'll compound love's value, entice it more surely into our trap; let's first sting vanity with hope, then wear out the heart with confusion, then revive it with jealousy's fire, for otherwise, sated with pleasure, the cunning captive can escape at any time from his chains.
XXVI
I can foresee another problem: to preserve the honor of my native land, I'll undoubtedly have to translate Tatiana's letter. She had a poor command of Russian, hardly read the local papers, and expressed herself with difficulty in her native tongue. So, she wrote in French. What's to be done about it! Let me say it again: up to this point, there's never been a lady who's expressed her love in Russian; proud as it is, our tongue has yet to grow accustomed to postal prose.
XXVII
I know: some people would insist that ladies read Russian. A ghastly notion! Can you imagine them with The Well-Intentioned in their hands? Poets, in all honesty, isn't it true that the sweet objects for whom, to expiate your sins, you wrote verses in secret, to whom you dedicated your hearts – didn't they all, wielding the Russian language poorly, and with difficulty, garble it so sweetly, didn't a foreign language seem like a native one on their lips?
XXVIII
God protect me from meeting – at a ball or on the porch afterwards – a yellow-shawled seminarian or a bonneted Academician! I can't bear Russian speech when it has no grammatical errors – it's like a pair of unsmiling rosy lips. Now, maybe (it would be my undoing) a new generation of beauties, trained on magazines, will make us get used to grammar; will make verse into something useful. As for me … what do I care? I'll stay with the old ways.
XXIX
A careless, unschooled patter, flawed enunciations – these will always make my heart flutter; I have no urge to repent; Gallicisms will stay as sweet to me as the sins of youth, as Bogdanovich's verse. But enough of that. It's time I got busy with my fair damsel's letter; I've given my word – and now what? Good God! I'm ready to back out of it. I know: tender Parny's style is out of fashion.
XXX
Bard of The Feasts and languorous sadness, if you were still with me I'd have troubled you, dear friend, with an indiscreet request: that you transpose into magic melodies a passionate girl's foreign words. Where are you? Come! With a bow, I'll give you pride of place… But out among the desolate rocks, a stranger to praise, he wanders, alone, under the Finnish sky, and his soul doesn't hear my distress.
XXXI
Tatiana's letter is in front of me; I've kept it religiously; I read it with a secret heartache and cannot get my fill of reading it. Who taught her this tenderness, this amiable carelessness of words? Who taught her all this touching nonsense, mad love-talk that's both fascinating and dangerous? I cannot understand. But here's an incomplete, feeble translation, the pallid copy of a vivid picture, Freischutz as played by the fingers of timid schoolgirls:
TATIANA'S LETTER TO ONEGIN
I'm writing to you – that's enough, isn't it? What more can I say? I know you can punish me now, if you want to, with scorn. But if you have one drop of pity for my hopeless condition, you won't abandon me. At first, I wanted to keep quiet; believe me: you would never have known of my shame if I had had the hope of seeing you at our place now and again, even once a week, only to hear your voice, to say a word to you, and then to think and think about just one thing, day and night, until we met again. But, or so they say, you're a loner; in the sticks, the country, everything bores you, and we … we're nothing to you, even though, simpleheartedly, we've welcomed you.
Why did you come here? Stuck in these backwoods, in this forgotten village, I would never have known you, never known this bitter torment. In time, who knows, adolescent flare-ups would have passed, I would have found a friend after my own heart, would have become a faithful wife, a good mother.
Someone else!… Never, there's no one else on earth I would have given my heart to! That has been settled higher up, that's the will of God: I am yours; my whole life has been a pledge that we'd be together someday; I know that God sent you to me, that you'll look over me till I die… You've been in my dreams; I felt for you before I ever saw you, your wondrous gaze troubled me, your voice echoed in my soul … No, it wasn't a dream! You'd barely appeared when I knew you instantly, I felt all faint, I was on fire, and I said to myself: It's him! Isn't it true that it was you I heard: you spoke to me in the stillness when I was working to help the poor, when I was trying to soothe with prayer the anguish of my troubled soul?
And even at this very moment, wasn't it you, beautiful vision, who slipped through the transparent darkness and gently bent close to my pillow? Wasn't it you who whispered, with love and delight, words of hope to me? Who are you? My guardian angel or a faithless tempter? Reassure me. Maybe it's all nonsense, an innocent's delusion, and something very different's destined…
But so be it! From now on I place my fate in your hands, I'm weeping before you, I'm begging you to help me. Imagine: I'm here alone, no one understands me, my mind is going, and, silent, I must die. I'm waiting for you: revive my heart's hopes with a single look or interrupt this heavy dream with a rebuke – deserved, I know!
That's all. I can't even read this over. I'm weak with shame and fear… But I'm sure of your honor, and I'll boldly entrust myself to it.
XXXII
By turns Tatiana sighs and groans. The letter trembles in her hand; the rosy wafer dries on her fevered tongue. Her poor head has sunk shoulderward; her slip has slid off her charming shoulder. But now the moonbeam's radiance fades already. And now the valley grows clear through the mist. And now the stream starts silvering. And now the herdsman's horn wakes up the villager. Here's morning; everyone's long up; it's all the same to my Tatiana.
XXXIII
She doesn't notice the sunrise; she sits with her head down, not pressing her graven seal on the letter. But now, softly opening the door, gray Filatievna brings her tea on a tray. "It's time, my child, get up; why, pretty one, you're ready! Oh, my early bird! I was so anxious last night – but glory be to God, you're all right! No trace of the night's worries! Your face is like a poppy flower."
XXXIV
"Oh, nurse, do me a favor." "Gladly, darling, just tell me." "Now don't think… Really… Suspicion… But you see… Oh, don't refuse!" "My dear, God is my pledge to you." "Well, send your grandson quietly with this note to O…to that…to the neighbor. And tell him not to say a word, not to say my name." "To whom, my precious? I'm getting muddleheaded these days. There are so many neighbors around, I couldn't even count them."
XXXV
"Oh, nurse, you're such a dimwit!" "Sweetheart, I'm old already, I'm old; the mind gets blunted, Tanya; but time was, I used to be sharp: time was, one word of the master's wish…" "Oh nurse, nurse, who cares, what do I care about how smart you were? You see, it's about a letter, to Onegin." "Well, now this makes sense. Don't be cross with me; you know I babble on… But why have you gone pale again?" "Never mind, it's nothing, really. Just send your grandson."
XXXVI
But the day went, and there's no answer. Another came; still nothing. Pale as a ghost, dressed since morning, Tatiana waits: when will an answer come? Olga's admirer drove up. "Tell me, where's your friend?" the lady of the house asked him. "He seems to have completely forgotten us." Tatiana, flushing, trembled. "He promised he'd be here today," Lenski said to the old woman, "but I guess the mail has kept him." Tatiana lowered her eyes as though she'd been chastised.
XXXVII
It was getting dark; on the table, shining, the evening samovar hissed as it warmed the Chinese teapot; light vapor undulated beneath it. Poured out by Olga's hand, into the cups, in a dark stream, the fragrant tea already ran, and a footboy served the cream; Tatiana stood at the window; breathing on the cold panes, lost in thought, the dear girl wrote on the misted glass with her charming finger the beloved monogram: an O and an E.
XXXVIII
And meanwhile her soul ached, and her languorous gaze was full of tears. Suddenly, hoofbeats! Her blood froze. Nearer now! Coming fast… and now Eugene's in the yard! "Ah!" – and lighter than a ghost Tatiana skips into a hallway from the porch outdoors and then straight into the garden; she flies, flies – doesn't dare to glance behind her; in a moment she's passed by the flowerbeds, little bridges, the lawn, the path to the lake, the thicket; she breaks the lilac bushes as she races across the flowerbeds to the brook, and, panting, onto a bench
XXXIX
she drops. "He's here! Eugene's here! Oh God, what did he think!" In her tormented heart there's still a dim dream of hope; she trembles and, in a fever, she waits: isn't he coming? She hears nothing. In the orchard maidservants were picking berries off the bushes and singing together as ordered (an order given so that, while singing, they couldn't eat the master's berries –
that's country cuteness).
THE SONG OF THE GIRLS
Girls, pretty girls,
sweet girlfriends,
play as you want to, girls,
have your fun, girls!
Start singing, girls,
sing our own song, girls,
and lure some boy
to our singing dance.
When he starts coming,
when we see him far off,
then let's run, girls,
and pelt him with cherries,
cherries and rasberries,
and also red currants.
"Don't come listening in
on our private songs, boy,
don't come spying
on our girlie girl games."
XL
They sing; and Tatiana, untouched by their ringing voices, waits impatiently for her heart's tremor to subside, for her cheeks to stop burning; but her breasts still tremble, and her cheeks still glow: brighter even, they burn brighter. In the same way a poor butterfly, caught by a schoolboy, flashes and beats an iridescent wing; in the same way a small hare trembles in the winter corn when it sees from far off a hunter crouch in the bushes.
XLI
But in the end she sighed and rose from the bench, started to go, but hardly had she turned onto the path when right in front of her, eyes blazing, stood Eugene, like some grim ghost, and she stopped, as though she'd been seared by a flame. But, dear friends, I don't have the strength today to spell out the consequences of this unlooked-for meeting; I need a little break after this long spiel; I'll tell you the rest some other time.
CHAPTER FOUR
The moral is in the nature of things.
​Necker
I, II, III, IV, V, VI
…………….
VII
The less we love a woman the more inclined she is to like us, the better able we are to undo her in some bewitching trap. It used to be that cool debauchery – blowing its own horn, taking its pleasure without affection – was considered the art of love. But that game – good for those old monkeys, our forefathers – is history; the fame of those Lovelaces has gone the way of red heels and periwigs.
VIII
Who doesn't find it tedious to lie; to say the same thing time and again in different words; to seriously try to convince someone of what everyone's long agreed on; to hear the same objections and have to argue against prejudices that even a thirteen year old girl knows better than! Who wouldn't get tired of threats, pleas, vows, bogus fear, six-page letters, betrayals, gossip, rings, tears, prying aunts, prying mothers, and the hateful friendship of husbands!
IX
That's just what my Eugene thought. When he was young he'd been subject to tempestuous, unbridled passions. He was spoiled by his habits – taken with one thing for a while, disenchanted with another, bothered by desire and bothered also by its satisfaction, listening in the noise and silence to his soul's endless murmuring, smothering boredom with laughter: in this way he killed eight years, losing life's best bloom.
X
Now he didn't fall in love with beauties anymore, but just dangled after them anyhow; turned down, he was over it in no time; betrayed by them, he was glad for a chance to rest. He pursued them listlessly and left them without regret, hardly remembering their love and spite. In just this way does an indifferent guest drive up for an evening game of whist: he sits down; then, when the game is over, he drives off from the place, falls peacefully asleep at home, and in the morning has no idea what he'll do that night.
XI
But Onegin was deeply touched by Tanya's letter: the language of a girl's daydreams stirred up in him a swarm of thoughts; and he thought of Tatiana's pale color, her mournful air; and his soul was sunk in a sweet and sinless dream. Maybe the glow of old feelings possessed him a minute; but he didn't want to take advantage of a trusting innocent. Now let's visit the garden where Tatiana saw him.
XII
They were silent a few seconds; then Onegin went up to her and said, "You wrote to me. Don't say you didn't. I've read it – a trusting soul's confession, the outpourings of an innocent love – and I'm taken with your sincerity, it's stirred up in me emotions long grown silent. But I don't want to praise you – instead I'll pay you back with a confession just as artless; listen, it's for you to judge.
XIII
"If I wanted to be tied to the family circle; if happy fate had slated me to be a father, a husband; if I were even for a second attracted to the usual routine – then I've no doubt that it would be you alone, no other bride, I'd try for. I'll say it without pretty words: having found what used to be my ideal, there's no doubt that I'd have picked you alone to share my sad life, a reminder of everything lovely, and I'd have been happy – as much as I could be!
XIV
"But I'm not made for happiness; it's foreign to me; your perfections are in vain – I'm not worthy of them. Believe me (my conscience makes me say this) we'd be miserable married. However much I loved you, growing used to it I'd stop loving; you'd start to cry; your tears wouldn't move me – they'd only exasperate me. You tell me: what roses would Hymen bring us – and think how short a while they'd bloom!
XV
"What could be worse than a family where the poor wife worries over her undeserving husband and is left alone night and day; where the listless husband, knowing what she's worth (but still cursing his fate) is always sullen, silent, angry, and jealous. That would be me. And is this what you wanted when, with such simplicity and candor, such innocent passion, you wrote me your letter? Do you really think such a grim fate awaits you?
XVI
"With dreams, with years, there's no going back; I won't reinvent my soul. I love you like a sister, but with even more tenderness, maybe. So listen to me and don't be angry: a young girl trades in one dream for another time and again, just as a sapling changes its leaves each spring. I guess heaven's made it this way. You'll love again, but… learn to control yourself; not everyone will understand you the way I do; inexperience leads to trouble."
XVII
In this way Eugene preached to her. Seeing nothing through her tears, scarcely breathing, unprotesting, Tatiana listened to him. He offered his arm to her. Sadly ("mechanically," as they say), Tatiana leaned on it in silence, bending her languid little head; they went homeward around the kitchen garden; they arrived together, and no one dreamt of scolding them for this: country freedom gives the same rights as proud Moscow.
XVIII
You'll agree, my reader, that our friend was kind to melancholy Tanya; this wasn't the first time he showed a true nobility, though malicious people never gave him a break: his friends and foes (the same thing, maybe) upbraided him to no end. Everyone has enemies, but God preserve us from our friends! Those friends, those friends! It's not for nothing that I've brought them up.
XIX
What's that? Oh, nothing. I'm only putting some black dreams down to sleep; just let me observe, parenthetically, that there's not a piece of badmouthing spawned in a garret by some hack and propagated by the scum of society, there's no absurdity, no vulgar epigram, that your friend, smiling, surrounded by other decent people, won't repeat a hundred times, with his own distortions added in. But he's your faithful friend! He loves you! Like a brother!
XX
So, gentle reader, how are the family? Everyone well? Allow me. Maybe you'd like me to tell you exactly what we mean by "family." Well, here's what "family" is: they're the ones we have to coddle, and love, and respect, and, as custom has it, visit each Christmas, or at least send them a card, so that for the rest of the year they'll leave us alone. So God give them long life!
XXI
As for the love of tender beauties, it's surer than that of friends or family: you can hold to it even during restless storms. I'm sure. But one has to reckon with the whirl of fashion, with nature's waywardness, with the stream of society's gossip – while the sweet sex is light as fluff. And furthermore, a virtuous wife should always respect her husband's opinions; so in this way your faithful mistress might be quickly swept away from you: the devil likes to trip up love.
XXII
So who do you love? Who can be believed? Who's the only one that won't betray us? Who measures all words and deeds with the same gauge we use? Who doesn't badmouth us? Who smothers us with affection? Who doesn't mind our vices? Who never bores us? Don't waste your strength in vain (like someone set after a ghost), love your own self, my deserving reader. Nobody better.
XXIII
So what came of this conversation? Sadly, it's not hard to guess! Love's wild suffering didn't stop bothering that young soul so ready for sadness; no, poor Tatiana burns even more intensely with joyless passion; sleep shuns her bed; health, life's bloom and sweetness, smiles, virginal calm – these have all ended, like an empty sound, and gentle Tanya's youth is darkening, just as a storm's shadow swaddles the newborn day.
XXIV
It's sad how Tatiana fades away, grows pale and thin and mute! Nothing moves or enlivens her. The neighbors whisper among themselves, gravely shaking their heads: It's time, time she were married!… But enough of all that. I'd better quickly cheer up the imagination with a scene of happy love. I can't help being held back by pity, my dears; forgive me: I do so love my dear Tatiana!
XXV
More taken each hour with young Olga's attractions, Vladimir has given himself up to sweet captivity. He's with her all the time. In her room they sit together in the dark; or they go walking together, arm in arm, in the garden at sunrise; and what of it? Drunk with love, confused with tender shame, he only occasionally dares, encouraged by Olga's smile, to play with an unwound curl or kiss the hem of her dress.
XXVI
Sometimes he reads to Olya from a moralistic novel – by some author more knowing than Chateaubriand – but, blushing, he leaves out passages, a few pages here and there, that wouldn't be suitable for a young girl. They go off from the others sometimes and sit in deep thought over the chessboard, leaning their elbows on the table, and Lenski distractedly takes his own rook with a pawn.
XXVII
Once he's gone home, even then he's still preoccupied with Olga, carefully decorating the loose leaves of an album for her: now he draws (with a pen and watercolors) a landscape, a gravestone, the temple of Cypris, or a dove on a lyre; now beneath the other inscriptions he leaves a tender verse – mute monument of reverie, an instant thought's light trace, still, after many years, the same.
XXVIII
Now, of course you've often seen a provincial girl's album, scrawled over from end to end and top to bottom by all her girlfriends, whose lines of doggerel – misspelled, unmetrical, reduced, expanded – are there to pledge their friendship. On the first page you'll find: Qu'ecrirez-vous sur ces tablettes? signed: toute a vous Annette; and on the last: "Whoever loves you more than I do, write after this, he's free to try to."
XXIX
Here you're sure to find two hearts, a torch, and little flowers; here you'll no doubt read love vowed "Until the grave" right beside some soldier's limerick. To tell you the truth, friends, I love to write in these albums myself, convinced at heart that whatever animated trash I put down will win me an appreciative glance or two, that no one will examine it later to see if I was a wit or not.
XXX
But you, stray books from the devil's library, grandiose albums, the worldly poet's bed of nails, you, exquisitely decorated by Tolstoy's magic brush or Baratinski's pen, may you burn in God's lightning. Whenever some resplendent lady offers me her in-quarto, I'm possessed with fear and asperity, and at the bottom of my soul an epigram stirs – but for them it has to be a madrigal.
XXXI
Lenski doesn't write madrigals in young Olga's album; his pen breathes love – it doesn't glitter with frigid wit. Whatever he notices about her, whatever he hears about her he writes down and his elegies, full of vivid detail, flow riverlike. In this way, inspired Yazikov, you sing, in the surgings of your heart, of God knows who, and the precious code of elegies you're making will one day tell the full story of your life.
XXXII
But quiet! Hear that? It's some stern critic telling us to throw out elegy's dead flowers, and shouting at our school of poets, "Stop whimpering, stop blathering the same old thing, mooning about 'the past, the long gone'; enough! Sing about something else!" – You're right, and no doubt you'll direct us to the trumpet, mask, and dagger, and tell us to take up that dead stock of ideas. Right? "Not at all! Far from it! Write odes, gentlemen,
XXXIII
"as one wrote them in the heroic age, in the old, established way." Nothing but solemn odes? Oh, come on, friend; what's your point? Remember what the satirist said! Doesn't the pompous poet in "As Others See It" seem easier to take than our own glum rhymesters? – "But in the elegy everything's so dead; its hollow aim is pitiful, while the ode has a lofty and noble purpose." I might argue with that, but I'll keep quiet: I don't want to set two generations at each other's throats.
XXXIV
Devoted as he was to fame and freedom, intellectual tempest that he was, Vladimir might have written odes except that Olga didn't read them. Our weepy poets – I wonder if they ever read their stuff to their girlfriend? I've heard there's no better thing. And in all truth, the modest lover reciting his daydreams to the object of his poems, of his love, a languorous beauty – he's a fortunate man; fortunate – even though her thoughts might be somewhere else entirely.
XXXV
But I read the products of my fancies and my harmonious urges to an old nurse, the companion of my childhood; or after a dull dinner, when a neighbor strays in to see me – having caught him by the coat skirt unexpectedly – I force-feed him one of my tragedies, or else (all joking aside), haunted by yearnings and by rhymes, roaming beside my lake, I scare a flock of wild ducks who, heeding my chant of sweet-toned stanzas, fly up from the banks and away.
XXXVI
……….
XXXVII
But what about Onegin? By the way, friends! Patience, please: I'll describe, in detail, his daily habits. Onegin lived like an anchorite; in the summer he rose between six and seven and, dressed lightly, went down to the river that ran at the foot of the hill. Imitating Gulnare's poet, he swam across this Hellespont, then drank his coffee while he flipped through some wretched review, and dressed…
XXXVIII
……….
XXXIX
Rambles, and reading, and sound sleep, the forest's shade and the purl of streams, sometimes a white-skinned, dark-eyed girl's young and fresh kiss, a strong horse, bridle-true, a fancy dinner, a bottle of bright wine, seclusion, quiet – this was Onegin's saintly life; and he surrendered to it insensibly, in carefree sweetness not counting the fair summer days, forgetting both the city and his friends, their laborious parties.
XL
But our Northern summer is a parody of Southern winter; it will glance by and vanish: we know this though we don't want to admit it. The sky already breathed of autumn, the sun already shone more seldom, the days were growing shorter, the woods' mysterious canopy bared itself with a sad murmur, mist settled on the fields, the caravan of clamorous geese was tending southward; a tiresome season drew near; November stood already at the door.
XLI
Dawn rises in the cold murk; the noise of workers in the grainfield is stilled; the wolf, with his hungry mate, comes out on the road; sensing him, the road horse snorts, and the wary traveler tears uphill at full speed; the herdsman no longer drives his cows to pasture at sunrise, and at noon he doesn't call them back with his horn; singing in her little hut, the maiden spins and watches the splintlight, her winter nights' companion, crackle.
XLII
And now the frosts crackle and silver the fields (the reader now expects the rhyme "froze-rose" – here, take it quick!). The ice-clad river shines smoother than parquet. Cheerful boys cut the ice with their ringing skates; a heavy red-footed goose, planning to swim on the water's breast, steps carefully out on the ice, slidders, and falls. The gay first snow flicks and whirls, falling in stars on the bank.
XLIII
What's there to do in the country at this time of year? Walk? But the countryside's a helpless eyesore in its bare monotony. Ride on the harsh prairie? But, catching the treacherous ice with a blunted shoe, one's horse can topple at any moment. Stay under your lonely roof, read; here is Pradt, here's Walter Scott! You don't want to? Balance your checkbook, drink or complain, and somehow the long evening will pass; and the next day the same thing, and you'll spend the winter in fine style.
XLIV
Like a regular Childe Harold, Onegin lapsed into brooding idleness: after his sleep he takes an ice bath, and then, home all day, alone, lost in calculations, armed with a blunt cue, using two balls, he plays billiards from the morning on. The rustic evening comes; billiards are abandoned, the cue forgotten. The table is laid before the fireplace; Eugene waits; here comes Lenski, drawn by a troika of roan horses; quick, let's have dinner!
XLV
The blessed wine of Veuve Clicquot or Moet is brought at once for the poet, in a chilled bottle set upon the table. It sparkles Hippocrenelike; with its froth and effervescence (a simile of this and that) I was captivated with it once: for its sake I would spend my last lepton – remember, friends? Its magic stream brought on no little foolishness, but plenty of jokes, as well, and verses, and arguments, and merry dreams!
XLVI
But it upsets my stomach with its noisy froth, and these days I prefer sedate Bordeaux. I'm no longer fit for Ai, which is like a mistress: brilliant, volatile, vivacious, fickle, and shallow. But you, Bordeaux, are like a friend who is – always, everywhere, in grief and misfortune – a comrade, ready to help us or share our quiet leisure. Long live our friend, Bordeaux!
XLVII
The fire is out; the golden coal is barely filmed with ashes; the steam weaves in the faintest stream, and the grate faintly breathes some warmth. Pipesmoke goes up the chimney. The bright goblet still fizzes on the table. The afterdusk comes on. (I like a friendly conversation, a friendly glass of wine at the time that's called, though I've never seen why, the time between the wolf and dog). Now the two friends talk.
XLVIII
"Well, how are the fair neighbors? How's Tatiana? How's your lively Olga?" "Just a half glass more… That'll do, my good man… They're all well; they send you their regards… Ah, my dear friend, how lovely Olga's shoulders have become! What breasts! What a soul!… Let's visit them someday; they'd appreciate it; otherwise, my friend, you tell me how it looks – you dropped by twice then never showed your face again. In fact – I'm such an idiot! You're invited there next week."
XLIX
"Me?" "Yes, it's Tatiana's name day on Saturday. Olinka and her mother asked me to ask you, and there's no reason you shouldn't say yes." "But there'll be crowds, all kinds of rabble." "There won't be anyone, I'm sure. Who would be there? Just her family. Let's go, do it as a favor to me. Well?" "All right." "You're a prince!" And with these words he drained his glass, toasting his fair neighbor – and then talked about Olga some more, and some more. That's love!
L
He was merry. Two weeks from now the happy date was set, and the mysteries of the marriage bed and love's sweet crown awaited him. He never dreamed of Hymen's cares and woes, the chill and boredom that followed her. We, on the other hand, the enemies of Hymen, see home life as a sequence of dull scenes, like a novel by Lafontaine. O my poor Lenski! He was born married.
LI
He was loved – or so he thought – and he was happy. The faithful man is a hundred times blessed; the man who, having curbed cold intellect, can lay back in the heart's sweetness like a drunken traveler bedded down for the night, or (to put it more tenderly) like a butterfly absorbed in a spring flower; but I pity the man who foresees everything, who's never dizzy, who hates the interpreted meaning of every word, every gesture, whose heart life has chilled, who's been cut off from dreams!
CHAPTER FIVE
Never know these awful dreams,
​My Svetlana!
​Zhukovski
I
That year the autumn weather was long abroad; nature kept waiting for winter. No snow fell until January, on the night of the second. Waking early, Tatiana saw from her window the whitened yard, flowerbeds, roofs and fences; delicate patterns on the panes; the trees in winter silver, cheerful magpies outside, and the hills softly overspread with winter's brilliant carpeting. All's bright, all's white around.
II
Winter! Celebrating, the peasant inaugurates the track in a flat sleigh; his nag, sensing the snow, shambles at something like a trot. Plowing up fluffy furrows, a bold kibitka flies: the driver – red-sashed, in a sheepskin coat – sits up on his box. A houseboy runs about, his runt of a dog seated on a handsled, himself transformed into a steed, one of his fingers already frozen. It hurts but still he laughs – while his mother scolds him from the window….
III
But maybe this isn't your sort of picture, all this lowly, unrefined nature. Warmed by the god of inspiration, another poet has already painted for us, in luxurious language, the first snow and every shade of winter's delectations. I'm sure he'll captivate you with his pictures, in flaming verse, of secret sleigh rides; but I have no intention of competing with him just now, or with you, bard of the young Finnish Maid!
IV
Tatiana (Russian to the core, not knowing why herself) loved the Russian winter in all its cold beauty: sunlit rime on a frosty day, and sleighs, and, at late dawn, the radiance of rosy snow, and the Twelfth Night dusks. In their house, those nights were celebrated in the old style: the servant girls from the whole estate told the young ladies' fortunes, and each year they predicted military husbands and the march for them.
V
Tatiana believed all the old peasants' lore – dreams, tarot, lunar readings. She was troubled by portents: all objects mysteriously foretold her something; her breast would tighten with presentiments. The mannered tomcat sitting on the stove, purring, would wash his little muzzle with his paw – to her a sure sign that guests were coming. Suddenly seeing the new moon's two-horned face in the sky on her left,
VI
she'd tremble and grow pale. Or when a falling star flew along the dark sky and dissolved, then Tanya, worried, would hurriedly, while the star still rolled, whisper to it her heart's desire. Whenever she happened to meet a black monk, or when, out in the fields, a swift hare ran across her path, then, paralyzed with fright, full of dire forebodings, she'd fear some calamity.
VII
But even in her terror she found a secret charm: nature made us this way, given to contradictions. Christmas is here – now that's joy! Youth senses it – who has no regrets, before whom the distances of life lie luminous, unlimited; old age senses it – through spectacles, at its graveside, everything lost already beyond recovery; it couldn't matter less: hope lies to them with its childish lisp.
VIII
Tatiana watches the drowned wax with a curious gaze: its wondrous cast pattern announces some wondrous thing to her. One by one, rings are taken from a dish full of water; hers is lifted just as an old song is being sung: "Everyone is rich there, with huge heaps of silver. Luck and Glory will visit those we sing to!" But the sad tune of this song foreshadows loss: "Kit" is an omen that girls find sweeter.
IX
The night is frosty; the whole sky is clear; the splendid choir of heavenly lights flows gently, in unison… Tatiana, in her low-cut dress, comes out into the wide courtyard; she trains a mirror on the moon, but only the sad moon trembles in the dark glass…. Listen!… the snow creaks… a passerby; on tiptoe, she goes up to him, her little voice more tender than a flute's air: "Who are you?" He turns, and answers, "Agafon."
X
Tatiana, planning to conjure that night, has followed her nurse's advice and secretly ordered a table for two to be set in the bathhouse. But suddenly Tatiana's afraid… And I – remembering Svetlana – I'm also afraid; so leave it be… we won't conjure with Tatiana. Tatiana has taken off her silk sash, undressed, and gone to bed. Lel hovers over her, and there's a girl's mirror under her down pillow. Everything's quiet. Tatiana's asleep.
XI
And Tatiana dreams an incredible dream. She dreams that she's walking over a snowy lawn, wrapped in a sad mist. In front of her, between the snowdrifts, a churning, dark, and frothy stream, unchained by the winter, rushes, swirls its waves; two thin poles, glued together by a piece of ice (a small, perilous, rickety bridge), are laid together across the torrent; and there, confused, beside the rushing water, she stopped.
XII
As if at a troubled parting, Tatiana murmurs over the stream; there's nobody on the other side who could lend her a hand. But suddenly a snowdrift stirred. Who came out from under it? A large bear, his coat ruffled. Tatiana yelled and he started roaring and then stretched out to her a sharp-clawed paw. Steadying herself, she leaned on it with a trembling hand and worked her way apprehensively across the stream; walked on – and then what? The bear followed her.
XIII
Not daring to look back, she walks even faster, but she can't escape from the shaggy footman; grunting, the hateful bear keeps lumbering on. There's a wood before them; the pines are motionless in their frowning beauty; all their branches are weighed down with snow; through the tops of bare aspens, birches, lindens, the light of the night's luminaries shines; there's no path; bushes, pitfalls, all are drifted over by the blizzard, plunged deep in snow.
XIV
Tatiana goes into the forest; the bear follows; the yielding snow comes up to her knees; now a long branch suddenly catches her by the throat, or it tears her golden earrings from her ears; now a small wet shoe, come off her charming foot, sticks fast in the brittle snow; now she drops her handkerchief – there's no time to pick it up, she's frightened, hears the bear behind her, and is even too shy to lift, with a shaking hand, the hem of her dress; she runs; he stays behind her; and then she hasn't the strength to run.
XV
She's fallen into the snow; deftly, the bear snatches her up and carries her; she's submissive, in a faint; doesn't move, doesn't breathe; he hurries with her along a forest road; suddenly, among the trees, there's a humble cottage; dense wildwood all around; from every side it's drifted over with desolate snow; a window glows brightly; and cries and noise come from inside the hut; the bear says, "My cousin's here; warm yourself a little in his house," and then goes straight into the hallway and lays her down on the threshold.
XVI
Tatiana comes to, looks around: no bear; she's in a hallway; there's shouting behind the door and the clinking of glasses as at some big funeral. Not seeing a drop of sense in this she looks furtively through the chink – and then what? She sees… monsters, seated around a table: one with horns and a dog's face; another with a rooster's head; here's a witch with a goat's beard; here's a skeleton, prim and proud; over there's a short-tailed dwarf; and there a creature half crane, half cat.
XVII
Scarier still, and still more wondrous: there's a crab riding a spider; there's a red-capped skull on a goose's neck; there a windmill dances a squat-jig and rasps and waves its vanes. Barks, laughter, singing, whistling, claps, talk, and stamping hooves! But what did Tatiana think when she saw among the guests the one she loved and feared – the hero of our novel! Onegin sits at the table and gazes stealthily through the door.
XVIII
He gives a sign – and everyone bustles; he drinks – all drink and shout; he laughs – all burst out laughing; he knits his brows – all quiet down; it's clear that he's the master there; and already Tanya is not so awestruck, and, being curious, she opens the door a little…. Suddenly the wind blows, putting out the chandeliers; the gang of goblins flinches; Onegin, his eyes flashing, rises from the table with a clatter; all rise; he marches to the door.
XIX
And she's afraid and quickly tries to flee: impossible; turning around, she wants to scream – but can't; Eugene has pushed open the door and there she is, under the gaze of the hellish specters; ferocious laughter wildly echoes; all of their eyes, hooves, curved noses, tufted tails, tusks, mustaches, bloody tongues, horns, and bony fingers – all point at her as one and they all cry: "Mine! Mine!"
XX
"Mine!" said Eugene fiercely, and like that the whole gang vanished; the young girl stayed with him alone in the frosty dark; Onegin gently leads Tatiana to a corner and sets her down upon a shaky bench and lets his head sink on her shoulder; suddenly Olga comes in, followed by Lenski; light gleams; Onegin draws back his raised arm and his eyes roam wildly, and he berates the uninvited guests; Tatiana lies there, barely alive.
XXI
The argument grows louder and louder: suddenly Eugene grabs a long knife, and Lenski goes down: the shadows have thickened; an awful cry echoes… the cabin lurches… and Tanya wakes, terrified…. She looks around – it's already light in the room; dawn's crimson ray plays in the window through the frozen pane; the door opens. Olga comes in to her, pink as the northern morning sky and lighter than a swallow. "Tell me," she says, "who did you see in your dream?"
XXII
But, hardly noticing her sister, she lies in bed with a book, turning page after page, and says nothing. Though that book had no poet's sweet inventions, no pictures, nor any particular wisdom, still neither Virgil, nor Racine, nor Scott, nor Byron, nor Seneca – not even a ladies' fashion magazine ever engrossed anybody so much: friends, it was Martin Zadeck she read – leading Chaldean guru, diviner, interpreter of dreams.
XXIII
One day a door to door salesman had peddled this profound work into their solitude, finally giving it to Tatiana for a broken set of Malvina and three rubles fifty, also taking off their hands a grammar, a book of vulgar fables, two "Petriads," and Marmontel, Book Three. Martin Zadeck soon became a favorite of Tanya's. He cheers her up in all her sorrows and sleeps at her side, never leaving.
XXIV
The dream disturbs her. Not knowing what to make of it, Tatiana wants to discover the meaning of the terrible chimera. In the brief index, in alphabetical order, she finds the words: bear, blizzard, bridge, dark, fir, fir forest, hedgehog, raven, storm, and so on. Even Martin Zadeck can't clear her mind; the ominous dream foreshadows all sorts of sad adventures. She worried about it for days.
XXV
But look, crimson-fingered Aurora leads out from the morning meadows, along with the sun, the merry name-day festival. Dame Larin's house is full of guests since morning; whole families of neighbors have converged there, in sledded coaches, kibitkas, britskas, sleighs. There's jostling in the vestibule, commotion; new faces meet in the hallway, pugs bark; there's the smack of girls' kisses, noise, laughter, the crowded threshold, the bows, the scraping of feet, the shouts of wet nurses and the cries of children.
XXVI
Fat Pustyakov came with his well-fed wife; Gvozdin, fine farmer, the owner of starving serfs; the Skotinins, a gray-haired couple with children from two to thirty years of age; Petushkov, the local dandy; my first cousin Buyanov, dusted with fluff, in a peaked cap (as you'd know him); and Flyanov, the retired lawyer, a heavy scandalmonger, an old rogue, glutton, bribetaker, and buffoon.
XXVII
Monsieur Triquet arrived with Panfil Harlikov's family – a wit, come recently from Tambov, red-wigged and bespectacled. Like a true Frenchman, Triquet has in his pocket a stanza for Tatiana that goes to a children's tune: "Reveillez-vous, belle endormie." He'd found this stanza printed in an old almanac and – resourceful poet – had brought it to light from that dust, boldly replacing "belle Nina" with "belle Tatiana."
XXVIII
And now from the garrison nearby – idol of the older girls, prize of the local mothers – a Company Commander has arrived; he enters…. Ah, news – and what news it is! there's to be regimental music: "the Colonel's ordered it himself." What fun! A ball! The young girls skip in anticipation. But dinner's served. They go to the table in pairs, arm in arm. The girls cluster near Tatiana, the men across from her; and the crowd buzzes as, crossing themselves, they sit down to dine.
XXIX
The talking's quieted now as they eat. Plates and dishcovers clatter on all sides and glasses jingle. But gradually the guests raise a general racket. No one listens; they shout, laugh, argue, and squeal. All of a sudden – the doors are flung open: Lenski comes in, Onegin with him. "Good God!" the lady of the house cries out. "At last!" The guests make room; they quickly move chairs and plates aside; they call out, they seat the two friends
XXX
– seat them directly facing Tanya, and paler than the morning moon, and more tremulous than the hunted doe, she doesn't raise her darkening eyes. A passionate glow pulses stormily within her; she can't breathe, feels faint; she doesn't hear the two friends' greetings; tears are on the verge of trickling from her eyes; the poor thing is about to faint – but reason and willpower prevailed. In a low voice she spoke a word or two through her teeth and managed to stay at the table.
XXXI
Tragiconervous scenes, girls' fainting fits, tears, for a long time now Eugene could not abide these: he'd been through enough of them. Just to find himself at this huge feast, the odd fellow was out of sorts already. But, noticing the pale girl's trembling manner, angrily lowering his gaze, he grew truly annoyed and, fuming, swore he'd get at Lenski, that he'd have his revenge. Now, exulting beforehand, he began to mentally sketch caricatures of all the guests.
XXXII
Of course, it wasn't only Eugene who might have seen Tanya's confusion; but at the time the focus of all eyes and remarks was a rich pie (oversalted, unfortunately); and here, between the meat and the blancmanger, Tsimlyanski wine is brought already, in a bottle sealed with pitch, followed by an array of narrow, long wineglasses that remind me of your waist, Zizi, my soul's own crystal, object of my naïve verse, alluring vial of love, you, from whom I used to be drunk!
XXXIII
Ridding itself of its damp cork, the bottle pops; the wine fizzes; and now, solemn-faced, long tortured by his stanza, Triquet stands up; the assembly keeps a deep silence before him. Tatiana's barely alive; Triquet, addressing her, a slip of paper in his hand, proceeds to sing, off key. He's hailed with praise and applause. She has to drop him a curtsy; at which the poet, modest though great, is the first to drink her health as he hands her the stanza.
XXXIV
Now come greetings, congratulations; Tatiana thanks them all. Then, when it was Eugene's turn, the girl's exhausted air, her lassitude and discomposure, brought up some pity in his soul: he bowed to her in silence, but somehow the look in his eyes had a wondrous tenderness. Whether because he was truly touched or in teasing jest, whether freely or unwillingly, somehow his look showed tenderness: it revived Tanya's heart.
XXXV
The chairs, as they are pushed back, clatter; the crowd pushes into the drawing room: in this way bees, from their luscious hive, fly towards the meadow in a noisy swarm. Happy with the festive dinner, neighbors almost yawn in front of each other; the ladies have settled by the hearth; the girls whisper in a corner; the green-baized tables are unfolded: eager cardplayers – a monotonous family, all sons of avid boredom – are drawn by boston, omber for the old-fashioned, and whist, presently in style.
XXXVI
Whist's heroes have already played eight rubbers; they've changed their seats eight times – and tea is brought. I like to tell the time by dinner, tea, and supper. In the country we know the hour without any trouble: the stomach is our trusty timepiece; and, on that subject, I'll point out that in my stanzas I go on about feasts, about wine corks and various dishes, as often as you, divine Homer, idol of thirty centuries!
XXXVII, XXXVIII
…………………………
XXXIX
But tea is brought: scarcely have the girls daintily taken hold of their saucers when from behind the door of the long hall there's the sudden sound of bassoon and flute. Roused by the sudden thunder of the music, leaving aside his tea with rum, Petshukov, the local Paris, goes up to Olga; Lenski, to Tatiana; Miss Harlikov, a marriageable girl getting up there in age, is taken by my Tambovan poet; Buyanov has whirled off Dame Pustyakov; and all have spilled out into the hall, and the ball shines in full glory.
XL
At the start of my novel (see Chapter One) I wanted to describe, in the style of Albano, a Petersburg ball; but, distracted by an empty daydream, I became engrossed in recollecting the little feet of some ladies I know. O little feet, enough wandering after your narrow tracks! Now, betrayed by my youth, it's time I grew more sensible, improved my diction and behavior, and kept this fifth chapter free of digressions.
XLI
Monotonous and mad as the whirl of youth, the noisy whirl of the waltz revolves, pair after pair spins by. Nearing the moment of revenge, Onegin, chuckling to himself, goes up to Olga, spins quickly with her near the guests, then sits her down on a chair and starts to talk of one thing and another; after a minute or two he takes up the waltz with her again. Everyone's shocked. Lenski himself can't believe his own eyes.
XLII
Now the mazurka starts. Time was, when the mazurka's thunder sounded, everything in a huge ballroom trembled, the parquet floors cracked under heel, the window frames shook, rattled; now it's not that way; like ladies, we, too, glide over the lacquered boards. But in small towns and out in the country, the mazurka still holds its pristine charms: saltos, heel-play, mustachios are still the same; they haven't been changed by highhanded fashion, our tyrant, the plague of today's Russians.
XLIII
………………………….
XLIV
Buyanov, my lively cousin, leads Tatiana with Olga toward our hero; deft Onegin takes Olga. He steers her, gliding nonchalantly, and, bending down, tenderly whispers some common song to her, and squeezes her hand – and the rosy flush of her conceited face glows brighter. My Lenski has seen it all; he flares up, beside himself; in jealous indignation, the poet waits for the end of the mazurka and asks her for the cotillion.
XLV
But no, she can't. Can't? But what is it? Why, Olga's already given her word to Onegin. Ah, good God, good God! What's this he hears? She could.… How is that possible? Barely out of swaddling clothes, a giddy child, and a tease already! She's already schooled in deceit, she's already learned how to betray! Lenski hasn't the strength to take the blow; cursing women's trickery, he goes out, calls for a horse, and gallops off. A brace of pistols, two bullets – nothing more – will, like that, decide his fate.
CHAPTER SIX
There, where the days are gray and short,
A people is born for whom death holds no sadness.
​Petrarch
I
Noticing that Vladimir had vanished, Onegin, pursued by ennui once more, fell into thought at Olga's side, pleased with his vengeance. Olinka yawned too, and looked around for Lenski, and the endless cotillion irked her like an oppressive dream. But it's ended. They go in to supper. The beds are made. Guests are given their rooms for the night – from the entrance hall up to the maids' quarters. They all need restful sleep. My Onegin has driven home to sleep alone.
II
Everything's grown quiet. In the drawing room, heavy Pustyakov snores beside his heavy wife. Gvozdin, Buyanov, Petushkov, and Flyanov (who's not feeling too well) have bedded down on chairs in the dining room, with Monsieur Triquet on the floor in an underwaistcoat and an old nightcap. In Tatiana's and Olga's rooms, all the girls are wrapped in sleep. Alone, at the window, sadly lit by Diana's beam, poor unsleeping Tatiana looks out on the dark field.
III
She's pierced to the bottom of her soul by his unexpected appearance, the momentary softness of his eyes, and his strange behavior with Olga. She simply can't understand him. Jealous anguish troubles her, as if a cold hand pressed on her heart; as if, beneath her, a black and rumbling abyss had opened…. "I'll die," Tanya says, "but it's sweet to die from him. I won't protest: why would I? He can't bring me happiness."
IV
Onward, onward, my story! Someone new claims our attention. Five versts from Krasnogorie, Lenski's estate, there lives and thrives to this day, in philosophical reclusion, Zaretski, once a brawler, a gambling capo, chief rakehell, and barroom magistrate, but now a kind and simple unwed patriarch, a steadfast friend, a peaceful landowner, even an honorable man: so does Time reinvent us.
V
Time was, the flattering voice of society used to praise his wicked daring: it's true that he could shoot an ace from twelve yards, and that in battle once, in a fine frenzy, he distinguished himself by boldly toppling from his Kalmuk steed into the mud, swine drunk, and being taken prisoner (a prize hostage!) by the French – a modern Regulus, that god of honor, he gave himself over to captivity so that he could, each morning, drain two or three bottles on credit at Very's.
VI
Time was, he talked a good game, knew how to trick a fool and truly fool a clever man, up front or on the sly; some of his tricks, though, did not go unpunished; sometimes he got trapped like a fool himself. He knew how to carry on a lively dispute, answer sharply or unclearly, now craftily hold his tongue, now craftily make a scene, how to get two young friends to quarrel and hustle them onto the marked-out ground,
VII
or have them make up and the three of them go to lunch, and later, out of earshot, badmouth them with some gossip or a cutting remark…. Sed alia tempora! Devilment (like dreams of love, another wild impulse) goes out of us along with youth. As I've said, this Zaretski, having finally found a shelter from the storm under the musk cherries and the acacias, lives like a true philosopher, plants cabbages like Horace, breeds ducks and geese, and teaches his children the ABCs.
VIII
He wasn't stupid; and my Eugene, while he didn't think much of his heart, liked both the spirit of his judgments and the sane way he talked. He'd visit him with pleasure, so he was hardly surprised when he saw him the next morning; after the first pleasantries, Zaretski, interrupting the conversation he'd started, handed Onegin a letter from the poet. Onegin went over to the window and read it to himself.
IX
It was a pleasant, gentlemanly, brief challenge: politely, with cold clarity, Lenski called out his friend to a duel. Onegin, turning on instinct to this kind of messenger, wasting no words, said he was "always ready." Zaretski got up without explanation – he didn't want to stay longer, he'd a lot of things to do at home – and left right away; but Eugene, alone with his thoughts, was upset with himself.
X
Which served him right: called before the bench in his own secret court, he accused himself of much: first, he'd been wrong to mock a timid, tender affair so casually the night before; and second: why, let a poet rave on! It's forgivable at eighteen. Eugene, loving the youth with all his heart, should not have acted like a loose cannon, a powder keg, a brawler, but like a sensible man of honor.
XI
He could have shown some sympathy instead of bristling like a beast; he should have calmed the youthful heart. "But now," he thinks, "too late, too late; the time's gone…. And what's more, an old duelist's involved himself – a glib, wicked gossip…. Of course, his jibes should be met with contempt; but the whisperings, the snickering of fools…" And there you have it – public opinion! Our idol, honor's mainspring! This is what the world turns on!
XII
The poet, boiling with impatient rage, waits for the answer at home. And here's the answer, solemnly delivered by the windbag neighbor. Now, what a blessing for the jealous one! He kept fearing that the rogue would somehow joke his way out, coming up with some way to dodge the bullet. Now his doubts are resolved: tomorrow, before daybreak, they'll drive to the mill, raise their pistol hammers at one another, and aim at the thigh or the temple.
XIII
Fuming, having decided that he hated the tease, Lenski had no desire to see Olga before the duel. He kept checking the sun, his watch; at last he gave it up – and found himself over at his pretty neighbor's. He thought that by coming over he'd embarrass Olinka, upset her; but nothing of the sort: just as before, Olinka skipped down the porch to welcome the poor bard, the personification of giddy hope, lighthearted, merry, carefree, – in fact, just as she'd been.
XIV
"Why did you leave so early last night?" was her first question. All of Lenski's senses clouded, and he hung his head in silence. Before this clear glance, this soft simplicity, this lively soul, all jealousy and irritation vanished. He looks with sweet tenderness; he sees; he's still loved! Beset by remorse, he's already prepared to ask her forgiveness, he quivers, can't find words: he's happy, he's almost fine….
XV, XVI
……………..
XVII
And pensive, drained again here with his darling Olga, Vladimir can't make himself remind her of the night before. "I'll be her savior," he thinks. "I won't let some seducer tempt a young heart with sighs and compliments, nor let a hateful poison worm gnaw the lily's little stalk, nor let a blossom two mornings old wither still half-blown." What this all meant, friends, was: lock and load.
XVIII
If he had known the wound that burned the heart of my Tatiana! If Tatiana knew, if she could have known that tomorrow Lenski and Eugene would compete for a tomb's shelter, ah, then, maybe, her love could have brought the two friends together again! But no one, even by chance, had discovered the first thing about her passion. Onegin said nothing about it; Tatiana pined away in secret; only the nurse might have known – but she was a dimwit.
XIX
Lenski was distracted the whole evening, taciturn one minute, cheerful the next; but stepchildren of the Muse are always this way; his brow furrowed, he'd sit down at the clavichord and play a few chords on it; or else, staring at Olga, he'd whisper, "I'm happy, aren't I?" But it's late; time to go. His heart contracted, full of its ache; as he said goodbye to her it seemed to break apart. She looks him in the face. "What's the matter with you?" "Nothing." And he makes for the porch.
XX
On coming home he checked his pistols, then put them back in their case and, undressed, opened Schiller by candlelight: but there's one thought enfolding him; his sad heart doesn't sleep: he sees Olga before him, in unspeakable beauty. Vladimir closes the book, picks up his pen; his verses – full of love's nonsense – sound and flow. He reads them aloud in a lyric fever, like drunken Delvig at a feast.
XXI
It happened that these verses were preserved; I have them; here they are: "Where are you going, where have you gone, my golden days of spring? And what will my tomorrow bring? Where's the day I look upon, or try to? It's hidden in the gloom. No matter that; fate's law is just. If I go down, pierced by the dart, or if it flies by – all is right; there is a time for waking and a time for sleep; the weary day is blessed, and blessed is the fall of the dark!
XXII
"The ray of dawn will gleam tomorrow, the brilliant day will shine; and maybe I'll go down into the mysterious shade of the tomb, and slow Lethe will swallow all word of the young bard; the world will forget me, but you, won't you come, lovely girl, to shed a tear on my untimely grave, and turn and think: he loved me, to me alone he gave the sad dawn of a stormy life!… Love of my heart, desired friend, come to me, come: You are my bride!"
XXIII
In this way he wrote, "obscurely and limply" (what we call romanticism – though I see no romanticism in it at all; but what's that to us?), and finally, before dawn, letting his weary head sink down, on the trendy word "ideal," Lenski gently dozed off; but he'd hardly lost himself in sleep's bewitchment when the neighbor came into the silent study and woke him with the call, "Time to get up – it's past six already. Onegin will be waiting for us."
XXIV
But he was wrong: Eugene was sleeping like the dead. Now the night's shadows wane, and the rooster greets the dawn; Onegin sleeps away soundly. By now the sun rides high, and shifting flurries sparkle and spin, but Onegin still hasn't left his bed, sleep still hovers above him. Now at last he wakes and pulls open the curtains; he looks out – and sees that it's already long past time to go.
XXV
He rings quickly – and Guillot, his French valet, comes running in with his dressing gown, slippers, and linen. Onegin dresses in a hurry, and orders his valet to get ready to go with him and to bring his pistol case. The racing sleigh is ready; he gets in and flies to the mill. There at last, he tells his valet to follow him with Lepage's deadly barrels and has the horses moved off into a field with two small oaks.
XXVI
Leaning on the dam, Lenski had long been waiting impatiently, while Zaretski, village handyman, was critiquing the millstone. Onegin came up with apologies. "But where," says the amazed Zaretski, "where's your second?" A pedant of dueling, methodical, a classicist even, he wouldn't allow one man to lay out the other in any old way, but only according to the strict, long-established rules of the art (for which we should give him credit).
XXVII
"My second?" Eugene said. "He's right here: my friend Monsieur Guillot. I can't imagine there's a problem with this: he might be unknown, but surely he's a reputable fellow." Zaretski bit his lip. Onegin asked Lenski, "Well, should we start?" "I'm ready if you are," said Vladimir. And they went behind the mill. At a distance, our Zaretski and the "reputable fellow" make a solemn deal, while the two enemies stand by, eyes lowered.
XXVIII
Enemies! How long is it since bloodthirst turned them away from each other? How long is it since they happily shared their hours of leisure, meals, thoughts and deeds. Now, horribly, like foes in a blood feud, as in an awful, enigmatic dream, each one coolly plans the other's destruction…. Shouldn't they just burst out laughing before their hands are crimsoned? Shouldn't they part as friends? But fashionable rivalry always fears false shame.
XXIX
The pistols are out and gleaming now. The mallet clanks against the ramrod. The balls go into the faceted barrel, and the hammer clicks for the first time. A grayish streamlet of powder now pours into the pan. The jagged, tightly screwed-in flint is drawn back again. Guillot, disconcerted, takes his stand behind a nearby stump. The two foes drop their cloaks. Zaretski perfectly paces off thirty-two steps; he positions his friends apart at the farthest mark, and each lifts his pistol.
XXX
"Now march." The two foes, coolly, not aiming yet, with firm tread, slowly, steadily walk four paces, four deadly stairs. Still advancing, Eugene then began to raise first, gently. Now they've stepped five more paces, and Lenski, closing his left eye, started to level also – but just then Onegin fired…. The clock of fate has struck: in silence the poet drops his pistol.
XXXI
He softly lays his hand on his breast and falls. His misted eyes show death, not pain. In this way, slowly, down the hillside, shining and sparkling in the sun, a chunk of snow falls. Washed with sudden cold, Onegin hurries to the youth, looks, calls him…in vain: he's gone. The young poet has met an untimely end! The storm's blown over; the beautiful bloom has withered at sunrise; the fire on the altar has gone out!…
XXXII
He lay motionless, his brow strangely peaceful. He'd been shot clean through under the breast; steaming, the blood flowed from the wound. One moment earlier, in this heart, inspiration, hate, hope, and love had throbbed, life played, blood burned; now, as in a deserted house, everything is still and dark, it's become forever silent. The shutters are closed. The panes are whitened with chalk. The lady of the house is gone. But where, God knows. All trace is lost.
XXXIII
It's fun to infuriate a hapless foe with a pointed epigram; fun to watch how, stubbornly lowering his horns to charge, he catches himself in the mirror and is ashamed of what he sees; even better, friends, if, fool that he is, he howls out, "That's me!" Best of all – to silently prepare an honorable grave for him and, at a gentlemanly distance, aim quietly at his pale forehead. But it won't be so much fun to send him on to his forefathers.
XXXIV
What if, at that point, it's a young friend of yours struck by your pistol, who, out drinking, insulted you with a mocking look or remark or some other little thing? Tell me: how would you feel in your soul when, motionless on the ground, at your feet, with death on his brow, he'd gradually stiffen, when he'd be deaf and unanswering to your desperate appeal?
XXXV
In an anguish of heart's remorse, squeezing the pistol, Eugene looks at Lenski. "Well, what do you know?" the neighbor said, "He's dead." Dead!… Shaken by this awful word, Onegin walks off with a shudder and calls his men. Zaretski carefully lays the frozen corpse on the sleigh; he's driving the dread cargo home. Sensing the corpse, the horses snort and jib, wetting the steel bit with white foam, and off they fly like an arrow.
XXXVI
My friends, you're sorry for the poet: withered in the first bright bloom, all hopes unfulfilled, scarcely out of his baby clothes. Where is the passion, the noble aspiration of young thoughts and emotions, exalted, tender, bold? Where are love's turbulent desires, the thirst for knowledge, for labor, the dread of vice and shame, and you, sweet daydreams, you, glimmers of the hereafter, you, visions of sacred poetry.
XXXVII
Maybe he was born to help the world or, at the least, to win glory; his silenced lyre might have rung, resonant and uninterrupted, down the years. Perhaps, on the world's stairway, a high stair awaited the poet. Perhaps his martyred ghost has carried off with him a sacred mystery, and a life-creating voice is dead to us, and his shade, prisoned in the grave, will never hear the hymn of mankind, the blessing of the ages.
XXXVIII
………………………………..
XXXIX
And then again: maybe the poet faced an ordinary life. His youth would have passed: his soul's fire would have cooled. He would have changed in many ways: said goodbye to the Muses, married, moved to the country where, happy and cuckolded, he'd sit around in a quilted housecoat; at forty he'd have learned the hard truth of life, gotten the gout, drunk, eaten, moped about, grown fat, weakened, and at last, in his bed, died surrounded by children, weeping women, and doctors.
XL
But, reader, be that as it may, the young lover, the poet, the pensive dreamer, has been killed by a friend's hand! There is a place: outside of the village where this child of inspiration lived, two pine trees grow there, joined at the roots; little streams off the neighboring valley's brook have meandered beneath them. It's there the ploughman likes to rest and reaperwomen come to dip their ringing pitchers in the waters; there, by the brook, in the dense shade, a simple monument is set.
XLI
Beneath it (as the spring rains start to fall on the herbfields) the herdsman, braiding his mottled, rope-bottomed shoe, sings of the Volga fishermen; and the young city girl who summers in the country, when, riding headlong on horseback, alone, she roves the fields, halts her steed beside it, tightening the leather rein; and, lifting the gauze veil of her hat, she glancingly reads the plain inscription – and a tear dims her soft eyes.
XLII
And she rides at a walk in open country, sunk in a daydream; and her soul is long filled, flitteringly, with Lenski's fate; and she thinks, "What's happened to Olga? Was she heartsick for very long? Or did her tears soon pass? And where's her sister now? And where's that social recluse, the stylish foe of stylish beauties, where's that brooding oddball, the young poet's killer?" I'll tell you everything in due course.
XLIII
But not now. Though I love my hero with all my heart, though I'll return to him, of course, I'm not in the mood for him now. The years incline toward austere prose, the years chase dashing rhyme away, and, I confess with a sigh, I dangle after her more lazily myself. My pen has lost its former bent to scribble over every loose sheet of paper; other cold dreams, other grave worries, both in the social welter and in the still of the night, disturb my soul's sleep.
XLIV
I've learned the voice of other desires, I've come to know new sadness; but I've no expectations for the former, and I miss the old sadness. Dreams, dreams! Where is your sweetness? Where is (its stock rhyme) youth? Can it really be true that its garland is finally withered? Can it really be true, with no elegiac conceits, that the springtime of my days is genuinely fled (as I kept jokingly saying before) and will truly not return? Can it be true that I'll soon be thirty?
XLV
So! My noontide's here – I see I've got to admit this. But, anyway, let's part as friends, O my carefree youth! My thanks for the pleasures and the melancholy, the sweet torments, the buzz, the fuss, the feasts, for everything, for all your gifts – my thanks to you. I've delighted in you through turmoil and repose… and in full. Enough! Now, with a clear soul, I'm setting out on a new course of rest from my old life.
XLVI
Let me look back. Goodbye now, bowers where I passed my days in the backwoods, indolent, filled with passion and with pensive dreamings. And you, young inspiration, stir my imagination, enliven the heart's slumber, fly to me more often, don't let a poet's soul grow cold, callous, crust-dry, and, finally, be turned to stone in society's deadening intoxication, in that slough where I bathe with you, dear friends!
CHAPTER SEVEN
Moscow! Russia's favorite daughter!
Where can we find your equal?
​Dmitriev
How can you not love our native Moscow?
​Baratinski
"Badmouthing Moscow! That's what comes from seeing the world! Where's it better, then?"
"Where we are not."
​Griboedov
I
Chased by the spring sunlight, the snows have already run in cloudy streams down the surrounding hills and onto the flooded fields. Nature, half asleep, with a contented smile, greets the morning of the year. Bluing, the heavens shine. The still transparent woods, as if with down, are going green. The bee flies from her waxen cell to gather the tribute of the field. The little valleys grow dry and take on colors. The cows are loud, and the nightingale has sung already in the still nights.
II
Spring, spring, love's season – your arrival saddens me! Such a dark stirring in my soul, my blood! In the quiet of the countryside, I bask, with such oppressive tenderness, in the scent of spring fanning my face! Or am I estranged from joy, does all that delights, enlivens, all that gleams and rejoices, cast spleen and melancholy on a soul so long dead that everything looks dark to it?
III
Or, unconsoled by the return of leaves that died in the autumn, we're brought back to a bitter loss by the fresh murmur of the woods; or, with troubled mind, do we look at nature's rebirth beside the withering of our own years, which there's no reviving. Maybe, in the middle of some poetical reverie, there comes to mind some other long gone spring that sets our heart trembling with dreams of distant lands, moonlight, an enchanted night….
IV
Now's the time: good-hearted idlers, epicurean sages, calm and lucky men; you, alumni of the Lyovshin school; you, rustic Priams; and you, sentimental ladies; spring calls you to the countryside – season of warmth, flowers, field-work, of meditative walks and seductive nights. Friends! quickly, quickly, out to the country; in overpacked carriages, with post horses or your own horses, head out from the city gates!
V
And you, indulgent reader, in your foreign calash, get out of the tireless city where you caroused all winter; let's go with my capricious Muse to hear a wood that murmurs above a nameless river, out in the country where my Eugene, an idle and despondent recluse, has just recently spent the winter, hard by young Tanya, my sweet dreamer, but where he's gone from now… leaving a sad trace.
VI
Let's go up in those hills, set in a semi-circle, where a stream, winding across a green meadow, runs to the river through a grove of lindens. The nightingale, spring's lover, sings there all night; the cinnamon rose blooms, and you can hear the stream's source babble. There's a tombstone there, in the shade of two ancient pines. The writing tells the passerby: "Here lies Vladimir Lenski, who died young, a brave death, in such a year, at such an age. Rest, young poet!"
VII
Time was, the morning breeze would sway a mysterious wreath hung from a pine bough bent down above that humble urn; time was, in the languid evenings, two young girls used to come here; and, under the moon, they wept and embraced at the grave; but now… the sad memorial is forgotten. The old trail to it, weed-choked. There's no wreath on the bough. Alone, beneath it, gray and feeble, the herdsman sings and braids his shoes, just as before.
VIII, IX
………………..
X
My poor Lenski! Sad as she was, she didn't weep long. Too bad! The young fiancee's unfaithful to her grief. Someone else caught her attention, someone else, with love's flattery, managed to lull her suffering to sleep: a Lancer knew how to enthrall her, a Lancer is her soul's love: and look! she stands with him at the altar already, her head bent modestly beneath a bridal crown, fire in her lowered eyes, a light smile on her lips.
XI
My poor Lenski! Beyond the grave, in the prison of deaf eternity, was the despondent bard troubled by the awful news of this betrayal? Or, lulled to sleep on the Lethe, blessed senseless, is the poet not troubled by anything anymore, the earth closed and mute to him?… It's this way. Indifferent oblivion awaits us beyond the tomb. The voices of enemies, friends, lovers suddenly fall silent. Only the angry chorus of heirs starts an ugly squabble over the estate.
XII
And soon Olya's ringing voice was stilled within the Larin family. A slave to his position, the Lancer had to rejoin his regiment with her. Bitterly shedding floods of tears, the old dame, as she said goodbye to her daughter, seemed scarcely alive, but Tanya couldn't cry; only a deathly pallor covered her melancholy face. When everyone came out on the porch and, taking leave, all bustled around the newlyweds' chariot, Tanya saw them off.
XIII
And, as through a mist, she gazed after them a long time…. And now Tatiana's alone, alone! Too bad! The companion of so many years, her young darling, her own dear bosom friend, has been carried far away by fate, has been separated from her forever. She roams aimlessly, like a ghost; now she looks into the deserted garden…. There's no joy for her anywhere, in anything, and she finds no relief for her suppressed tears, and her heart is torn apart.
XIV
And her passion burns stronger in this cruel solitude, and her heart speaks more loudly to her of distant Onegin. She won't see him; she has to hate him as the murderer of her brother, the dead poet… but everyone's forgotten him already, his promised bride has already given herself to someone else. All memory of the poet has sped past like smoke across an azure sky; there may be two hearts that still grieve for him…. But what's the use of grieving?
XV
It was evening. The sky darkened. Waters streamed quietly. A beetle churred. The choral throngs were already going away. Across the river, smoking, the fishermen's fire already glowed. In open country, in the moon's silvery light, sunk in dreams, Tatiana walked on and on alone…. And suddenly before her she saw, from a hilltop, a manor house, a village, a wood below the hill, and a garden beside a luminous river. She gazes, and her heart has begun to beat faster and harder.
XVI
She's troubled by doubts: "Should I keep going? Should I go back?… He isn't here. They don't know me…. I'll just take a quick glance at the house, at that garden." And so Tatiana walks downhill, barely breathing; looks around her, perplexed… and goes into a deserted courtyard. Dogs dash towards her, barking…. A gang of household serf boys has gathered at her frightened cry. The boys chased off the hounds, not without a fight, taking the lady under their protection.
XVII
"I wonder, could I take a look at the big house?" Tanya asked. The boys ran quickly to Anisia to get the hallway keys. Anisia promptly came out to her, and opened the door to them, and Tanya stepped into the empty house, where our hero had been living just recently. She looked around: in the living room, forgotten, a cue rested on the pool table; a riding crop lay on a rumpled sofa. Tanya went on. The old crone said to her: "And here's the fireplace where master used to sit alone."
XVIII
"In the winter, Lenski, our late neighbor, used to eat here with him. This way, please, follow me. This was the master's study; he would sleep here, have his coffee, listen to the steward's reports, and in the morning read a book…. And the old master lived here too; time was, on Sundays, at this very window, he'd put on his glasses and play a game of cards with me. God grant salvation to his soul and peace to his dear bones in the grave, in the damp earth!"
XIX
Tatiana looks at everything with a melting gaze, and it all seems priceless to her, all quickens her drowsy soul with a half-painful joy: the desk with its extinguished lamp, a pile of books, a carpet-covered bed at the window, and, from the window, the view through the lunar gloom, and this pale half-light, and the portrait of Lord Byron, and a small column with a cast iron statue, a figure with a clouded brow under a hat, the arms folded tightly crosswise.
XX
Tatiana stands a long while in the fashionable room like one bewitched. But it's late. A cold wind's come up. It's dark in the valley. The woods sleep above the misted river; the moon's hid behind the hill, and it's time, high time, that the young pilgrim went home; and Tanya, hiding her excitement, not without a sigh, starts out on her way back; but first she asks if she can come again to the deserted house to read the books alone.
XXI
Beyond the gate Tatiana left the housekeeper. A day later, this time at early morning, she came again to the abandoned house, and in the silent study, oblivious for a while to the outer world, she was finally alone, and long she wept. Then she turned to the books. At first she was in no mood for them, but their selection struck her as bizarre. Tatiana soon fell to reading avidly, and a different world revealed itself to her there.
XXII
Though we know that Eugene had long since turned against reading, still, he'd exempted a few books from disgrace: the bard of Giaour and Don Juan and, along with him, two or three novels which reflect the age and show modern man, accurately, with his immoral soul, dry and selfish, given to measureless dreaming, with his embittered mind boiling in empty action.
XXIII
Many pages still held the trenchant mark of fingernails; the attentive girl fixes her eyes more eagerly on these. With trepidation, Tatiana sees what thought, what observation would strike Onegin, what he tacitly agreed with. In the margins, she comes across his pencil dashes. Throughout, Onegin's soul has unconsciously expressed itself – now with a brief word, now with a crossmark, now with a question mark.
XXIV
And, gradually, my Tatiana begins to understand more clearly now – thank God – the one whom imperious fate has sentenced her to sigh after. A sad and dangerous eccentric, a creature of hell, or heaven, this angel, this proud fiend, what, then, is he? Can it be that he's an imitation, an insignificant phantasm, or else a Muscovite dressed as Childe Harold, a glossary of foreign affectations, a complete lexicon of fashionable phrases?… Mightn't he be, in truth, a parody?
XXV
Has she solved the riddle? Has she found "the missing word"? The hours run past; she's forgotten that she was due home long ago – where two neighbors have gotten together to talk about her. "What can you do? Tatiana's not a baby," the old lady says with a groan. "Why, Olinka's younger than her…. It's time, it's time; but what can I do with her? She turns down everybody with the same 'I'll never marry,' and goes on brooding and wandering the woods alone."
XXVI
"Could she be in love?" "With whom, then? Buyanov proposed: was rejected. Same with Ivan Petushkov. There was that hussar who stayed with us, Pihtin; he was so sweet on Tanya, what an effort he made with her, the flatterer! I thought, maybe she'll go for him – far from it! And once again the deal was off." "Why, what's the problem? Off to Moscow with her, to the bridal marketplace! From what I hear, there's a lot of vacancies." "Oh, my good man! My income's fixed." "You must have enough for one winter; if not, just borrow – from me, for instance."
XXVII
The old lady liked this sound and sensible advice; she checked her accounts, and decided then and there to set out for Moscow in the winter; and then Tanya hears this news…. To present herself before the exacting judgment of the fashionable world, with all her simple provincial habits and her outmoded turns of speech; to attract the mocking looks of Moscow fops and Circes… O terror! No, it's better and safer for her to stay out in the woods.
XXVIII
With the first sunlight she hurries into the fields now and, looking them over with soft melting eyes, she says: "Goodbye, peaceful valleys, and you, familiar hilltops, and you familiar woods! Goodbye, beautiful heavens, goodbye sparkling nature! I'm trading this quiet beloved world for the buzz and shine of vanities!… And you, my freedom, goodbye to you too! Where am I going? For what? What does my fate hold for me?"
XXIX
Her walks last longer. For now, a brook here, a hillock there, can't help but stop Tatiana with their charm. She still hurries to commune with her woods and meadows, as if with old friends. But the fast summer flies by. The golden autumn's come. Nature, tremulous, pale, is like a richly dressed victim…. Now, driving clouds with it, the North wind has blown, has howled, and now the sorceress, Winter herself, has arrived.
XXX
She came, scattering herself; hung in flocks on oaklimbs; lay in wavy carpets on the fields and hillsides; made the riverbanks level with the unmoving river under a soft cloak. Frost gleamed. And we're gladdened by the pranks of Mother Winter. Only Tanya's heart is ungladdened by them: she doesn't go to meet the winter, breathe the frostdust, and wash her face, shoulders, and breast with the first snow from the bathhouse roof. Tatiana dreads the winter customs.
XXXI
The day of departure is long overdue; the last hours there pass. The sledded coach that had been consigned to oblivion is inspected, relined, and made solid. The usual train of three carts carries the household goods: pans, chairs, trunks, jars of jam, mattresses, feather beds, caged roosters, pots, bowls, et cetera – well, a lot of all sorts of stuff. And now there's a commotion among the servants in the log hut, weeping farewell: eighteen nags are led into the courtyard.
XXXII
They're harnessed to the main coach: the cooks make lunch; the carts are loaded mountain-high; serf women harangue the coachmen. A bearded outrider sits on a lean and shaggy jade. Servants have run up to the gate and gather there to say goodbye to the ladies. And now they've settled in, and the old sleigh-coach creeps out of the gate, gliding. "Goodbye, peaceful places! Goodbye, hidden refuge! Will I ever see you again?" And a stream of tears flows from Tanya's eyes.
XXXIII
When we've extended the boundaries of enlightened improvement, in due course (five hundred years or so, by the best philosophical reckoning) the roads at home, no doubt, will be much altered. Paved highways will cross Russia, uniting her; cast-iron bridges will stride over the rivers in broad arcs; we'll part the mountains; dig daring tunnels under water; at every stage-post some good Christian will set up a tavern.
XXXIV
Now the roads at home are bad; forgotten bridges rot; at stage-posts the fleas and bedbugs don't give you a minute's sleep. No taverns. In a cold log hut a fancy but meager menu hangs, teasing one's hopeless appetite, while in front of the low fire some rural Cyclops takes his Russian hammer to Europe's delicate handiwork, blessing the ruts and ditches of the fatherland.
XXXV
But on the other hand, driving in winter's cold season is easy and agreeable. The winter track is smooth as a thoughtless refrain in a popular song. Then our Automedons are at the ready, our troikas never tire, and the mileposts, capturing the idle gaze, flick past one's eyes like a fence. Unfortunately, Dame Larin, wary of pricey stagecoaches, crawled along not with post horses but with her own nags, and our girl tasted the tedium of travel in full: it took them seven days and seven nights.
XXXVI
But now it's near. The ancient rooftops of white-stone Moscow already glow before them with golden crosses, ember-bright. Ah, friends, I was always so happy when the hemicircle of churches and belltowers, of gardens and domes, opened suddenly before me. Moscow, how often I thought of you during my sad exile, in my fated wanderings! Moscow!… For a Russian heart how much is blended into that sound! How much echoes there!
XXXVII
Here's Petrovsky Castle, surrounded by its park, somber, full of its recent glory. Napoleon, drunk with his run of luck, waited in vain for kneeling Moscow to give up the keys to the old Kremlin; but my Moscow never cravenly went to him; no parties, no welcome-gifts – instead she built a great fire for the impatient hero. From here, sunk in thought, he watched the terrible flames.
XXXVIII
Goodbye Petrovsky Castle, witness of fallen glory. Onward! Don't stop, get moving! The posts on the turnpike are showing white already. Now the coach bumps over the potholes along Tverskaya Street. Watch boxes flicker past, and peasant women, urchins, shops, street lamps, palaces, gardens, monasteries, merchants, little shacks, muzhiks, boulevards, towers, Cossacks, drugstores, boutiques, balconies, lions on the gates, and flocks of jackdaws on the crosses.
XXXIX
………………………..
XL
One hour goes by in this exhausting promenade, then another, and in a lane hard by St. Chariton's the sleigh-coach now stops at the front gate of a house. They've come to stay with an old aunt, now four years sick with consumption. The door is opened wide for them by a bespectacled gray Kalmuk in a torn caftan, a stocking in his hand. In the drawing room, they're met with the cry of the princess stretched out on a divan. Weeping, the old ladies embrace, and the exclamations pour forth:
XLI
"Princess, mon ange!" "Pachette!" "Aline!" "Who would have thought?" "It's been so long!" "Sit down – how strange this is! I'd swear it was a scene out of a novel!" "And this is my daughter Tatiana." "Ah, Tanya! Come here to me – I must be dreaming. Little cousin, you remember Grandison, don't you?" "What, Grandison? Oh, Grandison! Why, yes, I do, I do. Well, where is he?" "In Moscow, living near St. Simeon's; he came to see me on Christmas Eve: his son was just married.
XLII
"As for the other one… But we'll get into all that later, won't we? We'll have to show Tanya to all her relatives first thing tomorrow. It's a pity that going visiting is too much for me – I can hardly drag my feet. But you're worn out from the journey; let's all go in for a nap…. Oh, I'm so weak… my chest is tired… these days not just misery but even joy oppresses me. My dear, I'm already good for nothing…. Life is so awful when you start to get old." And here, utterly exhausted, in tears, she broke into a coughing fit.
XLIII
Tatiana's touched by the invalid's kindness and gladness; but she's ill at ease in her new home, used as she is to her own room. In a new bed, under a silken curtain, sleep doesn't come, and the early ringing of church bells, herald of the morning's tasks, rouses her from bed. Tanya sits at the window. The darkness thins; but she doesn't see her fields: there's a strange yard out there, a stable, a kitchen house, and a fence.
XLIV
And now each day they trundle Tanya on rounds of family dinners to present her languid distractedness to various grandmothers and grandfathers. There's a warm reception everywhere for these relatives come from such a distance, and exclamations, and good cheer. "How Tanya's grown! It seems only yesterday that I godmothered you!" "And that I carried you in my arms!" "And that I pulled your ears!" "And that I gave you gingerbread!" And the grandmothers, in chorus, keep repeating: "How the years do fly!"
XLV
But one can see no change in them; with them everything follows the old pattern: the spinster princess, Aunt Elena, still wears the same tulle bonnet; Lukeria Lvovna is still powdered white; Ivan Petrovich is just as stupid; Semyon Petrovich just as tightfisted; and Palageya Nikolvna has the same friend, Monsieur Finemouche, and the same spitz, and the same husband – and he, just as meek, just as deaf, is still the same sedulous clubman who eats and drinks enough for two.
XLVI
Their daughters embrace Tanya. At first in silence, Moscow's young graces look over Tatiana from head to foot; they find her somewhat bizarre, provincial, and affected, somewhat pale and thin, but on the whole not bad at all; then, giving in to nature, they befriend her, take her up to their rooms, kiss her, tenderly squeeze her hands, fluff her curls in the current style, and, in singsong voices, tell her the secrets of their young girls' hearts,
XLVII
others' conquests and their own, their hopes, pranks, daydreams. The innocent talk flows, laced with the slightest malice. Then, as payback for all their gossip, they sweetly ask for her heart's confession. But Tanya, unanswering, hears their words in a kind of daze, understands none of it, and she mutely guards her heart's secret, its fond treasure of joy and tears, sharing nothing.
XLVIII
Tatiana wants to understand the chatter, the general conversation, but everyone in the drawing room talks such incoherent, common nonsense; everything about them is so pale and neutral; even their insults are dull. Amid this sterile aridity of monologues, prying questions, news, and gossip, never once in twenty-four hours does a thought flash forth, even by chance, even at random; the lazy mind never smiles, the heart never quivers, not even in jest; and one never encounters, in this hollow world of fashion, even some slight droll bit of fun.
XLIX
A crowd of "archival youths" priggishly look Tanya over and talk about her unfavorably among themselves. One melancholy coxcomb decides she is "ideal" and, leaning against a doorframe, begins to compose an elegy for her. One time, Vyazemski, having met Tanya at some dull aunt's party, sat down beside her and was able to engage her soul; and, having noticed her near him, an old man, straightening his wig, asks about her.
L
But where Melpomene's long wail echoes, where she waves her spangled cape before an unresponsive crowd; where Thalia sleeps quietly, unlistening to the friendly applause; where the young spectator marvels at Terpsichore alone (just as it was in the old days, in your time and in mine), neither the jealous lorgnettes of ladies nor the opera glasses of the fashionable connoisseurs turned toward her from the boxes or the rows of stalls.
LI
They bring her to the Sobranie, too: the crush there, the excitement, heat, the crashing music, the candles' glare and flicker, the rapid whirl of paired dancers, the light clothes of the young beauties, the rooms flecked with people, the great ring of unwed girls, strike the senses all at once. Here washed-up fops display their impudence, their waistcoats, and their insouciant lorgnettes. Here hussars on leave hurry to arrive, thunder through, dazzle, captivate, and wing off.
LII
The night has many charming stars, there are many beauties in Moscow; but the moon is brighter than all her skymates in the airy blue; and she, whom I wouldn't dare disturb with my lyre, shines alone among girls and women like the majestic moon. With what celestial pride she touches the earth! With what voluptuousness her breast is filled! How languorous her wondrous gaze!… But that's enough, enough; stop there: you've paid your debt to folly.
LIII
Noise, laughter, hurried movements, bows, the galop, mazurka, waltz…. Meanwhile, between two aunts, next to a column, noticed by no one, Tatiana looks around and sees nothing, hates the agitated world of fashion; she's stifled here… her mind wanders back to the fields, the country, the poor villagers, to the hidden place where a clear little stream flows, to her flowers, her novels, to the shade of the linden avenues, there where she used to see him.
LIV
In this way her thoughts roam far off: the high life and this noisy ball are both forgotten, but all the while a certain imposing general never takes his eyes off her. The aunts traded a wink and both as one nudged Tanya with their elbows, and they each whispered to her: "Quickly, look to your left." "My left? Where? What is it?" "Well, whatever it is, just look…. In that crowd, see? In front…. There, where those two in uniform are…. Now he's moved away… there he is, in profile." "Who? That fat general?"
LV
But here we'll congratulate dear Tatiana on this conquest and turn aside, lest I forget the one I sing of…. And by the way, here's a few words about that: "I sing about a young friend and his numerous eccentricities. Bless my long labor, O you, Epic Muse! And since you've given me a trusty staff, don't let me wander off aslant and askew." Enough! That's a load off my back! I've paid my respects to the classic style: it's late, true, but it's a start.
CHAPTER EIGHT
Fare thee well, and if for ever,
Still for ever, fare thee well.
​Byron
I
In those days when I was quietly blossoming in the gardens of the Lyceum, when I would avidly read Apuleius (but never Cicero); in those days, in springtime, in mysterious valleys, near waters shining in the stillness, as the swans called to one another, the Muse began to visit me. My dorm room was suddenly radiant with light: in it the Muse opened a banquet of youthful imaginings, sang childish joys and ancient glories, and the heart's tremulous dreams.
II
And the world welcomed her with a smile; first success gave us wings; old Derzhavin noticed us – and gave us his blessing as he went down to the grave.
III
And I, taking as my law only the random urgings of the passions, sharing her with everyone, I led my lively Muse into the throb of parties and wild conversations – that world that's the bane of the midnight guards; and she brought her gifts there, to those mad revels, and shimmied like a little bacchante, and sang for the guests over the wine bowl; and the young people then would jostle to pursue her; and, among friends, I was proud of my volatile mistress.
IV
But I dropped out of that group – and went far away… she followed me. How many times the caressing Muse would sweeten the wordless road for me with the bewitchment of a secret story! How many times, on the Caucasian crags, like Leonore, under the moon, would she gallop on a steed with me! How many times, on the shores of Tauris, in the night's gloom, would she lead me to listen to the sound of the sea, Nereid's unceasing murmur, the deep eternal chorus of the waves, their hymn of praise to the Father of the world!
V
And having forgotten the distant capital's glitter and noisy parties in the wilds of Moldavia, she visited the nomads' humble tents; and she grew savage among them, and exchanged the language of the gods for strange, bare tongues, for the songs of the steppe she'd come to love. Then suddenly everything changed, and lo and behold! she showed up in my garden dressed as a girl from the provinces, with a sad look in her eyes and a French book in her hands.
VI
And now, for the first time, I'm taking my Muse to a high-class rout; I look over her steppeland charms with a nervous jealousy. She glides through a dense web of aristocrats, military fops, diplomats and grand ladies; now she's quietly sat down and looks around, admiring the noisy crowds, the flickering clothes and conversations, the slow parade of guests before the young hostess, the way the men darkly frame the ladies, like paintings.
VII
She likes the stately order of elite gatherings, and the chill of calm pride, and the mix of ranks and ages. But who's that standing in the select crowd, silent and nebulous? He's a stranger to everyone. Faces come and go before him like a series of tiresome ghosts. What is it on his face – spleen or injured pride? Why is he here? Who is he? Can it really be – Eugene? Him, really? So it is, indeed. – When was he blown our way?
VIII
Is he still the same, or has he calmed down? Does he still play the eccentric? Tell me, in what role has he come back? What will he be performing for us? He'll be appearing as… what? As Melmoth? A city slicker? A patriot? Childe Harold? A Quaker? A bigot? Or will he wear some other mask? Or maybe he'll simply be a nice guy like you, me, and the rest of the world? Here's my advice, for what it's worth – to get a new act. He's led us on for long enough… –"You know him?" "Well, yes and no."
IX
– Why badmouth him then? Because we nitpick incessantly, judging everything? Because to smug nonentities the rashness of a fiery soul seems either insulting or absurd? Because wit cramps in tight quarters? Because we're too often happy to take words for deeds, because ignorance is a volatile, wicked thing? Because ponderous men find trifles ponderous, and we're only comfortable and at home with mediocrity?
X
It's a fortunate man who was youthful when young; who matured at the right time; who was gradually able, with the years, to withstand the chill of life; who was never given to strange dreams; who didn't shun the fashionable rabble; who was a fop or dandy at twenty and well married by thirty; who by fifty had cleared himself of debt, private and otherwise; who calmly gained reputation, wealth, and station in turn; about whom, all his life, everyone kept saying: What an excellent fellow so-and-so is!
XI
But it's sad to think that youth was wasted on us, that we betrayed it every hour, that it tricked us; that our finest aspirations, our freshest dreams, have decayed in quick succession like leaves in putrid autumn. It's unbearable to see before one only a long series of dinners, to look at life as a familiar ritual, and to follow in the wake of the decorous crowd, sharing neither its opinions nor its passions.
XII
It's unbearable (you'll agree), to become the subject of buzzing gossip, to be seen by sensible people as an eccentric poseur or a pathetic loon, or a satanic monster, or even as my own "Demon." Onegin (to take him up again), having killed his friend in a duel, having aimlessly and listlessly lived to the age of twenty-six, unhappy with the lassitude of leisure, without a job, wife, or pastime, could think of nothing to do with himself.
XIII
A restlessness took hold of him, an inclination to move (a painful condition, a cross that few willingly bear). He left his country place, the solitude of the woods and fields, where a blood-drenched shade appeared to him each day, and set out on an aimless round of travels, prey to a single sensation – and his journeying, as with every other thing on earth, grew boring to him. Coming home, he found himself, like Chatski, going straight from shipboard to a ball.
XIV
But look! the crowd is agitated, a murmur runs through the room…. A lady approached the hostess, with an imposing general behind her. She was unhurried, neither cold nor friendly, with no condescending gaze for the others there, with no pretensions, no little mannerisms, none of the usual affectations…. Everything about her was quiet, simple. She seemed the embodiment (forgive me, Shishkov, I can't think of the translation) of le comme il faut.
XV
The ladies moved nearer to her; the old women smiled at her; the men bowed lower, trying to catch her gaze; girls moved more quietly across the room before her; and the general who had come in with her raised his nose and shoulders higher than anyone. No one would have called her a beauty; but from head to toe no one could have found in her anything "vulgar," as they say in London's high fashion circles. (I can't –
XVI
I'm very fond of that word, but I can't translate it; it's new to us and not yet popular; maybe it would serve in an epigram…. But let me return to our lady.) Winsome, unthinkingly charming, she sat at a table with the glamorous Nina Voronskoy, that Cleopatra of the Neva; and you'd surely have agreed that even Nina with her marble beauty, however dazzling, could not eclipse her.
XVII
"Could it be possible?" Eugene wonders. "Could it be her?… But really… No… What! From the deep outback of the steppes…" and each minute, tenacious, intrigued, he keeps turning his lorgnette towards this woman whose features have vaguely brought back to him a forgotten face. "Tell me, Prince, do you happen to know who that is there in the dark red beret, talking with the Spanish ambassador?" The prince looks at Onegin: "Well, I'll say, it does seem that you've been out of the social whirl for some time. Wait, I'll introduce you." "But whois she?" "She's my wife."
XVIII
"So, you're married! I didn't know. For how long?" "About two years now." "To whom?" "The Larin girl." "Tatiana!" "She knows you?" "I'm their neighbor." "Oh, come on then." The prince goes up to his wife, bringing with him his friend and relation. The princess looks at him… and if anything troubled her soul, however surprised or astounded she was, nothing betrayed her, her look was unchanged, her bow just as quiet.
XIX
But listen. It wasn't just that she didn't flinch, or go white suddenly, or blush – she never moved an eyebrow or even bit her lip. Though he examined her carefully, Onegin could find not even a trace of the old Tatiana. He wanted to start a conversation with her… and couldn't. How long had he been here? she asked. And where had he come from – from their own part of the country, perhaps? Then she gave her husband a weary look and glided off…. And he stayed there unmoving.
XX
Could this be the same Tatiana to whom, at the start of our novel, in a fine moralizing fervor – alone with her, back in that distant, stagnant province – he'd once preached ethics; the same one whose letter he's kept, in which the heart speaks, and everything is open and uninhibited; that little girl – or is he dreaming? – that humble little girl he'd passed over – could it be true that she was now so indifferent, so assured with him?
XXI
He leaves the crowded party and drives home, pensive; his sleep is bothered by a dream that's sad and charming by turn. He wakes; is brought a letter: Prince N. begs the honor of his presence at a soiree. Good God – to see her? I will, I will! And he quickly scrawls a courteous reply. What's the matter with him? What's this strange daze he's in? What is it that's stirred the bottom of that cold and sluggish soul? Vexation? Vanity? Or is it youth's worry again – love?
XXII
Once again Onegin counts the hours, once again he can't wait for the day to end. Ten o'clock strikes: he drives off, he flies there, he's at the porch; trembling, he goes in to the princess: he finds Tatiana alone and they sit together for a few minutes. No words come from Onegin's lips. Awkward, out of sorts, he barely, barely answers her. There's one persistent thought in his head. He keeps staring at her: she sits there free and at ease.
XXIII
The husband comes. He breaks up this painful conversation, recollecting with Onegin their pranks and jokes from the good old days. They laugh. Guests arrive. Now the conversation starts to be enlivened by the coarse salt of high-life malice. In the presence of the lady of the house, a flow of light nonsense flashed, without affectation and mingled with serious talk, always avoiding trite subjects, eternal verities and pedantry, and no one was shocked by its freedom and vivacity.
XXIV
Here was the flower of the capital, high nobility and fashion plates; the faces one meets everywhere, the unavoidable fools; here were wicked-looking old ladies in rose-trimmed hats; here were a few unsmiling girls; here was a diplomat, discussing state affairs; here was an old man, his white-hair perfumed, joking in the old style – with no end of wit and subtlety, though it strikes us as absurd these days!
XXV
Here was a man with a taste for epigrams who was surly about everything: the hostess's over-sweetened tea, the vapid ladies, the men's expressions, someone's remarks on a vaporous novel, the badge two sisters had been awarded, the lying reviews, the war, the snow, and his own wife.
XXVI
Here was Prolasov, who'd so distinguished himself for the baseness of his soul that you, Saint-Priest, had blunted in everyone's albums all your cartoonist's pencils; another society dictator stood in the doorway like a fashion spread, tight-coated, mute and motionless, rosy as a Palm Week cherub; and a world-traveler, an overstarched jackass, made the guests smile with his poseur's posture – and he was condemned by all with a silent exchange of glances.
XXVII
But all night my Onegin only pays attention to Tatiana: not the shy girl, in love, simple and poor – but the indifferent princess, the untouchable goddess of the luxurious, queenly Neva. O humankind! You're all like Eve: there's no attraction to what you've been given, and the serpent incessantly calls you to him, to the mysterious tree: you must be given the forbidden fruit, for without that, paradise is no paradise to you.
XXVIII
How different Tatiana is! How fully she's entered into her role! How quickly she's taken on the binding habits of her rank! Who would dare to look for the tender young girl in this majestic woman, this casual legislator of the salons? And he had once stirred her heart! Time was, she would brood over him in the dark of night, so long as Morpheus had not yet flown over her, and, virginal, she would raise a dull eye to the moon and dream that she might someday join him on life's humble journey.
XXIX
All ages bow down to love, but its throbs act on young virgin hearts as spring storms do on the fields. They freshen in the rain of passions, and renew themselves, and ripen, and vigorous life gives them rich blossoms and sweet fruit. But later, in the barren years, at the turn of life, the trace of a dead passion is a sad thing … In this way the cold autumn storms turn the meadow to a marsh and strip the woods around.
XXX
There can be no doubt of it: alas! Eugene, like a young boy, is in love with Tatiana. Night and day he spends in the throes of his amorous designs. Ignoring his own better judgment, every day he drives up to her glassed-in porch. He chases after her like a shadow; he's happy if he can drape her fur stole across her shoulders, or hotly touch her hand, or part the motley crowd of liveried footmen in the hall for her, or pick up her dropped handkerchief.
XXXI
She takes no notice of him, no matter how hard he tries – even to the death; freely receives him at her house; says a word or two to him at others' houses; greets him sometimes with just a bow, sometimes ignores him completely: there's not the slightest flirtatiousness in her, that's not tolerated in high society. Onegin is starting to grow pale; she doesn't see or doesn't care; Onegin wastes away: he's practically consumptive. Everyone tells him to go to a doctor, to go off to a spa.
XXXII
But he's not going. He'd rather write a letter to his dead ancestors saying he'll soon be joining them; but Tatiana (you know women) could not care less. Still, he's stubborn, won't quit, keeps hoping, keeps trying; a sick man bolder than a healthy one, with a weak hand he writes an impassioned letter to the princess. He generally saw little sense in writing letters, not without reason, but clearly his heart's torment had now become unendurable. Here is his letter word for word.
ONEGIN'S LETTER TO TATIANA
I know how this will go: you'll be offended by this confession of my sad secret. Your proud glance will show such bitter scorn! What is it I want? Why am I opening my soul to you? I know what cutting laughter I'm due for!
That time when once I met you by chance, I saw a spark of tenderness in you, but I couldn't bring myself to believe in it: didn't give way to the sweet habit it offered; I didn't want to lose my tedious freedom. And another thing kept us apart: Lenski fell, a hapless victim… After that I tore my heart away from everything dear to me; estranged from everyone, tied down by nothing, I thought: peace and freedom are as good as happiness. Good God! How wrong I was, and now how I'm punished!
No – to see you every minute; to follow you everywhere; to try to catch with my enamored eyes the motion of your eyes, the smile of your lips; to just listen as you speak, to grasp with my soul all of your perfection; to melt in agonies at your feet, grow pale and waste away… that's true rapture!
And I don't have that; I drag myself all over, at random, for you; every day is precious to me, every hour is precious, but still I squander the days given to me by fate in futile dullness – they weigh heavily enough on me anyway. I know: my days are nearly measured out; but to go on living I have to be sure in the morning that I'll see you during the day.
I'm afraid: your stern gaze will see cunning and hateful designs in my humble plea– and I can hear your angry denunciation. If you only knew how terrible it is to languish with love's thirst, to burn, and have to still – each hour, by force of reason – the tumult in one's blood; to want to hug your knees and, in a burst of tears, to fall at your feet and pour out pleas, promises, complaints, everything, all I could say, and meanwhile to have to armor my words and gaze with feigned indifference, speak calmly, glance over at you with a cheerful glance!…
But leave it: I haven't the strength to fight against myself any more; everything's decided: I'm in your power, and I surrender to my fate.
XXXIII
There's no answer. He sends a new letter. There's no answer to the second letter, the third. He drives out to some party. He's barely entered – there she is coming towards him. How stern she is! She doesn't notice him, doesn't say a word to him. God! She's wrapped in a sort of Twelfthnight freeze, her determined lips so anxious to hold back her indignation! Onegin looks at her with a sharp eye: where, where's the sympathy, the discomposure, where are the tearstains? There are none, none! There's nothing in that face but the mark of anger…
XXXIV
plus, maybe, a secret fear that her husband or society might guess at that old escapade, at everything my Onegin knows…. It's hopeless! He drives off, curses his foolishness – and then, plunging further into it, renounces society once more. And in his silent study the memory comes back to him of when cruel spleen stalked him through the busy fashionable world, caught him, took him by the collar, and shut him up in darkness.
XXXV
Once again he started to read, indiscriminately. He read Gibbon, Rousseau, Manzoni, Herder, Chamfort, Mme de Stael, Bichat, Tissot. He read Bayle, the skeptic, he read all of Fontenelle, he read some of our own writers, rejecting nothing – the "almanacs" and the reviews where sermons are drummed into us, where these days I'm roundly abused but where now and then I used to come upon such hymns of praise to me: e sempre bene, gentlemen.
XXXVI
And what do you know – his eyes read but his thoughts were far off; chimeras, sorrows, desires kept crowding deep into his soul. With his mind's eye he read other lines between the printed ones. It was in them that he was utterly absorbed. These were the secret legends of the heart's dark past; disconnected dreams; threats, rumors, foreshadowings; the lively make-believe of a long fairy tale, or a young girl's letters.
XXXVII
And gradually he falls into a lethargy of thoughts and emotions, while Imagination deals out her motley deck of faro cards before him. This is what he sees: a youth lies motionless on the melted snow, as though sleeping at a night's encampment; and he hears a voice: "Well, what do you know? – he's dead." Now he sees forgotten enemies, slanderers, and malicious cowards, and a swarm of young traitresses, and a circle of false friends; and now a country house, and sitting by the window, it's her… always her!
XXXVIII
He became so used to losing himself in this way that he nearly lost his mind or became a poet. (Frankly, that would have been a good thing for him!) And in truth, at that point, by dint of sheer magnetism, my idiot pupil almost grasped the mechanics of Russian verse. He couldn't have seemed more like a poet, when he'd sit alone in a corner, the hearth blazing before him, and he'd hum "Benedaetta" or "Idol mio," dropping now his slipper, now a magazine, into the flames.
XXXIX
Days rushed by. Winter was already resolving itself in warmth-pervaded air; and he didn't become a poet, he didn't die, didn't go crazy. Spring revives him: for the first time, on a bright morning, he leaves his hearthside, his double-glazed windows, his close-shut rooms where he'd been hibernating like a marmot, and flies in his sleigh along the Neva's bank. The sun plays on blue blocks of hewn-out ice. The furrowed snow thaws muddily in the streets: where, on his fast course,
XL
is Onegin headed? You've already guessed it. Yes, precisely: to his Tatiana, hurrying, my incorrigible eccentric comes. He walks in, looking like a corpse. There's no one in the front hall. He goes into the ballroom. No one. He opens a door…. What is it that strikes him with such force? The princess sits there before him, alone, unadorned, pale, reading some kind of letter, and softly she sheds a flood of tears, her cheek propped on her hand.
XLI
Ah! Who wouldn't have read her silent suffering in this sudden instant? Who wouldn't have seen now the former Tanya, poor Tanya, in the princess? Eugene falls at her feet in the grip of mad repentance; she gives a start, and then is quiet, and looks, without surprise, without anger, at Onegin…. She takes it all in: his sick, extinguished gaze, pleading expression, silent reproach. The simple girl, with her old dreams, her old heart, has come to life in her again.
XLII
She doesn't ask him to get up and, not taking her eyes off him, doesn't take her limp hand away from his avid lips…. What is she dreaming about now? A long silence passes, and finally, softly, she says: "Enough; get up. I have to explain myself to you frankly. Onegin, do you remember that time when, in the garden, on that path, fate brought us together and I so meekly heard out your lecture. Today it's my turn.
XLIII
"Onegin, I was younger then, I daresay I was better-looking, and I loved you; and what then, what did I find in your heart? What answer? Nothing but severity. There was nothing new for you – was there? – in a meek little girl's love? Even today – Good God! – my blood freezes whenever I remember your cold gaze and that sermon of yours…. But I don't blame you; you acted honorably at that awful moment, you treated me with propriety, and I'm grateful to you with all my soul….
XLIV
"Then – isn't it true – out in the country, far from empty gossip, I wasn't to your liking…. Why, then, do you pursue me now? Why have you marked me out? Mightn't it be because now I move in the great world; because now I have both wealth and position; because my husband is a wounded battle-veteran and the Court is kind to us for that? Mightn't it be because now my shame would be talked of by everyone and might bring you some scandalous distinction in society.
XLV
"I'm crying…. If you haven't forgotten your Tanya yet, then know this: if it were in my power, I'd have preferred your sharp reproof, your cold, stern words, to an offensive passion, and to these tears and letters. Then, at least you had some pity for my childish dreams, some consideration for my youth. But now!… What has brought you to my feet? It's nothing! How can you, with your heart and mind, be the slave to such a trivial emotion?
XLVI
"But as for me, Onegin, all this magnificence is the tinsel of a tiresome life, my success in the social whirl, my fashionable house and parties, what do I care about them?… In a second I'd gladly trade all the finery of this masquerade, all this glitter, and noise, and fumes, for a shelfful of books, for a wild garden, for our poor old house, for those places where I saw you, Onegin, for the first time, and for that humble churchyard where there's a cross now and the shade of branches above my poor nurse.
XLVII
"And yet happiness had been so possible, so close!… But my fate's already settled. Maybe I acted imprudently. My mother implored me with persuasive tears. All choices were equal for poor Tanya. I married. I beg you, you must leave me; I know: there are both pride and genuine honor in your heart. I love you (why try to hide it?); but I belong to another: I will be faithful to him all my life."
XLVIII
She's gone. Eugene stands there, thunderstruck. In what a storm of feelings his heart is now plunged! But there is the sound of a sudden clink of spurs, and Tatiana's husband comes in, and here, at an unfortunate minute for him, reader, we will now leave my hero, for a long time… forever…. We've roamed the world after him on one path long enough. Let's congratulate each other on reaching land. In truth, it's long since time we did.
XLIX
Whoever you are, my reader – friend, foe – I want to leave you as a friend. Goodbye. Whatever you might have looked for in these careless stanzas as you followed me – passionate memories, a rest from labor, living images, aphorisms, or grammatical errors – God grant that you find in this book, for fun or reverie, for the heart's delight or journalistic swordplay, at least a crumb. Let's part on that note, goodbye!
L
Goodbye to you, also, my strange traveling companion, and you, my true ideal, and you, my lively and tireless, though slight, work. With you I've known all that a poet could ask for: obliviousness of life amid the world's tempests, the sweet talk of friends. Many, many days have rushed by since young Tatiana, and Onegin with her, first came to me in a blurry dream – and still I did not clearly make out, through a magic crystal, the far expanse of a free novel.
LI
But those to whom I read the first stanzas at friendly gatherings – "Some are dead, others are far away," as Sadi once said. I finished Onegin's picture without them. And the one from whom I
made the dear ideal of "Tatiana"…. Ah, fate has snatched away so much! Whoever left life's feast early is blessed, not having drained to the bottom the goblet full of wine; who never read life's novel to the end and so could part with it all at once as I do with my Onegin.
THE END
Pushkin's "EUGENE ONEGIN" by Christopher Cahill
Christopher Cahill has been the Executive Director of The American Irish Historical Society since 2007. He has served as the Editor In Chief of The Recorder, the Society's journal, since 1994.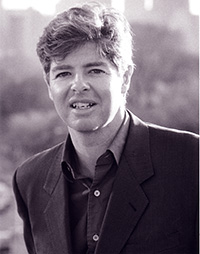 Mr. Cahill is a writer and editor. He is the author of The Drug of Choice (Turtle Point Press, 2012); a novel, Perfection, published in Paris by L'Age d'Homme (1996), and is the editor of Gather Round Me: The Best of Irish Popular Poetry, published by Beacon Press (2004 hardback, 2005 paperback). His edition of Thomas Flanagan's essays, There You Are: Writings on Irish and American Literature and History, with a preface by Seamus Heaney, was published by New York Review Books (2004) and in London by Granta Books (2005). He has contributed to The Atlantic Monthly, Harper's, Time Out New York, The Village Voice, The American Spectator, The Boston Review and other national publications. He has also recently completed a prose version of Pushkin's Eugene Onegin, based on Vladimir Nabokov's literal translation. For the past decade, Cahill has collaborated with the composer Ricardo Romaneiro to create a series of poetry/music works and events that have included Scar Arias and Voxlumina.
Christopher Cahill has considerable experience as a television broadcaster. From 2000 until 2015, along with co-hosts Nancy O'Dell of Access Hollywood and Norah O'Donnell of NBC News, he provided on-air commentary for NBC-TV's four hour annual broadcast of the New York City St. Patrick's Day Parade, for which he has been nominated for an Emmy Award. He has also been a guest on NBC's Today New York, as well as numerous other television and radio venues.
Mr. Cahill holds a B.A. With Highest Distinction from the University of Virginia, where he was an Echols Scholar. He received his Master's Degree in English Language and Literature from Stanford University. The founding director of Institutes of American Irish Studies at City University of New York and Pace University, he has taught literature and writing at Stanford University and New York University. He has received numerous awards for his cultural and academic work, including being honored by the Comptroller of The City of New York in City Council Chambers.
Pushkin's "EUGENE ONEGIN" by Christopher Cahill
Published by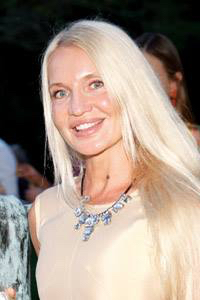 Nadia Kovarskaya,Founder www.MeetMeAtTheOpera.com
CONTACT US FOR ADVERTISING AND SPONSORSHIP:
phone: (646) 2488782-
email info@meetmeattheopera.com
Nadia Kovarskaya
Society Events & Life Style Society Club www.MeetMeAtTheOpera.com
Society Events Calendar, Fine Arts: Opera,Theatre,Art Fairs. Dating Extraordinary Company
‎Opera Houses · ‎Events · ‎Our Blog · ‎JOIN
About Nadia Kovarskaya:
Nadia Kovarskaya Is in Top 100 globally as authority/influencer in Performing Arts and philanthropy: https://agilience.com/en/NadiaKovarskaya https://agilience.com/en/MMATOpera
Pushkin's "EUGENE ONEGIN" by Christopher Cahill