Carnegie Hall Video History by Nadia Kovarskaya
Andrew Carnegie always has been my hero as I love business and passionate about fine arts. There are two biggest achievements of the 21 century to my opinion : Google and YouTube. They help me creating Video History of my favorite House in New York City – Carnegie Hall and to say my special "thank you" to the greatest philanthropist – Andrew Carnegie. Right now it's "a work in progress" and it's not finished yet – I shared this now with public to get some feedback from the audience. And here the story of Carnegie Hall begins…
About Andrew Carnegie (November 25, 1835 – August 11, 1919) – Founder of Carnegie Hall New York City in 1981.Andrew Carnegie Documentary: One Of The Wealthiest Person Of All The Time.
1981 Carnegie Hall's Opening Night (From the Carnegie Hall Archives)
1920 Marian Anderson—Seven Decades at Carnegie Hall and Beyond: From the Carnegie Hall Archives
1935 Marian Anderson
1938 LIVE 12-min version of "Sing, Sing, Sing (With a Swing)" live @ Carnegie Hall, 1938
1938 Benny Goodman and His Orchestra, concert Carnegie Hall
1939 Glenn Miller and his Orchestra – "Live & Swinging"
1940 May 6 Vladimir Horowitz – live Broadcast Carnegie Hall
1943 Duke Ellington & His Orchestra- Live At Carnegie Hall
1944 Artur Rodzinski Live: Mahler: Das lied von der Erde 19-11-1944
1944 Marian Anderson sings 'Ave Maria' – Stokowski conducts
This much-loved Schubert song comes from a short 1944 'Christmas Carols' feature, filmed specially for American military personnel stationed overseas, in which Leopold Stokowski conducted the Westminster Choir and a small orchestral ensemble. The great African-American mezzo Marian Anderson had a solo
1945 Vladimir Horowitz live in New York
Beethoven's "Symphony No. 9" (Carnegie Hall, 1946)
1947 Carnegie Hall Heifetz, Piatigorsky, Rubinstein, Reiner, Walter. Full Movie.
Jascha Heifetz (violinist) Tchaikovsky – "Violin Concerto in D, First Movement" – New York Philharmonic, Fritz Reiner, conductor
Harry James (trumpeter)
Vaughn Monroe (band leader)
Jan Peerce (vocalist)
Gregor Piatigorsky (cellist)
Ezio Pinza (vocalist)
Lily Pons (vocalist)
Fritz Reiner (conductor)
Artur Rodzinski (conductor)
Arthur Rubinstein (pianist)
Rise Stevens (vocalist)
Leopold Stokowski (conductor)
Bruno Walter (conductor)
Walter Damrosch (conductor)
Olin Downes (music critic)
New York Philharmonic Quintette (John Corigliano Sr., William Lincer, Nadia Reisenberg, Leonard Rose, Michael Rosenker)
New York Philharmonic
Storyline:
A mother (Marsha Hunt) wants her son (William Prince) to grow up to be a pianist good enough to play at Carnegie Hall but, when grown, the son prefers to play with Vaughan Monroe's orchestra. But Mama's wishes prevail and the son appears at Carnegie Hall as the composer-conductor-pianist of a modern horn concerto, with Harry James as the soloist. Frank McHugh is along as a Carnegie Hall porter and doorman, and Martha O'Driscoll is a singer who provides the love interest for Prince. Meanwhile and between while a brigade of classical music names from the 1940's (and earlier and later)appear; the conductors Walter Damrosch, Bruno Walter, Artur Rodzinski, Fritz Reiner and Leopold Stokowski; singers Rise Stevens, Lily Pons, Jan Peerce and Ezio Pinza, plus pianist Arthur Rubinstein, cellist Gregor Piatigorsky and violinist Jascha Heifetz.
Artur Rubinstein plays "Polonaise" and "Ritual Fire Dance" at Carnegie Hall, in 1947
1948 Charles Munch Live: Chabrier, Porkofiev & Berlioz 01-02-1948
1948 Charlie Parker with Miles Davis- December 11, 1948 Royal Roost, New York City
1948 Vladimir Horowitz live in New York
1949 Bird & Pres – Jazz At The Philharmonic – Carnegie Hall
1950 Oscar Peterson Tenderly Carnegie Hall Sept 16, 1950
1951 Vladimir Horowitz at Carnegie Hall
1951 Eileen Farrell & Victor de Sabata Live: Wagner (Carnegie Hall 25-03-1951)
1951 Raymond Lewenthal 10/30/1951 Carnegie Hall Recital
1952 Charlie Parker Live at Carnegie Hall, New York City – 1952 (audio only)
1953 Lester Gambols (Live At Carnegie Hall/1953) JAZZ
1954 Billie Holiday and Count Basie at Carnegie Hall
1954 Beethoven / Wilhelm Backhaus, Piano Sonata in C Minor, Op. 13 – Live Carnegie Hall Recital
1955 BENIAMINO GIGLI CARNEGIE HALL RECITAL COMPLETE
1955 Duke Ellington's "(A Tone Parallel To) Harlem" at Carnegie Hall
1956 Edith Piaf – Carnegie Hall – La vie en rose LIVE
1956 Edith Piaf – Carnegie Hall – Merry go round – LIVE
1956 Dimitri Mitropoulos Live: Mahler: Symphony 3 (Carnegie Hall 15-04-1956)
1964 BEATLES Carnegie Hall 02/12/64
1964 The Tribute, Beatles In My Life Carnegie Hall, New York City
1964 I love you yeah yeah yeah – Beatles Tribute Band at Carnegie Hall
1964 Beattles
1965 Rudolf Serkin plays Schumann. Carnival op 9. Carnegie Hall
1973 Ella Fitzgerald – People, live at Carnegie Hall, July 5, 1973
1973 JOSEPHINE BAKER nine songs at Carnegie Hall.RARE
1974 Frank Sinatra That's Life (Live At Carnegie Hall, New York /1974)
1977 Billy Joel – The Stranger (Live from New York City's Carnegie Hall)
1978 Leonard Bernstein 60th Birthday Concert
1980 Frank Sinatra live at Carnegie Hall Full Concert June 1980
1994 Carnegie Hall Salutes The Jazz Masters (Full Concert)
1995 Evgeny Kissin plays Tchaikowsky at Carnegie Hall
1999 Cyprien Katsaris – live at Carnegie Hall, New York City: In Memoriam Chopin
2019 The Music of Sir Karl Jenkins: A 75th Birthday Celebration
2020-2021 Yannick Nézet-Séguin: Perspectives Artist
Carnegie Hall Video History by Nadia Kovarskaya
Published by Nadia Kovarskaya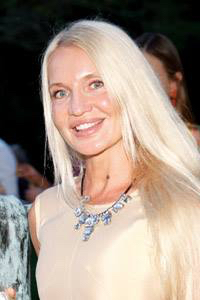 Nadia Kovarskaya,Founder www.MeetMeAtTheOpera.com
CONTACT US FOR ADVERTISING AND SPONSORSHIP:
phone: (646) 2488782-
email info@meetmeattheopera.com
Nadia Kovarskaya
Society Events & Life Style Society Club www.MeetMeAtTheOpera.com
Society Events Calendar, Fine Arts: Opera,Theatre,Art Fairs. Dating Extraordinary Company
‎Opera Houses · ‎Events · ‎Our Blog · ‎JOIN
About Nadia Kovarskaya:
Nadia Kovarskaya Is in Top 100 globally as authority/influencer in Performing Arts and philanthropy:
https://agilience.com/en/NadiaKovarskaya