Met Opera Season 2021-2022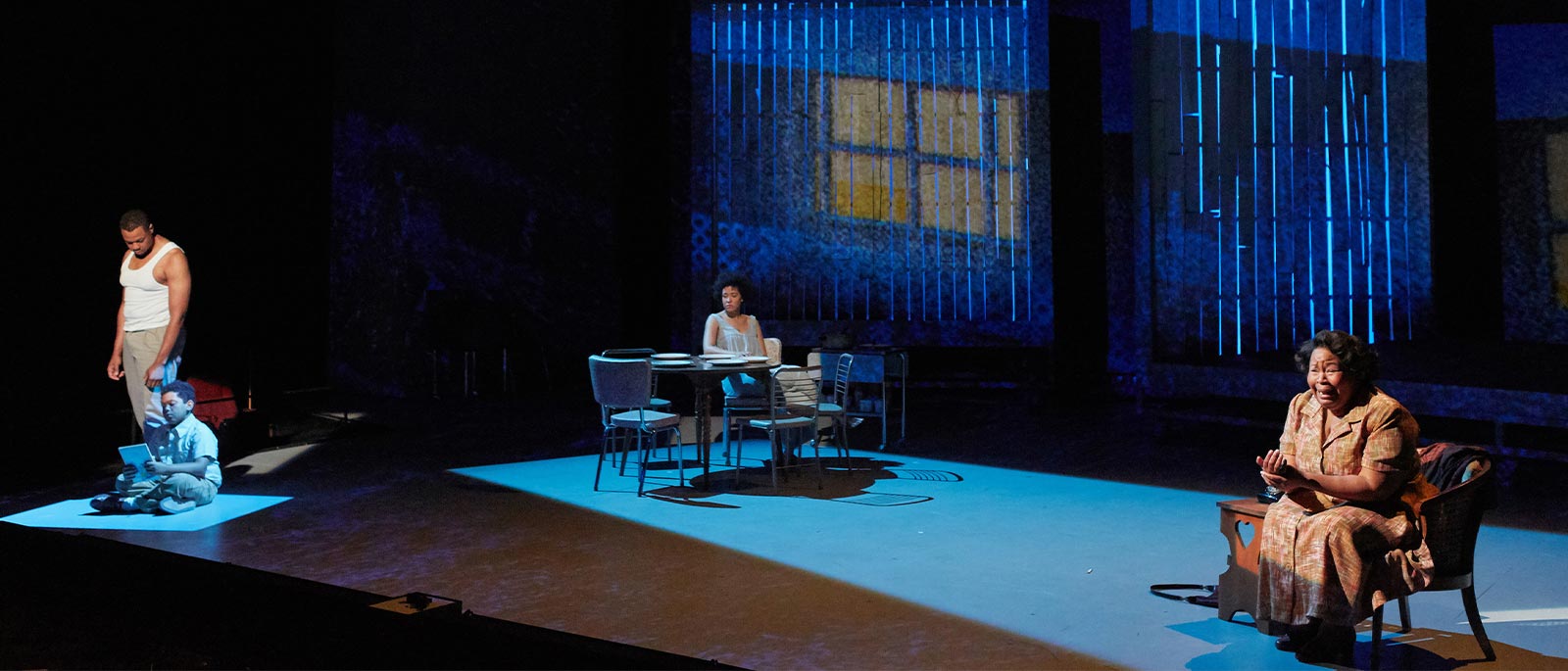 In tandem with the painful decision to cancel the entirety of the Met's 2020–21 season, we are proud to announce ambitious artistic plans for the company's return in the 2021–22 season. The newly announced season will open September 27, 2021, with the Met premiere of Terence Blanchard's Fire Shut Up in My Bones (pictured above)—the first opera by an African American composer to be performed at the Met—with a libretto by Kasi Lemmons, based on the memoir by Charles M. Blow. The opera will be conducted by Yannick Nézet-Séguin and will star Angel Blue, Latonia Moore, and Will Liverman.
On Stage 2021–22
PHILIP GLASS
MAY 19 – JUN 10
Akhnaten
OCT 10
Anna Netrebko with Yannick Nézet-Séguin and the Met Orchestra
RICHARD STRAUSS
MAR 1 – MAR 17
Ariadne auf Naxos
GIACOMO PUCCINI
NOV 9 – MAY 27
La Bohème
MODEST MUSSORGSKY
SEP 28 – OCT 17
Boris Godunov
JULES MASSENET
DEC 17 – JAN 3
Cinderella—Holiday Presentation
NEW PRODUCTION GIUSEPPE VERDI
FEB 28 – MAR 26
Don Carlos
RICHARD STRAUSS
APR 1 – APR 20
Elektra
PYOTR ILYICH TCHAIKOVSKY
MAR 25 – APR 14
Eugene Onegin
NEW PRODUCTION MATTHEW AUCOIN / LIBRETTO BY SARAH RUHL
NOV 23 – DEC 16
Eurydice
NEW PRODUCTION TERENCE BLANCHARD / LIBRETTO BY KASI LEMMONS
SEP 27 – OCT 23
Fire Shut Up in My Bones
NEW PRODUCTION BRETT DEAN / LIBRETTO BY MATTHEW JOCELYN
MAY 13 – JUN 9
Hamlet
CHRISTOPH WILLIBALD GLUCK
SEP 29 – OCT 15
Iphigénie en Tauride
NEW PRODUCTION GAETANO DONIZETTI
APR 23 – MAY 21
Lucia di Lammermoor
GIACOMO PUCCINI
MAR 19 – MAY 7
Madama Butterfly
WOLFGANG AMADEUS MOZART
DEC 10 – JAN 5
The Magic Flute—Holiday Presentation
RICHARD WAGNER
OCT 26 – NOV 14
Die Meistersinger von Nürnberg
MAY 1
National Council Auditions Grand Finals Concert
WOLFGANG AMADEUS MOZART
JAN 8 – APR 21
Le Nozze di Figaro
THE GERSHWINS'
OCT 31 – DEC 12
Porgy and Bess
IGOR STRAVINSKYMAY 30 – JUN 11
The Rake's Progress
GIUSEPPE VERDISEP 11
Requiem
NEW PRODUCTION GIUSEPPE VERDIDEC 31 – JUN 11
Rigoletto
GEORGE FRIDERIC HANDEL
MAR 11 – MAR 31
Rodelinda
JAN 23
Sonya Yoncheva in Recital
GIACOMO PUCCINI
DEC 2 – MAR 12
Tosca
GIACOMO PUCCINI
OCT 7 – MAY 14
Turandot
Blanchard's opera is one of three contemporary works to have premieres in 2021–22, the greatest number of new operas to premiere in a single Met season since 1928–29. The other new works are Matthew Aucoin's Eurydice, set to a libretto by Sarah Ruhl, also conducted by Yannick Nézet-Séguin and starring Erin Morley in the title role, and Brett Dean's Hamlet, with a libretto by Matthew Jocelyn and with Allan Clayton as the tortured Dane. The season also features new productions of Verdi's Rigoletto, starring Rosa Feola, Piotr Beczała, and Quinn Kelsey, and Donizetti's Lucia di Lammermoor, with Nadine Sierra in the title role, opposite Javier Camarena. The Met premiere of the original five-act, French-language version of Verdi's Don Carlos will also have Nézet-Séguin on the podium leading an all-star cast: Sonya Yoncheva, Elīna Garanča, Matthew Polenzani, Etienne Dupuis, Günther Groissböck, and John Relyea.
Fire Shut Up in My Bones will be co-directed by James Robinson and Camille A. Brown, building on their collaboration with The Gershwins' Porgy and Bess in the 2019–20 season. Brown becomes the first Black director in Met history to create a mainstage production; she is also the production's choreographer. Three other new productions come from returning directors, as well: Mary Zimmerman will direct the Met premiere of Eurydice, Bartlett Sher will direct the new Rigoletto, and Sir David McVicar is back for Don Carlos. Lucia di Lammermoor will see the highly anticipated Met debut of director Simon Stone, and Neil Armfield also debuts, bringing to the Met his acclaimed Glyndebourne Festival production of Dean's Hamlet.
In addition to these new productions, the Met will offer an abridged, English-language holiday presentation of Cinderella, an adaptation of Laurent Pelly's witty 2018 production of Massenet's Cendrillon, with a new translation by Kelley Rourke.
The 2021–22 season also includes the anticipated returns of The Gershwins' Porgy and Bess and Philip Glass's Akhnaten, and as always, there will be a full slate of repertory gems, all featuring opera's greatest singers. One particular highlight is a trio of operas featuring sensational soprano Lise Davidsen, who stars as in Wagner's Die Meistersinger von Nürnberg as Eva, in the title role of Strauss's Ariadne auf Naxos, and in Strauss's Elektra as Chrysothemis. Soprano Sonya Yoncheva also joins the select group of artists to give a solo recital on the Met stage.
The Met's Live in HD series of cinema transmissions will return for the 2021–22 season with ten presentations, including all six new productions.
To provide as much flexibility as possible, the season includes a large number of earlier 7 PM curtain times, as well as several operas with reduced running times. For example, Boris Godunov will be presented in its original two-and-a-quarter-hour version without intermission, cuts will be made in Handel's Rodelinda, and there will be no intermission between Acts II and III in Madama Butterfly.
2021–22 Ticket Availability
Tickets are now on sale to Patrons, Members ($150 Supporting level and above), Subscribers, and audience members with money on account or who donated their canceled performance tickets.
Ticket on-sale date for general public will be announced in summer 2021.
Published by Nadia Kovarskaya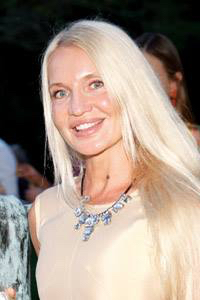 Nadia Kovarskaya,Founder www.MeetMeAtTheOpera.com
CONTACT US FOR ADVERTISING AND SPONSORSHIP:
phone: (646) 2488782-
email info@meetmeattheopera.com
Nadia Kovarskaya
Society Events & Life Style Society Club www.MeetMeAtTheOpera.com
Society Events Calendar, Fine Arts: Opera,Theatre,Art Fairs. Dating Extraordinary Company
‎Opera Houses · ‎Events · ‎Our Blog · ‎JOIN
About Nadia Kovarskaya:
Nadia Kovarskaya Is a top authority/influencer in Performing Arts and philanthropy:
https://agilience.com/en/MMATOpera