Society Club www.MeetMeAtTheOpera.com Invites You to FREE Stream Il Trovatore Giuseppe Verdi Robert Wilson Productiion.
STREAM HERE:
REGIA, SCENE, LUCI
Robert Wilson
CAST
CONTE DI LUNA
Vasily Ladyuk
LEONORA
Marta Torbidoni
AZUCENA
Cristina Melis
MANRICO
Diego Cavazzin
FERRANDO
Marco Spotti
INES
Tonia Langella
UN VECCHIO ZINGARO
Nicolò Donini
RUIZ | UN MESSO
Cristiano Olivieri
ROBERT WILSON
Il Trovatore Giuseppe Verdi Robert Wilson
Since the late 1960s, Robert Wilson's productions have decisively shaped the look of theater and opera. Through his signature use of light, his investigations into the structure of a simple movement, and the classical rigor of his scenic and furniture design, Wilson has continuously articulated the force and originality of his vision. Wilson's close ties and collaborations with leading artists, writers, and musicians continue to fascinate audiences worldwide.

Opera by Giacomo Puccini, with a libretto by Giuseppe Adami and Renato Simoni, based on the eponymous play by Carlo Gozzi
Costumes by Jacques Reynaud
Opening on November 30, 2018 at the Teatro Real, Madrid, Spain
After Madama Butterfly (Paris, 1993), Turandot was Robert Wilson's second production of an opera by Giacomo Puccini. For the performances in Madrid and Vilnius, the finale by Franco Alfano (with Toscanini's cuts) was used.
Il Trovatore Giuseppe Verdi Robert Wilson
"Robert Wilson is not a person to adapt his work to someone's expectations and has a proper understanding of what theatre performance is. The most important thing for him is a single line, from the first moment to the brilliant last second. And this is what Turandot is."
Published by Nadia Kovarskaya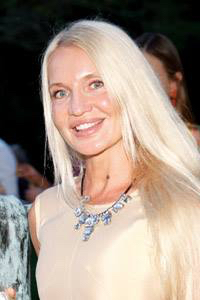 Nadia Kovarskaya,Founder www.MeetMeAtTheOpera.com
CONTACT US FOR ADVERTISING AND SPONSORSHIP:
phone: (646) 2488782-
email info@meetmeattheopera.com
Nadia Kovarskaya
Society Events & Life Style Society Club www.MeetMeAtTheOpera.com
Society Events Calendar, Fine Arts: Opera,Theatre,Art Fairs. Dating Extraordinary Company
‎Opera Houses · ‎Events · ‎Our Blog · ‎JOIN
About Nadia Kovarskaya:
Nadia Kovarskaya Is in Top 100 globally as authority/influencer in Performing Arts and philanthropy:
https://agilience.com/en/NadiaKovarskaya