FREE Stream Rossini: Le Comte Ory – Glyndebourne Festival Opera
Rossini's opera is set in a medieval French court at a time when all the menfolk have gone off to join the crusades, leaving the women longing for them. In their absence, the licentious Comte Ory, his page and their followers dress up as nuns to get into the castle and raid both the women and the wine cellars. Rossini's witty comedy of lust and sexual disguise is also a hugely-crafted work, containing several masterly set pieces.
This colourful production for Glyndebourne is directed by Jérôme Savary, the actor and comedian, and artistic director of Le Théâtre Nationale de Chaillot in Paris. Andrew Davis conducts his second Rossini opera at Glyndebourne, following the success of Ermione in 1995.
0:37 Overture
Act I
4:04 "Jouvencelles, venez vite"
10:42 "Que les destins prospères"
20:53 "Je ne puis plus longtemps"
27:49 "Vous, notre appui"
34:54 "Je vais revoir la beauté qui m'est chère
45:10 "Isolier dans ces lieux"
51:32 "Vous avez entendu sa touchante prière"
58:19 "Nous saurons bien le reconnaître"
1:01:52 "Cet ècrit, noble châtelaine"
Act II
1:10:43 "Dans ce séjour calme et tranquille"
1:17:42 "Noble châtelaine"
1:22:05 "Quand tomberont sur lui les vengeances divines?"
1:36:01 "Ah! la bonne folie"
1:40:19 "Eh! mais, quelle triste observance!"
1:46:25 "Du fruit de sa victoire"
1:51:35 "Elle revient…silence!
1:59:02 "A la faveur de cette nuit obscure"
2:09:49 "J'entends d'ici le bruit des armes"
Cast: Le Comte Ory – Marc Laho, Raimbaud – Ludivoc Tézier, Adèle – Annick Massis, Ragonde – Jane Shaulis, Tutor – Julien Robbins, Isolier – Diana Montague.
Rossini: Le Comte Ory – Glyndebourne
Published by Nadia Kovarskaya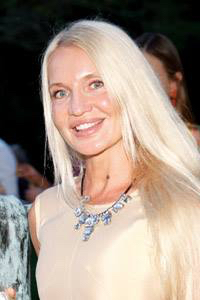 Nadia Kovarskaya,Founder www.MeetMeAtTheOpera.com
CONTACT US FOR ADVERTISING AND SPONSORSHIP:
phone: (646) 2488782-
email info@meetmeattheopera.com
Nadia Kovarskaya
Society Events & Life Style Society Club www.MeetMeAtTheOpera.com
Society Events Calendar, Fine Arts: Opera,Theatre,Art Fairs. Dating Extraordinary Company
‎Opera Houses · ‎Events · ‎Our Blog · ‎JOIN
About Nadia Kovarskaya:
Nadia Kovarskaya Is in Top 100 globally as authority/influencer in Performing Arts and philanthropy:
https://agilience.com/en/NadiaKovarskaya
https://agilience.com/en/MMATOpera
Rossini: Le Comte Ory – Glyndebourne