The Grammy Awards 2020 took place Sunday night at the Staples Center in Los Angeles.
And the Grammy goes to … JOYCE DiDONATO (Best Classical Solo Vocal Album)
Mezzo-soprano Joyce DiDonato grew up in Prairie Village, Kansas. Her recording "Songplay," melds Italian arias with jazz and the American Songbook. She's been nominated for eight Grammys — and, now, she's won three.

Joyce DiDonato (née Flaherty) is an American lyric-coloratura mezzo-soprano.[2] She is notable for her interpretations of operas and concert works in the 19th-century romantic era in addition to works by Handel and Mozart.

The Best Choral album went to Maurice Duruflé's Complete Choral works. The recording included conductor Robert Simpson and the Houston Chamber Choir. Signum Classics released the album.
The Best Classical Solo Vocal Album went to Joyce DiDonato's "Songplay." The Grammy was shared with Chuck Israels, Jimmy Madison, Charlie Porter and Craig Terry. The Grammy win marked DiDonato's third award. She previously won a Grammy for her album Divo/Diva in 2011 and Joyce and Tony in Wigmore Hall in 2015. Erato released "Songplay."
JOYCE DIDONATO: "The world needs you. Now, the world may not exactly realize it, but wow, does it need you. It is yearning, starving, dying for you and your healing offer of service through your Art."
JOYCE DIDONATO
And because DiDonato is such an exquisite singer – so technically commanding, so expressive, so canny in her adornments – the result never seems gimmicky. These are genuine reinterpretations, shaped with style and fidelity, and the inclusion of familiar jazz tunes by George Shearing, Duke Ellington and others only deepens the sense of wonder. Pianist Craig Terry leads a formidable instrumental ensemble, but it is DiDonato who gives this marvelous project its juice.

Grammy Awards 2020 goes to … Joyce DiDonato!
How to sing opera with Joyce DiDonato at The Royal 👑 Opera House:
Grammy Awards 2020 goes to … Joyce DiDonato!
Published by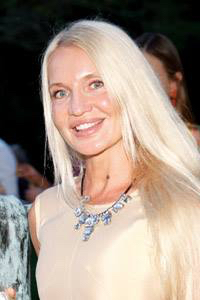 Nadia Kovarskaya,Founder www.MeetMeAtTheOpera.com
CONTACT US FOR ADVERTISING AND SPONSORSHIP:
phone: (646) 2488782-
email info@meetmeattheopera.com
Nadia Kovarskaya
Society Events & Life Style Society Club www.MeetMeAtTheOpera.com
Society Events Calendar, Fine Arts: Opera,Theatre,Art Fairs. Dating Extraordinary Company
‎Opera Houses · ‎Events · ‎Our Blog · ‎JOIN
About Nadia Kovarskaya:
Nadia Kovarskaya Is in Top 100 globally as authority/influencer in Performing Arts and philanthropy:
https://agilience.com/en/NadiaKovarskaya