Free Stream via OperaBook NUTCRACKER Tchaikovsky Russian State Ballet & Opera House
On Christmas Eve, a young girl has a dream. She stumbles upon a magical adventure when she is given an enchanted Nutcracker doll. Can she break the spell that turned him from a boy to a toy?
Behind the charming tale capturing the festive spirit, emerges journey from childhood to adulthood with much virtuosity along the way; all set to Tchaikovsky's immediately recognisable magnificent music.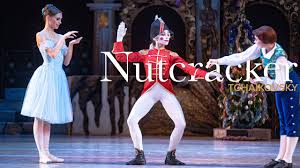 Music: Pyotr Ilyich Tchaikovsky
"The Nutcracker Suite" redirects here. For the albums, see The Nutcracker Suite (Tim Sparks album) and The Nutcracker Suite (Duke Ellington album).
The Nutcracker (Russian: Щелкунчик[a], tr. Shchelkunchik listen (help·info)) is an 1892 two-act ballet ("fairy ballet"; Russian:балет-феерия, balet-feyeriya), originally choreographed by Marius Petipa and Lev Ivanov with a score by Pyotr Ilyich Tchaikovsky(Op. 71). The libretto is adapted from E. T. A. Hoffmann's story "The Nutcracker and the Mouse King".
Although the original production was not a success, the 20-minute suite that Tchaikovsky extracted from the ballet was. However, the complete Nutcracker has enjoyed enormous popularity since the late 1960s and is now performed by countless ballet companies, primarily during the Christmas season, especially in North America.[1] Major American ballet companies generate around 40% of their annual ticket revenues from performances of The Nutcracker.[2][3] The ballet's score has been used in several film adaptations of Hoffmann's story.
Tchaikovsky's score has become one of his most famous compositions. Among other things, the score is noted for its use of thecelesta, an instrument that the composer had already employed in his much lesser known symphonic ballad The Voyevoda.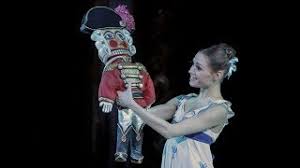 Published by Nadia Kovarskaya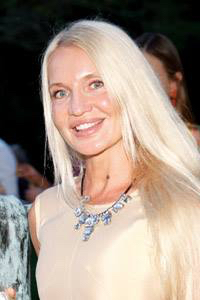 Nadia Kovarskaya,Founder www.MeetMeAtTheOpera.com
CONTACT US FOR ADVERTISING AND SPONSORSHIP:
phone: (646) 2488782-
email info@meetmeattheopera.com
Nadia Kovarskaya
Society Events & Life Style Society Club www.MeetMeAtTheOpera.com
Society Events Calendar, Fine Arts: Opera,Theatre,Art Fairs. Dating Extraordinary Company
‎Opera Houses · ‎Events · ‎Our Blog · ‎JOIN
About Nadia Kovarskaya:
Nadia Kovarskaya Is a top authority/influencer in Performing Arts and philanthropy:
https://agilience.com/en/MMATOpera
https://agilience.com/en/NadiaKovarskaya
Via OperaBook NUTCRACKER Tchaikovsky Via OperaBook NUTCRACKER Tchaikovsky