FREE Stream: Pagliacci Full movie. Domingo, Stratas, Pons, Zeffirelli.
Full movie. Canio: Placido Domingo. Nedda: Teresa Stratas. Tonio: Juan Pons. Peppe: Florindo Andreolli. Orchestra e Coro del Teatro Alla Scala. Conductor: Georges Pretre. Directed by: Franco Zeffirelli.
Pagliacci is a 1982 Italian film of Ruggero Leoncavallo's opera Pagliacci, directed byFranco Zeffirelli. All the actors, includingPlácido Domingo and Teresa Stratas in the starring roles, were opera singers who sang their own parts. Pagliacci was shot at Milan's La Scala opera house and on a movie sound stage. Georges Prêtreconducted the Orchestra and Choir of La Scala.
The film was screened out of competition at the 1987 Cannes Film Festival.[1] It was also shown on Italian and U.S. television[2] and brought Zeffirelli an Emmy Award for Best Director in the category of Classical Music Programming.[3] In 2003, Pagliacci was re-released on DVD by Deutsche Grammophon (having earlier been released by Philips/Decca on DVD), paired withCavalleria rusticana (also starring Plácido Domingo).
Pagliacci Full movie Domingo Stratas Pons Zeffirelli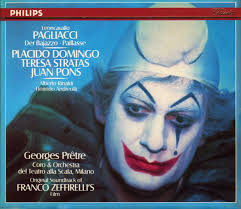 Pagliacci Full movie Domingo Stratas Pons Zeffirelli
Published by Nadia Kovarskaya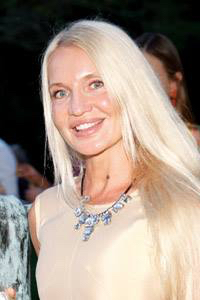 Nadia Kovarskaya,Founder www.MeetMeAtTheOpera.com
CONTACT US FOR ADVERTISING AND SPONSORSHIP:
phone: (646) 2488782-
email info@meetmeattheopera.com
Nadia Kovarskaya
Society Events & Life Style Society Club www.MeetMeAtTheOpera.com
Society Events Calendar, Fine Arts: Opera,Theatre,Art Fairs. Dating Extraordinary Company
‎Opera Houses · ‎Events · ‎Our Blog · ‎JOIN
About Nadia Kovarskaya:
Nadia Kovarskaya Is in Top 100 globally as authority/influencer in Performing Arts and philanthropy:
https://agilience.com/en/NadiaKovarskaya