FREE Stream AIDA La Monnaie / De Munt Theater Brussels, Belgium till April 19
VIRTUAL ONLINE SEASON
Even though the theatre's doors are closed, La Monnaie / De Munt offers a virtual online season until April 19th.
On their website, you can stream making-offs, extracts, interviews and entire performances of the great classics such as Verdi's Aida,

Aida | Giuseppe Verdi
With war and acts of violence in the background, Aida tells the story of a fascinating and tense love triangle between the Egyptian princess, Amneris, Ramades, an officer, and Aida, a Nubian princess, captured and reduced to slavery. The historical scenes and triumphal marches, which have contributed to the popularity of this opera, are followed by intimate but powerful duets and introspective moments of great intensity. The director, Stathis Livathinos, who is the Artistic Director of the National Theatre of Greece, comes to us to stage his first opera, Aida. Conscious of the tensions at play in the Mediterranean Basin and the issues they raise of nationalism, the struggle for freedom, and exile, he explores the different facets of this opera in which personal desire faces a sense of duty, individual destiny that of the collective destiny.
CAST
Conductor: ALAIN ALTINOGLU / SAMUEL JEAN (23 & 31.05, 02.06)
Director: STATHIS LIVATHINOS
Set design: ALEXANDER POLZIN
Costumes: ANDREA SCHMIDT-FUTTERER
Lighting: ALEKOS ANASTASIOU
Choreography: OTTO PICHLER
Chorus master: MARTINO FAGGIANI
Aida: ADINA AARON / MONICA ZANETTIN (17, 20, 26, 31/5 & 4/6)
Radamès: ANDREA CARÈ / GASTON RIVERO* (17, 20, 26, 31/5 & 4/6)
Amneris: NORA GUBISCH / KSENIA DUDNIKOVA (17, 20, 26, 31/5 & 4/6)
Amonasro: DIMITRIS TILIAKOS / GIOVANNI MEONI (17, 20, 26, 31/5 & 4/6)
Ramfis: GIACOMO PRESTIA / MIKA KARES (17, 20, 23, 26, 31/5 & 4/6)
Il Re: ENRICO IORI
Una sacerdotessa: TAMARA BANJESEVIC
Un messaggero: JULIAN HUBBARD
La Monnaie Symphony Orchestra and Chorus
Published by Nadia Kovarskaya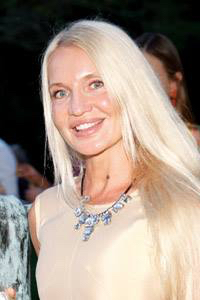 Nadia Kovarskaya,Founder www.MeetMeAtTheOpera.com
CONTACT US FOR ADVERTISING AND SPONSORSHIP:
phone: (646) 2488782-
email info@meetmeattheopera.com
Nadia Kovarskaya
Society Events & Life Style Society Club www.MeetMeAtTheOpera.com
Society Events Calendar, Fine Arts: Opera,Theatre,Art Fairs. Dating Extraordinary Company
‎Opera Houses · ‎Events · ‎Our Blog · ‎JOIN
About Nadia Kovarskaya:
Nadia Kovarskaya Is in Top 100 globally as authority/influencer in Performing Arts and philanthropy:
https://agilience.com/en/NadiaKovarskaya