Frank Sinatra live at Carnegie Hall Full Concert June 1980
Frank Sinatra New York New York
Frank Sinatra Spectacular – The Rat Pack Live
This is a digitized version of an article from The Times's print archive, before the start of online publication in 1996. To preserve these articles as they originally appeared, The Times does not alter, edit or update them.Occasionally the digitization process introduces transcription errors or other problems; we are continuing to work to improve these archived versions.
AMID the hoopla that inevitably surrounds Frank Sinatra's concerts, like the 13- night stand at Carnegie Hall that started Monday with a black-tie benefit for the hall, the singer himself has become disarmingly low-key.
He ambles to center stage, introduces each song with credits for composer, lyricist and arranger, then sings in a calm, musicianly way – taking a little chance with the timing here, tossing off a smoothly burnished phrase there, letting his big band carry him up to a swaggering climax, then easing off. Although the band sits before a Las Vegas-style backdrop, sometimes illuminated by slides of cities or clouds, Mr. Sinatra acts like a recitalist, not a pop idol.
As in a recital, concentration is the key; the unexamined phrase is not worth singing. And the 68-year-old singer with one of the world's most celebrated baritone voices lets us hear every one of his vocal ideas, not hiding himself in busy arrangements as a lesser singer might. Despite occasional lapses of attention, and a few technical problems at quiet moments, he gave most songs a subtle glow.
Mr. Sinatra has just finished recording an album, and in Monday's show he consulted lyric sheets as he sang newer songs, which were interspersed with such standards as "Here's That Rainy Day," "Fly Me to the Moon" and "Stormy Weather." The inevitable comparison made the more recent songs – too many of which are saddled with bathetic lyrics by Marilyn and Alan Bergman – sound disposable, and Mr. Sinatra made his way through them dutifully but without much flair.
He saved his better efforts for older tunes. In "Luck Be a Lady," from "Guys and Dolls," he adopted his Nathan Detroit demeanor and cruised through a tricky, chromatic arrangement. "Pennies From Heaven," "Come Rain or Come Shine" and an up-tempo version of Cole Porter's "It's All Right With Me" were bouyant and playful, with one perfectly placed, octave-long slide to top Don Costa's bustling arrangement on "Come Rain or Come Shine."
While some of the ballads on the program were shaky and unconvincing, Mr. Sinatra found a quietly rueful approach to "Guess I'll Hang My Tears Out to Dry." And as in his December concert at Meadowlands Stadium, he recast "My Way" virtually without braggadocio.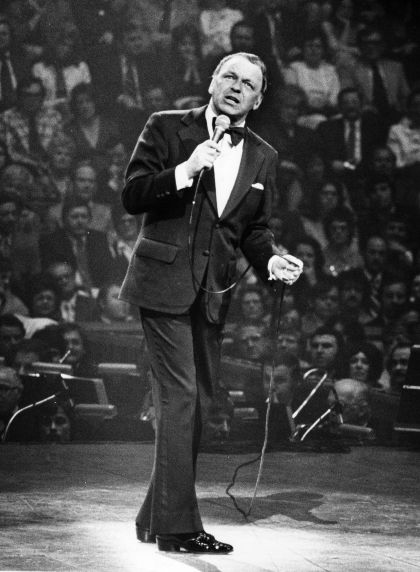 Thanks for reading The Times.
Although Mr. Sinatra's patter between songs had its embarrassing moments, he projects something like humility before the songs he sings – a posture grounded in genuine confidence. By making the songs the center of attention, he doesn't do badly by the singer, either.
The Buddy Rich band opened the concert with a half hour of brassy arrangements that were as unerring, and as emotional, as a jackhammer.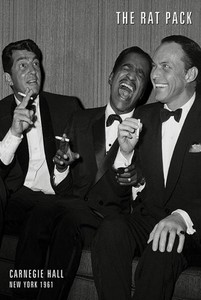 Published by Nadia Kovarskaya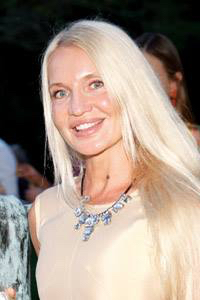 Nadia Kovarskaya,Founder www.MeetMeAtTheOpera.com
CONTACT US FOR ADVERTISING AND SPONSORSHIP:
phone: (646) 2488782-
email info@meetmeattheopera.com
Nadia Kovarskaya
Society Events & Life Style Society Club www.MeetMeAtTheOpera.com
Society Events Calendar, Fine Arts: Opera,Theatre,Art Fairs. Dating Extraordinary Company
‎Opera Houses · ‎Events · ‎Our Blog · ‎JOIN
About Nadia Kovarskaya:
Nadia Kovarskaya Is a top authority/influencer in Performing Arts and philanthropy:
https://agilience.com/en/MMATOpera