Yannick Nézet-Séguin Appeals to the New President, Says He Is 'Ready to Help'
January 21, 2021 | By Susan Elliott, Musical America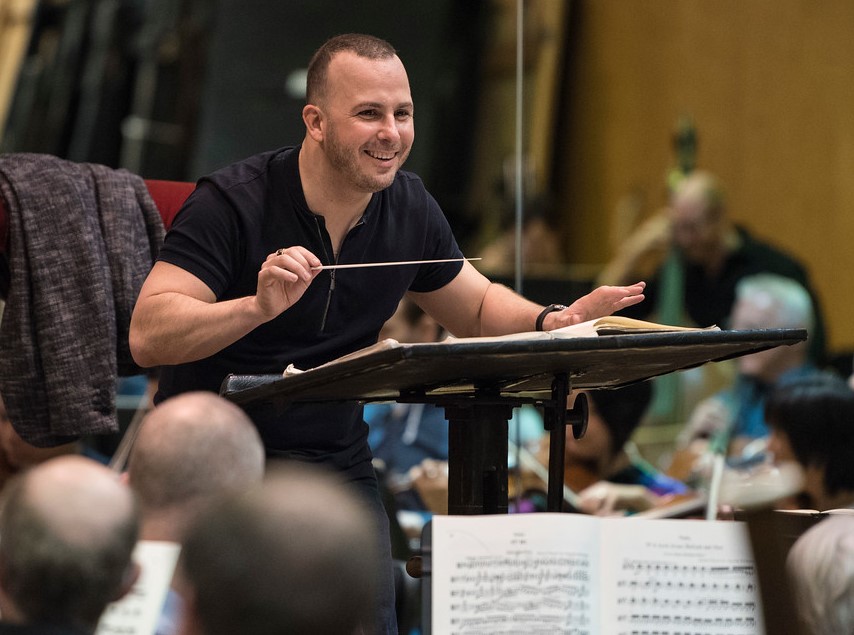 Identifying himself as an "artistic citizen of the United States," Canadian conductor Yannick Nézet-Séguin has written a three-page letter to the new President and Vice President of the U.S., urging them to support the arts.
Nézet-Séguin, arguably the highest profile conductor in North America, is music director of the Metropolitan Opera and the Philadelphia Orchestra.
"Throughout this crisis, cultural institutions large and small, in every corner of the country, have had to cancel years of planning, shut down concert halls, opera houses, theaters, museums and artistic spaces…. For us artists and for citizens working in the arts, the impact has been catastrophic. We have experienced the loss of income, jobs, and livelihoods. We have lost so many colleagues that make up the diverse fabric of the American artistic voice. We have lost the driving force in our lives: making music, theater, creating art for live audiences."
He notes that the new administration's platform promised a presidency for all Americans, and that the arts are a way of bringing people together, of healing the wounds of the last four years. "The arts can assist with healing, with self-expression, and with uniting diverse voices."
They never had a chance under Trump.
"During the last four years, the arts were effectively dismissed, the NEA and NEH were deemed 'wasteful,' and the President's Committee on Arts and Humanities (PCAH) was disbanded. Mr. President, it's clear you understand the value of the arts. As you said, 'The future, who we are, lies in the arts. It's the expression of our soul.' And Madam Vice President, your statement that 'the arts give people an outlet to view the world differently' could not be more accurate. For these reasons, I urge your administration to prioritize the arts for the benefit of this country, for all Americans."
Like many have done n the last few months, he urges the President to "appoint a cabinet champion dedicated to arts and culture. In order to elevate the arts, we need a voice at the table that will be heard."
Finally, he extends his hand: "My fervent wish is for the arts to thrive under your leadership. I stand ready to help you in any way."
The full text of the letter is available on Nézet-Séguin's Facebook page and here.
Yannick Nézet-Séguin was Musical America's 2016 Artist of the Year