US OPEN Tennis 2018 #USOPEN50 August 27 – September 9  

usopen.org
LOCATION 124-02 Roosevelt Ave, Flushing, NY 11368
U.S. Open Schedule August 27 – September 9:
Play begins at the U.S. Open August 27, with matches at 11 a.m. ET and TV coverage on ESPN starting an hour later.During the first week of play, TV coverage starts at noon ET, with primetime tennis starting at 7 p.m. ET.
All matches will be streamed on ESPN3 and ESPN+, while Tennis Channel airs encore coverage overnight throughout the tournament, per the tournament's official website.
The women's final takes place Saturday, September 8 at 4 p.m. ET, and the men's final occurs at the same time Sunday, September 9.
Join the #USOpen50 Celebration & Share Your Favorite On/Off Court Moments 

usopen.org
US Open celebrating it's 50th anniversary.
ARTHUR ASHE usopen.org
Arthur Ashe captured the first US Open men's championship in 1968, becoming the first African-American man to win a major title.
Ashe was still an amateur in the year that the sport finally decided to throw open its doors to professionals; indeed, U.S. Army Lieutenant Ashe needed to take leave from West Point just to compete in the event.
And compete he did, taking out Roy Emerson in the fourth round, Cliff Drysdale in the quarters, Clark Graebner in the semis and Tom Okker in a thrilling five-set final. US OPEN Tennis 2018 #USOPEN50 August 27 – September 9 usopen.org 
Having won the U.S. National Championships two weeks earlier at Longwood Cricket Club in Boston, Ashe also became the first—and only—man to win the Amateur and Open titles in the same year.US OPEN Tennis 2018 #USOPEN50 August 27 – September 9  usopen.org
Following his historic win in 1968, Ashe would reach the US Open semis twice more, as well as the final in 1972. In addition, Ashe won both the Australian Open (1970) and Wimbledon (1975) titles, and he was a U.S. Davis Cup stalwart for years as a player and later as captain.
But his on-court achievements were but a slice of his rich and varied life. Before he passed away in 1993, this singular champion dedicated himself to being a champion of causes, from civil rights to education to simple understanding. US OPEN Tennis 2018 #USOPEN50 August 27 – September 9  usopen.org
1968 U.S. Open final. These are highlights from the first set, which went to 14-12. It was the longest set in a Grand Slam final in the Open Era until Federer and Roddick went to 16-14 at Wimbledon in 2009.
50 Fact: Because of his amateur status, Ashe wasn't eligible to receive the $14,000 first prize at the 1968 US Open—that went to runner-up Okker instead. The history-making champion collected only a $20 per diem for the 14 days of the tournament, departing Forest Hills with a very impressive title, a very nice trophy—and a whopping $280 check.
BE PART OF THE CONVERSATION USING HASHTAG #USOPEN50 AND TAG @USOPEN
US OPEN Tennis 2018 #USOPEN50 August 27 – September 9
2018 US Open Tennis Resale Tickets At Arthur Ashe Stadium In Flushing, NY. Instant Download. 100% Buyer Guarantee. 2018 Tickets On Sale Now. Massive Selection. Certified Authenticity. Amenities: Instant Ticket Downloads, Last Minute Tickets, Seating Maps, 2018 Event Schedules.
The Official Site of the US Open Tennis Championships, a USTA event.
Individual Tickets are now on sale for the 2018 US Open for all …

Have your tickets to the 2018 US Open Tennis Championships …

Individual Tickets – Mobile Ticketing – Ticket Plans – …

The US Open Tennis Championships offers a variety …

Coming Soon. Draws. The 2018 US Open men's singles draw …

Stay up-to-date on your favorite players and get a complete …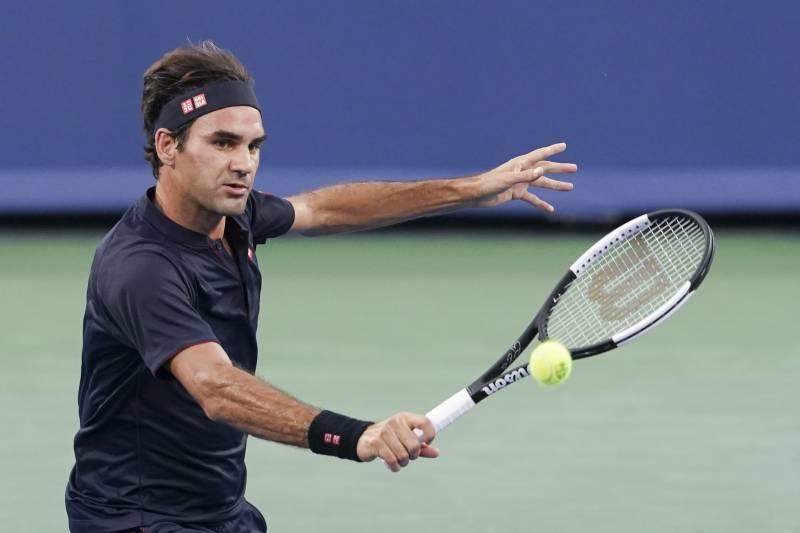 US OPEN Tennis 2018 #USOPEN50 August 27 – September 9
Predictions
Federer's U.S. Open Drought Continues
The greatest player in men's tennis history has experienced his share of struggles in New York over the last decade.
Since reeling off five straight titles from 2004-2008,  Roger Federer's made it back to the U.S. Open final on two occasions.
In the same 10-year span, he's won Wimbledon and Australian Open three times and the French Open on one occasion.
As the third-seeded player in the draw a year ago, Federer fell in the quarterfinals to Juan Martin Del Potro, and he's in line to suffer a similar fate in 2018.
The draw didn't do Federer, who is the No. 2 seed, any favors, as he's set to face No. 6 Novak Djokovic in the quarterfinals.
Federer faces a potentially dangerous third-round match against No. 30 Nick Kyrgios, while No. 14 Fabio Fognini, who has won two tournamentssince Wimbledon, could be his foe in the round before the clash with Djokovic.
Stephens Leads Strong Showing by American Women
US OPEN Tennis 2018 #USOPEN50 August 27 – September 9
CONTACT US FOR ADVERTISING AND SPONSORSHIP:
https://meetmeattheopera.com/

Published by Nadia Kovarskaya, Founder 
Nadia Kovarskaya is in Top 100 globally as authority/influencer in PerformingArts and Philanthropy https://agilience.com/en/NadiaKovarskaya
CONTACT US FOR ADVERTISING AND SPONSORSHIP:
nn