Free Stream BBC Movie Rudolf Nureyev Dance to Freedom
STREAM HERE IN ENGLISH:
The extraordinary Russian ballet dancer: the breathtaking story about his life in USSR and to the departure to abroad with comments his friends, colleagues and ex-special agents !
In Russian
Рудольф Нуриев. Танец к свободе (2015)
Фильм посвящен великому танцовщику и построен как реконструкция драматических событий 1961 года, когда Р. Нуриев сбежал в Париж. Использованы фрагменты балетов в исполнении Р.Нуриева. Воспоминаниями делятся Г. Комлева, А. Осипенко, Т. Легат, Т. Закржевская, Г. Тесмар, П. Лакотт. В роли Нуриева – известный танцовщик и солист Большого театра России Артём Овчаренко.
Великобритания, 2015
1.DANCING THROUGH DARKNESS – Documentary About Nureyev's Last Years
2. DANCING THROUGH DARKNESS – Documentary About Nureyev's Last Years
Rudolph Nureyev and Margot Fonteyn – SWAN LAKE – act 3 Pas de Deux
Tchaikovsky – Swan Lake – Margot Fonteyn, Rudolf Nureyev – 1967
1979 г. Rudolf Nureyev. "Giselle".
Рудольф Нуреев. Неукротимый гений | Центральное телевидение
Rudolf Khametovich Nureyev (/ˈnjʊəriɛf, njʊˈreɪɛf/ NEWR-ee-ef, nyuurr-AY-ef; Tatar:Рудольф Хәмит улы Нуриев; Russian:Рудо́льф Хаме́тович Нуре́ев, IPA: [rʊˈdolʲf nʊˈrʲejɪf]; 17 March 1938 – 6 January 1993) was a Soviet ballet dancer and choreographer. Nureyev is regarded by some as the greatest male ballet dancer of his generation.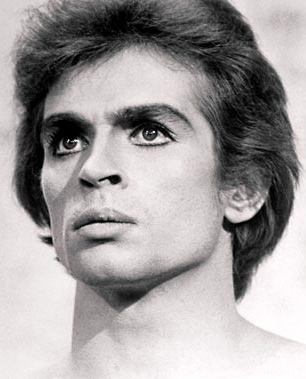 Nureyev was born on a Trans-Siberian train near Irkutsk, Siberia, Soviet Union to aBashkir–Tatar family. He began his early career with the company that in the Soviet era was called the Kirov Ballet (now called by its original name, the Mariinsky Ballet) inLeningrad.
He defected from the Soviet Union to the West in 1961, despite KGBefforts to stop him.
This was the first defection of a Soviet artist during the Cold War, and it created an international sensation.
He went on to dance with The Royal Ballet in London and from 1983 to 1989 served as director of the Paris Opera Ballet.
In addition to his technical prowess, Rudolf Nureyev was an accomplished choreographer serving as the chiefchoreographer of the Paris Opera Ballet. He produced his own interpretations of numerous classical works,[6] including Swan Lake, Giselle, and La Bayadère.
Defection at Paris airport
Rudolf Nureyev after his defection from the Soviet Union in 1961.
By the late 1950s, Rudolf Nureyev had become a sensation in the Soviet Union.
Rudolf Nureyev Dance to Freedom
Yet, as the Kirov Ballet was preparing to go on a tour to Paris and London, Nureyev's rebellious character and non-conformist attitude made him an unlikely candidate for the trip, which the Soviet government considered crucial to its ambitions to demonstrate its "cultural supremacy" over the West. Furthermore, tensions were growing between Nureyev and the Kirov's artistic director Konstantin Sergeyev, who was also the husband of Nureyev's former dance partner Natalia Dudinskaya.[16] After a representative of the French tour organizers saw Nureyev dance in Leningrad in 1960, the French organizers urged Soviet authorities to let him dance in Paris, and he was allowed to go.
In Paris, his performances electrified audiences and critics. Oliver Merlin in Le Mondewrote,
I will never forget his arrival running across the back of the stage, and his catlike way of holding himself opposite the ramp. He wore a white sash over an ultramarine costume, had large wild eyes and hollow cheeks under a turban topped with a spray of feathers, bulging thighs, immaculate tights. This was already Nijinsky in Firebird.
Nureyev was seen to have broken the rules about mingling with foreigners and allegedly frequented gay bars in Paris, which alarmed the Kirov's management[18] and the KGBagents observing him. The KGB wanted to send him back to the Soviet Union. On 16 June 1961 when the Kirov company gathered at Le Bourget Airport in Paris to fly to London, Sergeyev took Nureyev aside and told him that he must return to Moscow for a special performance in the Kremlin, rather than go on to London with the rest of the company. Nureyev became suspicious and refused. Next he was told that his mother had fallen severely ill and he needed to go home immediately to see her.[19] Nureyev refused again, believing that on return to the USSR he was likely to be imprisoned. With the help of French police and a Parisian socialite friend, Clara Saint, who had been engaged to the son of the French Minister of Culture, Andre Malraux,[20] Nureyev escaped his KGB minders and asked for asylum. Sergeyev and the KGB tried to dissuade him, but he chose to stay in Paris.
Rudolf Nureyev Dance to Freedom
Within a week, he was signed by the Grand Ballet du Marquis de Cuevas and performingThe Sleeping Beauty with Nina Vyroubova. On a tour of Denmark he met Erik Bruhn,soloist at the Royal Danish Ballet[21] who became his lover, his closest friend and his protector until Bruhn's death in 1986.
Soviet authorities made Nureyev's father, mother and dance teacher Pushkin write letters to him, urging him to return, without effect.[13] Although he petitioned the Soviet government for many years to be allowed to visit his mother, he was not allowed to do so until 1987, when his mother was dying and Mikhail Gorbachev consented to the visit. In 1989, he was invited to dance the role of James in La Sylphide with the Mariinsky Ballet at the Mariinsky Theatre in Leningrad.[23] The visit gave him the opportunity to see many of the teachers and colleagues he had not seen since his defection.[24]


Published by Nadia Kovarskaya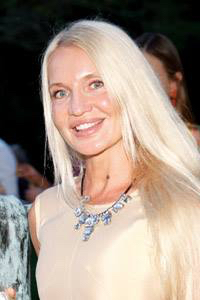 Nadia Kovarskaya,Founder www.MeetMeAtTheOpera.com
CONTACT US FOR ADVERTISING AND SPONSORSHIP:
phone: (646) 2488782-
email info@meetmeattheopera.com
Nadia Kovarskaya
Society Events & Life Style Society Club www.MeetMeAtTheOpera.com
Society Events Calendar, Fine Arts: Opera,Theatre,Art Fairs. Dating Extraordinary Company
‎Opera Houses · ‎Events · ‎Our Blog · ‎JOIN
About Nadia Kovarskaya:
Nadia Kovarskaya Is in Top 100 globally as authority/influencer in Performing Arts and philanthropy:
https://agilience.com/en/MMATOpera