Society Events Club www.MeetMeAtTheOpera.com invites You to NY Film Festival SOCIAL CHANGE at BAZA STUDIO
Use Promo Code MMCLUB for 20% discount
VENUE: Change Film Festival
Change Fest at BAZA STUDIO New York
DATE. TIME.
Saturday, October 12th from 11am till 9pm
ADDRESS:
BAZA STUDIO 34-36 W 32nd Street, New York, NY https://www.baza.studio/
TICKETS 🎫:
Price $15-25 Use Promo Code MMCLUB for 20% discount
What to expect :FILM. Art, Fashion, Music
FESTIVAL PROGRAM
11:00 a.m. Red Carpet Arrivals 12:20 p.m. Opening Remarks
12:30 p.m.
How to Stop Preventable Epidemics: Violence, Trauma, Disease
Out of Reach
A poem written and narrated by Resita Cox, takes viewers on a timeless journey through childhood memories – tackling segregation, poverty and other systems of oppression. [3 min]
Director : Jayme Joyce End the Taboo – End TB
Survivors talk about this preventable and curable disease with so much stigma surrounding it. [1 min] Director : Rhea Lobo
Hummingbirds in the Trenches
The protagonist, Kondwani Fidel, tells his life story through 4 original poems, illuminating the adversity and resilience of being a Black boy and man living in Baltimore. [12 min]
Director: Jackson Tisi
And the Brave Shall Rise
In the wake of the HS shootings in Parkland, Florida, concerned citizens travel by bus to the State Capitol to debate legislators about Gun Reform. [15 min] Director : Adam Schlacther
Incompatible Allies: Black Lives Matter, March for our Lives and the US Debate About Guns and Violence
In response to the March For Our Lives, Black Lives Matter DC released a documentary capturing local black students' experiences with gun violence and their perspectives on gun violence prevention and community safety. [43 min]
Director : Liane Scott Vietnam Aftermath
The horrors of war never die. More than 40 years have passed since the end of the Vietnam War, and many Vietnam veterans refused to talk about their experience. Now, as many begin to die, four veterans from the New Jersey Vietnam Veteran's Memorial decide to share their stories for the first time. [30 min] Director : Tom Phillips
Jabari Keating
Upon making a life altering decision, Jabari Keating explores his personal reflections, life experiences, and trials and tribulations as an African American in present day America in this candid first person narrative film. [10 min]
Director : Stacey Larkins
Kid Hero
Christopher's four-year-old sister won't let him leave the house. When he discovers the truth, the answer is more devastating than anything he could've imagined. [2 min]
Director : Sandra Hamada 4:00 p.m.
Tearing Down Walls : Discrimination, Objectification, Family Separation, and Bias
Triggered : Street Harassment and Rape Culture in D.C.'s Ward 8
It seemed like a simple request – to be treated with respect as you go about your business. But when a group of African-American women asked to be treated with respect by the men in their community, tempers flared. Did the arrival of the authorities help? Watch and see. [33 min]
Director : Liane Scott
Heartbeat of a Movement
What happens when artists come to an inclusive table to tackle social injustice? Five artists & community organizers come together in Washington, D.C., to collectively reimagine their future and empower the next generation. [10 min]
Director : Nasreen Alkhateeb
Speak
Speak chronicles survivors of sex trafficking and an organization called Voice Found to help other people find and use their voice. [14 min]
Director : Emily Pasternak
Of Color
Of Color documents the Jewish women of color contingent of the 2019 Women's March–their controversial debut of their power to the world on their biggest stage yet. [5 min]
Director : Rafael Shimunov
#changefest
Qualify
Like every night, Jamal, an immigrant doctor, wipes the tables, log's the day's sale, and generate the next day's schedule. While the restaurant is about to close, a customer, David, comes in with a limp on crutches. As Jamal attends the customer, he hopes to help him, but to do so, he needs his approval, which David declines. However, with the knowledge Jamal has and the pain David is having, Jamal can't resist but help him. [6 min]
Director : Alaa Zabara
Watch Me
A young girl trapped in a cage of self-doubt finds the courage to break out into the unknown world around her to follow her dream of love. [1 min]
Director : Lesya Malskaya
Sunshine Policy
An elderly woman from North Korea gets an opportunity through the sunshine policy, reuniting with her long lost husband who she hasn't seen or spoken to over 50 years. [17 min]
Director : Angela Koh
Where Are You From, Again?
A short film about Romanian artist, Maria Müller, living in America based on her experience and struggle in the film industry and as an international woman navigating it. [2 min]
Director : Benjamin Freemantle 6:30 p.m.
Preparing for 2020…Right Now [Part I]
Rent Eats First
Madison Singleton, a 17-year old student at Greenwich Academy, passionate about social justice through public policy and art, releases her documentary exposing the homeless and hungry populations in Westchester and Fairfield County.
[7 min]
Director : Madison Singleton
Priced Out: Why You Can't Afford a Place to Live in San Francisco
Priced Out is a response to the increasingly polarized debate about why nearly everyone is struggling to afford housing. [16 min]
Director : Dyan Ruiz #changefest19
Not a Pet
Hundreds of cheetah cubs are being stolen from the wild, decimating the wild population in Africa. For every 5 cubs that are taken, only 1 survives. They are being smuggled illegally into the Middle East to be sold as pets. Not A Pet looks at the illegal wildlife pet trade, and the role social media plays in the parading and trading of exotic animals online. [4 min]
Director : Andrea Walji
The Robo Con
With an unexpected ending, Wall Street emerges victorious in its quest to turn the foreclosure process into a for-profit business, quietly foreclosing on homes across America with no oversight using a process called robo-signing. [16 min]
Director : Candice Delevante 7:30 p.m.
Preparing for 2020…Right Now [Part II]
Foreign Nationals
Tasked to enforce the nation's immigration laws, a divorced ICE Officer and father of two struggles with the new regulatory agenda of the DHS and the Foreign Nationals living in NYC, leading him to a resilient woman who's an immigration attorney.
[18 min]
Director: Joel Quinones sustainUp
This is a story about sustainable fashion, the clothes we wear, the people who make them, and the environmental and social impact on our world. A groundbreaking documentary film, through the eyes of NYC fashion designers, which makes us ask "At what cost are we buying are clothes?" [13 min] Director: Iris Mohr
College Behind Bars
College Behind Bars: The Bard Prison Initiative follows incarcerated men and women struggling to turn their lives around in a rigorous college degree. The film shines a light on the relationship between incarceration and education. [20 min]
Director : Lynn Novick
8:30 p.m. Closing Ceremony
9:00 p.m. Reception #changefestny
Address: BAZA STUDIO
34-36 W 32nd Street, New York, NY https://www.baza.studio/
TICKETS 🎫:
Price $15-25
SPONSORSHIP
Please contact :Andra Roxana, Festival DirectorSocial Change +1 (347) 281-0530
National nonprofit committed to disrupting unjust systems and uplifting community voices via policy, advocacy and legal representation, media, storytelling, and film.
REAL PEOPLE. REEL STORIES. REAL IMPACT.
Make an impact here are 3 quick ways!
Tag @chisocialchange & hashtag #changefest #changefest19 #changefestNY
Get involved. Sign up for one of our action opportunities! Support socialchange. Text give to 773–825–5999 or www.socialchange.site/dona

NY Film Festival SOCIAL CHANGE at BAZA STUDIO

Published by Nadia Kovarskaya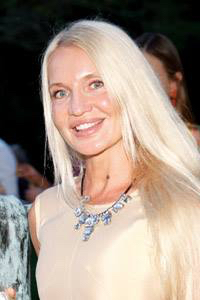 Nadia Kovarskaya
CONTACT US FOR ADVERTISING AND SPONSORSHIP:
phone: (646) 2488782-
email info@meetmeattheopera.com
Nadia Kovarskaya,Founder
Society Events & Life Style Society Club www.MeetMeAtTheOpera.com
Society Events Calendar, Fine Arts: Opera,Theatre,Art Fairs. Dating Extraordinary Company
‎Opera Houses · ‎Events · ‎Our Blog · ‎JOIN
About Nadia Kovarskaya:
Nadia Kovarskaya Is in Top 100 globally as authority/influencer in Performing Arts and philanthropy: https://agilience.com/en/NadiaKovarskaya