New York Fashion Week events September 6-16 you can actually attend:
Forget trying to sneak into a runway show when you can attend these kick-ass New York Fashion Week events instead
The insanely cool and immersive 29Rooms exhibit in NYC for The Fashion Week 
You know the saying: When 29 doors close, another 29 open! At least, that's how the phrase works according to Refinery29. Of course, we're hinting at the return of the the major media brand's formerly free but still totally-interactive art exhibition dubbed 29Rooms.
New York Fashion Week events you can actually attend
29Rooms in NYC:
Chances are, the name rings a bell. The experience has flooded your Instagram feed with FOMO-inducing, eye-popping images every fall NEW YORK FASHION WEEK  since 2015. Now entering its fourth run, the usually sold-out event is back for not just one but two extended weekends in September to keep up with the demand. 
In keeping with tradition, ticket holders can wander through 29 rooms designed by retail brands, artists and other creatives inside a large space. The theme for last year's choose-your-own-adventure experience was "TURN IT INTO ART" and R29 had a diverse group of contributors including emerging and established creatives such as actor Jake Gyllenhaal, artist JeeYoung Lee, poet Ashlee Haze and musician Madame Gandhi. 
You can expect a new set of incredible talent to be involved for 2018's subject, "Expand Your Reality." According to R29, the premise is meant to inspire guests to open themselves up to a world of endless possibilities while ditching self-limiting beliefs. We like the sound of that! There will be more details about who is involved with this year's project in the coming weeks. 
As usual, the attraction is set in Kings County, but the event is no longer rooted in North BROOKLYN. 29Rooms lands in Boerum Hill starting Thursday, September 6. Tickets for the event are now on sale. It's highly likely that they will sell out in an instant, so make sure to jump on them, like, right now. 
Pricing for this year's event is a bit different, too. General admission tickets for one three-hour session are $39, but you can spend a bit extra for the Starlight Session ($129) which includes more space to move around (so less people), three cocktails, snacks and surprise performances during your visit. Last winter, 29Rooms expanded to other cities in the U.S. including Los Angeles, San Francisco and Chicago. Given the popularity, we imagine the event will continue to move around. 
Dates: Thursday, September 6–Sunday, September 9 and Thursday, September 13–Sunday, September 16. 
Time: 11am–10pm 
Location: 588 Baltic Street, Brooklyn NY
Tickets: Visit 29rooms.com or eventbrite.com.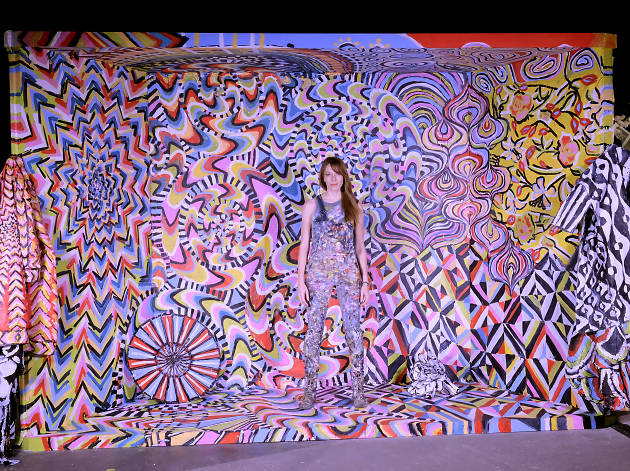 Fashion Week 2018 in NYC may seem like an exclusive affair, but there are some pretty cool New York Fashion Week events you can actually attend. Yes, we're serious. You don't have to be a part of the elite fashion world to enjoy one of the top universal interests: style! Many of the city's best shops are offering free events or parties in NYC celebrating all things fashion and beauty. From complimentary makeovers and hairstyles from great hair salons and treats to full-blown ragers, these are the must-attend events.
New York Fashion Week events
BREAK NYFW Greenpoint  Sep 07 2018
Greenpoint vintage shop The Break rolls out its racks to give the Fashion Week faithful the first pick at its Fall/Winter 2018 selection. In addition to the site's killer vintage duds there will be other vendors selling kick-ass products and libations—because shopping is always more fun (read: dangerous) when booze is involved. An after party with an open bar and a dancefloor follows the event at 9pm. 
Photograph: Courtesy Samsung 837
New York Fashion Week events September 6-16
WWD STYLE DIMANSIONS  Meatpacking District  
Stay in-the-know about all the emerging fashion trends and NYFW happenings thanks to Samsung 837. The technology brand once again partners with fashion publication WWD to introduce "The Style Dimension," which is essentially an engaging style summit using the best technology on the market to showcase all the exciting things happening in the fashion world right now. Sign up here to attend the events and consider Samsung 837's flagship your NYFW hub for the start of Fashion Week.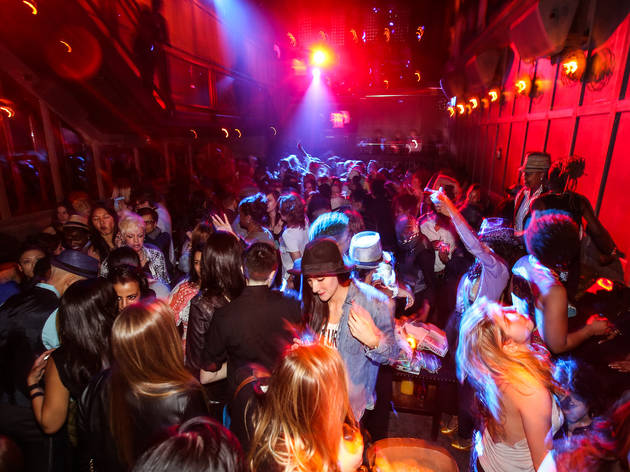 Photograph: Grace Chu
New York Fashion Week events September 6-16
dapperQ PRESENTS DRESS CODE   Prospect Park  
Queer style collective dapperQ serves a mesmerizing fashion show in the Brooklyn Museum at this annual Fashion Week showcase. Grab a drink and peruse pop-up shops from featured designers beginning at 6pm, then at 8:15pm catch runway collections from Thuy Custom Clothier, A/C Space, Audio Helkuik, SALT, Stuzo, Jag and Co, The Phluid Project and more.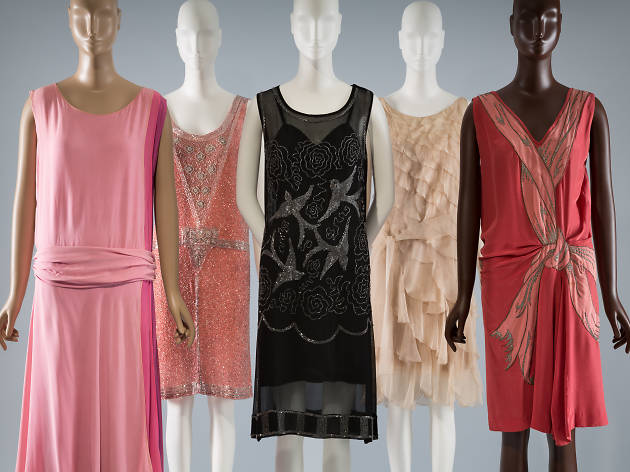 Photograph: Courtesy Eileen Costa, Museum at FIT
New York Fashion Week events September 6-16
PINK: THE HISTORY OF A PUNK. PRETTY. POWERFUL COLOR. Chelsea  
The Museum at FIT unleashes the politics and provocations of the color pink at this stunning exhibition, featuring clothing from the 18th, 19th, 20th and 21st centuries, just in time for New York Fashion Week. Divided into two sections, the exhibition explores how the color has come to play into eroticism, punk rock, activism and gender politics. You'll explore historical ensembles from Japan, India, Africa, Mexico, Great Britain, the U.S. and beyond that played into the lives of commoners and royals alike; then gag at stunning looks from the vaults of Dior, Yves Saint Laurent, Gucci, Moschino and Comme des Garçon.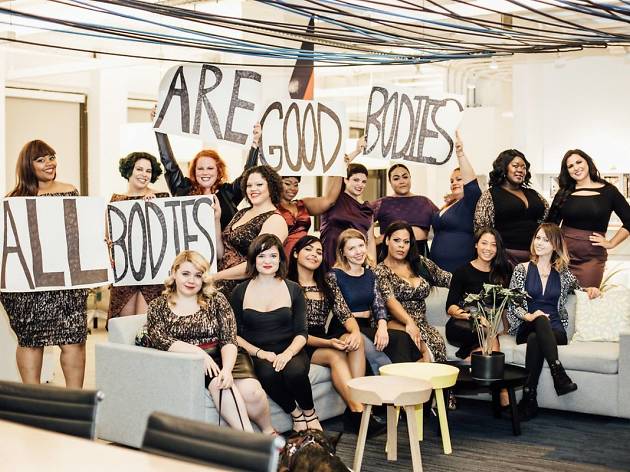 Photograph: Courtesy Bruna Lacerda
New York Fashion Week events September 6-16
SMART GLAMOUR RUNAWAY SHOW    Hell's Kitchen   
NYC-based clothing company SmartGlamour is hosting a body-positive catwalk (sizes XXS to 6X) to launch its new collection, featuring trendy women's looks for all shapes, sizes, enthnicities and genders. Bonus for attendees: The free event features complimentary wine. Seas are already sold out, but you can R.S.V.P. for standing room here. 
Photograph: Courtesy Moxy Times Square
New York Fashion Week events September 6-16
FASHION FUN HOUSE AT MOXY TIMES SQUARE  Midtown
West  
Moxy Times Square puts the "fun" back in fashun with this whimsical pop-up experience. Come play in the hotel's discovery zone including wonky, distorted mirrors for your #OOTD photo, maze-like barriers and a medley of other Instagrammable moments. There are carnival attractions as well, including a high-heeled stiletto ring toss and dueling slides for you and your friends to race in while sporting burlap sacks. Look, before you scoff, the sacks are designer! It's going to be a stylish hoot.
Photograph: Courtesy Arlo Hotel
New York Fashion Week events September 6-16
THE FUTURE OF FASHION AND SUSTAINABILITY West Village  
Did you know the fashion world is the second most damaging industry to our earth's climate? Join the conversation about why shopping and designing sustainably is of the utmost importance right now. WAYE founder, model and United Nations speaker Sinead Bovell sits down with other industry professionals like Victoria Secret model and Project Tsehigh founder Grace Mahary, leading New York sustainability consultant Christina Wong, Celsius founders Theresa and Corinna Williams and others to discuss and hopefully spark some positive change.
CONTACT US FOR ADVERTISING AND SPONSORSHIP:
https://meetmeattheopera.com/

Published by Nadia Kovarskaya, Founder 
Nadia Kovarskaya is in Top 100 globally as authority/influencer in PerformingArts and Philanthropy https://agilience.com/en/NadiaKovarskaya
CONTACT US FOR ADVERTISING AND SPONSORSHIP: