Mozart's The Magic Flute in full from The Royal Opera
This Christmas, stream The Royal Opera's production of Mozart's The Magic Flute via the Royal Opera House YouTube channel – from our house to your house.
David McVicar's classic production embraces both the seriousness and comedy of Mozart's glorious opera, transporting us to a fantastical world of dancing animals, flying machines and dazzling starry skies.
The setting provides a wonderful backdrop for Mozart's kaleidoscopic score, from the Queen of the Night's vocal fireworks to Tamino and Pamina's lyrical love duets and Papageno's hearty, folksong-like arias.
The production will be available to watch from 25 December 2020 – 6 January 2021. We will also be streaming The Royal Ballet's Don Quixote over the same period.
Help support the Royal Opera House communityThis crisis has had a serious impact on the arts Total raised: $90,296.00
DONATE TO ROYAL OPERA HOUSE HERE:

Support the future of live performance
Live performance is a shared experience, and our audiences are at the heart of everything we do.
Each time we are required to close our doors, we lose £3 in every £5 of our income, and London's most recent move into Tier 4 means we have had to close to live audiences for the third time this year.
We are deeply grateful for the significant and vital loan support from Arts Council England and DCMS through the Culture Recovery Fund, but unfortunately the Royal Opera House cannot survive on this funding alone.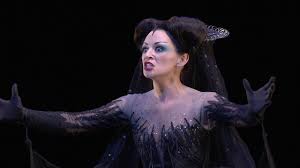 In order for us to come together in our beautiful building and share the performances that transport, delight and inspire, we urgently need your help. Please support the future of live performance and make a gift to the Royal Opera House Recovery Campaign today.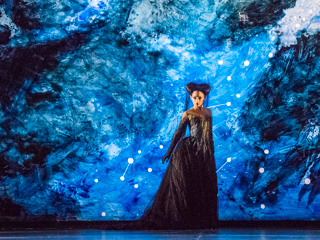 A gift of £65 could buy one week of antiviral fogging which will help keep our building sanitised and safe.
A £130 donation could pay for one week of hand sanitiser, which would enable essential staff and artists to continue their work during this time of closure.
A donation of £1,400 could allow us to purchase an entire week of PPE needed for artists and staff to work safely.
Ways to give:
Online: please use the form below to make your gift online.
Email: to request the Royal Opera House bank account details to make a BACS transfer or for any other questions please email fundraising@roh.org.uk
Phone: to donate via credit card please phone a member of the Fundraising Campaigns team on +44 (0)20 7212 9127 Monday through Friday from 9am–5pm.
Published by Nadia Kovarskaya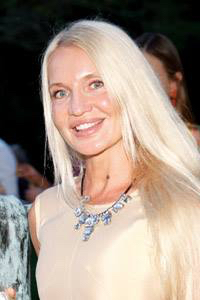 Nadia Kovarskaya,Founder www.MeetMeAtTheOpera.com
CONTACT US FOR ADVERTISING AND SPONSORSHIP:
phone: (646) 2488782-
email info@meetmeattheopera.com
Nadia Kovarskaya
Society Events & Life Style Society Club www.MeetMeAtTheOpera.com
Society Events Calendar, Fine Arts: Opera,Theatre,Art Fairs. Dating Extraordinary Company
‎Opera Houses · ‎Events · ‎Our Blog · ‎JOIN
About Nadia Kovarskaya:
Nadia Kovarskaya Is a top authority/influencer in Performing Arts and philanthropy:
https://agilience.com/en/MMATOpera