Saturday, March 28
6 am ET: More from Jan Vogler's Music Never Sleeps NYC
24-Hour livestream marathon (see March 27).  Visit www.musicneversleepsnyc.com for details.
10 am ET: Deutsche Grammophon streams World Piano Day Concert. 
Performances from Evgeny Kissin, Víkingur Ólafsson, Maria João Pires, Daniil Trifonov, Jan Lisiecki, Joep Beving, Simon Ghraichy, Kit Armstrong, and Rudolf Buchbinder. Other artists are expected to join the line-up as part of the legendary Yellow Label's celebration of music's power to bring people together. Viewers will be able to watch via YouTubeand Facebook using the hashtags #StayAtHome and #WorldPianoDay. The one-off program will be streamed live and will be available online for a limited period after.
Noon CET: Staatsoper unter den Linden. Verdi's Macbeth. 
Conductor: Daniel Barenboim; director: Harry Kupfer; starring Plácido Domingo, Anna Netrebko, Kwangchul Youn, Fabio Sartori, Staatsopernchor, Staatskapelle Berlin. Available free for 24 hours.
5 pm CET: Vienna Staatsoper streams Wagner's Götterdämmerung 
(performance of January 20, 2019) conductor: Axel Kober, director: Sven-Eric Bechtolf, with Stephen Gould, Iréne Theorin, Falk Struckmann, Jochen Schmeckenbecher, Waltraud Meier, Tomasz Konieczny, Anna Gabler. Sign up for free and view here.
7:30 pm ET: Nightly Met Opera Streams presents Die Meistersinger von Nürnberg(part of an all-Wagner week). 
Conducted by James Levine, starring Annette Dasch, Johan Botha, Paul Appleby, and Michael Volle. Transmitted live on December 13, 2014. Go to www.metopera.org on the day.
Sunday, March 29
Noon CET: Staatsoper unter den Linden. 
Massenet's Manon. Conductor: Daniel Barenboim; director: Vincent Paterson; starring Anna Netrebko, Rolando Villazón, Alfredo Daza, Christof Fischesser, Remy Corazza, Staatsopernchor, Staatskapelle Berlin. Available free  for 24 hours.
5 pm CET: Vienna Staatsoper 
streams Gounod's Roméo et Juliette (performance of February 1, 2017) conductor: Plácido Domingo, director: Jürgen Flimm, with Aida Garifullina, Juan Diego Flórez, Rachel Frenkel, Rosie Aldridge, Carlos Osuna. Sign up for free and view here.
3 pm ET: 92nd St. Y 
presents Anthony de Mare pays tribute to the musical genius of Stephen Sondheim in his 90th year. This concert features premieres from the newly commissioned Liasons2020 collection as well as works from his acclaimed Liaisons project, a remarkable compendium that featured 36 Sondheim songs re-imagined for piano by some of today's leading composers. Streaming live here.
7:30 pm ET: Nightly Met Opera Streams presents Tannhäuser 
(the final installment of an all-Wagner week). Conducted by James Levine, starring Eva-Marie Westbroek, Michelle DeYoung, Johan Botha, Peter Mattei, and Gunther Groissböck. Transmitted live on October 31, 2015. Go to www.metopera.org on the day. From the MA archives, Met Tannhäuser Returns, but the Time Has Come…
Monday, March 30
Noon CET: Staatsoper unter den Linden. Rimsky-Korsakov's The Tsar's Bride.
Conductor: Daniel Barenboim; director: Dmitri Tcherniakov; starring Olga Peretyatko, Anita Rachvelishvili, Johannes Martin Kränzle, Anatoli Kotscherga, Staatsopernchor, Staatskapelle Berlin. Available free for 24 hours. A genuinely tuneful and neglected Russian rarity with an outstanding cast makes this a real must see. **
12 pm ET: On Site Opera presents Rameau's Pygmalion.
The New York opera company, which specializes in site-specific and immersive productions, filmed the staging in June 2014 at the Lifestyle-Trimco Mannequin Showroom. The livestream is available on the company's website and Facebook page. 

7 pm CET: Vienna Staatsoper streams Mozart's Le Nozze di Figaro 
(performance of June 28, 2016). Conductor: Cornelius Meister | director: Jean-Louis Martinoty, with Luca Pisaroni (Conte d'Almaviva), Rachel Willis-Sørensen (Contessa d'Almaviva), Valentina Nafornita (Susanna), Alessio Arduini (Figaro), Marianne Crebassa (Cherubino) Sign up for free and view here.
7:30 pm ET: Nightly Met Opera Streams presents Poulenc's Dialogues des Carmélites. Conducted by Yannick Nézet-Séguin
starring Isabel Leonard, Adrianne Pieczonka, and Karita Mattila. Transmitted live on May 11, 2019. Go to www.metopera.org on the day.
Tuesday, March 31
Noon CET: Staatsoper unter den Linden. Tchaikovsky's Nutcracker. 
Conductor: Daniel Barenboim, Staatsballett Berlin, Staatskapelle Berlin. Available free for 24 hours.
7 pm CET: Vienna Staatsoperstreams Donizetti's L'Elisir d'Amore
 (performance of November 8, 2018). Conductor: Speranza Scappucci | director: Otto Schenk, with Aida Garifullina (Adina), Benjamin Bernheim (Nemorino), Orhan Yildiz (Belcore), Paolo Rumetz (Doktor Dulcamara), Mariam Battistelli (Giannetta). Sign up for free and view here.
7:30 pm ET: Nightly Met Opera Streams presents Rossini's Il Barbiere di Siviglia. 
Conducted by Maurizio Benini, starring Joyce DiDonato, Juan Diego Flórez, and Peter Mattei. Transmitted live on March 24, 2007. Go to www.metopera.org on the day.
7:30 pm ET: 92nd St. Y presents the Junction Trio
consisting of violinist Stefan Jackiw, cellist Jay Campbell (JACK Quartet), and composer/pianist Conrad Tao, performing Charles Ives' Piano Trio and Beethoven's Archduke Trio in the empty Kaufmann Concert Hall. Streaming live here. (An exceptional chance to catch these three rising stars together).
Wednesday, April 1
Noon CET: Staatsoper unter den Linden.Verdi's Il Trovatore. 
Conductor: Daniel Barenboim; director: Philipp Stölzl; starring Anna Netrebko, Gaston Rivero, Plácido Domingo, Marina Prudenskaya, Staatsopernchor, Staatskapelle Berlin. Available free for 24 hours.
5 pm CET: Vienna Staatsoper streams Strauss's Die Frau Ohne Schatten
(performance of June 10, 2019). Conductor: Christian Thielemann | director: Vincent Huguet, with Stephen Gould (Der Kaiser), Camilla Nylund (Die Kaiserin), Evelyn Herlitzius (Die Amme), Wolfgang Bankl (Geisterbote), Wolfgang Koch (Barak, der Färber), Nina Stemme (Färberin). Sign up for free and view here.
7:30 pm ET: Nightly Met Opera Streams presents John Adams's Nixon in China. 
Conducted by John Adams, starring Janis Kelly and James Maddalena. Transmitted live on February 12, 2011. Go to www.metopera.org on the day. From the MA archives, Nixon in China Revisited: If It Ain't Broke…
Thursday, April 2
Noon CET: Staatsoper unter den Linden. Tchaikovsky's Swan Lake. 
Conductor: Daniel Barenboim, Staatsballett Berlin, Staatskapelle Berlin. Available free for 24 hours.
5 pm CET: Vienna Staatsoper streams Peer Gynt 
(performance of December 4, 2018). Conductor: Simon Hewett | choreography and libretto: Edward Clug, with Jakob Feyferlik, Alice Firenze, Eno Peci, Zsolt Török, Franziska Hollinek, Ioanna Avraam, Nikisha Fogo. Sign up for free and view here.
7:30 pm ET: Nightly Met Opera Streams present Verdi's Don Carlo. 
Conducted by Yannick Nézet-Séguin, starring Marina Poplavskaya, Roberto Alagna, Simon Keenlyside, and Ferruccio Furlanetto. Transmitted live December 11, 2010. Go to www.metopera.org on the day.
Artists and Organizations Offering Free Contentall accessible during the coronavirus pandemic:
NEW: Alisa Weilerstein's 36 days of Bach

Starting March 17, over thirty-six days, the cellist shares and discusses all thirty-six movements of the six Cello Suites by Bach. Each day she will present one movement on her Facebook page and invites viewers to share questions about Bach, the Cello Suites, and other musical topics. #36DaysOfBach
Apollos Fire: Music for the Soul

The Cleveland-based baroque orchestra founded by Artistic Director Jeannette Sorrell is offering a series of video streams entitled "Music for the Soul" to be updated each Tuesday and Friday. The series features archival and new videos as well as program notes. The first episode on March 17 was dedicated to St. Patrick's Day; new episodes are posted here.
NEW: Baltimore Symphony Orchestra

The BSO is putting on live-streamed concerts on its Facebook page while concerts are canceled due to the virus. On Sunday March 22, pianist Lura Johnson performed a nearly 45-minute show from her home on social media, with songs from Brahms, Berg and Beethoven. Further shows will continue on Wednesday and Sunday nights "for the near future."
Bayerischer Staatsoper
Individual performances – such as Bluebeard's Castle with John Lundgren and Nina Stemme, and Il Trovatore with Anja Harteros and Jonas Kaufmann – are available as live stream or as video-on-demand. There will also be a series of Monday Concerts, each starting at 8:15 pm (CET) live, of lieder, solo instrumentalists, chamber music and dance. Musicians from the Bayerisches Staatsorchester and artists associated with the Bayerische Staatsoper, such as violinist Julia Fischer, soprano Hanna-Elisabeth Müller, baritone Christian Gerhaher, pianist Gerold Huber, tenor Jonas Kaufmann, baritone Michael Nagy and bass Tareq Nazmi will be taking part. Visit here to view and for details.
Berlin Philharmonic

The BPO has made its Digital Concert Hall free of charge. Use the password BERLINPHIL. The Digital Concert Hall remains free of charge for 30 days from the time of activating. Available are over 600 orchestra concerts covering more than ten years, including 15 concerts with the orchestra's new chief conductor Kirill Petrenko, interviews, backstage footage.
Chicago Symphony Orchestra
Beethoven 9 – Chicago Symphony Orchestra – Riccardo Muti
NEW: Beth Morrison Projects

The new opera powerhouse are offering an "Opera of the Week," which will stream on BMP's home page. Already available is Dog Days, the post-apocalyptic opera to end all, by David T. Little and Royce Vavrek, whose themes of isolation, family, and compassion feel not so distant from current reality. Next up will be Missy Mazzoli's Song From the Uproar, inspired by the life of the early 20th-century explorer Isabelle Eberhardt.
Boston Symphony Orchestra

The Boston Symphony will present BSO at Home, which includes self-produced videos from BSO musicians and conductors featuring anecdotes, personal reflections and insights, and short informal performances, as they stay at home during the coronavirus outbreak, to be released periodically through the BSO's social media channels. There will also be six weeks of daily curated audio offerings available each weekday morning at 10 a.m. through www.bso.org/athome. These will include BSO Music Directors (Andris Nelsons, Seiji Ozawa, Erich Leinsdorf, Charles Munch, Serge Koussevitzky), March 23-29; Guest soloists (Van Cliburn, Isaac Stern, Rudolf Serkin, Leonard Bernstein, Doriot Anthony Dwyer), March 30-April 5; Masterworks of the Classical period (Haydn, Mozart, and Beethoven), April 6-12; Musical landmarks (Copland, Shostakovich, Bartók), April 13-19; The French tradition (Debussy, Ravel, Berlioz, Bizet), April 20-26; The Romantic Age (Tchaikovsky, Brahms, and Strauss), April 27-May 3. For a complete list click here.
Budapest Festival Orchestra Quarantine Soirées
Hungarian conductor Ivan Fischer has created a new concert series in response to the worldwide musical shutdown. The Quarantine Soirées are LIVE and free to view online chamber music concerts given nightly at 7:45 pm. Visit www.bfz.hu/en/media/quarantine-soirees/for details of upcoming concerts.
NEW: Daniel Hope

Violinist Daniel Hope has launched "Hope at Home," a new television series for our socially distanced times. Professionally produced by Kobalt Productions for Europe's ARTE television network, the series comprises 14 half-hour episodes of live musical performance by leading classical artists, interspersed with English and German talk. Over two weeks (from March 25), Hope at Home will stream live, daily, at 1 pm ET (10 am PT; 6 pm Berlin CET) on the ARTE Concert website, where each episode will then be archived for 90 days, and on Deutsche Grammophon's YouTube channel, where selected highlights will subsequently be available.
NEW: Detroit Symphony Orchestra

The Detroit Symphony Orchestra has made its webcast archive available for free on its website. The collection features 200+ works going back three years, and highlights include Leonard Slatkin conducting John Luther Adams's climate change-inspired Become Ocean from 2019, several world premieres, and a host of bite-sized encores.
NEW: HERE@HOME Wednesday Watch Parties
Each Wednesday at 7 pm ET
New York's HERE hosts a Facebook Watch Party to stream a full-length HERE production from the past 25 years. Following the online premiere, these full-length videos will be available for viewing on Facebook until our building reopens for live public performances. Upcoming schedule includes Apr 1: Kamala Sankaram's Looking at You from 2019, which examines internet surveillance, appropriate now that our lives, for the foreseeable future, are to be lived online. Further programming includes Apr 8: Thomas Paine in Violence; Apr 15: Arias with a Twist. Apr 22: City Council Meeting; Apr 29: Chimpanzee. View here.
NEW: Houston Symphony

The Houston Symphony is offering musical relief by making its concert broadcasts available to stream on demand for free online, as well as creating musician videos, blogs, curated playlists, and more available online. While the Symphony already broadcasts live on Houston Public Media each Sunday evening, each broadcast concert will now also be posted on the Houston Symphony website for on-demand streaming, and new broadcasts will be made available on-demand for one month after their broadcast date.
NEW: The Kanneh-Mason Family

"The Von Trapps of Classical Music" (Telegraph UK) will be going live via cellist Sheku Kanneh-Mason's Facebook every Wednesday and Friday at 1:30 pm ET. This will be a mixture of intimate chamber performances with the family, and behind the scenes chat. You can watch their first live here.
NEW: La Monnaie Belgium's La Monnaie de Munt
has launched free streaming of a virtual season of eight operas from the archives: Rimsky-Korsakov's The Tale of Tsar Saltan, Mark Grey's Frankenstein, Verdi's Aida and Macbeth, Wagner's Tristan und Isolde, Ponchielli's LaGioconda, Mozart's Lucio Silla and Pascal Dusapin's Macbeth Underworld. All operas are available online until April 19. Details and access here.
NEW: Lincoln Center
http://lincolncenter.org/lincoln-center-at-home

Lincoln Center At Home is a new portal to enable families and communities to keep the arts front and center. From the archives of Lincoln Center's resident organizations comes a trove of video, including rarely seen footage from decades of Live From Lincoln Center, more recent performances from across campus, and live streams from wherever performances are still happening. In addition, Lincoln Center Pop-Up Classroom broadcasts on Facebook Live every weekday at 10 am ET. Led by some of the world's best artists and educators, each creative learning activity utilizes simple materials found at home to help families with children explore a variety of art forms. Each classroom will remain available on Facebook after the live broadcast. Finally, #ConcertsForKids teams up with top artists who will bring world-class performances and diverse musical perspectives from their homes to yours. Check the web calendar for the latest digital offerings.
London Symphony Orchestra
https://lso.co.uk/whats-on/2019-20-season/alwaysplaying.html

The LSO has announced "Always Playing," a digital program of archive concerts to be streamed free via its YouTube channel across March and April 2020. There are concerts conducted by the LSO's family of conductors, including Music Director Sir Simon Rattle, Principal Guest Conductors Gianandrea Noseda and François-Xavier Roth along with Guest Conductors Semyon Bychkov, Sir John Eliot Gardiner and Valery Gergiev. Guest artists include pianists Kristian Bezuidenhout, Seong-Jin Cho, Katia and Marielle Labèque, violinists Janine Jansen and Isabelle Faust, and singers Daniela Barcellona, Barbara Hannigan, Christiane Karg, Anna Larsson, Francesco Meli and Michele Pertusi. During this time the LSO's social media will also be filled with clips from past performances, artists interviews, curated playlists and new recordings from the Orchestra's Grammy Award-winning in-house label, LSO Live. Details and access here.
Stravinsky The Rite of Spring // London Symphony Orchestra/Sir Simon Rattle
New World Symphony

Beginning the week of March 22, the New World Symphony will debut a web-based series called NWS Archive+.  Michael Tilson Thomas will moderate discussions with NWS Fellows, alumni, guest artists and visiting faculty about recorded performances from our archives. Their personal reflections will offer unique insights into the streamed concerts. Performances will be available at www.NWS.edu. Beginning Friday evening, March 20, at 7 pm, New World Symphony Fellows will play live, informal chamber music concerts from their homes in Miami Beach. New World Symphony Fellows: Live from our Living Room will be broadcast via Facebook Live. In addition, the New World Symphony's ground-breaking online archive allows visitors to explore, engage and excel with NWS performances, master classes, tutorials and town halls. MUSAIC can be found at www.musaic.NWS.edu. Finally, for the past 10 years, the Fellows have prepared and performed a series of one-hour concerts for local school children. In the coming weeks, these concerts and preparatory material will be available free of charge to students and parents. NWS Educational concerts can be found at www.musaic.NWS.edu.
Olyrix French opera streaming site Olyrix
is making its content free throughout the COVID-19 crisis. Not all content is watchable in the U.S., but there are many fascinating productions and concerts from top-notch opera companies, from Purcell's The Indian Queen from Opéra de Lille to Korngold's Violanta from Teatro Reggio Torino. A really well-curated collection. Visit www.olyrix.com/videos/spectacle/1404/lopera-en-streaming-ne-ferme-pas-ses-portes
NEW: Opéra National de Paris

The Palais Garnier and the Bastille Opera are making their digital stage, the 3e Scène, free and available to all! Founded in 2015, the platform is a pure place of artistic adventure and exploration, giving free reins to artists coming from different horizons (photographers, filmmakers, writers, illustrators, visual artists, composers and choreographers) to create original works with a new take on music and dance, the Institution, its heritage and its crafts. Visit here. As previously announced, some of Opéra national de Paris's productions are accessible for free on the Paris Opera Facebook page and france.tvculturebox. In addition, Octave, the Paris Opera's online magazine, is posting articles, videos and interviews with artists in the shows on www.operadeparis.fr/magazine.
NEW: Opera North

One of Britain's most respected smaller opera companies, Opera North, is making its acclaimed semi-staged concerts of Wagner's epic Ring Cycle online, in full, for free. "Beg, borrow, or be like Wotan and steal a ticket for this show," said the UK's Times newspaper of Das Rheingold. "You'd be lucky to hear as good at Bayreuth," said The Telegraph of Die Walküre. Richard Farnes proves a seriously impressive Wagner conductor. Watch it here.
OperaVision

OperaVision livestreams five Mozart operas from five different European companies every Tuesday and Friday between March 17 and March 31. Each opera will remain available online for six months.
March 17: Don Giovanni from Finnish National Opera
March 20: Die Entführung aus dem SerailGlyndebourne. David McVicar's stroke of genius is to set his production in Mozart's time, exploring the tension between the Pasha (a convert to Islam – a fact usually cut) and Europeans whose ideas of freedom are challenged by a seductive captivity. Konstanze must choose between a decent—and here very sexy man—and a contracted marriage to a bit of a stuffed shirt. This is an Entführung raised to the psychological level of a Così. **
March 24: Lucio Silla from La Monnaie / De Munt
March 27: Le nozze di Figaro from Garsington Opera
March 31/03/2020 | Il sogno di Scipionefrom Teatro La Fenice
San Francisco Symphony

San Francisco Symphony are making all documentary and concert episodes of Michael Tilson Thomas and the San Francisco Symphony's groundbreaking Keeping Score project available for unlimited free streaming on the Symphony's YouTube channel. Episodes will be released beginning in four batches, every Wednesday through April 8, 2020. This seriously impressive and groundbreaking project traces the lives of eight influential composers from around the world. Michael Tilson Thomas explores the motivations and influences behind major classical works by Tchaikovsky, Beethoven, Copland, Stravinsky, Berlioz, Ives, Shostakovich, and Mahler. Each episode is accompanied by a one-hour concert program by the San Francisco Symphony. Unmissable. **
Seattle Symphony

Seattle Symphony is rebroadcastingconcerts on Thursday and Saturday evenings. In addition, Morning Notes on YouTube or Facebook features individual musicians from the orchestra soloing on their instruments. The inaugural video, starring concertmaster Noah Geller playing Bach, is a definite pick-me-up.
Silkroad Home Sessions

The Silkroad collective has come together to develop a virtual concert mini-series. Most nights, Silkroad artists will be sharing short, musical performances on Facebook and Instagram, bringing music of comfort and joy directly from their homes into ours. There's a preliminary schedule below and more dates will be added. Following the live stream, videos will be posted to Silkroad's website for later viewing.
Teatro Regio di Torino

The Teatro Regio di Torino will post streamed operas daily at 6 pm CET. The company will showcase dress rehearsals from the current and past seasons, which will be available act by act on their YouTube channel. Verdi's Nabucco conducted by Donato Renzetti and directed by Andrea Cigni was posted March 14 followed by Il Matrimonio Segreto on March 15. The list will be updated daily.
Other Paid Digital Arts Services
Medici TV

Stream thousands of classical music videos available by subscription, as well as hundreds of events that are broadcast live for free each year, available for 90 days. Subscriptions cost $83.85 per year or $12.99 per month. www.medici.tv
Archived Recent Performances are still available for viewing:
March 12
The Philadelphia Orchestra and Music Director Yannick Nézet-Séguin
performed BeethovenNOW: Symphonies 5 & 6 as well as Iman Habibi's Jeder Baum Spricht to an empty Verizon Hall for live broadcast. An outstanding concert captured in excellent visuals and sound. www.philorch.org/live
March 12 & 13
An ad hoc ongoing series. Igor Levit performed Beethoven's Waldstein Sonata (March 12) and Frederic Rzewski's bravura hour-long The People United Will Never Be Defeated! (March 13) from his home in Berlin. Fascinating, if challenging sound. Check out his Twitter feed @igorpianist
March 14 Canadian pianist Garrick Ohlsson played an impressive selection of works by Beethoven, Prokofiev (the Sixth Sonata), and Chopin to an empty house at New York's 92nd Street Y. www.92y.org/archives/garrick-ohlsson-piano
Chamber Music Society of Lincoln Center, in their final concert before the shut down, presented Dohnányi's Serenade, Bartók's Sonata for Two Pianos and Percussion, and Tchaikovsky's Souvenir de Florence. Available here.
March 16
In front of an empty auditorium (very visible thanks to excellent camerawork) Melbourne Symphony Orchestra was conducted by Forth Worth Symphony Music Director Miguel Harth Bedoya in dynamic performances of Bloch's Schelomo with soloist Timo-Veikko Valve, and Rimsky-Korsakov's Scheherazade. Available here.
NEW: March 22
Dorn Music presented the Kuss Quartett playing Beethoven's String Quartet in F, Op.18 No. 1, String Quartet in F, Op. 135 and String Quartet in A minor, Op. 132 Movement No. 3 Heiliger Dankgesang eines Genesenen an die Gottheit, in der lydischen Tonart for the benefit of freelance musicians in Lower Saxony and across the world. The Live Broadcast from Hannover is available here. Donate here.
March 27
92nd St. Y presents Jonathan Biss playing Beethoven's last three piano sonatas. Written, as Beethoven said, "in a single breath," these pieces represent the apotheosis of his piano writing, showing his mastery of the variation form (in Op. 109), his expertise in the forms of the musical past (the fugue, in Op. 110), and an ability to be cutting-edge (considering Op. 111 as a whole, but especially the famous 'boogie woogie' moments in the second movement). Available here.
Published by Nadia Kovarskaya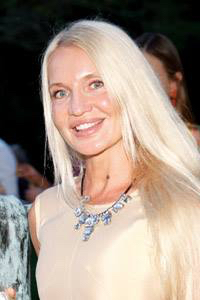 Nadia Kovarskaya,Founder www.MeetMeAtTheOpera.com
CONTACT US FOR ADVERTISING AND SPONSORSHIP:
phone: (646) 2488782-
email info@meetmeattheopera.com
Nadia Kovarskaya
Society Events & Life Style Society Club www.MeetMeAtTheOpera.com
Society Events Calendar, Fine Arts: Opera,Theatre,Art Fairs. Dating Extraordinary Company
‎Opera Houses · ‎Events · ‎Our Blog · ‎JOIN
About Nadia Kovarskaya:
Nadia Kovarskaya Is in Top 100 globally as authority/influencer in Performing Arts and philanthropy:
https://agilience.com/en/NadiaKovarskaya
https://agilience.com/en/MMATOpera
**Highly recommended