Wiener Staatsoper Anna Netrebko, Nadia Krasteva, Massimo Giordano in Franco Zeffirelli production Bizet Carmen. HD
STREAM HERE:
Music by Georges Bizet
Libretto by Henri Meilhac and Ludovic Halévy, based on the novella of the same title by Prosper Mérimée
Production
Inszenierung: Franco Zeffirelli
Bühnenbild: Franco Zeffirelli
Kostüme: Leo Bei
Choreographie: Rafael de Córdoba
Chorleitung: Thomas Lang
Cast
Carmen: Nadia Krasteva
Don José: Massimo Giordano
Micaela: Anna Netrebko
Escamillo: Ildebrando d'Arcangelo
Frasquita: Anita Hartig
Mercedes: Zoryana Kushpler
Zúñiga: Alexandru Moisiuc
Morales: Boaz Daniel
Remendado: Herwig Pecoraro
Dancaire: Tae Joong Yang
Wiener Staatsoper Anna Netrebko
Conductor: Andris Nelsons
Chor und Orchester der Wiener Staatsoper
Turn your living room into your personal box at Wiener Staatsoper!
We broadcast 45 of our performances live on the internet: enjoy opera and ballet on your computer, mobile device, Samsung SmartTV, Apple TV (gen. 4), Amazon Fire TV or (in Austria) your A1TV Media Box. Our inhouse teams produce Full HD video and premium audio quality, you can choose between two channels at any time of the broadcast – a live cut opera film with close-ups and moving cameras, and a total view of the stage. The WIENER STAATSOPER LIVE App (iOS and Android) offers you multilingual subtitles for all and scores from our archive for selected performances – we turn the pages for you.
All live broadcasts are accessible for 72 hours –select your personal prime time wherever on the globe you are! Beyond that, our subscriptions include three monthly changing highlights from our videothèque.
---
Upcoming Livestreams
10MaySunday
17:30 – 21:30
2 intermissions
Opera
due to the decree of the Federal Ministry for Health

PRODUCTION David Pountney
17MaySunday
19:30 – 22:00
2 intermissions
Ballet
due to the decree of the Federal Ministry for Health
BOOK LIVESTREAM
19MayTuesday
19:00 – 22:00
1 intermission
Opera
due to the decree of the Federal Ministry for Health
Romantische Oper in drei Aufzügen (fünf Bildern)
29MayFriday
19:00 – 22:30
1 intermission
Opera
due to the decree of the Federal Ministry for Health

DIRECTOR Jean-Louis Martinoty
Published by Nadia Kovarskaya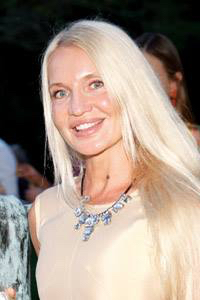 Nadia Kovarskaya,Founder www.MeetMeAtTheOpera.com
CONTACT US FOR ADVERTISING AND SPONSORSHIP:
phone: (646) 2488782-
email info@meetmeattheopera.com
Nadia Kovarskaya
Society Events & Life Style Society Club www.MeetMeAtTheOpera.com
Society Events Calendar, Fine Arts: Opera,Theatre,Art Fairs. Dating Extraordinary Company
‎Opera Houses · ‎Events · ‎Our Blog · ‎JOIN
About Nadia Kovarskaya:
Nadia Kovarskaya Is a top authority/influencer in Performing Arts and philanthropy:
https://agilience.com/en/MMATOpera