Free Stream Broadway Musical Memphis
Free Stream Broadway Musical Memphis
Memphis is a musical with music by David Bryan, lyrics by Bryan and Joe DiPietro, and a book by DiPietro.
The show is loosely based on the story ofMemphis disc jockey Dewey Phillips,[1] one of the first white DJs to play black music in the 1950s. It played on Broadway from October 19, 2009 to August 5, 2012, winning four Tony Awards, including Best Musical. The show was previously staged at the North Shore Music Theatre in Beverly, Massachusetts and TheatreWorks inMountain View, California during the 2003–04 season, as well as the 5th Avenue Theatre inSeattle during the 2008–2009 season.
Memphis is set in the places where rock and roll was born in the 1950s: the seedy nightclubs, radio stations and recording studios of the musically-rich Tennessee city. With an original score, it tells the fictional story of DJ Huey Calhoun, a good ole' local boy with a passion for R&B music and Felicia Farrell, an up-and-coming black singer that he meets one fateful night on Beale Street. Despite the objections of their loved ones (Huey's close-minded mama and Felicia's cautious brother, a club owner), they embark on a dangerous affair. As their careers rise, the relationship is challenged by personal ambition and the pressures of an outside world unable to accept their love.
"The biggest hit on Broadway this year or any other year! See it even if you have to bribe somebody to get tickets."

Review by David Richardson from WOR Radio
"I guarantee you a rambunctious good time!"


Published by Nadia Kovarskaya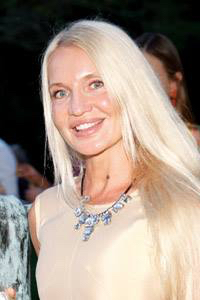 Nadia Kovarskaya,Founder www.MeetMeAtTheOpera.com
CONTACT US FOR ADVERTISING AND SPONSORSHIP:
phone: (646) 2488782-
email info@meetmeattheopera.com
Nadia Kovarskaya
Society Events & Life Style Society Club www.MeetMeAtTheOpera.com
Society Events Calendar, Fine Arts: Opera,Theatre,Art Fairs. Dating Extraordinary Company
‎Opera Houses · ‎Events · ‎Our Blog · ‎JOIN
About Nadia Kovarskaya:
Nadia Kovarskaya Is in Top 100 globally as authority/influencer in Performing Arts and philanthropy:
https://agilience.com/en/NadiaKovarskaya