Verdi AIDA San Francisco Opera with Brilliant Luciano Pavarotti
Sam Wanamaker (stage director), Garcia Navarro (conductor) – With Margaret Price (Aida), Luciano Pavarotti (Radamès), Simon Estes (Amonsaro)
Verdi: Aida– San Francisco Opera:
Sam Wanamaker | Stage director
Douglas Schmidt | Set designer
Lawrence Casey | Costume designer
Thomas Munn | Lighting designer
Roger Gans | Sound Designer
Margo Sappington | Choreographer
Margaret Price | Aida
Luciano Pavarotti | Radamès
Simon Estes | Amonsaro
Stefania Toczyska | Amneris
Kevin Langan | The King of Egypt
Kurt Rydl | Ramfis
Colenton Freeman | Messenger
Christian Holder | Solo Dancer
San Francisco Opera Chorus
Richard Bradshaw | Chorus director
San Francisco Opera Ballet
San Francisco Opera Orchestra
Garcia Navarro | Conductor
A magnificent spectacle of stars, scenery and choreography, this version of Verdi's Aïda is remastered from Sam Wanamaker's landmark production. It features monumental performances by Luciano Pavarotti as Radames and Margaret Price in the title role. The tensions which arise from Radames' love for Aida, a slave who is the daughter of the Ethiopian chieftain, Amonasro, and the jealousy this provokes in the daughter in Amneris, daughter of the Egyptian king, are portrayed in some of Verdi's most famous music.
An Aida with all the traditional trimmings, starring two of the greatest opera stars of the 20th century, Sam Wanamaker's 1981 production with Luciano Pavarotti as Radames and Margaret Price as Aida at the San Francisco Opera was one for the ages. Watch the captivating performance in this archival film.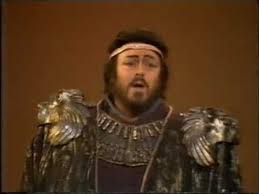 Pavarotti in fine voice as a properly heroic Radames, Margaret Price floating melting pianissimos out into the audience, Stefania Toczyska's high-voltage singing… Sam Wanamaker's Aida is a delight for the eyes and the ears! Hollywood-like production values invested in the costumes and scenery bring ancient Egypt to life in grand style, and the Spanish conductor Garcia Navarro masterfully leads the San Francisco Opera Orchestra in Verdi's classic score.
Verdi AIDA San Francisco Opera
Published by Nadia Kovarskaya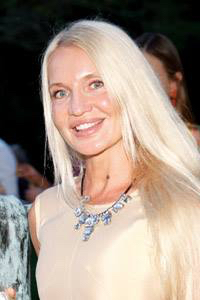 Nadia Kovarskaya,Founder www.MeetMeAtTheOpera.com
CONTACT US FOR ADVERTISING AND SPONSORSHIP:
phone: (646) 2488782-
email info@meetmeattheopera.com
Nadia Kovarskaya
Society Events & Life Style Society Club www.MeetMeAtTheOpera.com
Society Events Calendar, Fine Arts: Opera,Theatre,Art Fairs. Dating Extraordinary Company
‎Opera Houses · ‎Events · ‎Our Blog · ‎JOIN
About Nadia Kovarskaya:
Nadia Kovarskaya Is in Top 100 globally as authority/influencer in Performing Arts and philanthropy:
https://agilience.com/en/NadiaKovarskaya