Free Stream Richard Tucker Music Foundation Gala 2015, winner Jamie Barton
STREM HERE:
Richard Tucker Gala 2018 • Anna Netrebko & Yusif Eyvazov "Vicino a te" Andrea Chenier (Giordano)

The Richard Tucker Music Foundation
Non-profit cultural organization founded in 1975,honoring the artistic legacy of the great American tenor through support of young talented American opera singers and by bringing opera into the community.
Richard Tucker Gala Pretty Yende, Ildar Abdrazakov, Joseph Calleja, Željko Lučić; 2014
The Foundation  offers free performances in New York Metropolitan area and by supporting music education enrichment programs to heighten appreciation for opera.
Richard Tucker Gala 1999 – Leech, Villaroel, Hvorostovsky, Ramey, Gheorghiu & Alagna
Richard Tucker Foundation Awards Program offers grants for study, provides performance opportunities and professional development for singers.
SUPPORT THE RICHARD TUCKER FOUNDATION: www.richardtucker.org/support/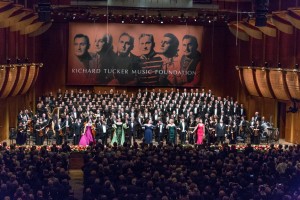 Since 1975, The Foundation has given critical financial assistance to more than a thousand young American singers throughout the United States. This is the proud legacy of Richard Tucker, America's greatest tenor, and we hope you will help to continue this legacy by becoming a supporter of the Foundation.
Richard Tucker Gala 1998 – Bartoli, Bryn Terfel, O'Flynn, Armiliato, Guleghina, Pons & Uria-Monzon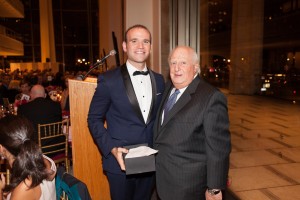 The Sara Tucker Study Grant provides grants to singers, selected through a vocal competition, who are recently out of the university or conservatory and considered to be at the beginning of promising careers.
2016 Sara Tucker Study Grants: Michael Brandenburg, tenor, 29; Nicholas Brownlee, bass-baritone, 26; Samantha Hankey, mezzo-soprano, 24; Megan Mikailovna Samarin, mezzo-soprano, 23; Laura Wilde, soprano, 29.
Richard Tucker Gala 1993 – Morris, Swenson, Hadley, Ramey, Fleming, Groves & Hampson
The Richard Tucker Award is conferred annually upon a single artist who has reached a high level of artistic accomplishment and who, in the opinion of a conferral panel, is on the threshold of a major international career.            2016 Award Winner is Tamara Wilson.
Richard Tucker Gala 2001 – Voigt, Giordani, Hong, Pape, Graves, Putilin, Esperian, Licitra & Price
Programs of The Foundation, include concerts in a different community settings,radio broadcast,master classes. In the past three decades, the winners and grantees of The Foundation sing all over the world, programs finance the growth of young artists and the creation of new music, and expanding educational programs bring help and hope to another generation through the gift of the highest form of art – Opera.
CONTACT THE RICHARD TUCKER MUSIC FOUNDATION:
1790 Broadway, Suite 715
New York, NY 10019
Phone: 212-757-2218
Fax: 212-757-2347
Richard Tucker Gala 1992 – Swenson, Dimitrova, Bartolini, Pons, Blake, Bumbry & Dunn
Published by Nadia Kovarskaya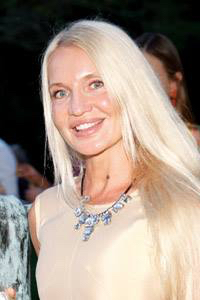 Nadia Kovarskaya,Founder www.MeetMeAtTheOpera.com
CONTACT US FOR ADVERTISING AND SPONSORSHIP:
phone: (646) 2488782-
email info@meetmeattheopera.com
Nadia Kovarskaya
Society Events & Life Style Society Club www.MeetMeAtTheOpera.com
Society Events Calendar, Fine Arts: Opera,Theatre,Art Fairs. Dating Extraordinary Company
‎Opera Houses · ‎Events · ‎Our Blog · ‎JOIN
About Nadia Kovarskaya:
Nadia Kovarskaya Is in Top 100 globally as authority/influencer in Performing Arts and philanthropy:
https://agilience.com/en/NadiaKovarskaya