ART EVENTS New York September 11 Daily Newsletter
Sponsored by 
Birdland Jazz Theater
September 12, Wednesday Show
Borislav Strulev Cello: 
From Classical to Jazz
 Show: 7:00 pm/ Show 9:45 pm  $20.00 – $30.00    
                                          315 West 44th Street (8th and 9th ave)                                           
China Institute 100 Washington St panel: Beyond Dior: The Business of Chinese Fashion Tao Wang in conversation with Simon Collins and Harlan Bratcher 6-7:30 $35
The National Exemplar 59 Franklin St exhibition: Living with Contradictions John Miller & Marcia Schvatrz
The New York Genome Center Ground Floor conference Center 101 Avenue of the America reception: Art by Architects 6-9
Ronald Feldman 31 Mercer St reception: Fredric Riskin 9/11 The Collapse of Conscience 6-8
WhiteBox 329 Broome St reception: Yusuke Wakata Tender Cities 6-8
Purl Soho 459 Broome St textile event:  Knit Night 5-7
Cornelia Street Cafe 29 Cornelia St reception: Rick Mullin Paintings 5:30-7
Cooper Union 41 Cooper Square Intra-Disciplinary Seminar (IDS) Public Lecture Series: Nana Orforiatta Ayim Future Museums 7-8:30 free
Cooper Union Arthur A. Houghton Jr. Gallery 7 E  7 School of Architecture reception: Towards a New [Hypo]Thesis celebrating the work of the 2017-2018 Master of Architecture II Graduate Design Studio 6:30 free
New School University Center Starr Foundation Hall Room UL102 63 Fifth Ave ICI's Curator's Perspective talk: Miranda Lash 7-8:30 free
New School  University Center Hoerle Lecture Hall, Room UL105 63 Fifth Ave New York Comics & Picture-Story Symposium: Sharad Sharma via Skype on Grassroots Comics: : By the People, For the People 7-9 free
Dedalus Foundation 25 E 21 4th Fl panel: Document or Artwork? A Panel Discussion on Archives in the Art World Anna Gurton-Wachter, Kate Haw, Melissa Rachleff Burtt, Paul Ramírez Jonas, moderated by Julia Pelta Feldman reservation required 6:30-8 rsvp@dedalusfoundation.org
Aperture 547 W 27 public reception: Refocus: A Collaboration between Aperture and WeTransfer Siân Davey, Janet Delaney, and Joe Nishizawa 7-8:30
AC Institute 16 E 48 opening: Peter Fankhauser Carol; Part I of a 3 part exhibition cycle by three artists Softer, Softest  6-8
French Institute Alliance Française (FIAF) 22 E 60
Membership Open House & Free Film Screening film: Dieu seul me voit (dir. Bruno Podalydès, 1998)  4 and 7:30 $5; wine and cheese tasting 6-8 free; Game of dictée and activities in the Library 6:30-7 free
Tilton 8 E 76 reception: Noah Purifoy; East Coast/West Coast: Clark, Hammons, Outterbridge, Saar, Washington 6-8
Joan B Mirviss 39 E 78 exhibition: Koike Shoko: Shifting Rhythms: Sculpted Moments
Gagosian 976 Madison Ave reception: Harmony Korine Blockbuster 6-8
David Richard 211 E 121 panel: Richard Kallweit, Marilyn Nelson, and Clark Richert, moderated by Anne Swartz; in conjunction with Systemic Pattern Painting: Artists of the Criss-Cross Cooperative 7:30-8:30
Lehman College Art Gallery 250 Bedford Park Blvd West Fine Arts Building Pintando: Colors of Education Speaker Series: Felipe Galindo Art in textbooks as a reflection of the artistic panorama in Mexico 1
ACAW Open Studios 56 Bogart St Bushwick viewing: Wei Xiaoguang 6-9
Borislav Strulev – universal multi-stylist, Renaissance-man – he presents today his vision of crossover, classical music, jazz, tango and even opera – a stylish, high-quality fusion, on the edge of shocking. Dare to hear his cello in full color.
Borislav Strulev Cello New Birdland Theater New York September 12
Dmitri Hvorostovsky and Friends for Children 2018 – 'Toi et Moi' Borislav Strulev
Borislav Strulev Ёлка 2017 
Barvikha Concert Hall – Hymn
Borislav Strulev Cello New Birdland Theater New York
Didier Marouani & Space – MAGIC 'CELLO' FLY – Borislav Strulev 
Borislav Strulev Cello New Birdland Theater New York
BORISLAV STRULEV – Nessun Dorma
Borislav Strulev Cello New Birdland Theater New York
BORISLAV STRULEV – DAY OF MOSCOW – Aranjuez
Borislav Strulev Cello New Birdland Theater New York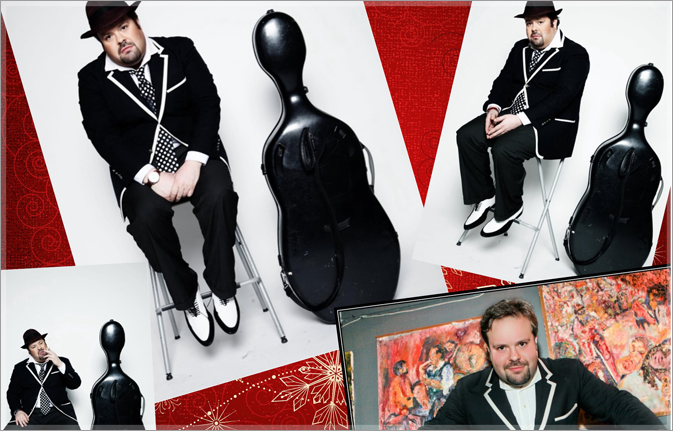 Borislav Strulev Cello New Birdland Theater New York
Borislav's debut recording on French label LYRINX of Rachmaninov and Schostakovich sonatas. The same label released his debut orchestral recording of Arvo Pärt's Pro et Contra, Erkki-Sven Tüür's concerto, and Daniel Schnyer's cello concerto (world premiere) with Norrlands Symphony Orchestra under direction of Kristjan Järvi. In 2011 on Naxos Label Borislav releases "Cello Lounge" with New York composer Gene Pritsker (Borislove & Noizepunk).
As a special guest Borislav is on significant crossover recordings produced by Ettore Stratta with jazz violinist Regina Carter on "Paganini: after a dream" (Verve – Universal), with celebrated mezzo-soprano Denyce Graves and Brazilian jazz pianist Eliane Elias on "Lost Days" (RCA – Red Seal) with singer and actress Arielle Dombasle on "Extase" (SONY).
Borislav Strulev Cello New Birdland Theater New York
PUBLISHED BY NADIA KOVARSKAYA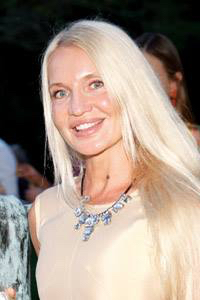 CONTACT US FOR ADVERTISING AND SPONSORSHIP:
email 
Nadia Kovarskaya
Founder
https://meetmeattheopera.com/
Nadia Kovarskaya
Is in Top 100 globally as authority/influencer in Performing Arts and philanthropy:
FOR ADVERTISING AND PROMOTION CONTACT
NADIA KOVARSKAYA