EVENT DETAILS
Saturday, August 10th – 5 o'clock
15th Annual Authors Night
To Benefit East Hampton Library
555 Montauk Highway in Amagansett
Founding Honorary Chair: Alec Baldwin
Authors Reception from 5 to 7:30 pm + Dinner begins at 8
The "Premier Literary Event of The Hamptons" has grown over its ten-year history to become
one of the most successful celebrations of books and authors in America, featuring 100 authors
across all genres.
Enjoy fabulous hors d'oeuvres and wine. Meet your favorite authors, buy their books and have
them inscribed. Bid on some fun items at the silent auction. The most recent titles for each
author will be available for purchase at the event. Every title – past and present – written
by our guest authors can be inscribed at the event. Don't forget to bring your books with you
to have them inscribed! The proceeds of the books purchased at the event go directly to the
Library as a donation. You're in for a wonderful surprise when you join the party at a lovely
home in The Hamptons. You get to choose your party. All dinner guests automatically receive an
entry ticket to the Authors Reception. Parties will be announced when invitations are mailed.
Authors Night is a lavish fundraiser to benefit the East Hampton Library. Tickets range in price
from $100 for the cocktail hour only and $300 up to $2500 for the more popular dinner parties.
All proceeds go directly to the Library. Beginning in 2005 with a handful of dinners and a few
hundred attendees, it has grown to be the premier literary event of The Hamptons with over 160
authors and more than 1,000 people in attendance. To purchase dinner tickets, please call
631-324-0222 or email authorsnight@easthamptonlibrary.org.
authorsnight.org
TIME
(Saturday) 5:00 pm – 11:00 pm
Dale Atkins & Amanda Salzhauer
The Kindness Advantage: Cultivating Compassionate and Connected Children
The Kindness Advantage is a practical and concrete guide for equipping your child with the skills they need to have a positive influence on the world. It offers inspiration and activities to teach kids empathy, inspire a culture of compassion and connection, and empower children to make a difference in their community and the world. Noted psychologist Dr. Dale Atkins is a popular media commentator (frequently appearing on NBC's Today Show) and a renowned lecturer. Co-author Amanda Salzhaurer is a longtime social worker in clinics and private practice.
Yousef Bashir
The Words of My Father
A Palestinian-American activist recalls his adolescence in Gaza during the Second Intifada, and how he made a strong commitment to peace in the face of devastating brutality in this moving, candid, and transformative memoir that reminds us of the importance of looking beyond prejudice, anger, and fear. Amid the tragedy of the ongoing Middle Eastern conflict, The Words of My Father is a powerful tale of moral awakening and a fraught, ferocious, and profound relationship between a son and his father.
Amanda Benchley & Bridget Moynahan
Our Shoes, Our Selves: 40 Women, 40 Stories, 40 Pairs of Shoes
Ask any woman about her favorite shoes, and you're sure to get an answer that goes beyond their material design. In Our Shoes, Our Selves actress Bridget Moynahan (CBS-TV's Blue Bloods) and journalist/filmmaker Amanda Benchley (co-author of Artists Living with Art) ask 40 accomplished women to recount the memories behind their most meaningful pair of shoes. Featuring stories from Danica Patrick, Misty Copeland, Christiane Amanpour and more, and beautifully illustrated with a portrait of each woman and her chosen shoes, Our Shoes, Our Selves reveals these remarkable journeys with the hope of encouraging all women to forge their own paths.
Andrew Blauner
The Peanuts Papers: Charlie Brown, Snoopy & the Gang, and the Meaning of Life
Peanuts, Charles Schulz's beloved comic strip, has given the world a cast of characters for the ages. Here, in an unprecedented collection of thirty-two essays, artists and writers ranging from Ann Patchett to Chris Ware consider the deeper truths of Peanuts, its influence on their lives and on the culture more broadly, and the lessons it can teach us about disappointment, melancholy, and those fleeting moments of warm-puppy happiness. The Peanuts Papers is an enchanting, poignant gathering of responses to the greatest American comic strip, enabling us to see it in fresh and revealing ways.
Peter Blauner
Sunrise Highway (Lourdes Robles Novels)
In the summer of Star Wars and Son of Sam, a Long Island schoolgirl is found gruesomely murdered. A local prosecutor turns a troubled teenager known as JT from a suspect to a star witness in the case, putting away a high school football star who claimed to be innocent. Forty years later, JT has risen to chief of police, but there's a trail of a dozen dead women that reaches from Brooklyn across Long Island, along the Sunrise Highway, and it's possible that his actions actually enabled a killer. That's when Lourdes Robles, a relentless young Latina detective for the NYPD, steps in to track the serial killer. "First rate suspense, with a soupcon of horror in the Hannibal Lecter vein… You won't be disappointed." ―Stephen King
Douglas Brinkley
American Moonshot: John F. Kennedy and the Great Space Race
As the fiftieth anniversary of the first lunar landing approaches, the award-winning historian and perennial New York Times best-selling author Douglas Brinkley takes a fresh look at the space program, President John F. Kennedy's inspiring challenge, and America's race to the moon. Drawing on new primary source material and major interviews with many of the surviving figures who were key to America's success, Brinkley brings this fascinating history to life as never before. An instant New York Times best seller, American Moonshot is an homage to scientific ingenuity, human curiosity, and the boundless American spirit.
Gay Browne
Living with a Green Heart: How to Keep Your Body, Your Home, and the Planet Healthy in a Toxic World
Is the damage we're doing to our planet literally leaving you sick, sore, and gasping for air? Want to take back our inalienable rights to clean air, clean water, and healthy food? In this quietly revolutionary book, environmental pioneer and founder of Greenopia, Gay Browne, shares a roadmap for making incremental changes—from the home to the office, from the foods we eat to the clothes we wear—that will not only transform your life, but heal the world we share.
Candace Bushnell
Is There Still Sex in the City?
Twenty years after her sharp, seminal first book Sex and the City reshaped the landscape of pop culture and dating with its fly on the wall look at the mating rituals of the Manhattan elite, the trailblazing Candace Bushnell delivers a new book on the highs and lows of sex and dating after fifty. Drawing from her own experience in Is There Still Sex in the City? Bushnell spins a smart, lively satirical story of love and life from all angles. An indispensable companion to one of the most revolutionary dating books of the twentieth century.
Robert A. Caro
Working
From the two-time Pulitzer Prize-winning author of The Power Broker and The Years of Lyndon Johnsoncomes the just published Working—an unprecedented gathering of vivid, candid, deeply revealing recollections about his experiences researching and writing his acclaimed books. For the first time in book form, Caro gives us a glimpse into his own life and work in these evocatively written, personal pieces. These reminiscences—some previously published, some written expressly for this book—bring into focus the passion, the wry self-deprecation, and the integrity with which this brilliant historian has always approached his work.
Rosanne Cash & Dan Rizzie
Bird on a Blade
With an iconic sound that transcends country, pop, rock, and blues, Rosanne Cash's voice and vision have captured American life for generations of fans. Over the same timespan, internationally acclaimed artist Dan Rizzie has wowed collectors with his evocative paintings, prints, and collages. Now, in a book that is as unique as their artistry, Cash and her longtime friend Rizzie have teamed up to create an extraordinary hybrid. Blending images created by Rizzie with strands of lyrics from Cash's songs, Bird on a Blade is a mosaic designed to inspire the imagination and soothe the heart.
Robert Clark
Evolution: A Visual Record
Using stunning images to reawaken us to the scientific process that drives the amazing diversity of life on earth, we see that evidence of evolution is everywhere. Through 200 revelatory images, award-winning photographer Robert Clark makes one of the most important foundations of science clear and exciting to everyone. Evolution: A Visual Record transports readers from the near mystical (human ancestors) to the historic (the famous 'finches' Darwin collected on the Galapagos Islands that spurred his theory); the recently understood (the link between dinosaurs and modern birds) to the simply astonishing.
Stephen F. Cohen
War with Russia: From Putin & Ukraine to Trump & Russiagate
Are we in a new Cold War with Russia? How does a new Cold War affect the safety and security of the United States? Does Vladimir Putin really want to destabilize the West? In War With Russia, Stephen F. Cohen—noted historian of Soviet and post-Soviet Russia—gives readers a dissenting narrative of this more dangerous new Cold War from its origins in the 1990s, the actual role of Vladimir Putin, and the 2014 Ukrainian crisis to Donald Trump's election and today's unprecedented Russiagate allegations.
Garrard Conley
Boy Erased: A Memoir of Identity, Faith, and Family
This New York Times best-selling memoir about identity, love and understanding is now a major motion picture starring Nicole Kidman, Russell Crowe, and Lucas Hedges. The son of a Baptist pastor and deeply embedded in church life in small town Arkansas, as a young man Garrard Conley was terrified and conflicted about his sexuality. By confronting his buried past and the burden of a life lived in shadow, Conley traces the complex relationships among family, faith, and community. At times heartbreaking, at times triumphant, Boy Erased is a testament to love that survives despite all odds.
Fiona Davis
The Masterpiece: A Novel
In this captivating novel, national best-selling author Fiona Davis takes readers into the glamorous lost art school within Grand Central Terminal, where two very different women, fifty years apart, strive to make their mark on a world set against them. For most New Yorkers, Grand Central Terminal is a crown jewel, a masterpiece of design. But for Clara Darden and Virginia Clay, it represents something quite different. "Fiona Davis in The Masterpiece continues a winning formula that showcases the stories behind New York City landmarks…" — USA Today
15th ANNUAL AUTHORS NIGHT BENEFIT EAST HAMPTON LIBRARY AUGUST 10
Steven Gambrel
Steven Gambrel: Perspective
Top interior designer Steven Gambrel's luxe aspirational cloth-bound tome showcases his latest home interiors. Using a classical approach injected with contemporary touches and vibrant color, he creates spaces for today rooted in the past. The designer gives insight into his unique sensibility with recent projects including his nineteenth-century townhouse in New York City's West Village; a lime-washed brick Bridgehampton beach house; a rustic, refined Zurich estate; the luxurious Astor Suite in Manhattan's Plaza Hotel; and a charming sea captain's house in Sag Harbor.
Mary Giuliani
Tiny Hot Dogs: A Memoir in Small Bites
From awkward schoolgirl to Caterer to the Stars, Mary Giuliani weaves together a collection of hilarious memories, from professional growing pains to her long journey to motherhood, never losing her sense of humor and her love for everyone's favorite party food, pigs in a blanket. Fresh, personal, and full of Mary's humorous, self-deprecating, and can-do attitude, you'll want to see where each shiny silver tray of hors d'oeuvres takes her next! Mary has appeared on The Barefoot Contessa, The Today Show, and Good Morning America and is a regularly featured guest on The Rachael Ray Show.
15th ANNUAL AUTHORS NIGHT BENEFIT EAST HAMPTON LIBRARY AUGUST 10
Kristy Woodson Harvey
The Southern Side of Paradise
From internationally best-selling author Kristy Woodson Harvey comes the third novel in her Peachtree Bluff series, in which a secret threatens the tight-knit bond between a trio of sisters and their mother. With the man of her dreams back in her life and all three of her daughters happy, Ansley Murphy should be content. But she can't help but feel like it's all a little too good to be true. With Kristy Woodson Harvey's signature charm, wit, and heart, this is another masterful Peachtree Bluff novel that proves she is a "Southern writer with staying power."—Booklist
Elizabeth Holtzman
The Case For Impeaching Trump
Elizabeth Holtzman has been a principled leader and a persistent voice for equality and accountability since she became the youngest woman ever elected to Congress in 1973, which she remained for forty-two years. But she sees American democratic ideals, and the rule of law in the United States, eroding under President Trump. In The Case for Impeaching Trump Holtzman discusses requirements for impeachment as set out by the Constitution and her belief that President Trump's actions have already met those requirements. She states her case that Trump can be impeached—and the process should start now.
15th ANNUAL AUTHORS NIGHT BENEFIT EAST HAMPTON LIBRARY AUGUST 10
Dr. Andrew Jacono
The Park Avenue Face: Secrets and Tips from a Top Facial Plastic Surgeon for Flawless, Undetectable Procedures and Treatments
In The Park Avenue Face, dual board-certified facial plastic and reconstructive surgeon Dr. Andrew Jacono reveals how to achieve flawless, undetectable plastic surgery so you can fix what you don't like, restore what you've lost, or prevent signs of aging. Featuring fascinating patient anecdotes, dozens of before-and-after photographs showing what the various procedures can accomplish and line drawings by veteran medical illustrator William Winn, this comprehensive guide will fully prepare you to step into a doctor's office and discuss your facial enhancement options. You'll know how each treatment works, how long you will take to recover, and how much change you can expect.
15th ANNUAL AUTHORS NIGHT BENEFIT EAST HAMPTON LIBRARY AUGUST 10
Victoria Johnson
American Eden: David Hosack, Botany, and Medicine in the Garden of the Early Republic
The untold story of Hamilton's―and Burr's―personal physician, whose dream to build America's first botanical garden inspired the young Republic. A brilliant surgeon and a world-class botanist, Dr. David Hosack―who until now has been lost in the fog of history―was a pioneering thinker who shaped a young nation. In unearthing the dramatic story of his life, Johnson offers a lush depiction of the man who gave a new voice to the powers and perils of nature. American Eden was a finalist for the Pulitzer Prize (History), finalist for the National Book Award (Nonfiction), and a New York Times Notable Book of the Year.
Wendy Moonan
New York Splendor: The City's Most Memorable Rooms
Design authority Wendy Moonan takes the reader on a tour of some of New York City's finest residential rooms—past and present. The selection of interiors is about the "wow" factor—New York residential spaces that elicit gasps of pleasure and surprise when first seen. Some are very grand, others sparingly modern or eclectic. All are exceptional and, Moonan promises, unforgettable. She investigates the city's best residential spaces and presents them here, a book for the libraries of design lovers and professionals in the field.
15th ANNUAL AUTHORS NIGHT BENEFIT EAST HAMPTON LIBRARY AUGUST 10
Hugo & Kasia Moreno
The Magazine
New York in the booming 1990s is a cauldron of ambition, and the business magazine arrogant enough to call itself The Magazine sits at the nexus of money, media and power. When guilt-ridden reporter Rebecca Morgan sets out to avenge her father by planting fake stories, she doesn't realize that other players in this game have their own agendas. This fast-paced thriller full of journalists behaving badly unravels a dark tangle of greed, resentment and betrayal that will appeal to fans of Billions and The Wolf of Wall Street.
Jodi Moreno
More with Less: Whole Food Cooking Made Irresistibly Simple
In More with Less, author Jodi Moreno (2019 James Beard Award nominee; Health & Special Diets) presents a sophisticated yet simple take on cooking with whole foods—filled with creative combinations that use fewer ingredients to elevate everyday fare into something extraordinary. Using a few ingredients + easy preparations + homemade condiments, Moreno guides the reader to think of the recipes as simple equations—giving you the tools you need to create complex flavors with little effort. This food is perfect for a busy day but sophisticated enough to share!
Kat Odell
Unicorn Food: Beautiful Plant-Based Recipes to Nurture Your Inner Magical Beast
Unicorn Food is the food trend redefining clean eating, with plant-based dishes that are as bewitchingly beautiful and Instagrammable as they are nourishing and delicious. Now, in a kaleidoscope of 75 innovative, naturally colorful recipes, food journalist Kat Odell—author of Day Drinking and entrepreneur behind the alt-milk brand Unicorn Foods—introduces healthy, vibrant dishes that are as fun to eat as they are good for you! "Unicorn Food puts a healthy spin on pretty, Insta-ready dishes." —Vogue
15th ANNUAL AUTHORS NIGHT BENEFIT EAST HAMPTON LIBRARY AUGUST 10
Tony Perrottet
Cuba Libre!: Che, Fidel, and the Improbable Revolution That Changed World History
The surprising story of Che Guevara, Fidel Castro, and the scrappy band of rebel men and women who followed them. In this wildly entertaining and meticulously researched account, historian and journalist Tony Perrottet unravels the human drama behind history's most improbable revolution: a scruffy handful of self-taught revolutionaries—many of them kids just out of college, literature majors, and art students, and including a number of extraordinary women—who defeated 40,000 professional soldiers to overthrow the dictatorship of Fulgencio Batista. Cuba Libre! is an absorbing look back at a liberation movement that captured the world's attention.
Deborah Goodrich Royce
Finding Mrs. Ford
On a sunny morning by the sea in New England, Susan Ford's cocoon of privilege is threatened when a man from her distant past—Sammy Fakhouri—boards a plane in Baghdad to come find her and the FBI arrives to question her. Back in the summer of 1979 on the outskirts of a declining Detroit, college coed Susan meets charismatic and reckless Annie—and Sammy Fakhouri. What happened in that summer of 1979 when Susan and Annie met? Why is Sammy looking for Susan all these years later? And why is Mrs. Ford lying?
Richard Barons & Stan Rumbough
Behind the Privets: Classic Hamptons Houses
Classic and timeless, these exclusive homes recall the simple glamour of vintage Hamptons design. For every lavish, state-of-the-art, over-the-top home under construction in the Hamptons, there is an equally compelling, culturally significant home that has been restored and maintained its original designs. This fascinating glimpse inside these classic homes aims to capture the illustrious architecture and design of the Hamptons historic houses. Accompanied by architectural photographer Stanley Rumbough and Hamptons historian Richard Barons, readers are invited "over the privet hedges" of dozens of homes that offer clues to the Hamptons' storied past.
Gianni Russo
Hollywood Godfather: My Life in the Movies and the Mob
An over-the-top memoir of a real-life mobster-turned-actor who helped make The Godfather a reality, and the story of life on the edge between danger and glamour. Russo was a handsome 25-year-old mobster with no acting experience when he walked onto the set of The Godfather and entered Hollywood history. He played Carlo Rizzi, the husband of Connie Corleone, who set her brother Sonny―played by James Caan―up for a hit. This is a no-holds-barred account of a life filled with violence, glamour, sex―and fun. "Gianni Russo is a true character who has led a most colorful life." —Gay Talese
Dani Shapiro
Inheritance: A Memoir of Genealogy, Paternity, and Love
From the acclaimed, best-selling memoirist and novelist, Inheritance is a memoir about the staggering family secret uncovered by a genealogy test: an exploration of the urgent ethical questions surrounding fertility treatments and DNA testing, and a profound inquiry of paternity, identity, and love. A New York Times best seller, Inheritance is about the extraordinary moment we live in—a moment in which science and technology have outpaced not only medical ethics but also the capacities of the human heart to contend with the consequences of what we discover.
Michael Shnayerson
Boom: Mad Money, Mega Dealers, and the Rise of Contemporary Art
The contemporary art market is an international juggernaut, throwing off multimillion-dollar deals as wealthy buyers move from fair to fair, auction to auction, party to glittering party. But none of it would happen without the dealer—the tastemakers who back emerging artists and steer them to success, often to see them picked off by a rival. Michael Shnayerson, a longtime contributing editor to Vanity Fair, writes the first ever definitive history of their activities. "In this rich, superbly nuanced history, Shnayerson fully demonstrates that he has his finger on the financial pulse of modern art." ―Kirkus
15th ANNUAL AUTHORS NIGHT BENEFIT EAST HAMPTON
Jeffrey Sussman
Boxing and the Mob: The Notorious History of the Sweet Science
The first book to cover a century of fixed fights, paid-off referees, greedy managers, misused boxers, and the mobsters who controlled it all. True crime and the world of boxing are intertwined with absorbing detail in this notorious piece of American history. Author Jeffrey Sussman tells the story of the coercive and criminal underside of boxing, covering nearly the entire twentieth century. He profiles some of its most infamous characters, such as Owney Madden, Frankie Carbo, and Frank Palermo, and details many of the fixed matches in boxing's storied history.
15th ANNUAL AUTHORS NIGHT BENEFIT EAST HAMPTON
Sybille van Kempen
Bridgehampton Inn and Restaurant Look + Cook Book
Written by Sybille, the Restaurant's Executive Chef Brian Szostak, and Sybille's son and master mixologist, Kyle Fengler, the Look + Cook Book invites readers into the Loaves & Fishes family and brings to life the Hamptons experience — one of tradition, hospitality, and summertime entertaining. Featuring Chef Brian's modern approach to preparing delicious simple small and large plates, beautiful photography of the Inn's food and cocktails will capture your attention and beg you into the kitchen or bar to make each creation your own. Simplified recipe instructions are enhanced by a restaurant kitchen style glossary, quick link video techniques and live access to shopping.
15th ANNUAL AUTHORS NIGHT BENEFIT EAST HAMPTON
Vicky Ward
Kushner, Inc.: Greed. Ambition. Corruption. The Extraordinary Story of Jared Kushner and Ivanka Trump
Kushner and Trump are the self-styled Prince and Princess of America. Their swift, gilded rise to extraordinary power in Donald Trump's White House is unprecedented. In this instant New York Timesbest seller, investigative journalist Vicky Ward digs beneath the myth the couple has created, depicting themselves as the voices of reason in an otherwise crazy presidency, and reveals that Jared and Ivanka are not just the President's chief enablers: they also appear disdainful of rules, of laws, and of ethics.
15th ANNUAL AUTHORS NIGHT BENEFIT EAST HAMPTON
Dr. Ruth K. Westheimer
Sex for Dummies
S-e-x isn't a bad three-letter word—but many of us are afraid to talk about it. In this new edition of the fun and comprehensive guide to sex, you'll find out how to approach intimacy in a new way to get the most pleasure from a physical relationship. Written by the world's favorite expert on the topic, Dr. Ruth helps you explore the ins and outs of dating and commitment, talk about sex with partners, and consider any health and social issues you may encounter along the way.
15th ANNUAL AUTHORS NIGHT BENEFIT EAST HAMPTON
Jessica Yellin
Savage News: A Novel
Natalie Savage—assigned to cover the White House for her network, ATN—along with her scrappy production team, has to navigate ratings wars, workplace sexual harassment and an international political crisis in order to prove herself. But the closer she gets to achieving her dream job, the more she wonders if it is worth all the compromise. This debut novel from Jessica Yellin (the Emmy and Gracie award winning former Chief White House Correspondent for CNN) is timely, funny and smart, and the perfect tonic for readers contending with today's politics and the #MeToo movement.
15th ANNUAL AUTHORS NIGHT BENEFIT EAST HAMPTON
Richard Zoglin
Elvis in Vegas: How the King Reinvented the Las Vegas Show
The conventional wisdom is that Las Vegas is what destroyed Elvis Presley, launching him on a downward spiral of drugs, boredom, erratic stage behavior, and eventually his fatal overdose. But in Elvis in Vegas, Richard Zoglin takes an alternate view, arguing that Vegas is where the King of Rock and Roll resurrected his career, reinvented himself as a performer, and created the most exciting show in Vegas history. A classic comeback tale set against the backdrop of Las Vegas's golden age, Richard Zoglin's Elvis in Vegasis a feel-good story for the ages.
15th ANNUAL AUTHORS NIGHT BENEFIT EAST HAMPTON

Published by Nadia Kovarskaya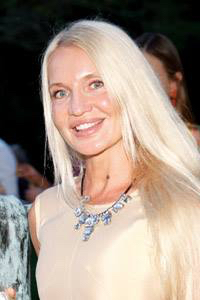 Nadia Kovarskaya
CONTACT US FOR ADVERTISING AND SPONSORSHIP:
phone: (646) 2488782-
email info@meetmeattheopera.com
Nadia Kovarskaya,Founder
Society Events & Life Style Society Club www.MeetMeAtTheOpera.com
Society Events Calendar, Fine Arts: Opera,Theatre,Art Fairs. Dating Extraordinary Company
‎Opera Houses · ‎Events · ‎Our Blog · ‎JOIN
About Nadia Kovarskaya:
Nadia Kovarskaya Is in Top 100 globally as authority/influencer in Performing Arts and philanthropy: https://agilience.com/en/NadiaKovarskaya
15th ANNUAL AUTHORS NIGHT BENEFIT EAST HAMPTON LIBRARY AUGUST 10